Cyprus has been put on the naughty step by the European Commission, which has forced it to implement an EU mortgage directive following some lending irregularities. It's good news for property buyers needing a mortgage on the island.
When you bag your dream home in Cyprus it's not just the bricks and mortar you're investing in, it's everything this fabulous island has to offer: 320+ days of sunshine a year, 57 blue flag beaches, access to two international airports, ancient ruins, vibrant cities – the list goes on!
Before you can even start your journey towards unlocking the front door, not only to your new home but Cyprus itself, you will need to work out how you're going to finance the purchase. Unless you're in the enviable position of being a cash buyer this will involve taking out a mortgage, and you'll benefit from EU legislation Cyprus has recently been forced to adopt on bank contracts for the purchase of property.
The new legislation will provide consumers with a higher level of protection
Why is the legislation being implemented?
It isn't only that the Cypriot government has your best interests at heart! In November 2016 the European Commission ordered Cyprus and eight other EU member states to implement the Mortgage Credit Directive (Directive 2014/17/EU) or face being hit with a hefty fine. The instructions came following years of "devious" practices by banks and intermediaries throughout EU member states.
In April, Parliament finally implemented two bills that bring Cyprus into line with the EU directive, just in time to avoid a financial penalty. This is undoubtedly good news for international property buyers.
How will the legislation benefit borrowers?
The new legislation is designed to regulate mortgages relating to property that will be the residence of the consumer, as well as credit contracts over €75,000 for the renovation of property – giving you peace of mind when installing that new pool and patio. The move will provide consumers with a higher level of protection, by making it compulsory to review their credit capability prior to offering the loan. While it imposes additional lending restrictions, it also adds clarity.
As well as a secure mortgage, you will need a trusted currency and international payments specialist. We recommend Smart Currency Exchange. Click here for a free quote.
According to the European commission, the introduction of EU-wide responsible lending practices will ensure "Consumers benefit from clearer and more understandable information with the introduction of the European Standardised Information Sheet (ESIS)". This will allow borrowers to understand better the risks associated with their mortgage agreement as well as letting them compare offers and shop around for the best product to suit their needs at the best price.
The provisions of the new legislation also:
• Establishes principles for the authorisation and monitoring of credit brokers and non-credit institutions.
• Sets out rules around the type of information mortgage advertising must contain.
• Stipulates that non-banking institutions must provide consumers with a calculation of the annual percentage rate for comparison purposes.
• Regulates the granting of loans in foreign currency.
• Regulates the right for early loan repayment.
• Lays out the administrative penalties institutions will pay for violations of the law.
All of which aims to create greater competition in the lending market and drive down prices for borrowers; potentially bringing that home in the Cypriot sun closer to your grasp, or perhaps increasing your budget.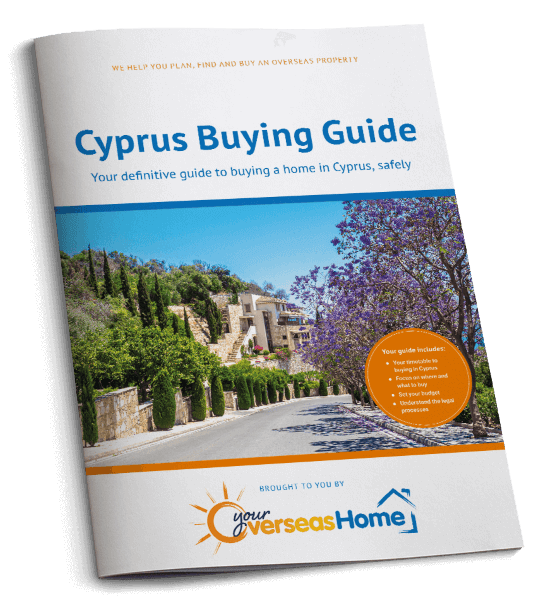 You can get all the advice you need to buy a house in Cyprus from our online guide, but you can also download it in PDF format — ideal for printing or reading offline. Simply complete the form on the right to access your copy.
✔

  Ask the right questions
✔

  Avoid the legal pitfalls
Download your free guide to buying in Cyprus