How do you like the idea of living on a Mediterranean island? How about a town that feels both low-key and sophisticated in equal measure? It might be time to think about a move to Alghero, in beautiful Sardinia.
Alghero is located on Sardinia's north west coast. It's a stunning town with bags of history and some curious quirks. One of these is the local dialect, called Alguerès.
You may feel mystified when you hear Spanish widely spoken on an Italian island. It is because Alghero was once part of the Spanish Crown of Aragon. Decedents of the Catalan inhabitants retain the Spanish tongue. It is an official second language in this part of Italy, and the main language of nearly 25% of Alghero residents.
Alghero has a charm as unique as its linguistic history. It's also convenient to get to, and surprisingly affordable.
Why move to Alghero?
If you're familiar with Sardinia, you've no doubt heard of the world-class beaches of the Costa Smerelda.
The area is (in)famous for being the most expensive place in Europe to buy property. Thronged with super-yachts and their affluent owners throughout the summer, it is THE place to be seen. You may also bump into Rhianna, the Clooneys, or the Obamas.
Thankfully, Alghero is more down-to-earth and more affordable. However it's no less blessed when it comes to sparkling Mediterranean beaches, delectable pasta, and an effortlessly stylish way of life.
Alghero's extensive historic fortifications set the scene for an incredibly photogenic and agreeable place. There's emerald-blue sea around every corner, and the feel of the town is elegant without being too ostentatious.
What to do in Alghero?
So what does life in Alghero feel like?
We've already talked about the Spanish influence. It continues in the form of a daily siesta, especially in the summer months. People take mealtimes very seriously here. Long and lingering lunches are a key part of life, as is a daily walk along the seafront or around the marina.
Unsurprisingly, sport and leisure often revolves around the ocean. Alghero's marina is home to boats of all kinds, including very popular self-drive rental models. The surrounding coast is home to grottoes and deserted beaches, creating lots of options for exciting jaunts.
Long and lingering lunches are a key part of life, as is a daily walk along the seafront or around the marina.
If you prefer your sports activity to take place on land, there are plenty of options. There are two golf clubs in nearby Sassari, There's also a great network of walking and cycling routes.
Getting there and away
Alghero is only two and a half hours from the UK. There are frequent flights from both Stansted and Luton. Alghero airport is convenient and hassle-free, making for stress-free flights. The airport is only around 15 minutes from the centre by road, and there are frequent buses on the route.
Perhaps you like the idea of a permanent move to Alghero. But if you're thinking more in terms of a holiday home, this easy access in and out certainly adds to the convenience factor.
Alghero is also well connected to the rest of Sardinia. Trains to Sassari connect with others to destinations all over the island. Sardinia is a surprisingly sizeable place, and it's about three hours drive to Cagliari in the south.
Make sure you get the best possible mortgage for your property by talking to your recommended Italian mortgage specialist
.
Town or beach?
Alghero is divided into two clear areas: The Centro Storico (historic centre) is home to the charming and cobbled old town. The central area is something of a tourist mecca, and a popular stop for cruise passengers. However, the sprawling network of streets radiating out is home to more low-key shops, restaurants and locals' amenities.
Although the historic centre is surrounded by sea, this isn't the place to find beaches. The primary beach area is known as the Lido, and this is where you'll find the main town beach. Beyond this you find increasingly clean and unspoiled beaches such as the stunning Maria Pia and Fertilla.
The Lido area is an interesting place. Very much a purpose-built tourism area, it does have a distinct season. Everything begins to shut down around October, leaving plenty of shuttered restaurants. This does create a certain charm. Some restaurants and beach bars remain open. This means locals get to enjoy the white sand and warm water once the tourists have left!
The decision between the town and the lido area is a significant one. However, it's worth noting that the distance between the two is only around 20 minutes on foot. This walk is a popular daily constitutional for many Alghero residents. There are plenty of places for a gelato or an Aperol Spritz along the way.
That said, if you move to Alghero, it makes some sense to decide if you'd prefer your home close to the town or to the beach. There are worse decisions to have to make!
Alghero's climate and seasons
Sardinia is a Mediterranean island. That means hot summers and mild winters.
It can get very hot. Average highs in the peak summer months sit just under the 30 degrees Celsius mark. Spring and autumn are particularly agreeable, with comfortable temperatures in the low 20s. Daily averages in the winter rarely go much below 10 degrees Celsius.
Spring and autumn are particularly agreeable, with comfortable temperatures in the low 20s.
Like many places in this part of the world, wet weather tends to be heavy but brief. November is the rainest month, with an average of eight wet days.
Property prices and options
You may assume that, as part of Sardinia, Alghero's property prices will take your breath away as much as the ocean views.
It's not actually as expensive as one might expect. A suitable apartment to serve as a weekend bolthole starts at around €120,00. This may not buy you something in a glamorous building, but there are plenty of options. Summer rental potential is huge, also.
For €200,000 or more, you have a much more extensive selection of apartments. More modern developments and seaviews become an option. Villas start at around €300,000. Sprawling hillside properties with pools and panoramic views are plentiful in the £1 Million plus bracket.
If you feel tempted to move to Alghero, find out more about life in Italy in our guide.
Save money when buying overseas
Get the best foreign exchange rates with Smart Currency Exchange. You can save up to 4% compared to your bank!
Whether you are buying a property abroad, making regular payments, sending money overseas or back in to the UK, you want the most cost-effective, safe and easy way to transfer your money.
That's where Smart Currency Exchange can help. As one of the UK's fastest-growing currency exchange specialists, we save our clients thousands of pounds every day by offering the best currency exchange rates, along with your own dedicated personal trader.
✔

  Bank beating exchange rates
✔

  Safe and secure transactions
✔

  Dedicated Personal Trader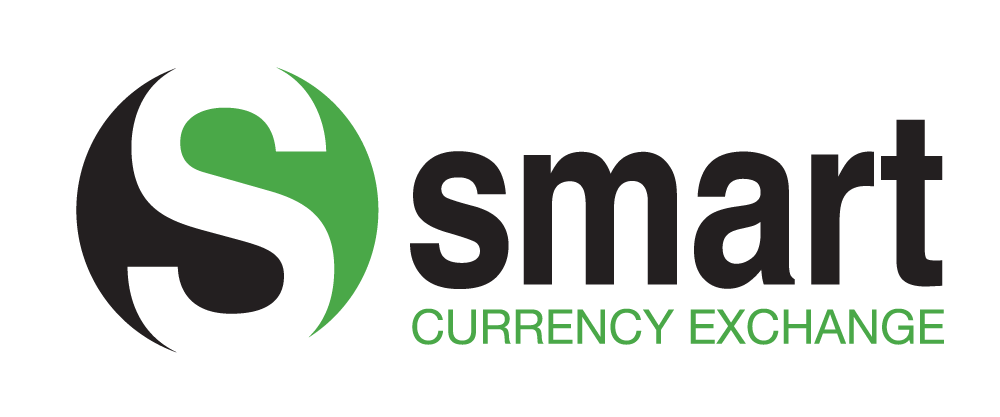 Request a free quote from Smart Currency Exchange