Sometimes when it seems that most of the world is in turbulence of one kind or another it feels as if Greece is still trundling on regardless – possibly this is because life in Greece has always been somewhat chaotic! Here's what we've loved about life in Greece in 2018, and what's coming up in 2019.
How has life in Greece been in 2018?
Overall we can't complain about 2018, there is a general air of optimism, which has been somewhat absent in the last few years. Property prices are starting to rise, with capital inflows from foreign investors growing by over 170%, according to PwC. Many hotels and businesses are planning major expansions, in a sign of confidence in the economy.
Some of the demand could well be down to the 'Durrell effect' here in Corfu, as the series has been shown in so many countries.
Some of this could well be 'the Durrell effect', as the series has been shown in so many countries. Many of our clients arrive looking to share in the atmosphere of the relaxed life in Greece generated by the Durrells. In fact some of them say they want a house 'like the Durrells' or 'in the same place as the Durrells'. Of course we also have those who ask us for 'houses like those in Mama Mia' – wrong island!
Download your Negotiation Guide to make sure you get the best possible deal for your budget.
Greece is a very mixed market with a considerable amount of property available, ranging in price from €20,000 up into the millions, for village ruins, renovated houses, land, holiday apartments, family homes and luxury villas. There really is something for everyone! This year we have sold converted olive presses, total ruins, pristine apartments, rural plots of land and a few gorgeous villas.
Rise in investment properties
The rise of 'Airbnb' type lettings has really come to the fore this year. The new short-term let category permits many owners to let their properties without an EOT (tourist let) licence. They merely register with the tax office, and then declare the income online – this has offered a great option for many property owners who do not make full time use of their accommodation.
In the property business you can rarely make firm predictions as to how the market will fare in the future. This year was no exception – we really didn't know what to expect. Happily, we had an enormous number of enquiries, with many viewings, resulting in a good number of sales of every conceivable type of property.
So now, we are coming to the end of an interesting year, with 2019 shaping up to be equally interesting. Everyone mentions Brexit. However, we seem to have pragmatic clients who really want to buy property in Corfu and know it well. Plus, they know that we have all been living here happily for years before there was EU membership or the Euro, so they are not deterred.
Faster travels times
Corfu Airport is being expanded, with an increasing number of international flights from all regions of the UK and northern Europe which benefits the owners personally, as well as their holiday letting guests and on the mainland the motorways from Thessaloniki and Athens to Igoumenitsa are making it much faster for people to drive to Corfu.
Give the resource team a ring on 020 7898 0549 or email 

[email protected]

.
Certainly nowhere is perfect and if we could overcome some infrastructural issues (potholes/rubbish collection etc.) it would be helpful. But, in the mornings when I drive along the seafront to go to the office, or when we have an 'office meeting' in one of the seaside tavernas in the summer, then I really am grateful to be lucky enough to be enjoying life in Greece.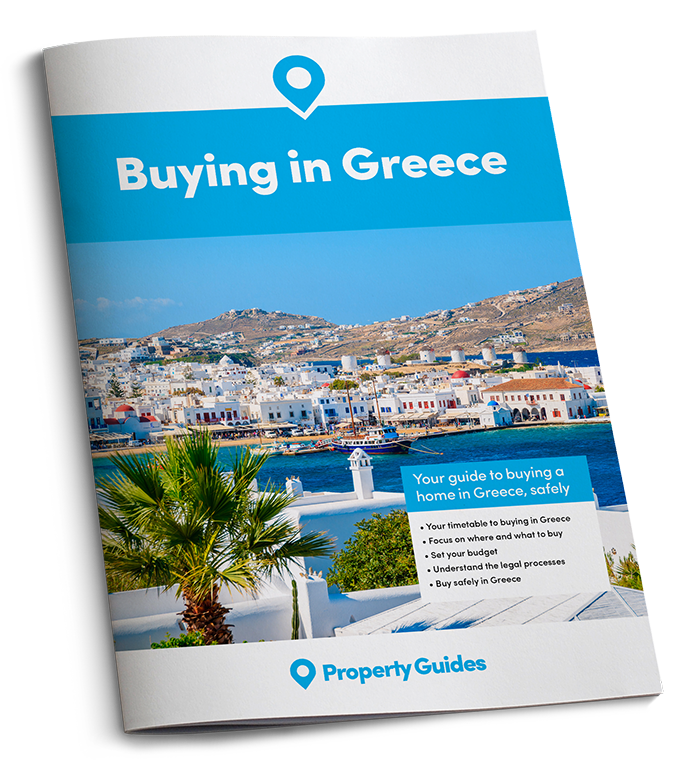 The Greece Buying Guide takes you through each stage of the property buying process.The guide will help you to:
✔

  Ask the right questions
✔

  Avoid the legal pitfalls