When you move to Greece, culture shock and loneliness can hit you despite the wonderful weather and amazing lifestyle. To avoid that, there are some simple steps you can take to give homesickness the heave ho.
1. Be neighbourly from the off. Drop that reserve and say hi to your neighbours! As a newcomer you have every excuse to just drop in and say hello but it will be much harder if you leave it for months. The Greeks have been famous for their gift giving since the siege of Troy and they still appreciate a small gift, so take a few home-made cakes or a bottle of wine with you and doors will open.
2. Open a bottle or two. Why not throw a house-warming party? Ask a few neighbours around, open a bottle or two and any Greek party will be in full swing.
Moving abroad is the perfect chance to reinvent yourself, to throw off the shackles of shyness and realise that you will soon have some amazing new friends.
3. Don't be embarrassed to need other expats. There was a memorable line in The Durrells where the snooty Englishwoman in Corfu dismisses the idea that she would want to swap notes with another newly-arrived Englishwoman. Of course they soon do gravitate to each other and are firm friends. And why not? No-one says moving abroad is easy and you need all the support you can get. Most places in Greece have an English-language website or newspaper where you can join in with local expat networks.
4. Learn Greek! It takes around 720 hours of study to be fluent in Greek, so you could be fluent in two years if you just do one hour a day. Take learning Greek in manageable steps: 40 minutes a day of study perhaps, plus 30 minutes to read local newspapers with your morning coffee. Watch Greek TV and listen to local radio and by this time next year you will be well on your way.
5. Shop locally. Get to know your local shopkeepers instead of always using the supermarket. Learning to order a few goodies in a Greek market will boost your confidence. Here's one to start you off: "Ena tétarto kiló elión, parakalo" (a quarter of a kilo of olives please)
6. Get involved. You know those types of people who get into everything? School governor, church volunteer, charity worker… don't be embarrassed, be one of those! Anglican churches are a particularly good way to get involved – don't worry, they won't worry if you haven't been to church for a decade or two.
7. Sport. The perfect way to make friends without needing to speak Greek is to join a local sports group or club. Look for running, walking, swimming and tennis clubs ("Kathénas gia ténis?" = Anyone for tennis?).
8. Support the local team. For the less energetic, supporting the local football or basketball team is a great way to feel part of a community and make a few friends too. Greek ticket prices are far cheaper than in the UK.
9. Coffee. You think the British, Americans and Australians love coffee? We are mere amateurs compared to the Greeks, who drink an average of 5.4 kilos of coffee beans per year and are the 17th biggest =coffee drinkers in the world (the UK comes in 45th place, but 3rd in tea drinking!) Head down to your local kafeneon and get chatting.
10. Study. Greece is so steeped in history, and they were writing it all down when in some cultures we could mention folk were living in mud huts. Why not study the history of your local area – study in the local library, make friends with the antiquities society and offer to help out on digs. As you study the long history you will come to realise that you are just the latest in a long line of travellers who have found their way to the area.
Moving abroad is the perfect chance to reinvent yourself, to throw off the shackles of shyness and enjoy the idea that you will soon have some amazing new friends. Relax…and soon it will feel like home to you.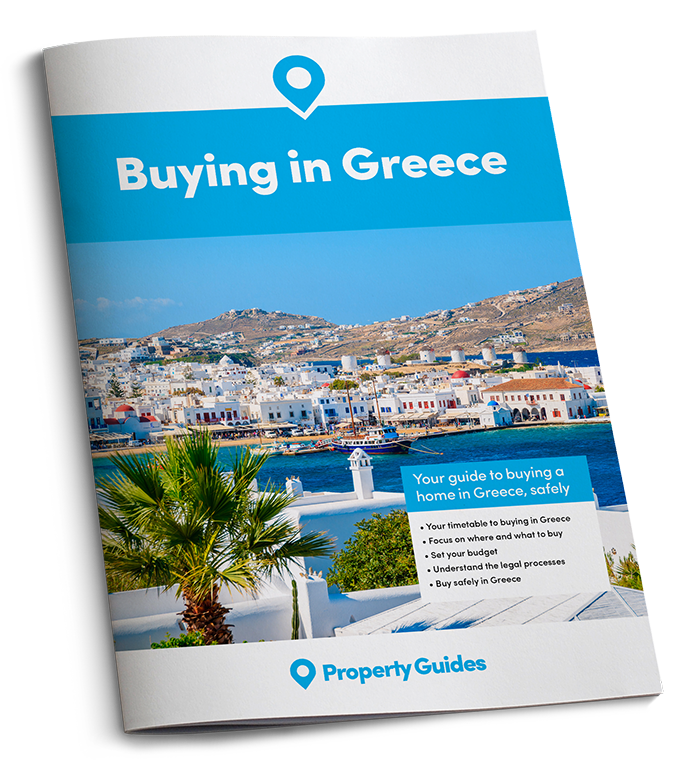 The Greece Buying Guide takes you through each stage of the property buying process.The guide will help you to:
✔

  Ask the right questions
✔

  Avoid the legal pitfalls