Is it your dream to be the proud owner of a Greek family villa? From space to privacy to a private pool, Greek family villas can really be a slice of heaven. I've hand-selected some fantastic ones. Read on to find your new home.
The Greek family villa. A place for the entire family to come together under the Grecian sunshine. When you are buying a property abroad, one of the most essential questions to ask is what do you intend to use your property for? And following on from that, who do you envision spending time there? Your answers to these questions will have a direct impact on the number of bedrooms you're looking for in your new home.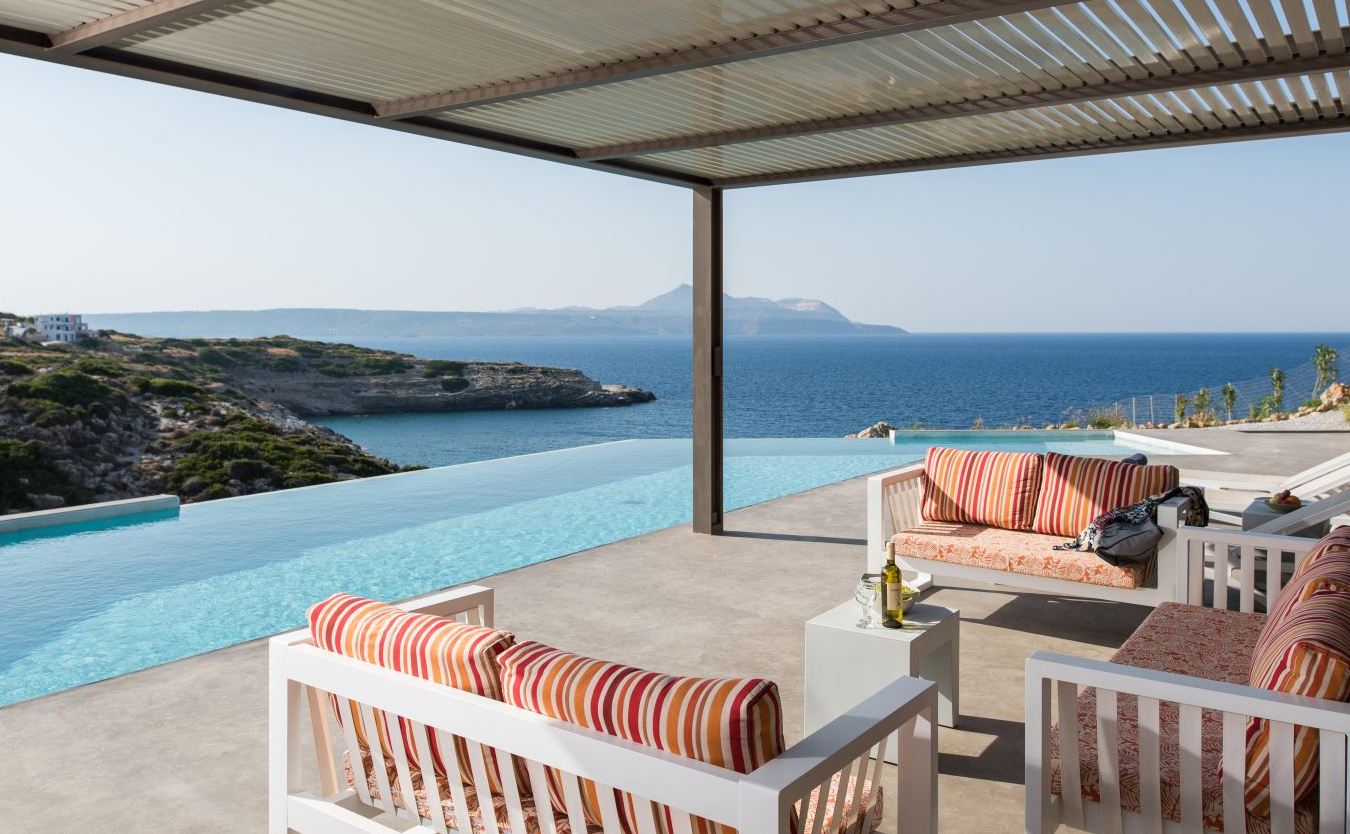 Room enough for everyone…
It may be that you are intending to move to Greece as a family. Perhaps, you've been offered a new position there. Or you are just looking to experience a totally different way of life. Maybe you're looking to break away the fast pace of the city, or you want your kids to be able to run around in the sunshine, or you want the whole family to learn a new language and culture. Whatever allures you to Greece, you're going to need bedrooms enough to accommodate everyone comfortably. While it is possible to find apartments with 3+ bedrooms, a villa will give you the space, freedom, and privacy for your family to enjoy Greece to the fullest.
Alternatively, you might not have kids to accommodate, but you are looking for a home that will have friends and extended family members booking the first flight to Greece to see your new abode. Could a heated pool in the mountains make your moody teenage grandson put down his phone for half an hour and spend some quality time with his loved ones?
Maybe you're looking for a sizeable villa because you want your friends to come over. Instead of desperately trying to find the odd weekend to get together back in the UK, you can cook a delicious barbeque, dine under your pergola, and then have a wine or two in the hot tub. Sounds divine, doesn't it?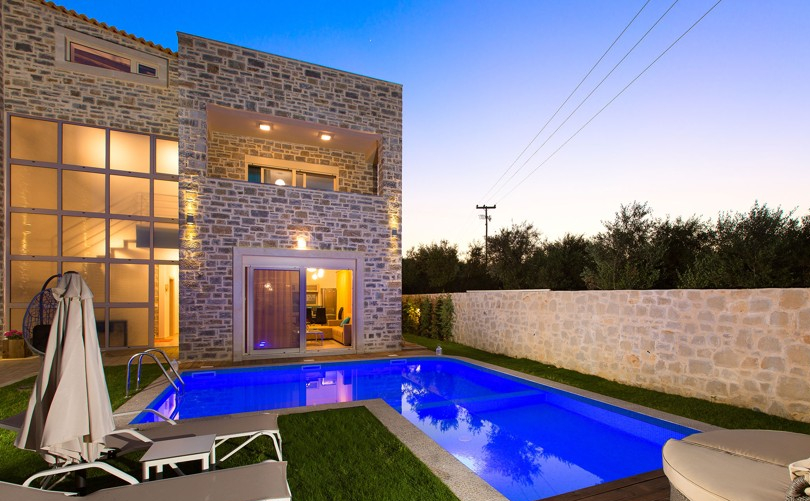 A rental opportunity…
As well as a family villa being able to fit your nearest and dearest, a family villa is also a positive opportunity if you are looking to rent out your property as a holiday home. While you may be comfortable with a two-bedroom apartment, a three-bedroom villa is likely going to have much more appeal to holidaymakers. A family villa has more space, so they can squeeze in more guests; more privacy; and, of course, there's the possibility of a private pool…
Convinced that you want – maybe even possibly "need" – a Greek family villa? With prices starting from €125,000, I've handpicked some fabulous family villas from our extensive property portal. The number of bedrooms range from three to six, so you'll be able to find the perfect home for all of you.
1. Three-bedroom, Nikithianos, Agios Nikolaos, €125,000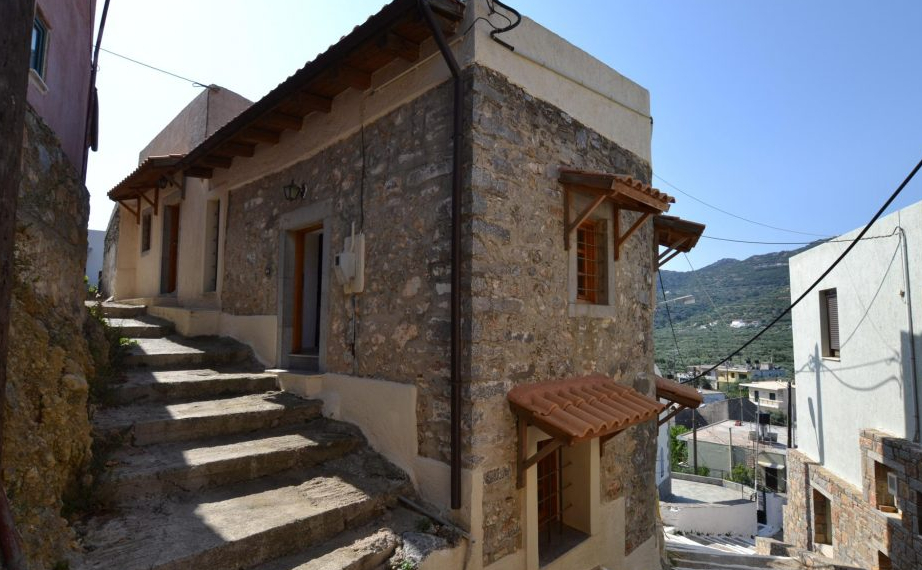 This very reasonably priced three-bedroom stone village home is surrounded by the mountains. It is set in the small, traditional village of Nikithianos. This property would be a good option for those looking to move to Greece for a slower pace of life. At the same time, being only 10km from the capital, Agios Nikolaos, it's not too challenging to drive into the action when you need to. The international airport of Heraklion is only 30 minutes away.
Click here to view this property. 
2. Four-bedroom, Stavromenos, Rethymnon, €495,000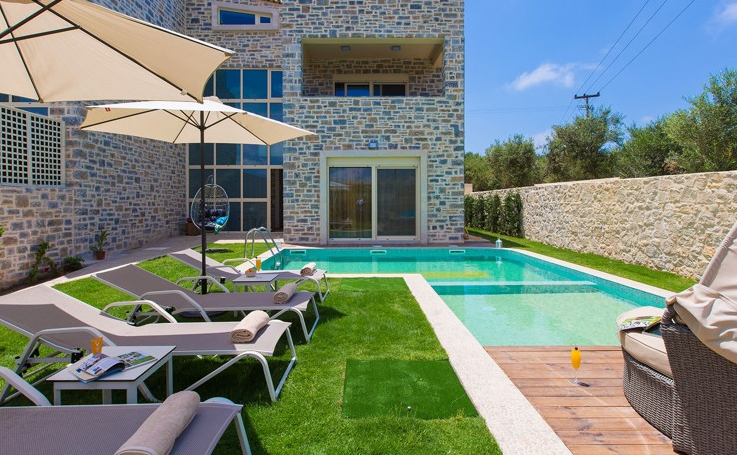 This dreamy four-bedroom home comes with all you could possibly want. Not only is it only 2km from the beach, but it also has a beautiful pool with lots of lounging space, grass lawns, a pergola for the dining areas, a BBQ, and outdoor kitchen. A special feature is the hydromassage shower in one of the three bathrooms!
Often, when searching for Greek properties, you have to choose between a new build and the beauty of traditional stone villas. But as a modern stone villa, this property is truly the best of both worlds.
Click here to view this property. 
3. Three-bedroom, Nea Kydonia, Galatas, Chania, €190,000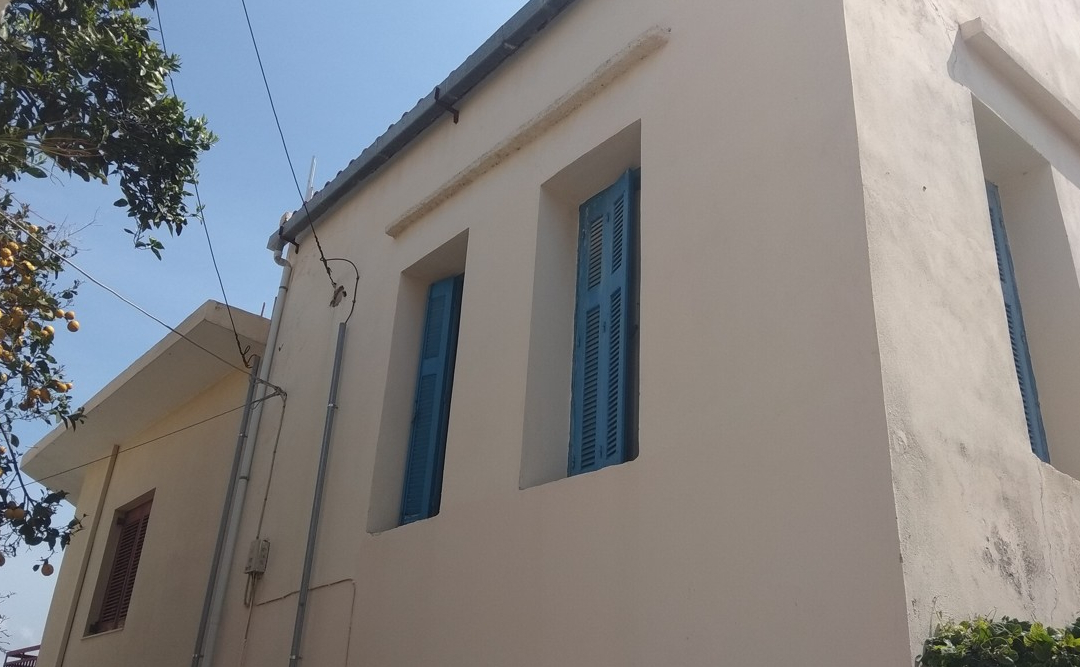 Located in the traditional Galathas village, this house is 6km away from the charming town of Chania. Additionally, it is only 2km from the soft and sandy beach of Kalamaki. The building itself could use some renovation, so it would be suited to people ready to roll up their sleeves.
Click here to view this property. 
4. Three-bedroom, Dramia, Apokoronas, Chania, €295,000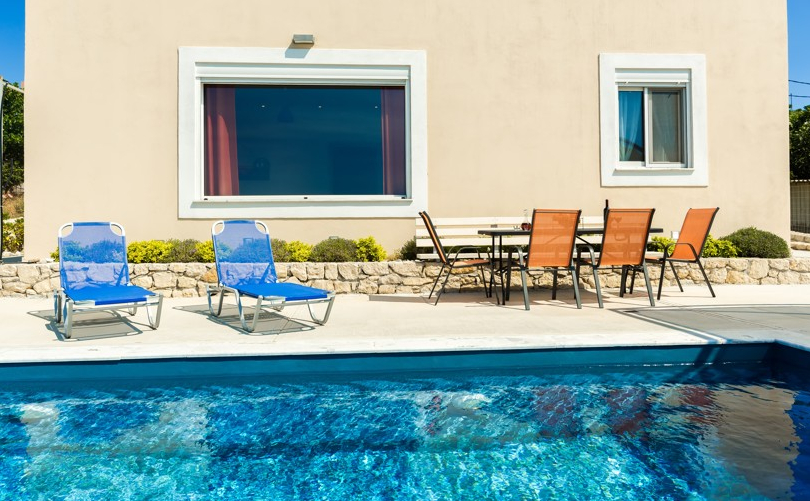 This newly built villa has many positive features: a swimming pool, air-conditioning, access to the garden from all the bedrooms, mosquito nets, and essential appliances. Outdoors, there's space for 2-3 cars and the ideal spot for a barbeque.
If you are thinking about renting your Greek property out as a holiday home, this villa comes with all the amenities holidaymakers would be looking for.
Click here to view this property. 
5. Five-bedroom, Rest of Attica, Markopoulo Oropou, €210,000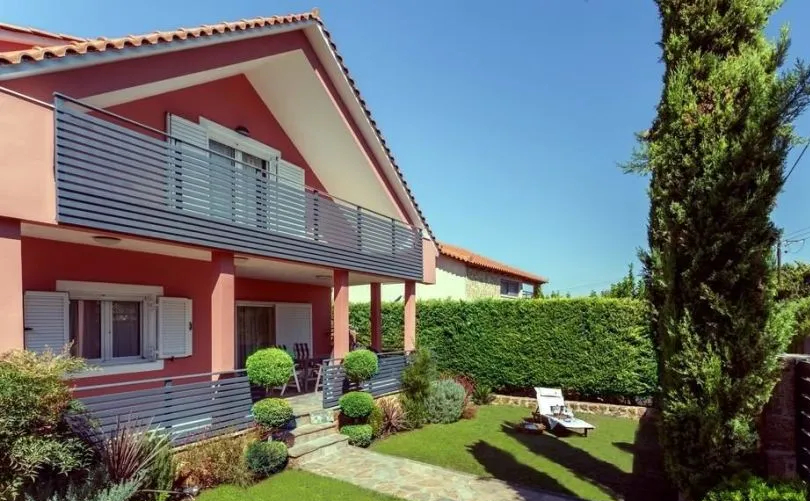 If you have a larger family and a longing to move to Greece, you may have felt that it was financially out of reach. But priced just a little over €200,000, this five-bedroom villa could be just the place for you and your brood.
Click here to view this property.
6. Three-bedroom, Neo Chorio, Apokoronas, Chania, €330,000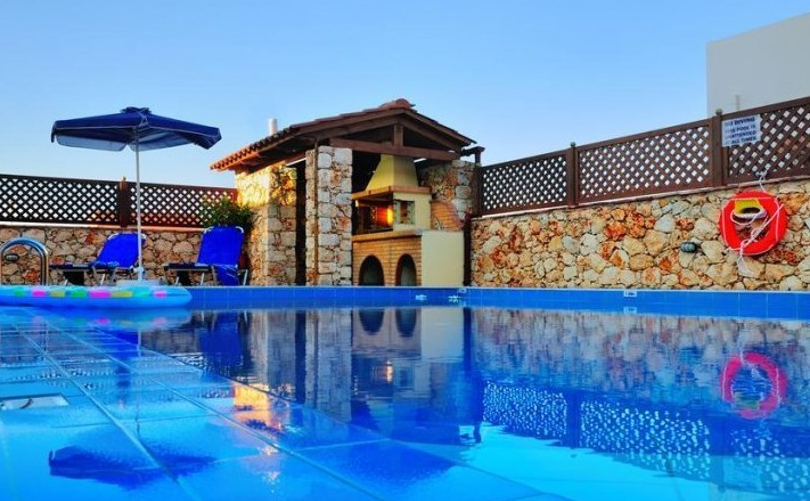 This pretty three-bedroom villa comes with views of the mountains and is close to Kalyves beach, so you can mix up lounging by your private pool with sunbathing on the beach. With two balconies, one featuring a pergola, a garden, and an outdoor BBQ, this is going to be somewhere that you will enjoy having friends over to wine and dine with.
Click here to view this property. 
7. Four-bedroom, Lygaria, Heraklion, €798,000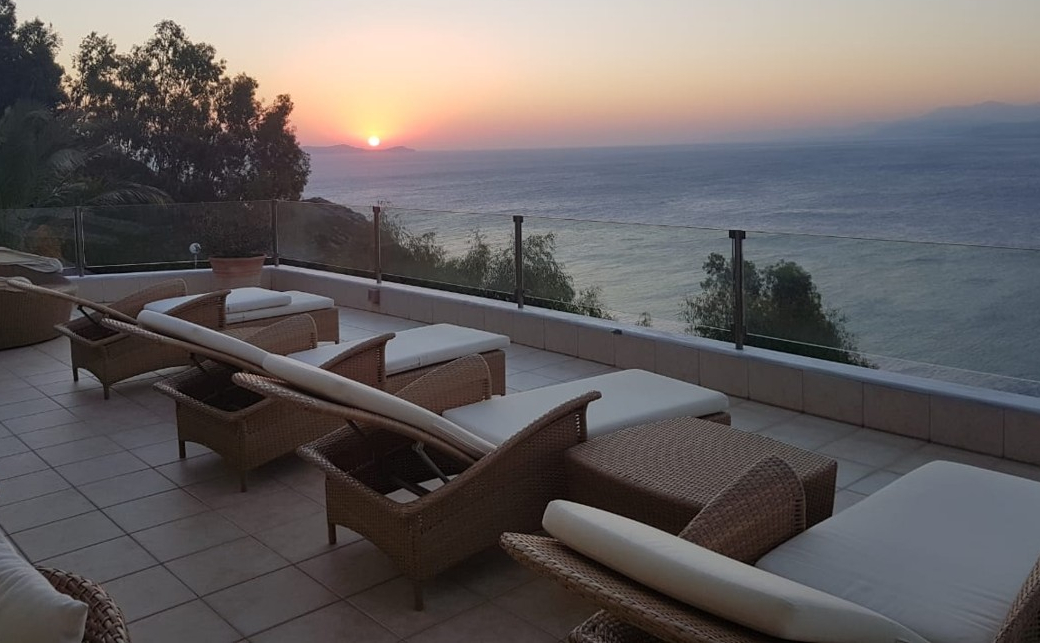 Beach babes – this is the place for you – for not only do all the bedrooms face the sea, but there's also access to a private beach! There's a private tennis court too. This property is part of a gated community, just 12km from the vibrant Heraklion city.
Click here to view this property. 
8. Three-bedroom, Neo Chorio, Apokoronas, Chania, €375,000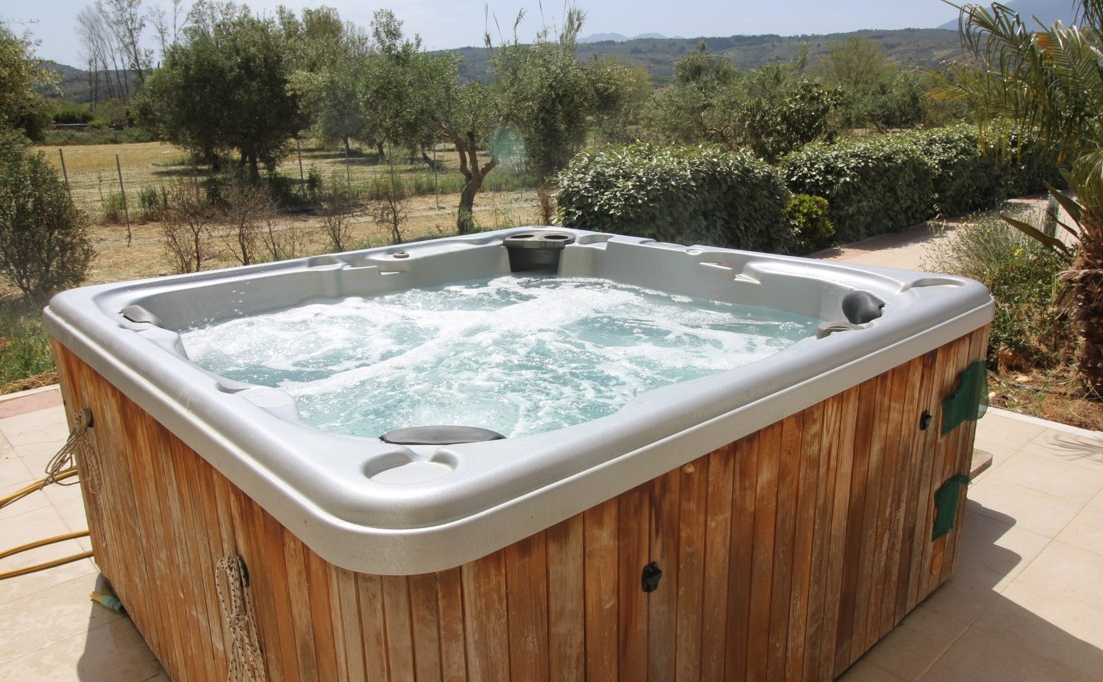 What's better than a villa with a pool? A villa with a pool and a hot tub. While most people are drawn to Greece for the beach, this villa is better suited to those who love the Grecian countryside, as it is set in the mountains. Yes, you can look out to the mountains from your hot tub! Not to mention, this pool comes with solar panel heating, so you can use it even in the brisker months and into the evening. It has a salt filtration system, eliminating the need for chlorine.
As well as this, the kitchen is of a high quality with a 5-ring gas maker and a fridge-freezer with an ice maker.
If you have elderly parents who would like to come to Greece with you, or older teenagers hoping to gain some more independence, then there's a self-contained studio that they could live in.
Click here to view this property. 
9. Four-bedroom, Chania City, Chania, €980,000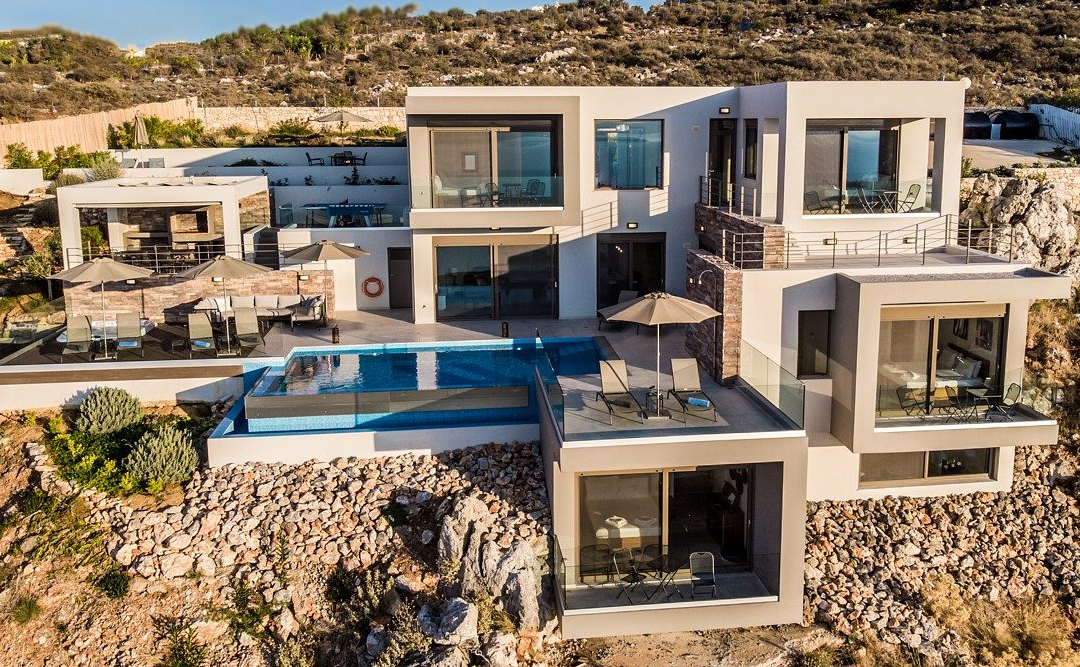 This stunning villa is perched on the edge of a cliff, and it's as cinematic as it sounds. With a gym, heated infinity pool, landscaped gardens, jacuzzi, and outdoor BBQ dining area, you will undoubtedly be living the life of luxury.
Click here to view this property. 
10. Six-bedroom, Chania City, €1,400,000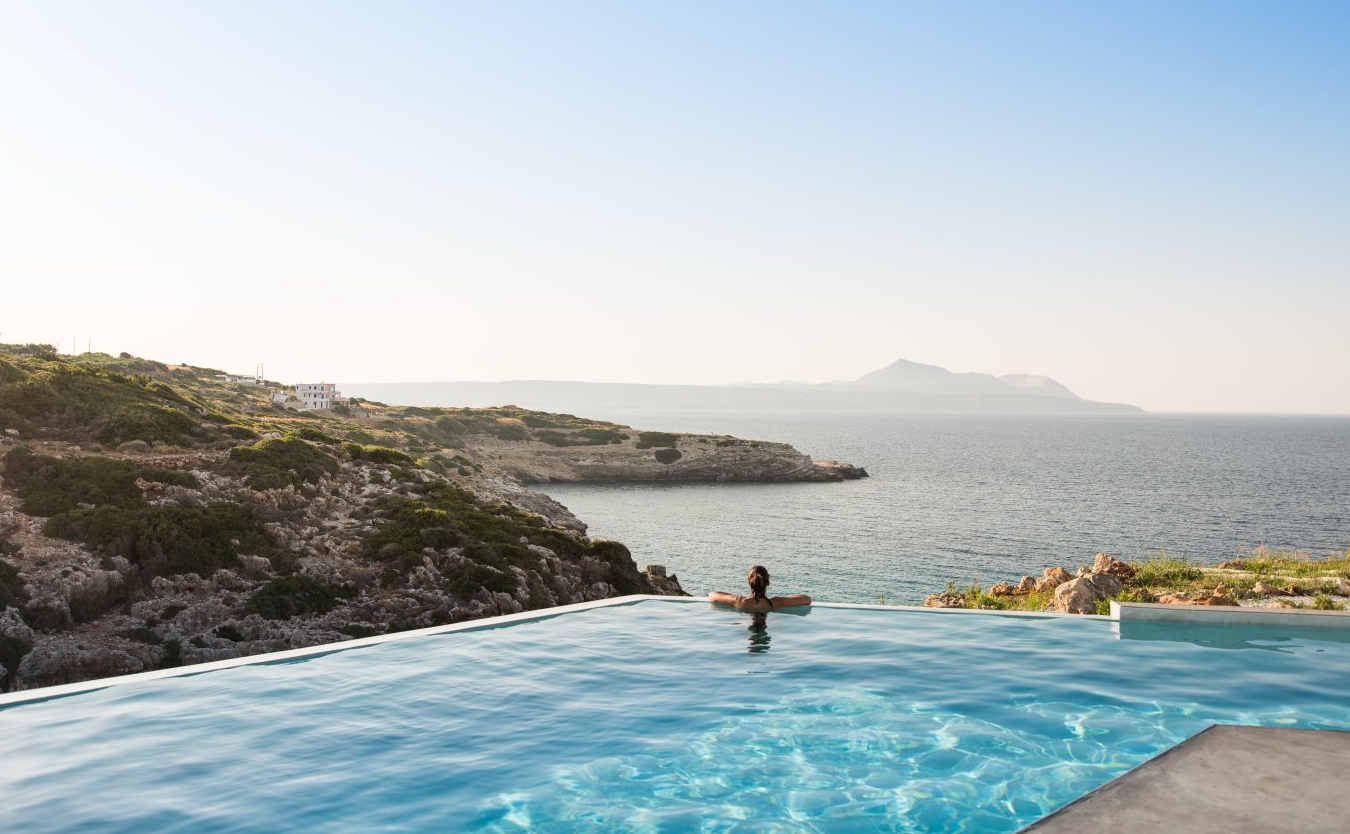 This grand villa is a visual treat. Built in the rocks, this property draws attention to itself for its modern opulence. From the heated infinity pool, your views will be of the sea and the mountains. When you're finished swimming, you can dry off and snuggle up in your very own cinema room.
Click here to view this property. 
If you've not quite found the one – that's okay – our extensive property portal can help you find the Greek family villa of your dreams.