Are you looking for a home where you are guaranteed peace and quiet? I've selected ten fabulous properties that will give you just that…
There are many reasons that Greece is a great location to purchase an overseas home. It may be that Greek culinary expertise pulls you in – you lick your lips at the thought of tzatziki, moussaka, and fish fresh from the Mediterranean. Perhaps, you are drawn to Greece by warm weather and its wonderful waters. You might adore Greece for its history, mythology, and culture.
Greece offers a slower pace of life…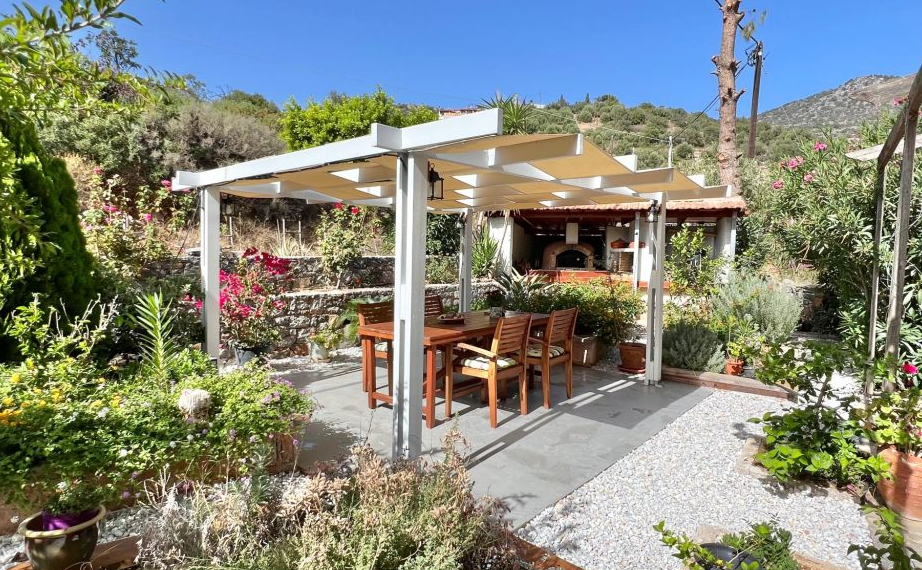 Alongside all these reasons, you might be looking to purchase a property in Greece for some peace and quiet. Greece offers an alternate pace of life. A slower one. Free from the hectic pressures that life in 2023 can bring. Greece offers days spent at the beach, dozing in a hammock in a garden of olive groves, and reading a book on a sun-soaked terrace, the mountains as your backdrop. For days like these (and a life made up of days like these), look for properties situated in traditional villages. Often, these homes are a short drive away from locations with more buzz, like the town of Agios Nikolas. But that distance makes all the difference. That distance gives you the peace and quiet.
You may have recently retired and want to nourish yourself with the peace and quiet. Or, if you are seeking a second home, you may be after somewhere that is totally different from your UK home. So that when you are on holiday, you can fully and truly unwind.
Fortunately, with many overseas buyers drawn to tourist hotspots, the price of a property in the traditional Greek countryside is on the more affordable side. Five of the homes featured on this list are under €200,000. Let's dive into beautiful Greek homes for the peace and quiet….
1. Two-bedroom, Agios Nikolas, Crete, €80,000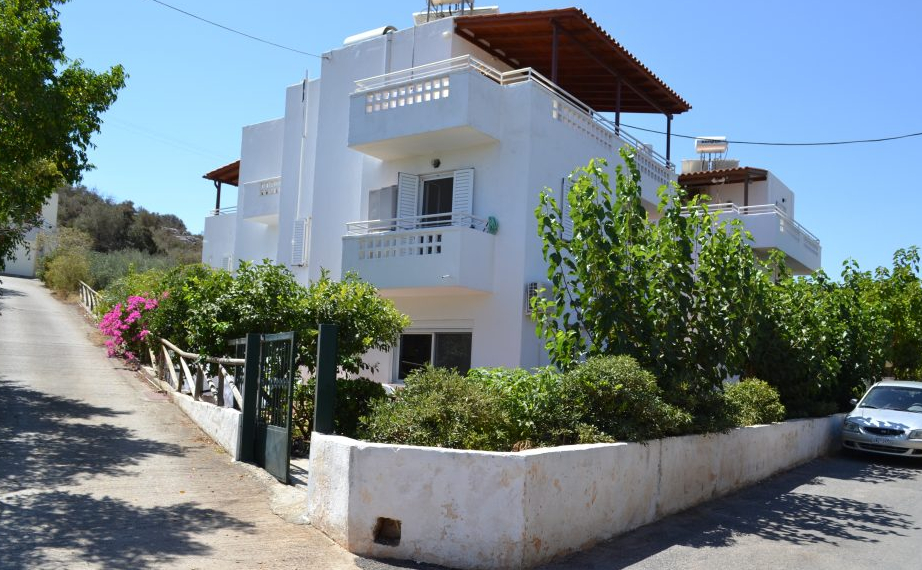 This ground floor two-bedroom apartment benefits from private and sole use of the surrounding garden of fruit and flower trees – absolutely ideal for barbeques and sit-down meals in the Grecian sunshine.  Additionally, it has a private entrance and gate.
This property is not located on the main road, so you don't have to worry about noise. At the same time, Agios Nikolas centre and beaches are only 1.5km away.
Herakilon airport is 45 minutes away.
Want to see more? To view this property, click here.
2. Two-bedroom with studio guest house, Agios Nikolaos, Crete, €86,000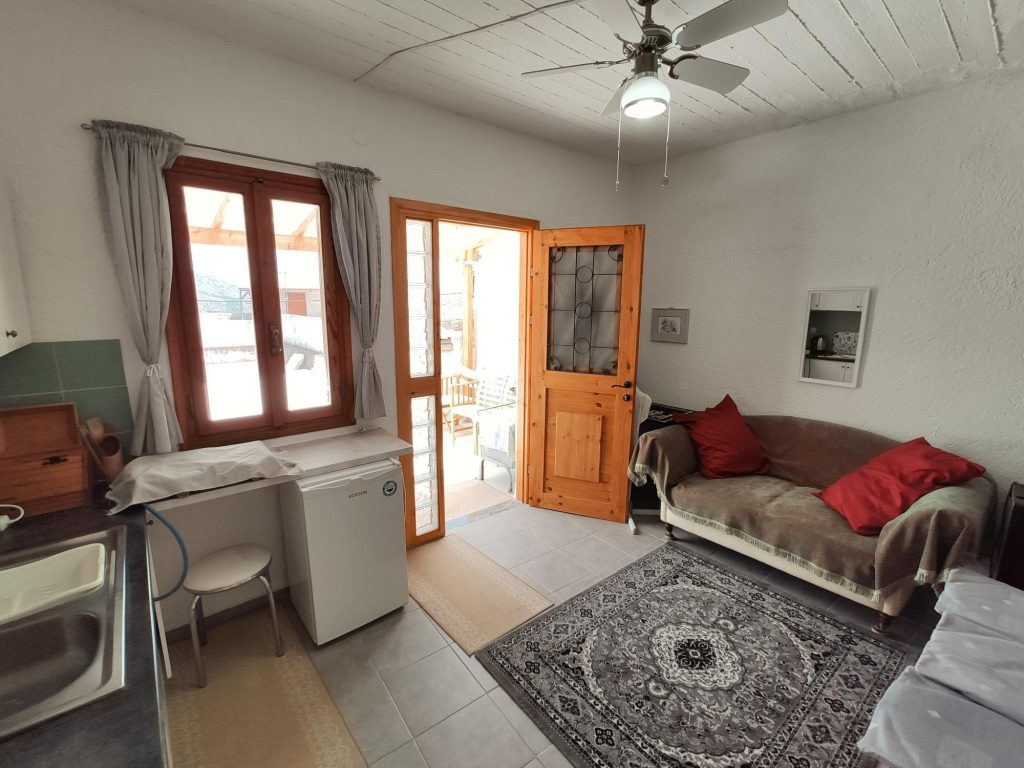 This is a charming two-bedroom property with a studio guest house. As well as this, the guest house comes with a small kitchen and shower room. It's perfect if you want to convince a moody teenager to come on holiday with the family, as it gives them a little space, while still being a part of things. The property even comes with a lovely small garden.
The property is in the village of Vrises, a beautiful place known for its freshwater springs and monastery. But for more of a busy vibe, the town of Agios Nikolas and its beaches are just a 15-minute drive away.
The international airport of Heraklion is a 40-minute drive.
To view this property, click here.
3. Two-bedroom house with a guest apartment, Agios Nikolas, Crete, €110,000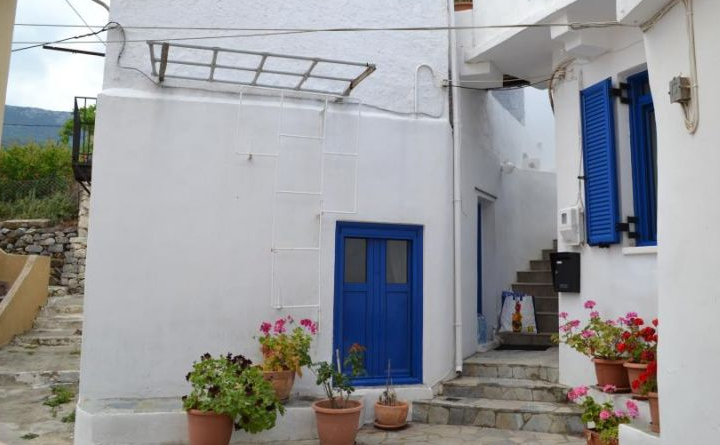 This spacious two-bedroom house comes with a guest apartment. It is set in the pretty village of Latisda, where you can find taverns and a small supermarket. The village is close to the small town of Neapolis, Crete, where you can find all you need in terms of shops, supermarkets, banks and a hospital.
To view this property, click here.
4. Three-bedroom house, Agios Nikolas, Crete, €175,000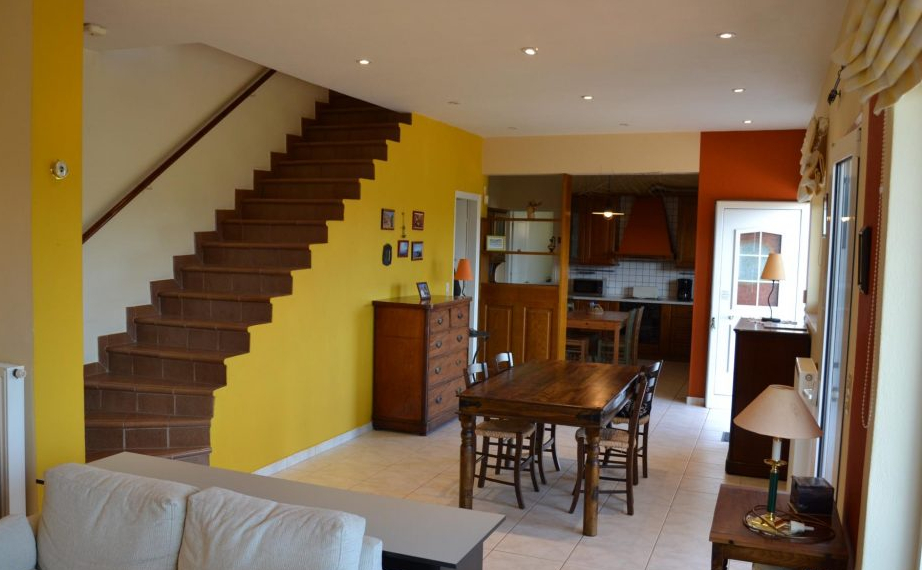 This three-bedroom home is set in the scenic mountains. Luckily, it comes with terraces and a garden, so you can really take in those outstanding views.
A wonderful coffee shop and tavern are within a five-minute walk of the property. While Agios Nikolas town is only a ten-minute drive away.
To view this property, click here.
5. Two-bedroom stone house, Agios Nikolaos, Crete, €179,000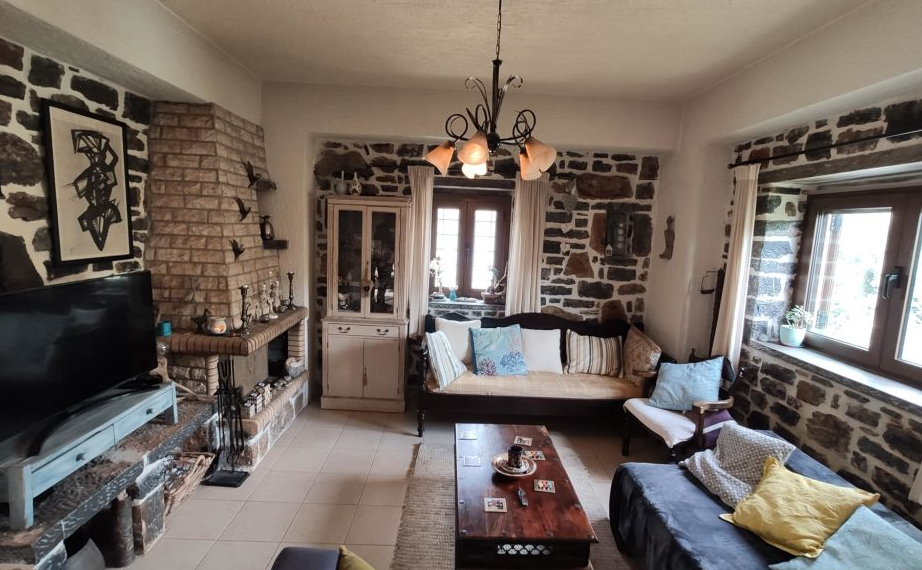 This architecturally beautiful – outside and in – stone house set in a traditional village of Lenika. One of the bedrooms has a balcony, from which, you can truly appreciate the countryside calm of the hills and olive groves. There is a little tavern near to the property. The small town of Elounda is to the north and Agios Nikolas to the south.
To view this property, click here.
6. Two-bedroom, Agios Nikolaos, Crete, €230,000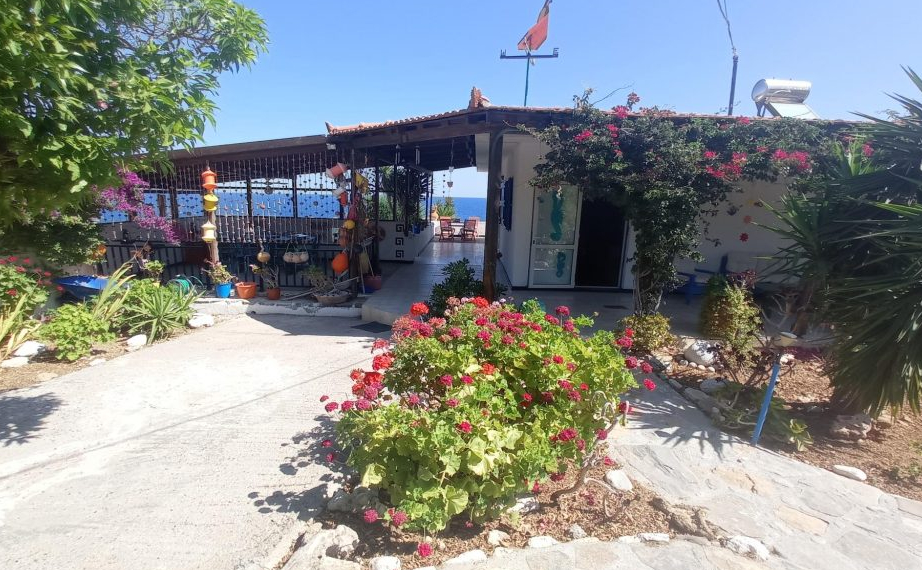 This delightful detached two-bedroom house is located just outside the small fishing village of Vlihadia, just north of the popular tourist resort town of Elounda.
The property has a wonderful garden with a pergola, from which you can sit, nursing a drink, and take in the peaceful setting.
To view this property, click here.
7. Three-bedroom, Agios Nikolaos, Crete, €425,000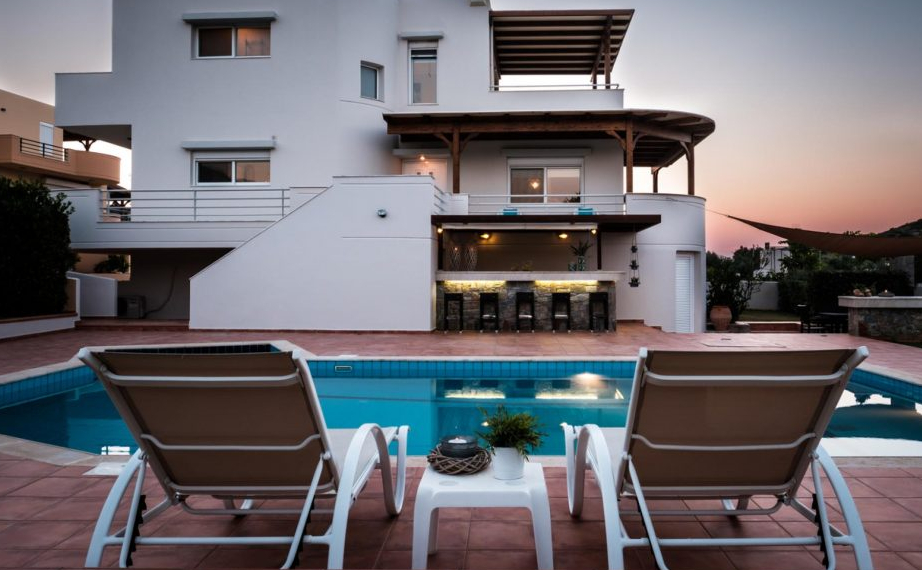 You won't want to leave this stunning semi-detached three-bedroom villa.
It is set on an picturesque hillside, 2.5km from the fishing village of Milatos, and 3km from the Sissi, a famous resort. So, beaches, taverns and shops are just five minutes away.
The villa has a fabulous outside area with a beautiful garden of flowers, swimming pool, open bar, and barbeque area. Can you picture your days there? Inside, the rooms are modern and spacious, including a master bedroom with an en suite.
To view this property, click here.
8. Four-bedroom, Agios Nikolas, Crete, €530,000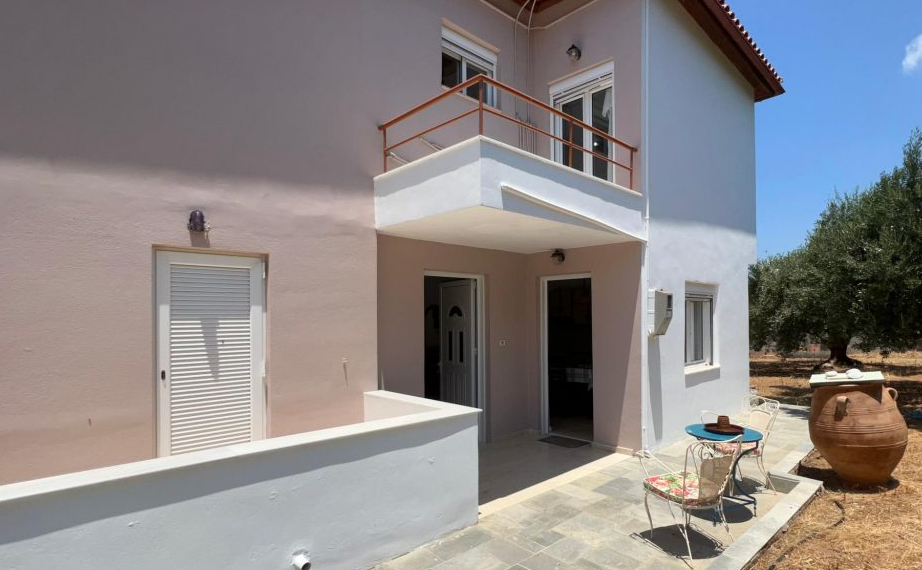 This lovely three-storey countryside house will give you all the peace and quiet that your heart desires. It possesses views of the Kavousi valley, the surrounding mountains, and even, in the distance, the sea. Two of the bedrooms have access to these views and there is a terrace to experience them from too.
Tholos beach is but a three-minute drive from here.
The property is sold furnished and is ready to move into.
To view this property, click here.
9. Four-bedroom, Agios Nikolaos, Crete, €850,000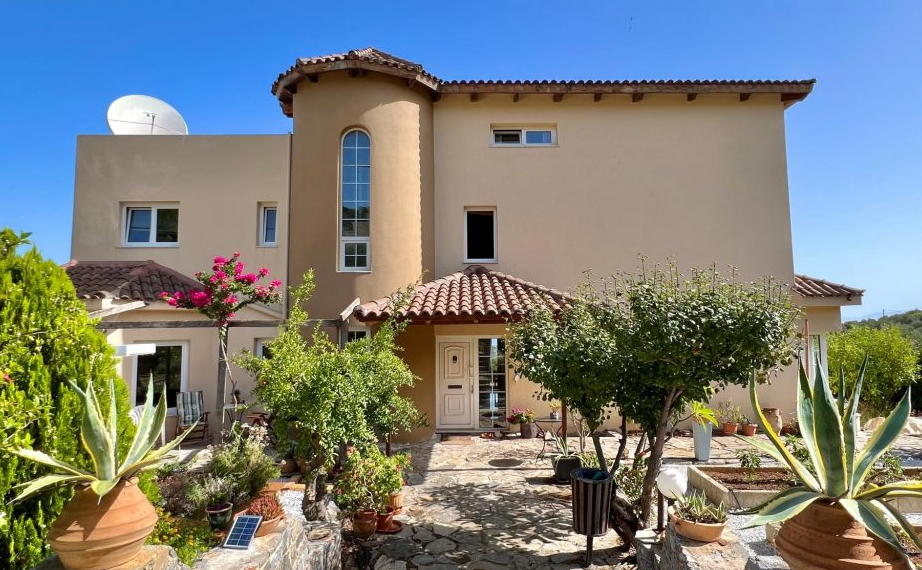 As it is in an elevated position, this four-bedroom property has incredible views of the sea and mountains. Yet, it is just 4km from Agios Nikolas town.
The villa has the following features: a spacious open plan living/dining room with impressive marble floors, a wooden pergola, and an office space. Already, there is a large outside area, where one could add a swimming pool.
To view this property, click here.
10. Four-bedroom, Filippos, Chania, €1,200,000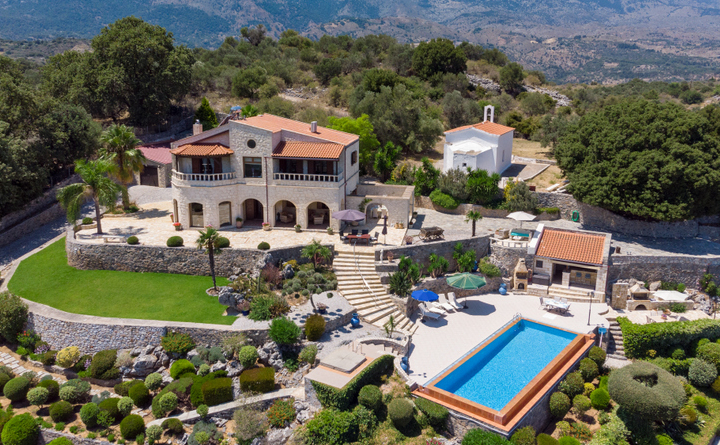 This unique Moroccan style villa is set on a hillside on top of the traditional village of Filippos, Chania. Despite the seclusion of the hilltop, the golden sands of Georgioupolis are just a five-minute drive away. Although, you might never even venture to the beach, for the villa has a gorgeous pool, jacuzzi pool bar, and gardens. Inside, the villa is just as pretty to look at as the outside, with stone that lines the walls and exposed wood beams.
To view this property, click here.