In a fast-moving situation, Property Guides will keep you up to date with the latest on Greece's Covid situation, travel and quarantine rules and the Greek property market.
Health and infection rates
Greece saw a rise in Covid-19 cases at the beginning of July, however, this increase now seems to levelling off slightly. Compared to a lot of other European countries, Greece's coronavirus cases are relatively low, with a rolling 7-day average of 2,667 as of 27 July 2021.
Read the Emigration Guide to find out everything you need to know about buying overseas.
What progress has Greece made with vaccinations?
Greece's vaccine rollout has been slower than many other European countries, with only around 47% of the population being fully vaccinated compared to around 70% of adults in the UK.
To try and speed up the progress, the Greek government has offered 18 to 25-year-olds an incentive of a 150 euro prepaid card when they get their first dose.
Last week, the government also voted to make vaccination mandatory for all private and public sector employees in health and senior care facilities and hospitals as well as for ambulance and nursing staff. These groups have until 1 September to get jabbed or they face being fined.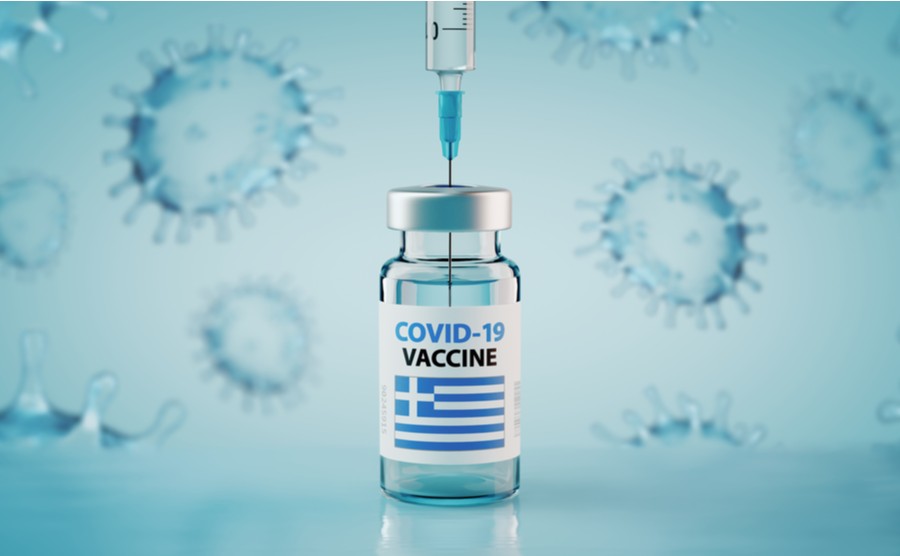 Current travel bans
Greece is currently welcoming residents of the UK. However, at present, Greece is on the UK's amber list, meaning that if you do travel to there, you will have to quarantine at home for 14 days on your return to the UK, unless you are fully vaccinated.
When arriving in Greece you must:
Have completed a Passenger Locator Form (PLF) at least 24 hours prior to travel
Have proof of a negative coronavirus PCR test taken no more than 72 hours prior to travel, or proof of two vaccines, or proof of recovery from Covid-19
You may be required to take a rapid coronavirus test on arrival. If positive on arrival, you must complete a mandatory 10 day quarantine in a state-provided hotel
What are the current restrictions in Greece?
Greece has launched new vaccine passports which will be enforced at establishments frequented by tourists such as attractions, restaurants and bars. The new rules apply to both tourists and locals. Outdoor venues do not require a vaccine passport for entry.
The nighttime curfew, which was scrapped on 1 July, has been reintroduced in certain areas, such as Mykonos, due to rising Covid-19 cases.
Can I still purchase property in Greece?
Yes, it is still very much possible to buy property in Greece! If you are fully vaccinated, or are happy and able to quarantine at home for 10 days on your return, then you can go and physically view properties. If you'd rather wait for Greece to be added to the green list, then you can still watch virtual viewings, and you can even make an offer subject to being able to view the property in the near future.
Read our free Viewing Trip Guide so you know exactly what to look out for when seeing properties.