We've got plenty of stats coming out in an otherwise slow month here in Portugal. Construction's booming, but tourist numbers are down – here's the low-down.
Portuguese property prospers
The property sector here's doing even better than our admirable alliterative abilities. Over 35,000 jobs have been created by a surprise growth in construction over the last year – double the figure from 2015. Not only that, but banks have seen the best year since 2010 for new-house loans, approving over €783 million. Madeira, the Algarve and Central Portugal almost exceeded their 2009 high for residential transactions.
Exciting developments in the Algarve
If you're wondering what this property boom looks like on the ground, just have a look at Castro Marim, on the border with Spain. Proposals for a river beach at Odeleite now have council approval as part of an exciting new development. There will be a water sports activities centre, cafés, floating pools, greenery and potentially a Nautical Centre.
If you're looking to buy in Portugal, make sure to get your free tickets to Your Overseas Home in Harrogate, Birmingham and Epsom, where you can talk to property, legal and currency specialists.
Tourist numbers down
British tourist numbers in the Algarve are down by 10%. However, this could be a short-term shift. It may be linked to a a sunny summer in the UK and the ceasing of operations by Monarch and Air Berlin. Nonetheless, the pound's long-term weakness against the euro is making destinations like Tunisia more competitive. Tourism bosses say they're revamping their marketing strategies to focus on customers, rather than operators.
There are also predictions of a general fall of 2.3 million in the Portuguese population over the next few decades – meaning there may well be plenty of work opportunities over here in the future.
If you're looking to buy Portuguese property, download your free buyers' guide below for all the information you need about purchasing a home.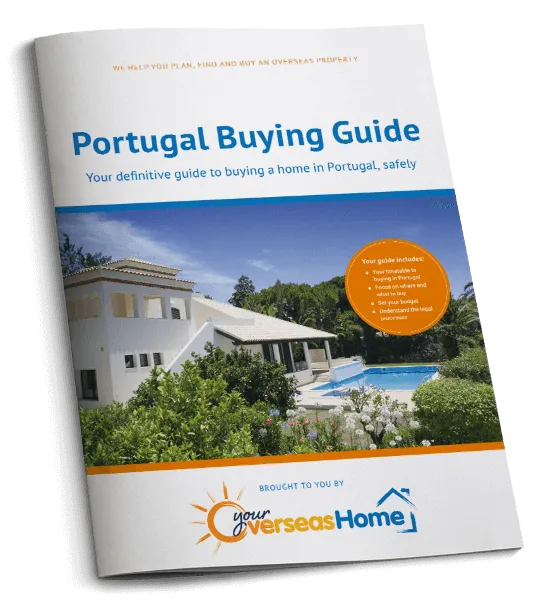 The Portugal Buying Guide is designed to support you through each stage of buying property in Portugal, providing relevant, up-to-date information and tips from Portugal property experts and expats who have been through the process themselves. It helps you to:
✔

  Ask the right questions
✔

  Avoid the legal pitfalls
Download your free guide to buying abroad