As Carnival kicks off here in the Algarve, with parades, parties and a day off for many employees, we've got plenty of good news for you. Ryanair is opening 15 new routes to Lisbon, Porto and Faro, property prices are on the up and we're bringing a bit of Portugal to London at Your Overseas Home on Saturday.
Ryanair opens 15 new routes to its Portuguese schedules
For overseas property buyers in some countries, connectivity with 'back home' is a worry – but not so in Portugal! We've already got plenty of flights year-round, and now Ryanair is adding a further 15 routes. As well as a new route to London Southend, there'll also be new routes to other European destinations, including Budapest and Alicante. In total, they're looking at eight routes from Porto, four from Lisbon and three from Faro.
This follows on the back of news last month that the government here in Portugal is considering adding extra channels to the airports in Faro and Funchal to help ease travel post-Brexit for British travellers – even in the event of the UK leaving without a deal.
Portuguese property prices on the rise
As we've been saying for some time now, Portuguese property prices are continuing to rise, so now really is a good time to buy. Down here in the Algarve, the eastern region is having a particularly good time of it. Over the last year, average sales prices in the region have risen by 11%, with many to Brits, despite Brexit. Where the median price in the East Algarve was once €2,250 per m2, it's now €3,100 per m2.
In the cities, demand is also pushing up prices. Lisbon saw its prices rise by as much as 7.8% in the first quarter of last year, but was still left in the dust by Porto, with a whopping price growth of 20%.
Don't let healthcare put you off buying in Portugal – read our free Guide to Healthcare to find out about accessing medical care overseas.
The highest average price still, however, goes to Lisbon. The capital city has a median price of €2,81/m2. The eagle-eyed among you will notice that there's little different between Lisbon prices and those of the Algarve – so buying down south could be a strong investment opportunity, as well as a chance for a home in the sun. As for the rest of the country, the average price nationwide is eminently affordable, at €1,500/m2.
For buyers, this means that, while you can still find good-value property now, prices may climb higher in the coming years, so it's better to try and purchase sooner rather than later.
Government presents draft bill to protect citizens' rights
The Portuguese cabinet has approved a draft bill that would protect the rights of UK citizens in Portugal after Brexit.  As we previously reported when it was announced in January 17th, the measure would ensure that UK citizens would be allowed to stay in the UK after Portugal, on a condition of reciprocity (ie Portuguese citizens in the UK are allowed to stay).
Carnival kicks off with colourful parades
The Portuguese don't skimp on a party, and Carnival (or carnaval) can last up to three weeks here. Many villages and towns have their own local traditions, such as Podence, where caretos dressed in rainbow costumes, with wooden masks, run through the streets, playing tricks on unsuspecting passers-by. In Lazarim, the locals scorn a mere three-week carnival for their five-week version, with bonfires, masked 'godfathers', gigantic sculpted heads and lots of delicious pork dishes. The oldest carnival in the country is the colourful parades of Loulé, down here in the Algarve.
Property Guides heading to Your Overseas Home
Come and say hello to me if you're attending Your Overseas Home at the Novotel in Hammersmith, London this Saturday! Property Guides will be there throughout the day, ready to help all our readers who have tickets out with their move to sunny Portugal! We'll be joined by other familiar brands, including Smart Currency, our recommended currency exchange who have helped thousands of our readers protect their money by buying overseas.
If you missed your free tickets for this weekend's event, never fear: we have another five coming up this year. Currently, you can book tickets for Birmingham (30th March), Chester (8th June), Harrogate (5th October) and Epsom (9th November).
Portugal to build space station in the Azores
The Portuguese Science and Technology Foundation is currently going through bids to build a space station in the Azores. The Atlantic International Satellite Launch Programme, potentially funded by the European Space Programme to the tune of €16 billion, will be built with technical support from the European Space Agency. It will be used for small satellite launches, in addition to the Azores' existing ESA ground tracking facilities.
Why the Azores? Well, the chosen island of Santa Maria is relatively remote from populated areas, but also takes advantage of one of Portugal's trump cards: its proximity to the African mainland, while still being in the European Union, means it is predicted to become a key hub for micro-satellite launches for the continent in the future.
Meanwhile, in Lisbon, the Portuguese government and the Chinese government have agreed to a new joint venture, called STARlab. STARlab will build and manage research centres in Matosinhos, Peniche and Shanghai to design and build satellites for agricultural and oceanographic purposes.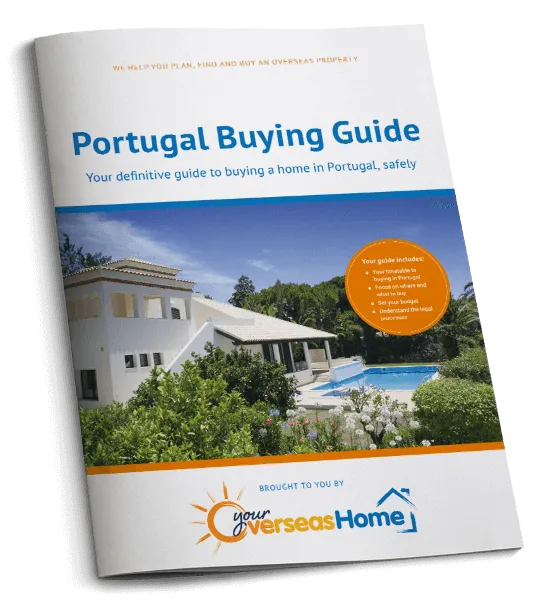 The Portugal Buying Guide is designed to support you through each stage of buying property in Portugal, providing relevant, up-to-date information and tips from Portugal property experts and expats who have been through the process themselves. It helps you to:
✔

  Ask the right questions
✔

  Avoid the legal pitfalls
Download your free guide to buying abroad