Easy to reach all year, a little less hectic in summer and with more affordable property, no wonder so many of us are looking for our dream home and lifestyle in the eastern Algarve. And while some parts of the world can feel just too posh and others a little rough around the edges, this area welcomes buyers at every budget.
So whether what you can spend on a property is mega or more modest, we have a blingy or budget property to suit. We also run down the activities you'll be doing in the eastern Algarve at a range of budgets.
What is the East Algarve like?
The East Algarve stretches for 60 kilometres from Faro Airport to Monte Gordo by the Spanish border. Luxury property here is far more scattered than it is west of Faro airport. The east doesn't look, or cost, the same as the western Algarve. For starters, the East Algarve coastline doesn't have the tall orange cliffs and sheltered coves found further west. Instead, the beaches are large flat expanses of powdery white sand.
Many of the beaches are separated from the mainland by the beautiful Ria Formosa natural park. This wetland is home to flamingos, dolphins and other wildlife. You reach the beaches by ferry or water taxi, but don't worry: the journeys are straightforward and all part of the fun. They're very inexpensive too. The sands join the mainland from Manta Rota to the Spanish border. This offers an alternative for those who'd rather walk straight onto the shore.
Whichever resort you choose, you get to enjoy the Algarve's best weather. Eastern Algarve temperatures are often several degrees higher than those in the west. Furthermore, there's less wind. Best of all, the Atlantic water is warmer here than anywhere else in Portugal.
Other highlights include Alcoutim, where there's a stunning river beach and an international zip-wire ride over the border to Spain. Tavira is arguably the Algarve's most attractive and authentic city. And don't forget Faro – the region's understated and underrated "capital". All of these places are right on your doorstep whatever you're spending.
Which is better: East and West Algarve?
The biggest difference between the East Algarve and the west is the overall feel of the region. Plenty of tourists head to this area in the summer. However, the "purpose-built" nature of many West Algarve resorts is replaced by a feeling of authenticity. There's a pleasing absence of tourist strips and fewer (although still some) English breakfast menus!
Get your copy of our new How to Pay for It Guide. It covers all the different options for financing your property purchase out here in Portugal.
This authentic, more old-fashioned feel is what attracts many international buyers to the area. In some East Algarve resorts, you're as likely to share the beach bars and restaurants with tourists from northern Portugal and Spain as with others from the UK.
East Algarve towns don't really go in for ostentatious in the same way as places like Quinta do Lago and Vilamoura. While there's probably less likelihood of running into British celebrities and footballers, there's no shortage of "bling" around the golden sands of Praia Verde in the summer months. Ex-Prime Minister Pedro Passos Coelho also has a holiday home in neighbouring nearby Manta Rota.
Nowhere in the eastern Algarve is completely off-limits if your budget is more budget than bling
Overall, there's a delightfully down-to-earth atmosphere. For fans of the East Algarve, that's definitely a good thing. It also means that no area is completely off-limits if your budget is more budget than bling. (With the possible exception of the Monte Rei golf resort, discussed below!)
The high life in the eastern Algarve
Official statistics show the district of Monchique having the lowest-priced property in the Algarve. Loulé's council area has the most expensive. However, both of these places are west of Faro. Tavira is the only East Algarve town singled out for having property averaging over €1,531 per square meter.
However, in the East Algarve, it's important to understand that it's not as straightforward as one resort being "budget" and another being "bling." There are some extremely luxurious and isolated villas on the outskirts of Tavira, for example. Equally, there are also still affordable condominium apartments on purpose-built developments nearby.
Still, if you're looking for the "bling," here are some examples of where to find it.
Monte Rei
Monte Rei golf resort is super-exclusive. It's the closest thing the East Algarve has to the glitzy resorts further west. Monte Rei's signature North Course is frequently ranked as the best in Portugal, while its restaurants are dripping with Michelin stars.
Monte Rei's signature North Course is frequently ranked as the best in Portugal, while its restaurants are dripping with Michelin stars.
The resort is in Sesmarias, a few miles north of the main EN125 Algarve road. Although it's in easy reach of everything, it feels like a truly isolated haven. With facilities including high-end restaurants, pools and on-site wine tastings, it's somewhere to hide from the world in total luxury.
Praia Verde
Praia Verde (green beach) is named after the pine forest behind it. It's backed by several high-end restaurants. This includes the highly-rated Pézinhos na Areia, which sits directly on the sand. If you lived at Monte Rei (above), this would be one of your nearest beaches.
But you also have the option of living nearby – or having a luxurious holiday home right next to one of the East Algarve's most sought-after beaches.

The resort properties directly behind the beach are mostly holiday lets, so you'd probably rather choose a gated villa a few minutes away for a permanent home. There are plenty nearby between €500,000 and €1 million, with features like central vacuum cleaners and integrated audio systems. One big plus of such homes is that they're in high-demand as short-term rental properties all year around. A rental income of €2,000 per week is perfectly realistic. This gives you the option of turning your "bling" property into an investment too.
Example properties
Imposing villa near Tavira, €1,950,000
Four-bedroom, four-bedroom villa justb 3km from the golf course in Tavira, eastern Algarve, and 30 minutes from the airport. (Click the image to see the property).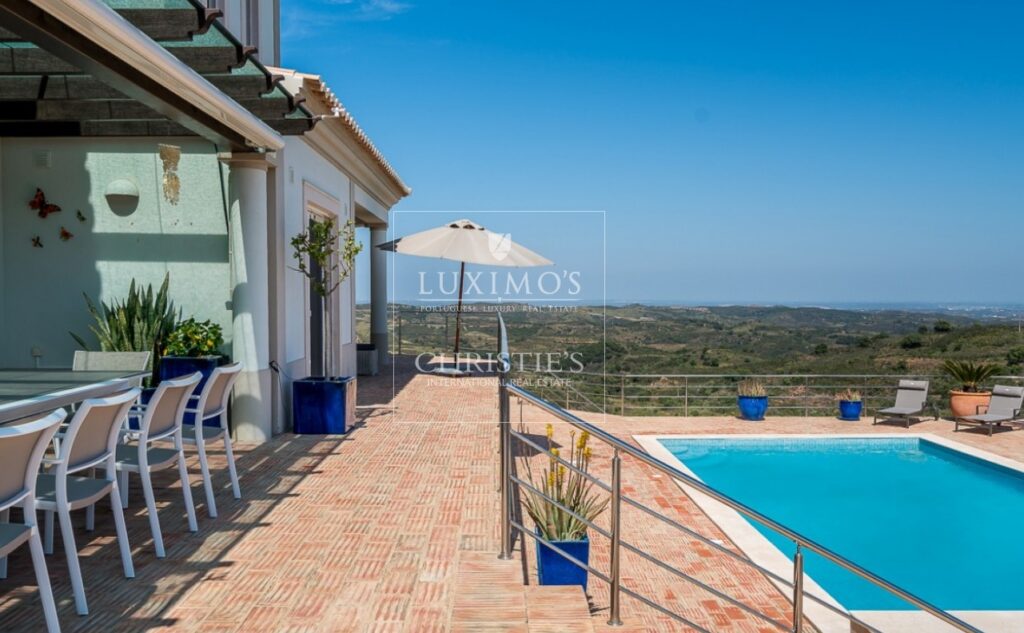 A palace in Sesmarias, €995,000
Close to fabulous beaches with Salgados golf and the marina just a few minutes drive. This exceptionally spacious villa is set within a large walled plot with a tennis court, pool and an attractive mature garden. (Click the image to see the property).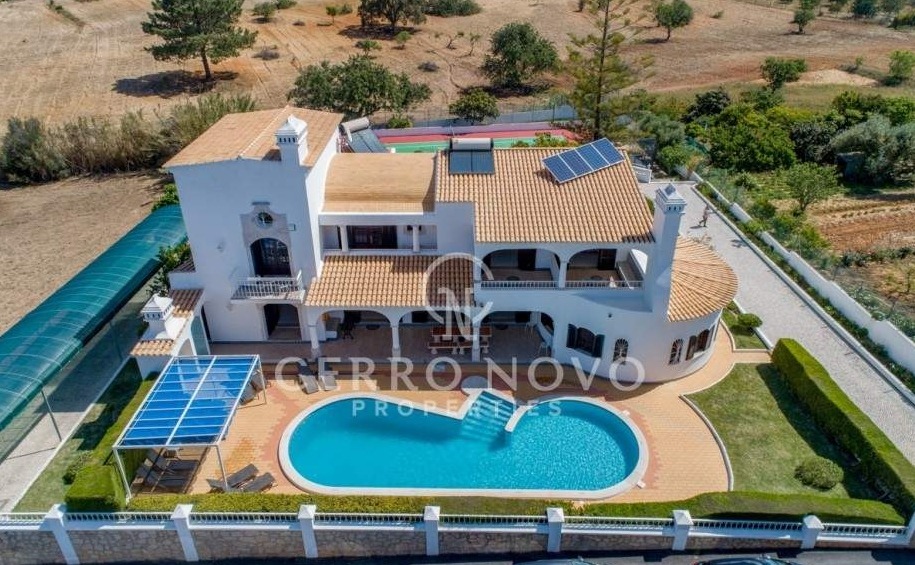 Discover more blingy properties for sale in East Algarve.
If you've questions about buying in Portugal that you want to talk to a specialist about, get your free tickets to the next Your Overseas Home shows in Harrogate or Epsom this autumn. You'll be able to speak to carefully selected estate agents, currency specialists and property law experts. 
The affordable side of the eastern Algarve
Affordable property is sprinkled throughout the East Algarve. Indeed it's quite possible to find cheaper properties within minutes of both Monte Rei and Praia Verde.
However, when you're making that viewing trip, there are some good places to start looking.
Conceição de Tavira
Conceição de Tavira is a small village a few miles east of Tavira, an elegant and popular small city. It's a short walk from the resort village of Cabanas. Cabanas is increasingly popular with tourists and expats alike. This is thanks to a gorgeous island beach, a growing selection of bars and restaurants, and a friendly, laid-back atmosphere.
Cabanas is popular for its gorgeous beach, growing number of restaurants and bars and the laid-back atmosphere.
The days of picking up a "distressed" apartment for next-to-nothing in one of Conceição's many apartment developments are long gone. However, properties here remain affordable. This is a place where everything's on the doorstep. There's an easy drive to the airport and a train station connecting all the rest of the Algarve. It also has enough local amenities to keep both permanent residents and tourists happy.
Olhão
For a true bargain, Olhão is well worth a look. Location-wise, it doesn't get much more convenient. Olhão is just 15 minutes from Faro airport by car and well connected by road, bus and rail.
Olhão is very much a working town, which means it doesn't lose its atmosphere when the tourists leave. It's beautifully located on the Ria Formosa. A short ferry ride delivers you to some of the East Algarve's finest island beaches.
Olhão is becoming more popular with tourists, especially since the opening of the Real Marina Hotel and Spa. There are modern apartments right next door if you're looking for a perfect contrast between budget and "bling."
However, you don't even need to spend that much. If you fancy a budget bolthole, you can pick up a studio apartment here for around €60,000. You'll have access to all the same amenities and facilities of the wonderful East Algarve, for just a tiny investment.
Example properties
Seaview apartment, €165,000
One-bedroom next to the Ria Formosa and the sea in Cabanas de Tavira. It's just a three-minute walk to the ferry and a ten-minute drive from Tavira. (Click on the image to see the property).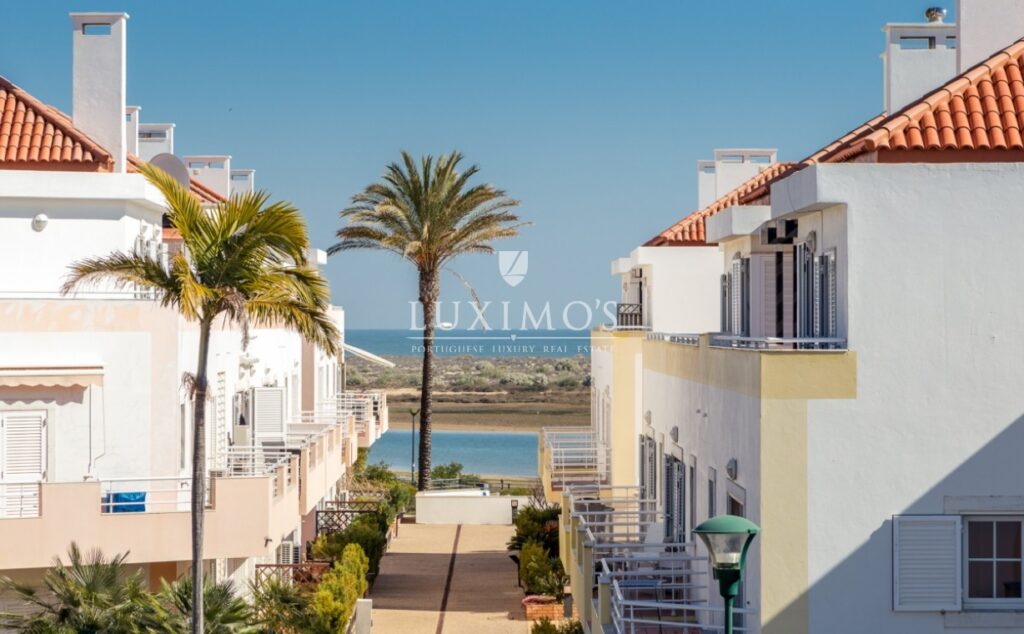 Apartment in Faro, €225,000
Luxurious apartments in an exclusive condominium with heated pool, children's playground, solarium, outdoor gym and gardens. Six minutes from Faro airport and six minutes by car from the city centre, overlooking the city and the Ria Formosa. (Click on the image to see the property).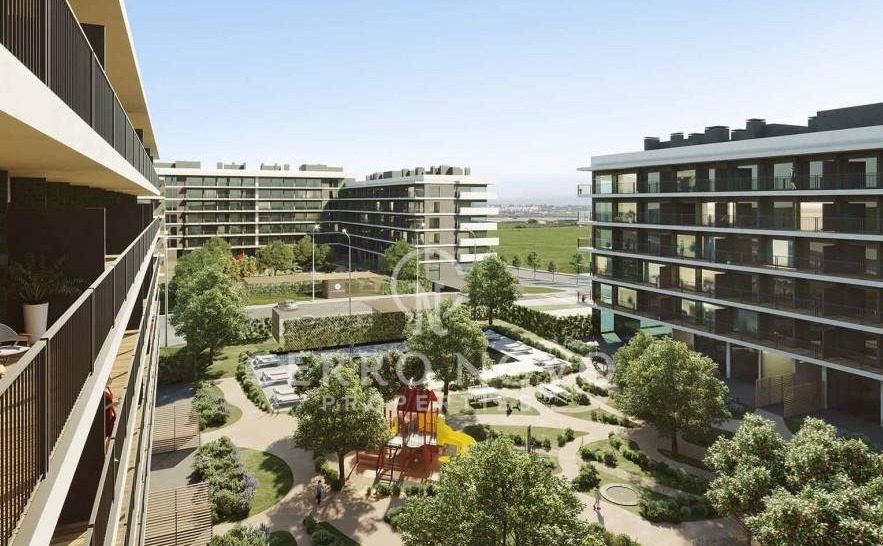 Search for affordable properties in East Algarve.
The best of both worlds?
The fabulous selection of property in the East Algarve means that you can get a piece of this part of Portugal regardless of your budget.
Whether you have the means to purchase a sprawling golf villa or a cosy studio, you still have access to the same restaurants, the same beaches and the same relaxed atmosphere. Most importantly, you still get the same sunshine. It only takes about 40 minutes to traverse the width of the East Algarve. The lack of a "bling" budget therefore really isn't a deal-breaker.
So don't worry if your budget doesn't stretch to luxury East Algarve property. A few minutes down the road you'll find something more affordable – and that's what makes this part of Portugal so appealing to so many.
Find properties for sale in East Algarve.