If you're looking for somewhere to buy in the Algarve that's authentically Portuguese and less touristed, there's no-one better to ask than a local! Could you find your perfect home in one of these villages?
The authentic side of the Algarve
The same things that attract so many of us to buy in the Algarve – the endless sunshine, fantastic beaches, easy connectivity from the UK – do mean the Algarve has its fair share of busy international resorts. If that's not your kind of thing, however, there are still plenty of great places to buy where you can experience a more authentically Portuguese way of life. Think small fishing villages, weekly markets, family-run cafés, bars and restaurants, and charming old properties and restoration projects. Here are some of the best places to look.
Ferragudo
Ferragudo isn't necessarily as historic as the other villages on this list, but it does feel very Portuguese. Many people working in Portimão commute over each day, lured to Ferragudo for its spacious, detached family homes and family-friendly environment. Nonetheless, it is still a working fishing village, and you will see the fishermen pulling their boats directly up onto the beach. In the old town, just up from Praia da Angrinha, you'll find plenty of restaurants, bars and cafés.
Silves
Silves is one of the most ancient towns in the Algarve and was in fact once the region's capital when it was an independent kingdom. Thanks to its famous castle, Roman bridge and well preserved old town, it isn't entirely off the tourist route, but it's far from being as busy as the coastal resorts. There's a popular weekly market selling all kinds of locally grown fruits – you'll see orange and lemon groves all around the surrounding countryside – and it has a high proportion of permanent residents, living and working here year-round. Despite being inland, you are still only twenty minutes from some great beaches, including Praia de Benagil.
Silves is one of the most ancient towns in the Algarve and was in fact once the region's capital when it was an independent kingdom.
Sagres
Sagres sits on the far southwest of Algarve (and of Europe), and is one of the Algarve's sleepier coastal villages. Compared to many Portuguese villages and towns, it's quite spread out, but has been mainly spared unsympathetic development, and most homes are typical whitewashed, red-roofed village houses. Sitting out in the Atlantic, it's perfect if you're looking to pick up a new hobby – this is surfing Mecca. Nearby Cape Vincent, which the Romans once thought was where the sun came down to every night, is a fantastic place for diving.
Castro Marim
Close to the Spanish border, Castro Marim is a picturesque village of whitewashed houses sitting below a medieval castle. It may seem quiet at first glance, but there are a number of good restaurants along the two main roads, Rua de São Sebastião and 25 de Abril. If you're living a little further out from the village, good news – there is absolutely plentiful parking around the main square. The nearest beaches are at Monte Gordo  and Santo Antonio.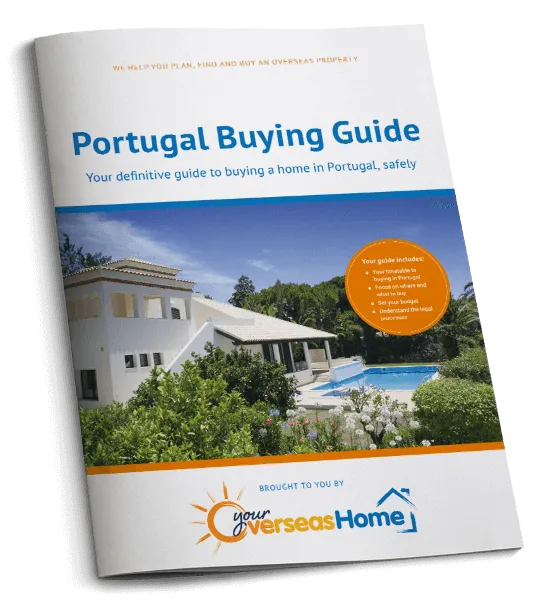 The Portugal Buying Guide is designed to support you through each stage of buying property in Portugal, providing relevant, up-to-date information and tips from Portugal property experts and expats who have been through the process themselves. It helps you to:
✔

  Ask the right questions
✔

  Avoid the legal pitfalls
Download your free guide to buying abroad