The southern half of Portugal isn't all about golf courses, tourist communities and beach resorts. Above the well-trodden Algarve is Alentejo, a region of sweeping plains intermingled with vineyards and sleepy white villages. Property Guides's Richard Way dropped by and quickly discovered why anyone in search of a tranquil rustic lifestyle, one that's rich in locally sourced food and wine, will feel immediately at home there!

Heading into the Alentejo
Head out of Lisbon and across the Setúbal Peninsula, enjoying the emptiness of the A2 motorway, and it doesn't take long for the urban landscape to fizzle out completely. In its place comes gently rolling plains, where cattle and sheep graze amongst eucalyptus trees and cork oaks – Portugal's national tree. You've entered Alentejo, Portugal's least populated and largest region, occupying almost a third of the country, and a complete contrast to metropolitan Lisbon and the touristy Algarve to the south.
Don't miss our free Emigration Guide, with all the information you need in one place about moving overseas.
My journey there took me to a wine estate called Herdade da Malhadinha Nova, located 20 minutes south of historic Beja, the main town in the lower half of Alentejo (Baixo Alentejo). The 450-hectare family-owned estate, which produces excellent red and white wines, includes a cosy boutique hotel with Spa, a cordon-bleu restaurant, its own cattle ranch, olive groves, horse-riding facilities, and a roaming herd of the region's special black pigs. Most of Alentejo's vineyards sit on slopes in the central or north-eastern districts, particularly around the regional capital Évora. However, the wines of the southerly Beja district are no less impressive.
Food (and wine) paradise
Before I'd even left the airport, I got a hint of what life in Alentejo was about. The girl on the car hire desk was from a village called Entradas near where I was staying. She waved me off with the promise that I'd love the food and wine where I was going… She wasn't wrong.
Make the most out of your trip to see properties with our guide, Your Viewing Trip. Find out what you need to consider and do to have a successful trip.
Herdade da Malhadinha is arguably a microcosm of the whole of Alentejo, at least gastronomically. The estate's own beef, produced from its pure bred Alentejana cattle, and pork, from its Alentejo black pigs, reflect the region's highly regarded approach to free range farm-to-table meat, in fact food in general. Malhadinha also harvests its own olives for oil, grows a full range of vegetables and fruits – served at breakfast and in the restaurant, keeps bees for honey and chickens for eggs… You get the picture. Practically everything served at meal times is locally produced (if not on the estate), including an impressive spread of exciting cheeses.
Venture into a restaurant in one of the nearby farming villages, such as Entradas, Aljustrel or Albernoa, and local menus are full of pork, veal and lamb dishes, and it's not uncommon to also see wild boar. Prices are equally appealing too, especially when compared to typical prices in the more touristy and expensive Algarve.
The old city of Beja
A trip to Beja offered a taste or 'urban' Alentejo. Even on a Saturday afternoon there was little traffic and no queues getting into the town. Highlights are the narrow streets of the old town and the medieval castle, with a tower that looks out over the surrounding plains.

And what of property? Browsing the windows of estate agents in Beja revealed that typical two to three-bedroom apartments in the town of Beja vary in price between €70,000-€120,000, depending on condition and location. Larger, smartly refurbed apartments can be up to €200,000. Meanwhile, a five-bedroom 'quinta', or farmhouse, in a more rural setting in Selmes, just north of Beja, was priced at €300,000 – but that includes 12,000 square metres of land with olive and fruit trees. In Aljustrel, a traditional single-storey village house with three bedrooms was on the market for €80,000!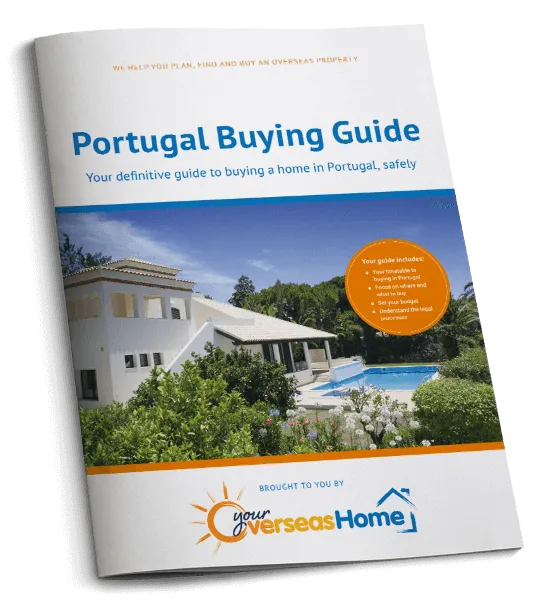 The Portugal Buying Guide is designed to support you through each stage of buying property in Portugal, providing relevant, up-to-date information and tips from Portugal property experts and expats who have been through the process themselves. It helps you to:
✔

  Ask the right questions
✔

  Avoid the legal pitfalls
Download your free guide to buying abroad