Retaining your EU rights before Brexit
UPDATE: 19

th

 March 2018. Transition deal agreed
The British and EU negotiating teams announced on 19th March 2018 that the UK's transition period with the EU post-Brexit will continue to 31st December 2020. This extends by 21 months the period during which UK citizens can move to Portugal and claim the same rights as before Brexit (see below). When you have become legally resident, which is a simple procedure (see below), you will retain your right to reside, work, study or open a business in Portugal. You will also retain your rights to subsidised healthcare and a state pension.
The deal announced by the UK's lead negotiator David Davis and the EU's Michel Barnier means you should have longer than you first thought to move to Portugal and receive the same EU rights as British expats who relocated pre-Brexit. We say "should" because as Mr Barnier said: "Nothing is agreed until everything is agreed."
The deal could still unravel, but this seems highly unlikely. You can plan your new life in Portugal with some confidence. After the official Brexit day on 29th March 2019, the UK will enter an 'implementation phase'. This will last until 31st December 2020.
The transition phase will give you extra time to sort out your affairs, apply for Portuguese residency and find somewhere to live. There is no need for the panic that the March 2019 deadline had been creating for many of our readers.
It is especially good news for British people retiring to Portugal in the next three years. If you retire in the UK you get a UK pension that you can transfer to Portugal. It should be increased each year just like in the UK, according to the "triple lock", in line with inflation, average earnings or 2.5%, whichever is greater. It also means that those with more complex and expensive health needs can move to Portugal until 31st December 2020 knowing that their right to state healthcare benefits in Portugal will continue for tier lifetime.
UPDATE: 1

st

 February 2018. Transition deal will not include right to move
The Prime Minister Theresa May has refused to allow the transition period to include the right to free movement of EU citizens to the UK. If reciprocated, it means that you have until 29th March 2019 to move to Portugal with all your EU rights intact.
If you're considering moving to Portugal in the future, you may well have concerns about how Britain leaving the EU will affect this process. A recent survey showed that around 40% of our readers are worried by Brexit.
An initial agreement was announced in December 2017; good news for both sterling in the currency markets and those who are considering moving to Portugal. The agreement spelled out the rights of anyone moving to Portugal before March 2019, saying: "There will be no change to the rights and status of UK nationals living in the EU while the UK remains in the EU."
Previous assumptions suggested that these rights would continue until December 2020 as part of the transition period, but Theresa May has now asserted: "I'm clear there is a difference between those who came prior to us leaving and those who will come when they know the UK is leaving."
This has caused immediate outrage. Guy Verhofstadt, the European parliament's Brexit coordinator, said: "Citizens' rights during the transition is not negotiable. We will not accept that there are two sets of rights for EU citizens. For the transition to work, it must mean a continuation of the existing freedom with no exceptions."
For British people wanting to move to Portugal, the message is clear – it is only by living in Portugal before 29th March 2019, when the UK leaves the European Union, that your right to live in Portugal be guaranteed.
The agreement in December essentially says the following:
• UK nationals who are lawfully residing in Portugal by 29th March 2019, will be able to continue to reside in Portugal.
• That includes children born or adopted outside Portugal after the 29th March 2019.
• Close family members (spouses, civil partners and unmarried partners, dependent children and grandchildren and dependent parents and grandparents) will be able to join you in Portugal after exit under these rules, so long as the relationship existed on 29 March 2019 and continues to exist when they join you in Portugal.
• You and your family members can leave Portugal for up to five years without losing your right to return.
• You and your family will continue to have the same access as you currently do to healthcare, pensions and other benefits.
Let Smart take the risk out of your currency transfers
Whether you are buying a property abroad, making regular payments or sending money back to the UK, you will want to protect the value of your currency transfers from fluctuating exchange rates. That's where Smart Currency Exchange can help. We minimise the risk associated with transferring money overseas by providing expert guidance every step of the way.
✔

  Safe and secure transactions
✔

  Dedicated Personal Trader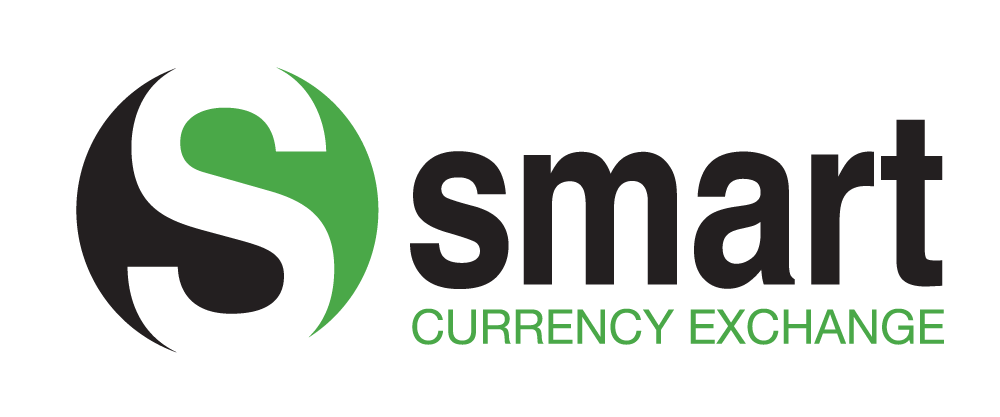 Protect your currency costs
Although this seems straightforward, the key phrase is "lawfully residing". What do you need to do to be lawfully residing?
According to rules laid out by the European Union, from a fiscal point of view you are automatically considered resident in Portugal for tax reasons if your main home is in Portugal. You would also be considered resident if you spend 183 days in Portugal in any calendar year, or if your principal occupation is in Portugal, or if Portugal is the country of your most substantial assets."
The December agreement also laid out general arrangements on the procedures for proving residency for those living in Portugal before March 2019: "EU27 Member States may require UK nationals and their family members covered by the agreement to apply to obtain a status conferring the right of residence and/or obtain a residency document. Administrative procedures for applications for status will be transparent, smooth and streamlined. Where an application is required to obtain status, UK nationals will have at least two years to submit their applications. Residence documents will be issued free of charge or for a charge not exceeding that imposed on nationals for the issuing of similar documents. Further information on these administrative procedures will be provided when available."
For more answers to your Brexit and other questions, come and visit Portugal Property Guide at Your Overseas Home. It's a new style of overseas property show, where those serious about buying can get detailed information and introductions to trusted lawyers, agents and currency providers. Click here to apply for FREE tickets. 
Currently, UK nationals are not required to have a residence permit in Portugal, but non-EU nationals are. We would recommend obtaining one upon arrival in the country, as this will ensure you have all required documentation before the changes come into place. You will receive a Portuguese Residence Card from the Portuguese Immigration Service, and must apply directly at the Delegation of the Portuguese Immigration Service in your area of residence. You will need to supply a number of documents, including an application form, a valid passport and one photocopy, two recent colour passport photos, proof of income, proof of accommodation, valid health insurance plus a fee.
Permanent residence is currently available to all EU nationals, and must be renewed every five years.
Family purchase could open the door
Once you are legally resident in Portugal, any dependent children and grandchildren are also included in this. This opens up further options for those purchasing property with family, as only one person needs to be legally resident in Portugal for the whole family to benefit. Read our brand new guide, Buying Abroad with Family to see how to organise the legal and financial aspects.
If you cannot buy before March 2019
Currently it is not entirely clear what the process will be for those UK citizens who are unable to organise their purchase before Britain leaves the EU. It is hoped that a unique system will be put into place for UK nationals, considering the proximity of the UK to the continent and the number of British citizens who move there every year. If this does not happen, the "worst-case scenario" might be that the current rules that apply to non-EU nationals, such as Americans, Australians etc. will apply to Brits. These are:
• There are several agreements with non-EU countries, such as the US and Australia, which allow their nationals to enter and stay in the country for 90 days within 180 days with no visa. Other countries may need a visa to enter Portugal
• If non-EU nationals wish to stay in Portugal longer than this 90-day period, they must apply for a long-term visa or Portuguese residency visa before arrival. The visa you require will depend on the purpose of your visit to Portugal and how long you intend to stay.
• There are no further restrictions on non-EU citizens purchasing property compared to EU citizens purchasing property. If you spend over €500,000 on your property you may well be entitled to a 'golden visa' which offers five years residency in Portugal and a permanent home there after that.
• A non-EU national must apply for a Portuguese work visa if they wish to work in the country, as well as a residence permit. You will need to prove your job offer to obtain these.
• You can apply for Portuguese citizenship once you have lived in the country for six years, which allows you to stay in Portugal indefinitely.
• If you are moving to Portugal to retire, you will need to be able to prove that you are able to support yourself fully.