At the time of writing, there are reports that Portugal will be taken off of UK's 'green' list and moved to the 'amber' list. This means that travelling there is no longer advised and you will need to quarantine on return.
Be ready for when travel restarts. Make the most out of your trip to see properties with our guide, Your Viewing Trip. Find out what you need to consider and do to have a successful trip.
Health and infection rate in Portugal
After suffering a third wave of infections just after Christmas, largely driven by a new and highly infectious variant, the current rate of new Covid infections in Portugal has fallen to 37 new cases in the past week per 100,000. This is slightly higher than the UK (on 26) but substantially lower than most other European countries, such as Spain (63), France (83) and Italy (35.5).
Portugal's vaccination rollout has not been as fast as the UK's, however, they are making steady progress with nearly 20% of the population fully vaccinated.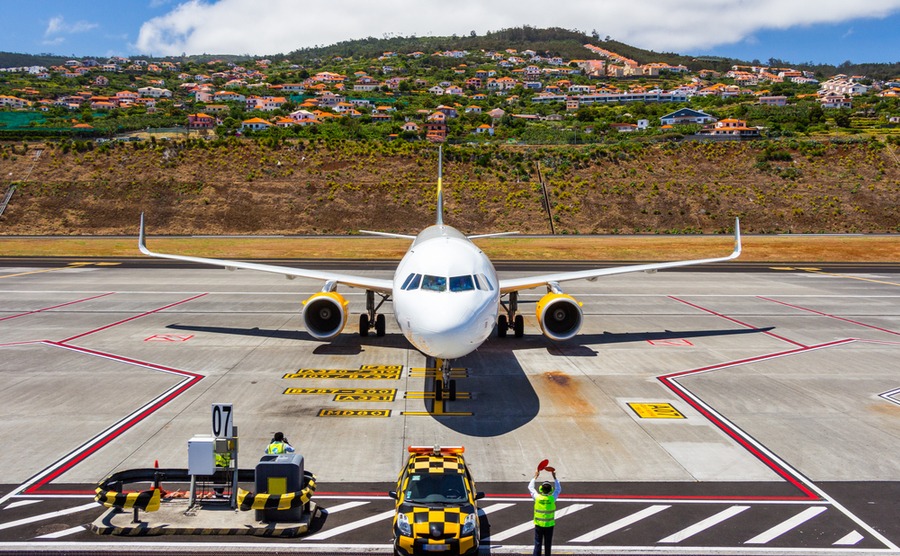 Domestic restrictions
In all areas of Portugal, social distancing must be maintained and face masks worn in all enclosed spaces.
Mainland Portugal
Most of mainland Portugal has now entered the fourth and final stage in the government's four-stage plan for easing lockdown restrictions. Four municipalities, however, will not move into the final stage due to higher COVID infection rates. These include Arganil, Odemira, Golega, and Montalegre.
In the fourth stage of the plan, which most municipalities have now advanced to, restaurants and cafes can operate with groups of six people inside and up to 10 outside, all sports are allowed and all shops can open.
Want a holiday home but worried about the cost? Why not pool finances and buy with family? Explore our guide, Buying Abroad with Family.
Madeira and Porto Santo
There is still a stay at home order on weekdays from 11pm to 5am. Shops must close at 10pm with the exception of pharmacies, health centres and petrol stations. Restaurants can offer takeaway and delivery until 10pm.
The Azores
The Azores has 5 risk levels, each with their own restrictions.
On arrival in Portugal
Assuming entry requirements are similar to those currently in place, on arrival in Portugal including Madeira, Porto Santo and the Azores, it is likely Brits will have to show proof of a negative PCR test taken in the previous 72 hours.
Choosing the right mortgage is vital to the success of your property purchase. Get in touch today with our trusted partners – they have over 20 years' experience helping people like you to get the best mortgage possible.
Airlines are likely to deny boarding if you cannot provide this at check-in. You should check with your airline in advance of travelling.
You may also have to have a health screening when you arrive in Portugal, including a temperature check.
If you are a Portuguese resident and travel without a test certificate, you will be tested by the Portuguese National Health Service at the airport. You will need to pay for this test yourself and will be required to isolate until the test results are confirmed.
On the plane, you need to fill in a passenger locator form in case other people on the flights are taken ill, in which case you will be contacted.
Download our Emigration Guide, with all the information you need in one place about moving overseas.
Property buying in Portugal
While it is difficult to start planning viewing homes just yet physically, you can view online and even make an offer, subject to confirmation via a physical viewing when flights restart. The legal processes are continuing much as usual too, with the use of online legal processes where necessary.
Back in April, the UK announced that those travelling abroad to buy property are exempt from the current overseas travel ban. Moreover, there is also the "reasonable excuse" of preparing an overseas property you already own for rental.
Read our latest update on the Portuguese property market here.