At the time of writing, mainland Portugal (including the Azores) is on the UK's amber list and Madeira is on the green watch list. This means that travelling to mainland Portugal, while not officially advised purely for holidays, is perfectly possible for the purposes of viewing, buying and visiting properties. Portugal has also recently relaxed many of its restrictions, however, there are still vaccine and testing requirements for travel, both arrival in Portugal and on return to the UK. Here's what you need to know.
Health and infection rate in Portugal
Covid infections in Portugal are falling again. There are currently roughly 2,300 new cases daily and around 15 deaths per day. This is significantly lower than the UK and other European countries, such as Spain and France.
Portugal's vaccination rollout has almost caught up with the UK's, with around 70% having had a single dose and almost 60% fully vaccinated.
Portugal has recently announced that it has approved jabs for children aged between 12 and 15 years.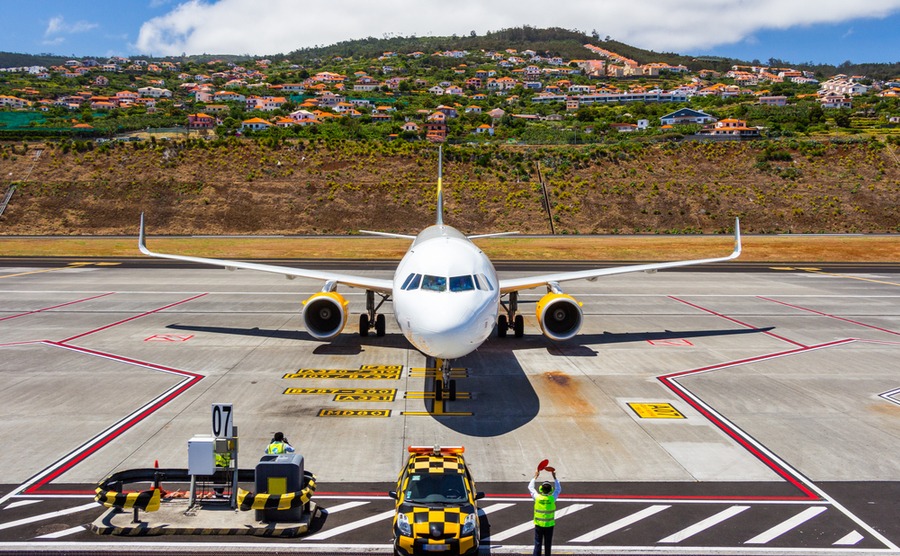 Rules within Portugal
Portugal has recently relaxed many of its restrictions as Covid-19 cases fall and the vaccine rollout accelerates.
Cafes and restaurants can remain open until 2am, with a maximum of six people per group inside and ten per group outside. Shops are also open and have no restrictions, as are golf courses. Cultural facilities are open with 66% of the capacity.
Social distancing is encouraged throughout the country and masks must be worn indoors. Further details of the current restrictions can be found here. 
On arrival in Portugal
Portugal has no quarantine rules for those who are fully vaccinated. You must have had your second dose at least a fortnight before arrival in Portugal.
Under 18s are exempt from this rule. Children aged 12 and over will, however, have to show a negative test. This can be either a RT-PCR test taken 72 hours before departure or a lateral flow test taken 48 hours before departure.
You will also need to complete an online passenger locator card before you arrive in Portugal.
There are different entry requirements for the Portuguese islands, including showing a negative test on arrival, so do check each island's rules.
Returning to the UK
As mainland Portugal is currently on the UK's amber list, you must follow these steps when returning to England.
While you are still in Portugal:
take a COVID-19 test no more than 72 hours before you return to England
book two other COVID-19 tests for when you are back in England – one on day 2 and one on day 8
fill in a passenger locator form
When you get back to England:
take your day 2 tests (children under 4 are exempt from these tests)
Property buying in Portugal
It is perfectly possible to view homes in person, and complete all the usual legal and bureaucratic processes. Although you can do that in person, you can also do it virtually and by power of attorney if you prefer.
Make the most out of your trip to see properties with our guide, Your Viewing Trip. Find out what you need to consider and do to have a successful trip.