Your estate agent is one of the three experts who are crucial to a successful overseas purchase. If you're enquiring on a property online from overseas, their expertise and knowledge is vital. At the very least, make sure you ask them these ten questions to gather as much information about the home and area as you can.
Can you do virtual viewings?
It's so simple for agents to do virtual viewings these days as a video call through their phone, although you will also find more sophisticated walk-throughs you can click through yourself, a bit like on Google Streetview, especially for properties in the higher price bracket. Even if it's not advertised, it's worth asking – the owner is likely to agree if the agents asks them as, after all, they want to sell their home! This was how our reader Sally found her home in Liguria, after a two detailed virtual viewings, including looking in all the cupboards and drawers and checking every fixture!
Even if you only want to do online for you initial viewing, it's still a great way to save yourself the cost of going out to the country and helps you to have a better idea of whether the property is the right one for you.
Does the property have clean title and necessary building licences?
Your estate agent should be able to indicate whether a property has any encumbrances on it, such as mortgages or unpaid taxes, as well as any restrictions or third-party covenants. In property terms, being free of these charges means it has clean title (sometimes called 'clear title').
By the same token, check that the property is owned outright by the vendor and doesn't have more than one legal owner – it's not unknown for older properties to be jointly owned by multiple family members, all of whom must approve its sale. And does the agent know of any While your independent lawyer will check these things as part of their due diligence, highlighting them early on could save you time.
This is especially important in areas classed as rural or agricultural, where development is controlled and most properties for sale are older rustic ones, such as farmhouses or barns. Also get your agent to confirm the status of any evident extensions or alterations, as well as converted outbuildings and swimming pools – they will all need planning approval. Again, your lawyer will check these things and you should receive electronic or physical copies as proof.
Do you have additional photos and plans?
Sometimes, you might find the agents only have a photograph of some of the bedrooms, or they might not have put up photos of storage rooms or the like. It's always worth asking for more detail – if they don't have it to hand and they know you're a serious buyer, they will likely try and go and get the information you want. For properties with land, or even just ones where the floorplan isn't so detailed, it's always worth asking for a full copy of the plan to understand better what you're buying. If they can give you information about any rights of way or covenants before your lawyer or notary does any searches, so much the better.
How much of the process can be done remotely?
You'd be surprised at how much you can electronically or by distance nowadays. In most countries, you'll be able to sign and scan documents or grant power of attorney to your solicitor to have them do the acts in person. Many notaries have started to work digitally and, as they often keep the records in their own offices for a number of years before transferring to an archive, can still easily begin searches.
Why hasn't it already sold!?
Often, you can tell from online portals how long a property has been on the market. If you can't, do make sure to ask for this information and find out whether it has already been discounted. Get the agent's opinion as to why it hasn't sold yet. It might be that it is slightly over-priced, leaving room for you to make a cheeky offer. If a property has been on the market for an unusually long time or seems mysteriously cheap, ask your agent why and whether any previous offers might have fallen through. There will always be a reason, one that could sway your decision to purchase.
Buying a home means bargaining over one of the most expensive things you ever buy! It can pay to learn a few simple negotiating tips. 

Download our guide, How to Negotiate Abroad

. It's written by a licensed estate agent and is packed with insider tips.
What is included in the sale and do all appliances work?
Ask the agent to clarify exactly what is included in the sale before you make an offer. On the one hand, it is not uncommon for vendors to request an additional payment for furniture, furnishings, appliances, garden furniture and swimming pool paraphernalia, on top of an agreed purchase price and often late in the purchase process. On the other hand, you might find there are some items that aren't on the pictures, so it's good to be clear what the property comes with from the outset. After all, it's better to get these things included in the purchase price than have to negotiate separately with the vendor later on.
Ascertain, too, what or what isn't in safe working order. This includes things such as air conditioning systems, heating systems, kitchen appliances (if being left), hot water boilers, electric showers, electric shutters, gates and garage doors, swimming pool pumps and filter systems. Having to replace or repair any of these things could land you with an unwelcome bill after completion.
What do you know about the neighbours?
Your agent should share any information they have about the local residents and neighbours and whether they know of any disputes or ongoing issues concerning them. This is especially important if a property has shared access and parking, or any communal areas/facilities, such as a pool. Try and avoid properties where there is clear evidence of neighbouring residents having no respect for each other or the local community. Casting your own eye around during a viewing and speaking to a few local people should give you an idea of how the land lies.
A haven of tranquillity during the day could be subject to unexpectedly high levels of noise during the evening,
Love a holiday home abroad but worried by the cost, workload and whether you would use it enough? Find out how joint ownership works in our free guide,

Buying Abroad with Family

.
How easy are rentals?
If letting your property to holidaymakers is a top priority for you, you need to check two things. Firstly, how lettable is the property and what sort of realistic occupancy levels and annual income could you expect. It could be that another community or complex will generate better rental income, in which case you're looking in the wrong area. Secondly, what are the rules around rental licences and are there any restrictions on that particular property regarding rentals. In some communities and resorts, short-term lets are not allowed.
Is the area year-round or more of a seasonal community?
The typical wish-list for a lettable holiday home tends to be different to the wish-list for a permanent home or even second home used for half the year. Areas and communities within a town or resort are usually suited towards either holiday homeowners or residential living, although there will always be some that have a foot in both camps. Most resorts are seasonal, some more than others. This means communities popular with holiday homeowners will be quiet and largely empty out of season, making them less attractive to anyone looking for year-round life. You agent should guide you on the seasonality of any property you view.
If you would love to buy in the sun but don't have quite enough money, check out some innovative financing options, including equity release and mortgages, in

Spain

,

France

,

Portugal,

Italy,

USA, Canada and other countries, in our new guides, How to Pay for a Property Abroad. 
Are there any planned developments nearby and how is the noise level?
We've all heard nightmare stories of property-owners losing their dreamy sea views when a new apartment block suddenly springs up in front of them. And it's not just about the views. Besides the inconvenience of being near a building site during the construction stage, a new development makes an area busier on all levels, which is something you may or may not want.
Any savvy agent in touch with the local market will know about any potential new developments, and how they might affect a property – so get the low-down from them. Again, your agent should flag up anything in the pipeline, but getting a heads-up is always useful.
It's surprisingly easy to get a feel of an area online, by using Google streetview and looking up local forums and blogs. However, one thing that is much harder to ascertain is the noise level. Somewhere that's seems a haven of tranquillity during the day could be subject to unexpectedly high levels of noise during the evening, especially if it's near a night-club or bars, a campsite that has evening entertainment or an area where youngsters like to congregate! Similarly, traffic levels can rise at certain points of the day.
You may not realise that a property is on a rat-run if you see a video of it taken at lunchtime or the sleepiness of mid-afternoon, so ask your agent about these things.
Save money when buying overseas
Get the best foreign exchange rates with Smart Currency Exchange. You can save up to 4% compared to your bank!
Whether you are buying a property abroad, making regular payments, sending money overseas or back in to the UK, you want the most cost-effective, safe and easy way to transfer your money.
That's where Smart Currency Exchange can help. As the one of the UK's fastest-growing currency exchange specialists, we save our clients thousands of pounds every day by offering the best currency exchange rates, along with your own dedicated personal trader.
✔

  Bank beating exchange rates
✔

  Safe and secure transactions
✔

  Dedicated Personal Trader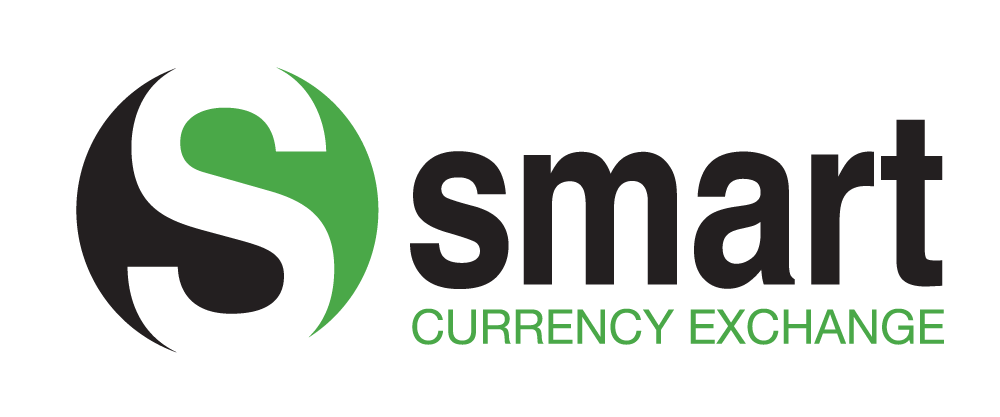 Request a free quote from Smart Currency Exchange