Your need-to-knows about moving to Ireland
Ireland might be our closest neighbour, but not everything works in quite the same way. We look at the main differences to be aware of in healthcare, education and transport for anyone moving from the UK.
When buying property in another country you should consider how to access all the essential services there. Here is a brief run-down of everything you need to consider.
Healthcare
Irish healthcare is of a very high standard. You'll find modern facilities, well qualified doctors, and access to first-class treatment. However, the public system in Ireland suffers from the same problems, delays, and long waiting times as the NHS. In addition, some treatment isn't completely free of charge and requires a small subsidy.
Many expats making the move opt to take out private medical insurance to cover any treatment.
All you will need to secure access to the public system is a resident visa. However, many expats making the move opt to take out private medical insurance to cover any treatment.
Remember, if you require a certain type of treatment or medication, or need to be close to medical facilities, factor this in when choosing where to live. If you're just spending holidays or weekends in your property, ensure you have enough medication to cover your stay.
In the case of emergency, you should call 999 or 112.
Education
If you're moving to Ireland with children, you will need to determine where to send them to school. Try to plan your relocation around the start dates of the new school year. It's important to try and minimise disruption, and to involve your children when choosing which school they will attend. This can play a key role in lowering their anxiety over the move. Fortunately, a lot of schools now have great websites that will provide a glimpse into what the school looks like.
Transport and travel
You'll be pleased to hear that Ireland has a fantastic network of roads, buses, and trains connecting all major towns and cities – plus, they also drive on the left! If you're living in Dublin, Cork, or Galway, the public transport network is so extensive that you will have little need for a car, unless you plan on spending your weekends exploring more remote locations. You will be able to drive with a valid foreign driving license for up to a year, after which you will need to apply for an Irish driving license. There is a reciprocal agreement in place between the UK and Ireland, which means that you can obtain this license without having to retake your test.
Although overall service is great – you should expect buses to be less frequent in remote areas, on Sundays, or during winter. Should you be living in a remote location, it makes sense to have your own vehicle.
Aer Lingus and Ryanair are two budget airlines that offer flights between Irish cities and the UK.
Hiring a removals company takes the hassle out of the move as they will pack and unpack everything for you.
Removals
The minute you decide to relocate to Ireland, you will need to work out the best way of transporting your belongings to your new home. Hiring a removals company takes the hassle out of the move as they will pack and unpack everything for you, but will cost you a little more than hiring a 'man with a van', or opting to drive the van yourself. Which option you choose will depend upon how much stuff you have to move, and where in Ireland you're relocating to.
Should you decided to go for a removals company, you will need to select one that is a member of the British Association of Removers (BAR) or the International Association of Movers (IAM). Be sure to check what insurance they offer, especially if your items will be left in storage for a long time, or if they will be transported by sea. We recommend contacting at least three options around six months prior to the move. Not only do they get booked up incredibly fast, but they will need to come and take a look at what you're transporting in order to provide you with a quote.
You can read more about Irish healthcare, education, transport and travel, and transporting your belongings by reading our Ireland Buying Guide. Download your free copy here today.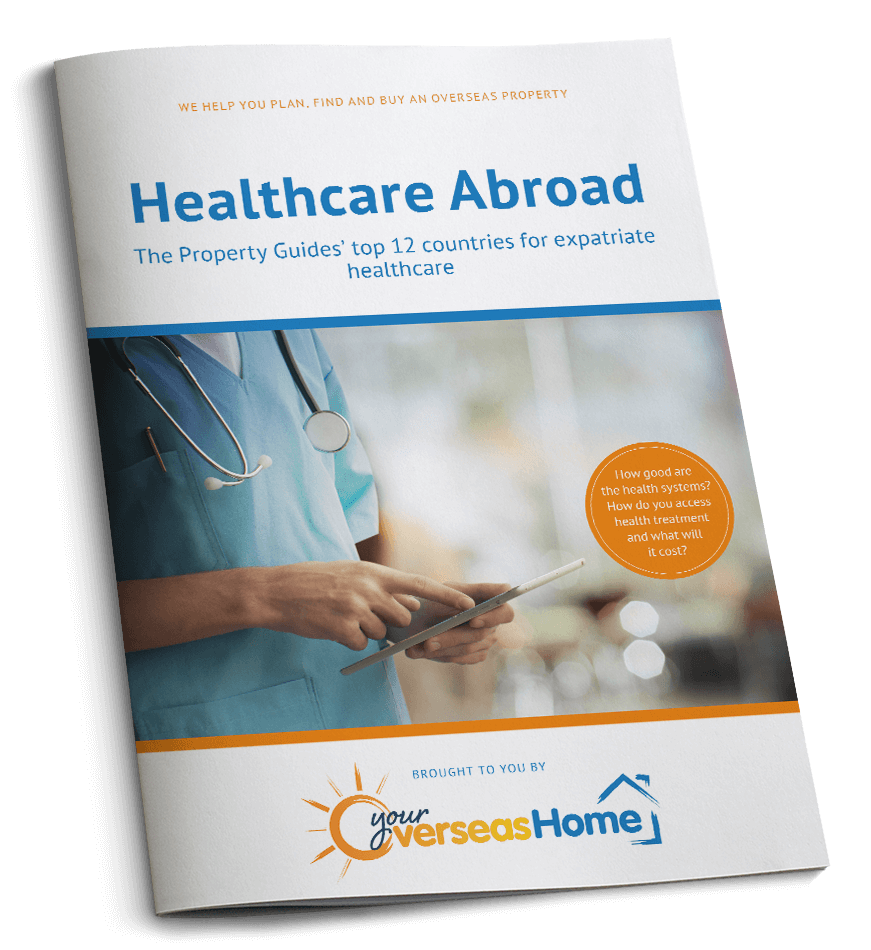 The Healthcare guide will provide information on
• How to get healthcare
• Private medical insurance
• Planning ahead
• How overseas services compare with the NHS
• What could happen after Brexit
Download your free Healthcare guide