Have you always dreamed of moving to the Emerald Isle? Well, buying property in Ireland doesn't just have to a life-long ambition, and, with the right planning and know how, you can successfully complete the purchase of a house. We've put together this guide to help you navigate the process.
At Ireland Property Guides, we've provided guidance for many people buying a house in Ireland for more than a decade. With our advice, and help from our trusted partners, you can avoid the pitfalls of the property market and pick up the keys to your home without a hitch.
The best place to start your Irish property journey is to think about the reasons why you should buy a house in Ireland, then you can start to think about moving forward via our carefully constructed step-by-step buying process. You can also download a PDF version of our Ireland Property Guides booklet to print or read offline.
Should you need advice or need to ask a question, you can contact our Ireland property experts on 020 7898 0549 (Monday–Friday, 8.30am–6pm) or email the team at [email protected].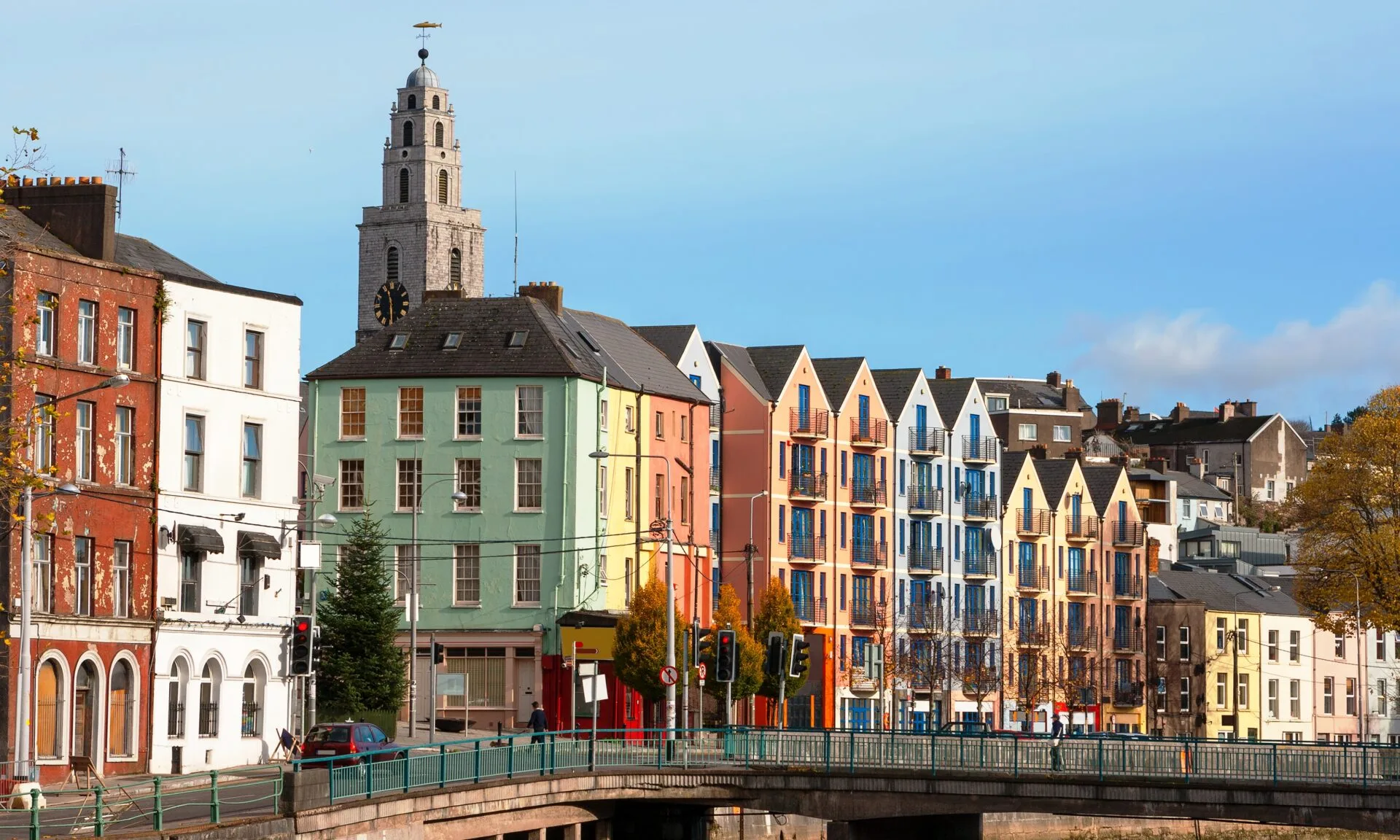 Should you buy property in Ireland?
Whether you want to relocate permanently or spend your holidays across the Irish Sea, we believe that buying a property in Ireland is a great idea. There are plenty of practicalities to moving, like a shared tongue (though it might sound more lyrical in an Irish accent) and short travel time, but there is also a beautiful countryside to explore and rich culture to experience.
Still not entirely convinced? Take a look at some of our top reasons why you should buy property in Ireland and you might change your mind.
Lots of job opportunities
If you're looking for a change of career or a new challenge, Ireland's employment market is experiencing exciting growth. Several international corporations have set up headquarters in Ireland. Its proximity to the UK, English-speaking people and low corporation tax have all contributed to its success. The majority of companies fall under tech, finance and pharmaceuticals. If you have the right skills, finding employment won't be difficult. Ireland could be your next exciting career move!
The great outdoors
Ireland has 67 people per km² compared to England with 420 per km²! Having six times fewer people means more than just room to breathe. It allows you some space to call your own, a large garden, less pollution, an empty beach, and somewhere to park! The country's temperate climate is also perfect for year-round hiking. With landscapes this awe-inspiring, you won't be able to help yourself lacing up those boots and getting out into the fresh air.
What Ireland lacks in size it more than makes up for in beauty. Its stunning scenery is sure to reinvigorate your love of getting out and about. The country's size and excellent road network mean you can head almost anywhere for a weekend, or even for a day trip. There are National Parks, world-famous hiking trails like the Wicklow Way, The Kerry Way and The Wild Atlantic Way (among hundreds of others). No matter what city or town, there will be a number of hiking trails to explore without having to venture too far.
Plenty of events to attend
The Irish love a get together over great food, booze and live music, and this means the country's events calendar is chock-a-block with fun events to attend all year round. You can enjoy food, music, literary and arts festivals every month and in all corners of the country.
Attending these events is an excellent way to discover new towns and villages, to sample the best of Irish culture, and to make a few friends along the way. There are multiple food festivals every month. Highlights include the Connemara Mussel Festival, Bloom in the Park, Dalkey Lobster Festival and Galway International Oyster and Seafood Festival.
Music festivals happen with similar regularity and cater to all tastes — folk, jazz, rock, electronica, you name it. Popular choices for music lovers include the Cork Jazz Festival, the Electric Picnic, or the Fleadh Cheoil, which is the world's largest annual celebration of Irish music and happens in a different location each year. If literary festivals are more your cup of tea you can check out Cork Spring Poetry Festival, Limerick Literary Festival or Mountains to Sea — all of which attract great names. Comedy lovers will love the Cat Laughs Comedy Festival in Kilkenny City.
A booming economy
Ireland's economy just keeps going from strength-to-strength — GDP growth was 8.3% in 2018. This was the fastest GDP growth in all of Europe and fourth in the world. Growing employment and wages, teamed with (relatively minor) tax cuts and a weak consumer price index inflation, are boosting income and driving the country's domestic economy. All good news for those wanting a slice of the action buying an Irish property.
Bargain property prices
If you're on a budget and don't need to be in a particular location for work, there are some serious property bargains to be found in Ireland. Property is low priced, but rents are relatively high. This means buy-to-let investors have been finding the highest rental yields in Europe in recent years. They're significantly better than the UK.
The cheapest properties can be found in County Roscommon, where the average property price tag is €102,000 (£91,086), and in County Longford where the average property will set you back €117,000 (£104,481). Sligo, Roscommon and Mayo are also affordable options, and, if it's land you're after you can find property with ample space.
Excellent golfing opportunities
The golf is so fantastic in Ireland that fanatics from around the world congregate here to play its famous fairways. Over €540 million is spent annually on the sport and around 385,000 adults play golf at least once a year. Walk in the footsteps of Rory McIllroy, Graeme McDowell and Paul McGinley at some of the world's best golf courses and pray some of their talent rubs off on you.
Golf lovers are completely spoilt for choice, with brilliantly designed and maintained courses in every county. In Dublin, you have Stackstown, The Grange and The Royal Dublin Golf Club. There's the European Club in County Wicklow and Portmarnock, which has hosted dozens of Irish Opens. The countryside also provides the perfect backdrop to an 18-hole round — and you just know the 19th hole is guaranteed to be a raucous affair!
Delicious food
Ireland is green, surrounded by ocean and there's plenty of rain — a combination that ensures the country's fare is some of the best in the world. No surprise that Irish dairy and meat produce is world renowned, and the number of fishing villages lining Ireland's coastline means that if you're in the market for a fish supper you're guaranteed a fresh, reasonably priced catch of the day. There are plenty of traditional Irish dishes to try: Irish stew, colcannon, boxty, coddle and bacon and cabbage are some of the most loved. For fine dining, Ireland has dozens of Michelin-starred eateries.
Easy to reach
No matter the time of year, you'll be able to be back in the UK in around an hour without breaking the bank. Ireland has five international airports servicing cities across England, Scotland, and Ireland. If you book in advance, flights will cost you less than you'd pay for dinner. This means friends and family have no excuse not to come and visit you. Or, you can drive onto the ferry.
Unsure if Brexit has affected any plans you had to move to Ireland? The check out our advice on Ireland and Brexit to find out if its still a dream you can carry on with.
And, if these reasons to move to Ireland still don't have you convinced, then you could benefit by researching other countries for your relocation. We have guides to Portugal, France, Spain, Italy, the USA, and more, so be sure to take a look.
How to buy property in Ireland: Your six-month plan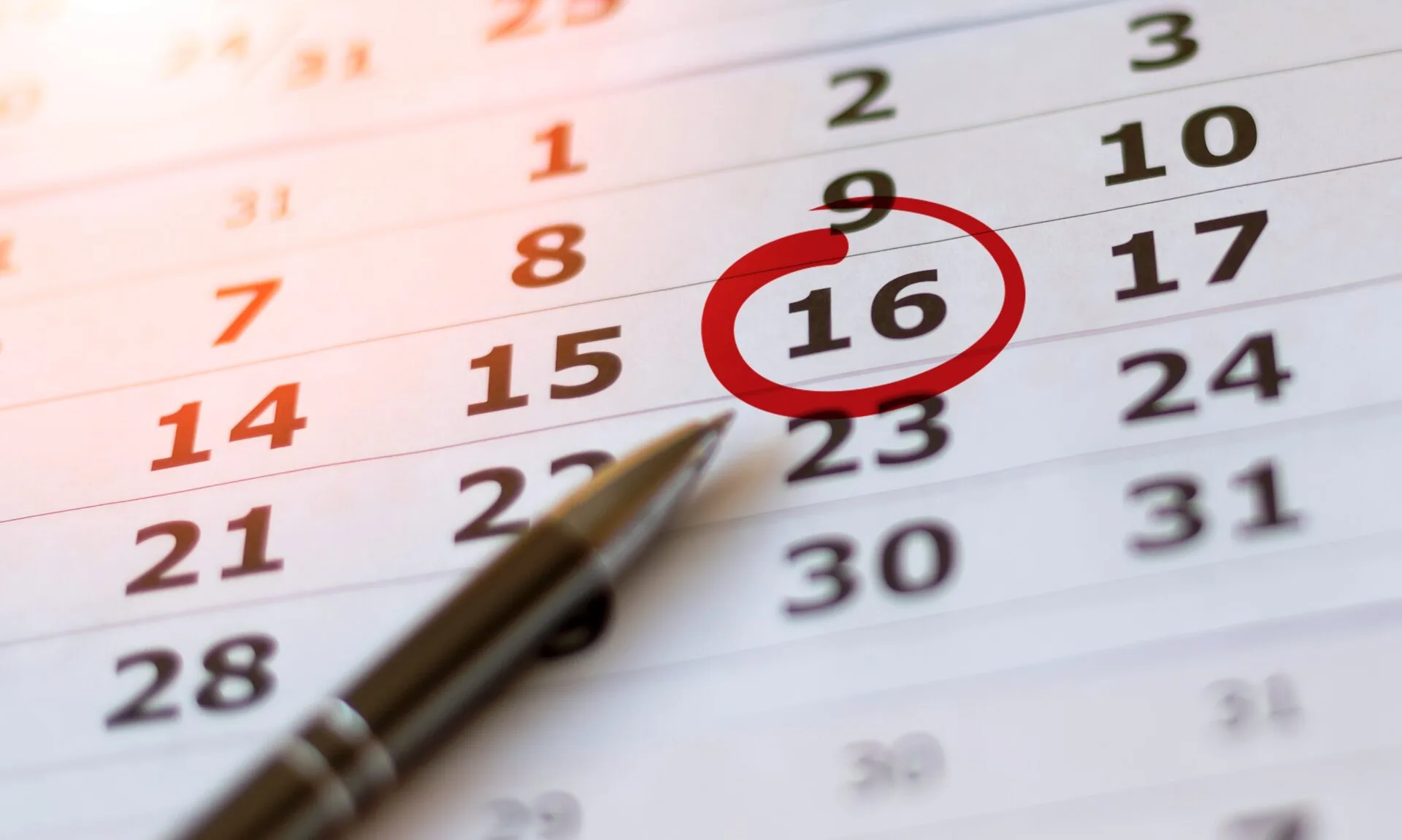 Setting up your timescale for buying a home in Ireland is a key part of the purchase process. But how do you draw it up, and what are the key milestones?
Well, our experience tells us that you should first set your end-date and then work backwards six months. These are the key points you'll need to include. Use them as you actually go through the process to tick off — that way, you know you haven't missed anything.
With six months to go…
Narrow your search by thinking about why you want to move, where you'd like to live, and what type of property would suit, as well as reading the latest Ireland property news.
Begin hiring your property purchasing professionals who will help you through the process, including an estate agent, solicitor, currency specialist, and a financial adviser.
Calculate a budget for your move. If required, make sure to speak to a mortgage advisor so you can get pre-approval.
With five months to go…
With five months left for buying a home in Ireland, begin your detail property search and keep in contact with your estate agent.
Speak with your solicitor about the best way to structure your purchase.
With four months to go…
Start to narrow down your property shortlist and begin arranging viewing trips with your estate agents. These will normally be a few days driving around the properties you like.
Get in touch again with your solicitor and currency specialist to confirm everything is in place. At this point, you want to be able to move fast and secure your dream home if you find somewhere you love on your trip
With three months to go…
Begin reading up on any legal or financial matters, like tax or inheritance issues, you will need to resolve as part of your move, speaking to any necessary specialists.
Research property prices in your area, so you can negotiate well, and continue making extra viewing trips, if needed.
Once you've found your ideal property, put in an offer and be ready to negotiate.
Make arrangements for payment and transfer of money for the property. You can use a forward contract via your currency specialist to fix the exchange rate for 12 months. This will protect you from fluctuations in the currency market.
Start enquiries into booking a property survey through local firms.
With two months to go…
Once your offer is accepted, sign your contract for sale, which binds both parties to completion.
Sign the deposit contract and pay the deposit.
Make sure you have essentials to settle into life in Ireland, such as ensuring that any utilities are connected in the property.
Make your final payment and sign the sale contract.
Receive your keys and move in.
What should you consider before buying property in Ireland?
It can be tempting, in the excitement, to immediately start viewing homes you initially like the look of. A lot of people do this, but it makes the search a lot longer. Why? They find that each home they view is not their ideal and they end up refining their criteria that bit more, so the goalposts are always on the move.
That's why, before you buy a home in Ireland, you need to come up with a specification for what exactly you want in your property so you can narrow the search and judge each option objectively. And, you can do this by asking yourself these five questions.
Things to consider
What is behind your dream to buy a home in Ireland?
Set out in words what you're looking for and you'll have greater clarity. This will give you more direction in your search. Take the time to sit down and write out what the reasons behind your move are. This could range from wanting a larger home that you couldn't afford in the UK, to having a new adventure now that the kids have left. You might find that your pension goes further in Ireland, or you just don't want to regret never having moved.
How are you going to use your property?
Decide what you want out of your home and you'll know what to look for. Do you want it for long weekends? You'll probably want to be close to an airport. Will it be a permanent home? You won't need to worry about buying somewhere with rental potential. Be honest. If you like the idea of nipping down on weekends, but it's unlikely to happen, you could save money by buying further away from transport.
What's the maximum amount you can afford?
Make sure that you know approximately what your budget is right from the start, as, not only will this allow your estate agent to suggest affordable properties, but it will help you plan financially as you edge closer to moving day. Make sure that you include an extra 10% for buying costs.
Remember that if you buy a home in Ireland, you'll be buying in euros. You won't get the interbank rate — the exchange rate you see on the news. It's not available to the general public, so you'll get a few percent points different. Speaking to a currency specialist is your best option for getting as much value from the transaction as possible.
What are the 'musts' for your home?
When you start looking to buy a home in Ireland, you'll need to decide what the property should have. What does your dream house look like? Would you like a large outdoor space or a swimming pool? Do you need to be by the sea, in the countryside, or in a city centre? Is it essential to be able to walk to the local pub or café? What would make it absolutely perfect for you?
What are the biggest 'must nots' for your home?
Decide also what you really don't want — this will help estate agents avoid showing unsuitable homes. Would you find a period cottage a bit too draughty for the Irish climate? If you buy somewhere with land, or spare rooms, would you worry about being saddled with maintenance and cooking? Now's the time to say it loud and clear!
The best places to live in Ireland: Where will you buy?
Ireland may be smaller than the UK, but it still has plenty of variety to offer. And, it's much less densely populated and homes are extremely affordable, which means more space to call your own, with a decent garden, and maybe an empty beach nearby!
But with so many great-value properties around the country, where are the top places to look for a home? In this section, we'll take a tour of the capital, Dublin, some of the counties of Ireland, and some of the best places to live to meet your particular needs.
City guide
County guides
Round-up guides
Dublin
If you thrive on city living but are done with long commutes and crowds, Dublin could be the perfect location for you. The Irish capital is one of Europe's smallest and friendliest capitals.
You can walk anywhere in the centre in half an hour, WIFI is free on all the buses, and you are in easy reach of the seaside and the mountains. Plus, given Ireland isn't enormous – no part of the country is off-limits for all those weekends away you'll be enjoying. You can hop on a train to Cork or Galway and be there in under three hours.
Furthermore, Dublin is a centre of Irish culture and tradition, and, due to its flat rate corporation tax of 12.5%, some of the world's biggest companies have settled in the city, including Microsoft, HP, Lufthansa, Twitter and Google, ensuring exciting employment opportunities galore.
Why Dublin?
Dublin offers all the excitement and buzz of a capital city, but on a more human scale than many of its larger counterparts. The city centre itself is very compact, plus there's a distinct lack of those high-rise buildings you find in other cities, which can really make you feel hemmed in.
Additionally, Dublin is a very green city. Phoenix Park is great for hiking, cycling and running, just ensure you give the herds of wild deer a wide berth. The Wicklow Mountains are within easy reach, and, of course, being next to the sea means plenty of coastal walks, such as at Howth.
There's many reasons why tourists can't get enough of Dublin! The city boasts everything you need — great food, world-famous stouts, whiskey, live comedy, and of course, raucous pubs with the sounds of live music every day of the week. The Irish don't bang on about craic for nothing — and Dublin has more than its fair share!
The Brit connection
Currently close to 300,000 Brits are living in Ireland, many of whom have chosen the nation's capital. There are more Brits living in Ireland than there are living anywhere else in the EU, bar Spain. Finding fellow Brits to share a pint or a coffee with won't be tricky — if you don't meet a couple at work, you'll certainly meet them at your local pub. There are a range of excellent social groups for Brits in Dublin — check social media or meet-up sites for a start.
Who does Dublin appeal to?
Retirees and holiday homes buyers seeking a slower pace of life, but still within an exciting city, are setting their sights on Dublin — particularly its seaside suburbs. Brits who move permanently to Ireland are still entitled to a full UK state pension, which increases in value each year in line with the UK consumer price index, average earnings, or a rate of 2.5% — whichever is highest. It's easy to get to and from the UK cheaply, so you can visit loved ones whenever the mood takes you.
Young, skilled professionals are also being enticed to Dublin in their droves. Not only are the job opportunities plentiful, but the cost of living remains cheaper than London. Low corporate tax rates have attracted the world's biggest corporations to the city. Over the last couple of decades, Ireland has received over $277 billion in US direct foreign investment. Major firms include Facebook, Paypal and there's now even a 'Google Quarter' in south-central Dublin. Additionally, all of these young professionals will need a place to live — making Dublin an excellent choice for buy-to-let investors!
Dublin's property market
With a shortage of homes available to rent across Ireland, it works out way more beneficial to buy a property either with cash (if that's an option) or with a mortgage. A good example of this is in Dublin 8 where a three-bedroom house would require mortgage payments of €1,598 per month, but rental costs would amount to €2,218 per month. Mortgage rates in Ireland are slightly higher than the UK.
The average price per square metre for an apartment in Dublin city centre is currently €5,656, and outside the city centre is €4,309. This remains significantly less than in London, where you're looking at £12,903 per square metre in the city, and £7,378 per square metre further out. The priciest area of the city (and the whole country) is South County Dublin where the average property price is now €609,000. South Dublin City is hot on its heels with an average price of €422,000 and North Dublin City is a close third at €350,000.
For the best buy-to-let rental yields for one-bed apartments in Dublin, look to Dublin 17 (12.8%), Dublin 10 (12.2%) and Dublin 22 (11.9%). For two beds, Dublin 10 (10%) and 17 (10.4%). For something more central, expect yields of between 3-8%. As a general rule, it seems that the larger the property, the lower the yield.
If your plan is to invest in buy-to-let property in Dublin, always check that the property you're considering buying isn't located in an area where rent is controlled. Originally rolled out for Dublin and Cork, the system means rent can only be raised by a maximum of 4% a year in those areas, at the time of its next review.
Dublin's best areas
Dublin is divided into 24 postal districts, which are all numbered. Odd numbers are located to the north of the River Liffey, while even numbers are located to the south. Historically, the north of the city was more popular with working classes, and the south had more of a middle- and upper-class population. Nowadays this divide is far less distinct, and some of Dublin's most beautiful and sought-after neighbourhoods are located north of the river, including Smithfield and Howth.
Dublin 1
Right in the middle of the action but tends to be quite noisy. It's possible to find affordable properties, but the houses are older.
Dublin 2
This is one of the city's most expensive districts and is home to the most regal homes. If you're in the market for something to impress, begin your search here.
Dublin 4
Check out District 4 favourites Ballsbridge, Donnybrook and Sandymount for convenience, large family homes and good restaurants. All of these neighbourhoods are safe, affluent and well-connected to downtown Dublin by bus.
Ballsbridge is a great option for those who want large properties with gardens, privacy and sufficient parking, without having to be a million miles from town. If you've moved for work and are receiving a housing subsidy, this is an excellent option to suggest. Donnybrook is another good option of a similar ilk.
Dublin 6
This district wins the Dublin popularity contest, particularly areas like Rathgar, Rathmines and Ranelagh. Located just outside the city centre, only a few stops on the LUAS, these neighbourhoods are known for their culinary delights, shopping options, and for their nightlife scene, which is a welcome break from the madness of Temple Bar.
Ranelagh is an upmarket suburb full of peaceful residential areas and lovely parks. It's a popular spot with executive families who enjoy a nice place to grab a bite to eat, just a short 10-minute bus ride from downtown.
Rathmines has benefitted from a resurgence as a cool suburban alternative to the city centre. It has its own high street lined with great vintage stores and a wealth of trendy restaurants and bars — making it a popular choice with singles and young professionals.
Dublin 7
This is a great option for new builds at decent prices. The most popular neighbourhoods in the district are Smithfield, Phibsborough and Four Courts. First time buyers, or those with a smaller budget, should set their sights on Grangegorman, Stoneybatter, Phibsborough and Broadstone.
Dublin 8
Just a short stroll from the centre in Dublin 8 you'll find Portobello. A cosmopolitan neighbourhood with lots of excellent dining and drinking options, making it an excellent spot for a savvy buy-to-let. If you're moving to minimise your commute, the suburb's location makes it perfect for those wanting to walk or cycle to work.
Getting to and around Dublin
If you're looking to move to Ireland permanently then Dublin is a highly convenient option. You will enjoy short flight times to Gatwick (1.5 hours), Manchester (1 hour) and Birmingham (1 hour 10), and with a regular price tag of just £26 for a one-way ticket, you can pop back to see your friends and family whenever you want. It's possible to hop on ferries from Dublin to Liverpool, or Holyhead, but when flights are such a bargain, you'll be forgiven for handing your money over to Ryanair.
Plus, you can easily get around without a car. Although Dubliners like to complain about the city's transport, it is generally efficient and affordable. The Luas, or tram system, links the centre to the western and southern suburbs, while the DART links the city from north to south. Plentiful buses serve the remaining suburbs.
County Donegal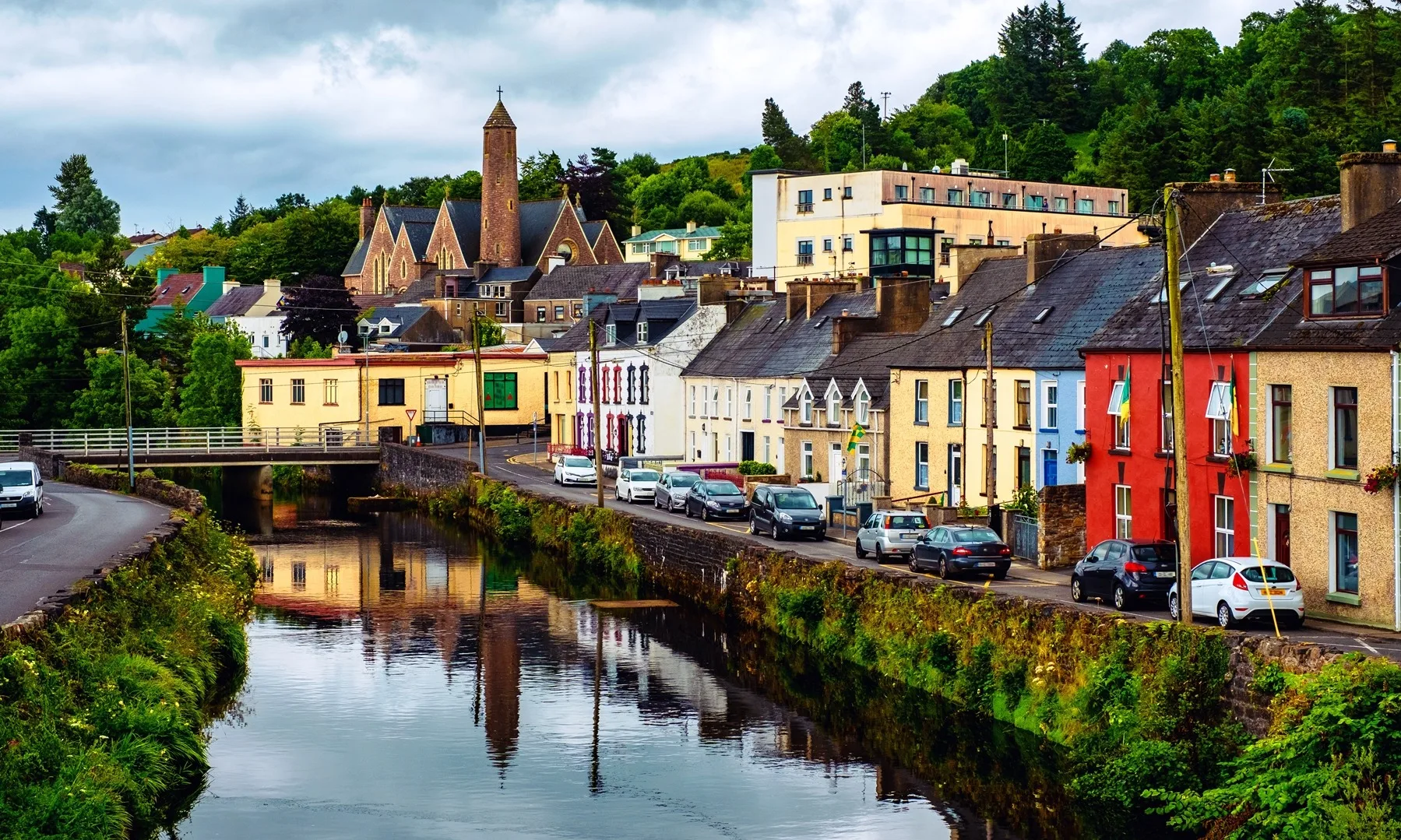 County Donegal is a top choice for those seeking natural beauty, lots of space and plenty of peace and quiet. The County enjoys 300 miles of Atlantic coastline, which means lots of spectacular, mostly deserted beaches, including Horn Head and Ballyhiernan Bay. Inland, you'll be able to enjoy exploring the Glenveagh National Park, the Derryveagh Mountains and Inishowen Peninsula. If you enjoy hiking, no doubt the Wild Atlantic Way, which begins in Donegal, will already be calling your name. This is a County that enjoys great events, including the Taste of Donegal Food Festival and Donegal International Rally Weekend.
The average property price in Donegal is €90,000. In other words, it's one of the best places to buy a house in Ireland on a budget.
Donegal overview
Donegal is in the north-west of Ireland and is actually further north than most of Northern Ireland, a little anachronism from the division of Ireland 100 years ago. It is also one of Ireland's largest, most rugged and most beautiful regions. This corner of Ireland is known for Blue Flag beaches, windswept offshore islands, and incredible locations for hiking, cycling and surfing.
If you're looking to live in a place that takes your breath away with its beauty each day Donegal could be the county for you. You'll be able to enjoy 300 miles of coastline, winding country roads, incredible beaches including Magheraroarty, Horn Head and Ballyhiernan Bay, as well as the Derryveagh Mountains and Glenveagh National Park.
Dramatic scenery seems to be Donegal's bread and butter — there's the Inishowen Peninsula, where parts of Star Wars: Episode VIII were filmed, and the Slieve League Peninsula, which stretches from Donegal town to the village of Glencolmcille. Here you'll find the impressive Slieve League Cliffs, which drop 600 metres into Donegal Bay and are amongst the tallest cliffs in Western Europe. Keen hikers can pick up the Wild Atlantic Way, which runs all the way from Donegal to Cork, to take in some of the best views in the country.
Donegal boasts its fair share of events to keep you entertained. Some of the most popular include the Earagail Arts Festival in July, Dunfanaghy Jazz and Blues Festival in September, A Taste of Donegal Food Festival and the Donegal International Rally Weekend.
Employment opportunities
It's all very well moving to a remote destination if you're retired, but if you need to find employment, what opportunities are available to you in Donegal? Firstly, because many people move here to escape city life, you can expect to find a wide network of creative freelancers and aspiring entrepreneurs filling up the cafes. As the hipsters have arrived, artisan foods, crafts, independent boutiques, cafes and restaurants are popping up in every town and village. Other big industries in the region include textiles, healthcare, engineering, food production and fishing.
Donegal's most popular areas
Donegal Town
Donegal Town is a lovely spot, located at the mouth of the River Eske. The town is a popular spot with tourists, so you'll find great shops, pubs and options for dining out. Perhaps the town's most scenic spot is Donegal Bay — keep an eye out for the seal colonies on the shoreline and birds of prey circling overhead.
Letterkenny
Letterkenny is another popular spot that offers visitors excellent family activities and options for drinking, shopping, and eating out. The town's St. Eunan's gothic-style Catholic cathedral is its biggest attraction, and the town's Main Street is said to be the longest in all of Ireland.
Dunfanaghy
Dunfanaghy village is one of Donegal's most vibrant small towns. The former fishing port is the commercial centre of the county and is located on the north-west coast right on the Wild Atlantic Way. You'll find a wide range of cafes, bars and shops catering to friendly locals, and crowds of tourists during spring and summer.
If you're looking for an investment property that you plan on renting out as a holiday let, this could be the perfect spot — high tourist footfall, fantastic amenities, Blue Flag beaches, the Derryveagh Mountains, lots of hikers on the hunt for a place to rest their weary legs for a day or two. You're also close to Rosguill and Fanad Peninsula's and Glenveigh National Park.
Bundoran
Another great option for those searching for holiday rental income is the buzzy seaside town of Bundoran in South Donegal. The town's excellent beaches and surf breaks mean that surfers flock to its waters all year round. The Sea Session Music Festival is a particularly busy time of year.
County Galway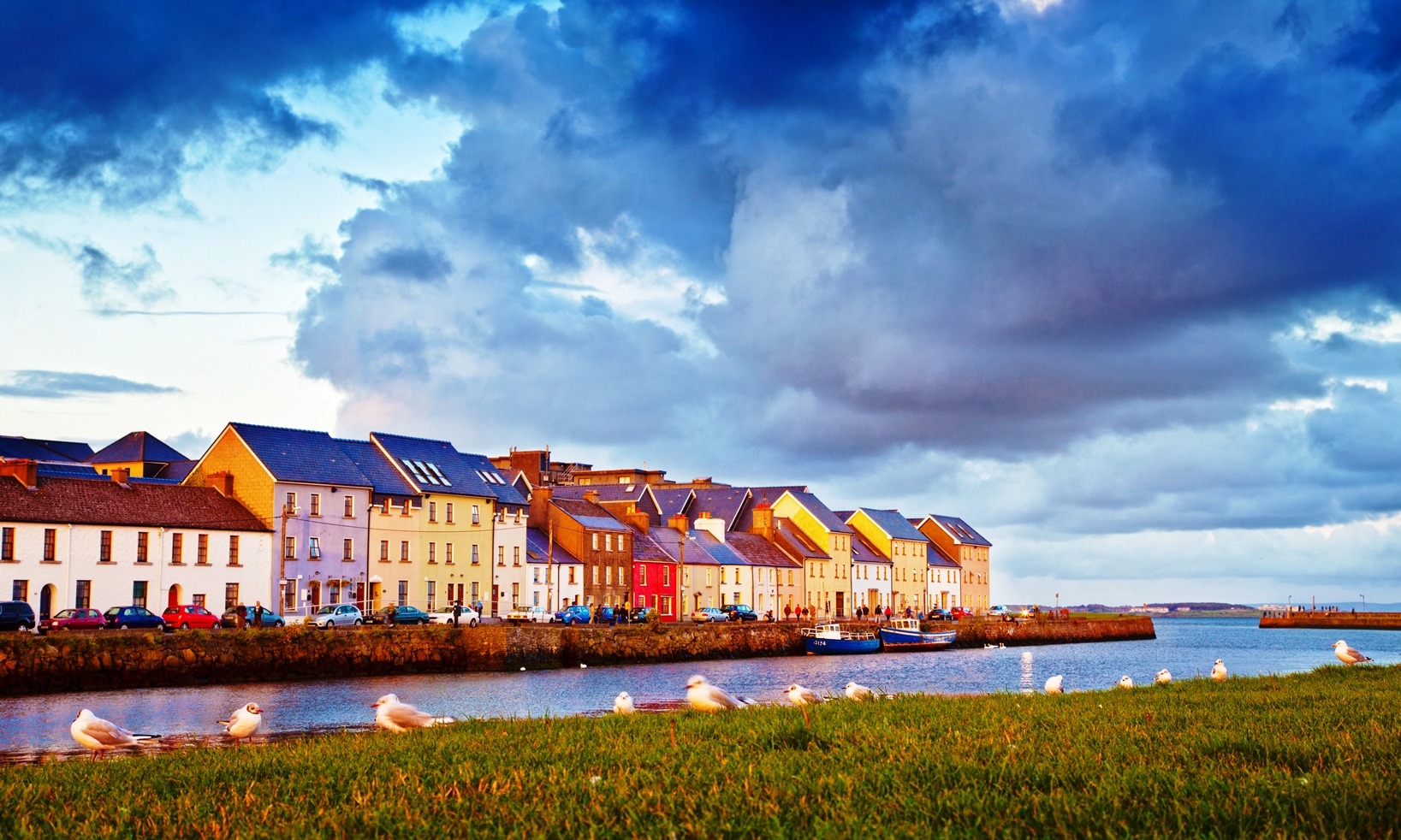 Enjoy the delights of bustling Galway City, home to a lively student population, markets, pubs, cafes and live music, all nestled around Medieval ruins. You'll be able to send your children to excellent educational institutions and see some of Ireland's best sportsmen compete for Galway United FC or Connaught Rugby. Events calendar highlights include Galway Races and Galway Arts Festival. Outside of the city you'll be able to visit the rugged Aran Islands and Connemara National Park.
Property across the County currently has a median price of €210.000.
Galway city
At the heart of County Galway is the bustling Galway city, with a population of around 80,000. This tourist and student favourite is home to colourful pubs and cafes, where live music is always emanating from one door or another.
There are markets to explore around St Nicholas's Church and independent shops selling all the typically Irish souvenirs your heart could desire, from Claddagh rings to cuddly leprechauns. The ancient Spanish Arch is just one of the medieval ruins. The city's university, NUI Galway is one of the best in the country
You're spoilt for choice when it comes to sports — Galway United FC play at Eamonn Deacy Park and Connaught Rugby compete at Pro 14 in the city. Galway City has also been appointed the European Capital of Culture for 2020. There are a range of events and festivals including the annual Galway Arts Festival in July and the Galway Races in August.
Climate
Much of Ireland's weather is dictated by the Atlantic Ocean and County Galway is no exception. As it's located on Ireland's West Coast, the County is directly influenced by the Gulf Stream — this means that Galway can get some of the hottest temperatures in the country, sometimes hitting 30°C and above during summer months.
The Atlantic airstreams also means you can expect ample rainfall in between those sunny spells. April is the driest month and October the wettest. There is potential for extreme weather around these parts, including blizzards, thunderstorms, flooding, and very strong winds.
Employment opportunities
Galway City has grown rapidly in the last few years and enjoys a strong economy with lots of job opportunities. The major industries are tech, retail and distribution, education, healthcare, financial industries, construction, tourism and culture. Around half of the city's population works in the professional sector.
The M6 motorway has brought Galway to within a 2.5 hour drive to Dublin, allowing the city to build on the "Celtic Tiger" boom. International companies with premises in Galway include Cisco, Medtronic, EA Games, SAP AG and Apple. Around 2.1 million tourists visit Galway every year, producing a revenue of €400 million and creating plenty of job opportunities.
Where to live
Galway City
There are some gorgeous properties is located in or close to Galway City and the centre of Old Salthill. Many have retained all of their period features, with delightful, spacious gardens attached. Houses in and closer to the city tend to be on the pricier side.
Oughterard
Oughterard is a traditional village only 17km from the city, nestled beside Lough Corrib (the largest lake in the Republic), at the start of the Connemara Mountain Range. Its location makes the village a popular tourist spot. There are plenty of restaurants, cafes and pubs as well as wonderful opportunities to make the most of the countryside.
Tuam
Tuam is the second largest settlement in County Galway. Located around 22 miles north of the city, you'll find great schools and amenities. There are many lovely, spacious properties to explore in this village, so be sure to add it to your list.
County Wicklow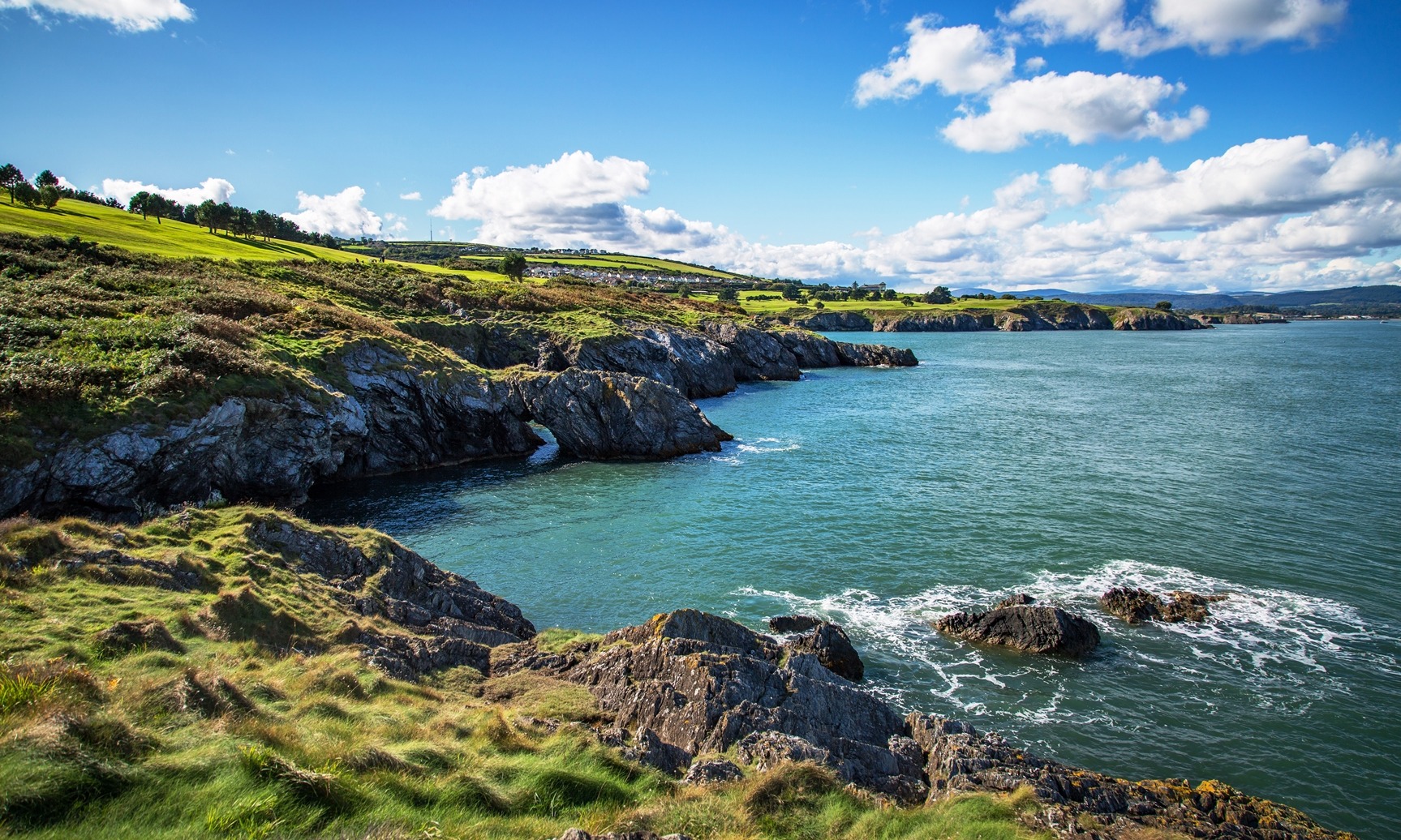 Known at the Garden of Ireland, County Wicklow is one of the best places to buy a house in Ireland for those seeking an outdoorsy lifestyle, without having to sacrifice their creature comforts.
The County is characterised by thick woodland, traditional Irish villages and historic monuments, against a wonderful backdrop of the Wicklow Mountains. Don your boots and explore the area's many hiking trails, including the Wicklow Way. Or, if you're craving a little retail therapy, or a dose of city living, you can be in Dublin in just 20 minutes.
County Wicklow is one of Ireland's more expensive counties with a median property of €350,000.
County Wicklow overview
County Wicklow is the perfect area for lovers of the outdoors but still want the city within reach. It is known for historic monuments, crashing coastline, colourful woodland and quaint villages, all against a stunning mountain backdrop. The region is so attractive and so conveniently located that many a film and television production has ventured here — Ballykissangel was filmed in County Wicklow, as were Hollywood hits In the Name of the Father and P.S. I Love You.
If you love nothing more than packing a sandwich, strapping on your walking boots and heading out into the great unknown, you may have just found your dream location. In Wicklow, you'll be able to amble alongside lakes and rivers and up hills and along mountain passes. This is the home of the Wicklow Way, one of Ireland's most famous walking routes, which starts in the foothills of the Wicklow Mountains in South Dublin and takes you 132km over some of the County's highest peaks, including Lugnaquilla (3,018 ft), Mullaghcleevaun (2,785 ft), and Djouce (2,379 ft) to County Carlow.
Glendalough is a historic monastic site and village in a spectacular lakeside setting that is one of the region's most popular tourist destinations. If you visit during the week, you'll be able to avoid the coach parties showing up from Dublin at the weekends and Bank Holidays. Much of the region's charm is found in its small country villages and hamlets, the majority of which will exceed your expectations of typical Irish villages.
Activities
Angling is a very popular activity in the Avonmore, Aughrim and Avoca Rivers. The mountainous scenery and peaceful roads make the County a favourite with cyclists. If you enjoy horse riding, this is a wonderful way to explore the countryside. Golf lovers can enjoy 18-holes at 25 different courses, with Druids Glen and The European Club considered two of the best.
While you're forbidden from swimming in the Glendalough Lakes, it's possible to take a dip in the pools at Bray, Arklow, Brittas Bay and Wicklow Town. Being so close to the sea also means you're able to enjoy watersports, including windsurfing and sailing.
If that all seems a little too active, you can enjoy County Wicklow's scenery by taking a scenic drive. Sally Gap and Wicklow Gap are popular choices.
Employment opportunities
County Wicklow is close enough to Dublin that many residents commute into the city every day. This means that you'll be able to access the capital's job market, while living in the peace and quiet of the countryside.
Wicklow's most popular areas
Enniskerry
Enniskerry is a fashionable spot, which has attracted an ex-Dublin crowd. Here you can expect city-style boutiques, restaurants and organic cafés, all in quaint village surroundings. Enniskerry is just a 40-minute drive from the centre of the capital, and 15 minutes from Bray, a lovely coastal town.
Greystones
A 20-minute drive south of Dublin is the coastal town of Greystones. Once a small fishing village and Victorian seaside resort, the town now boasts a lovely harbour and town centre full of vintage shops, independent boutiques, cafés and a couple of excellent restaurants. This is a great choice for watersports lovers, particular windsurfers. There are also two sandy Blue Flag beaches close by.
Blessington
Blessington is a lovely location in western Wicklow, characterised by 18th century houses and delightful shops and pubs. The town is close to Blessington Lake, Ireland's largest artificial lake, also known as the Poulaphouca Reservoir, which is a popular spot for fishing and boating.
County Kerry
County Kerry is another perfect spot for those wanting to spend more time in the outdoors. You'll be able to explore the sights and sounds of the Ring of Kerry, which is said to have some of Europe's best beaches, including Rossbeigh, Castlecove, and Kells Bay, and the Iveragh Peninsula.
The Ring of Kerry is the commonly used name for the Kerry tourist trail, which is in the south-west corner of the country on the beautiful Iveragh Peninsula. A popular spot with tourists, there is much to see and do in this corner of Ireland where you'll find some of the country's most charming villages. This also means that it's a great place to look for property that will bring you a rental income during tourist season.
The region's terrain makes it perfect for hiking, cycling, walking and climbing, plus you can have a dabble in various water sports too. If you like fishing, County Kerry has some of the best salt and freshwater fishing spots in Ireland.
There's also plenty for history lovers, including ancient monuments, forts, and a monastery perched high atop the cliffs of Skellig Michael — the windswept island recently seen in Star Wars, located just off the peninsula.
The median house price is €125,000, making it eminently affordable.
Best towns and villages in the Ring of Kerry
Killarney
Although small, Killarney has been attracting tourists and expats for hundreds of years, largely due to the lake and mountain scenery you can enjoy in Killarney National Park. Despite receiving thousands of tourists each year, the usual tack you find in popular tourist spots has been successfully repelled by the town's proud residents. You'll find attractive 19th century properties lining cobbled narrow lanes, colourful window boxes, stained glass doors and windows, and lots of charming restaurants and shops to explore.
Kenmare
Next, we have Kenmare, which is located in the southeast corner of the Peninsula. If you consider yourself a 'foodie', this is the ideal spot for you — you'll be spoilt for choice in the town's range of restaurants. Unsurprisingly, given the region is surrounded by water, freshly caught seafood is the name of the game. Much like Killarney, Kenmare has retained its original design and style.
Caherciveen
Although Caherciveen is the Iveragh Peninsula's primary town, its population only sits at around 2,000 permanent residents. The town is idyllically located on the banks of the scenic River Fertha at the foot of Beentee Mountain and overlooking Valentia Harbour. As well as being a perfect place from which to explore the area's rugged coastline, there is an excellent harbour and yachting marina located here, and the waters are known to offer some of the best deep sea angling in Europe.
Killorgin
Killorglin is another fantastic town, located wonderfully on both the Ring of Kerry and the Wild Atlantic Way. As well as being another area that's renowned for its fishing, the town is perhaps best known for hosting one of Ireland's oldest and most unusual festivals — Puck Fair, which takes place from the 10th -12th August each year. Before the festivities can begin each year, a goat catcher must head into the mountains surrounding the town to do as his name suggests. When the goat is brought back to town, it will be crowned King Puck, and the party begins!
Ireland's highest mountain range, the MacGillyCuddy's Reeks provide the town with a particularly beautiful backdrop, and resident's can enjoy the Atlantic waters of Cromane, Dingle Bay and Dooks Beach. If it's an active lifestyle you're after, there are excellent cycling routes close by at Caragh Lake and the through the Glencar valleys, and Killorglin Golf Club is a fantastic spot to tee-off.
County Dublin
County Dublin is one of the best places to buy a house in Ireland for those moving in pursuit of career opportunities or for whom proximity to the UK is vital. The area is well-connected by road and train with the rest of the country, and has excellent links with the UK, the USA and mainland Europe. As Ireland's cultural capital, there's plenty to keep art, history and literature lovers entertained, in addition to world-class bars and restaurants.
Even prior to the Brexit referendum, many global corporations had opened premises in and around Dublin, and this number has shot up since 2016. As a result, the jobs market is flourishing, with a range of exciting opportunities available, mostly in tech, finance and pharmaceuticals. Dublin also has some of the best schools, colleges and universities in Ireland. One of the best things about the capital is that no matter where you're located, you're rarely more than 20 minutes' train ride away from the countryside. The mean property price stands at around €385,000,
County Sligo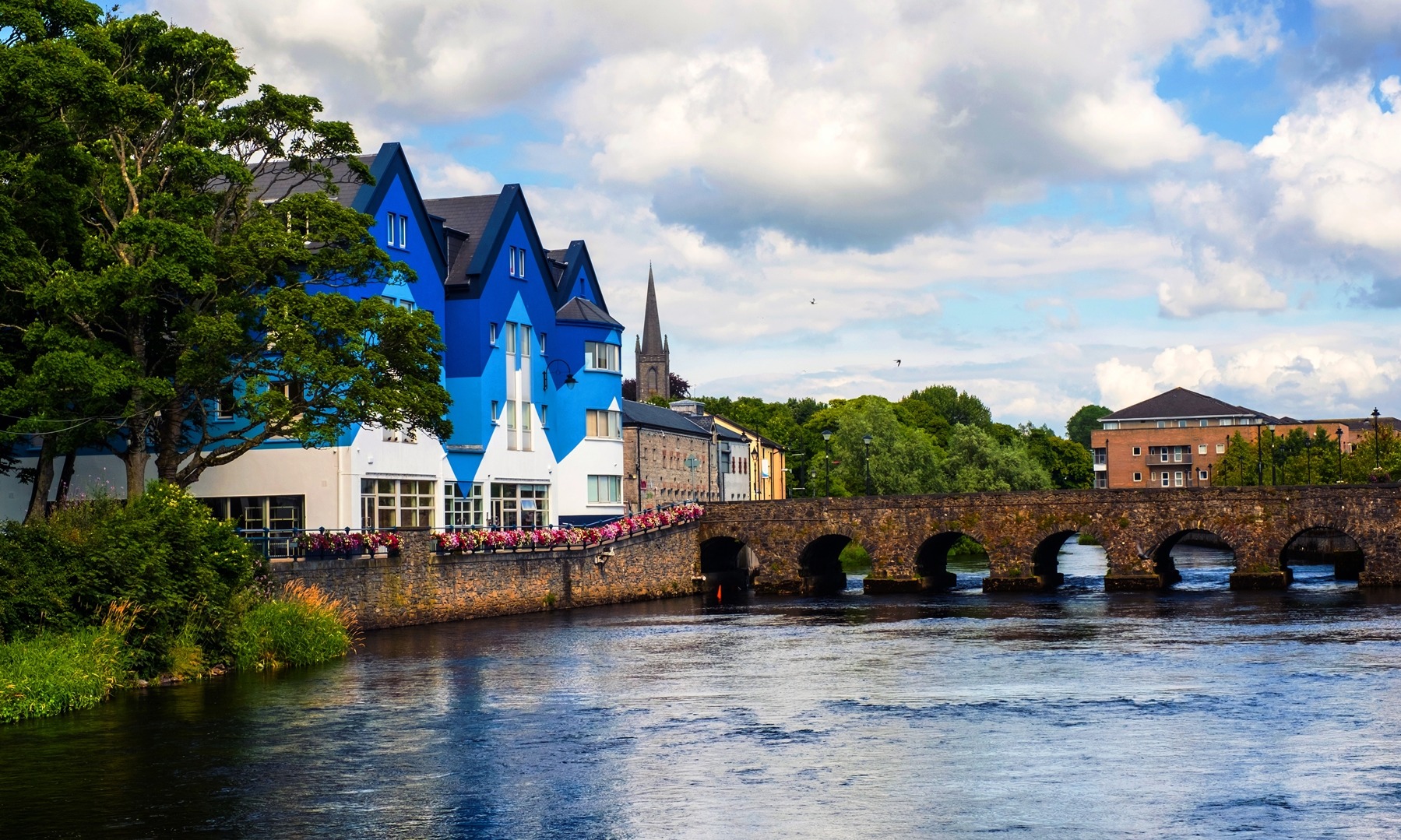 If music runs through your veins, County Sligo could be ideal for you. You'll find buskers on every corner and the sound of live in almost every pub or bar you visit. Musicians from all around the country, and further afield, come to Sligo to hone their craft. You'll also be able to enjoy music festivals throughout the year including Sligo Jazz Project and Sligo Summer Festival.
This is one of the best places to buy a house in Ireland for sports lovers, whether you wish to participate, or merely watch from the stands. You'll be able to enjoy Gaelic Football, soccer, and some of the best golf in Ireland at Rosses Point and Strandhill Golf Club. Sligo is also a dream destination for surfers.
Beyond the city walls, County Sligo's countryside is so spectacular and rich in Irish folklore that it has inspired the works of many artists and writers, most notably William Butler Yeats.
The median property price in Sligo Town currently sits at €126,250.
County Cork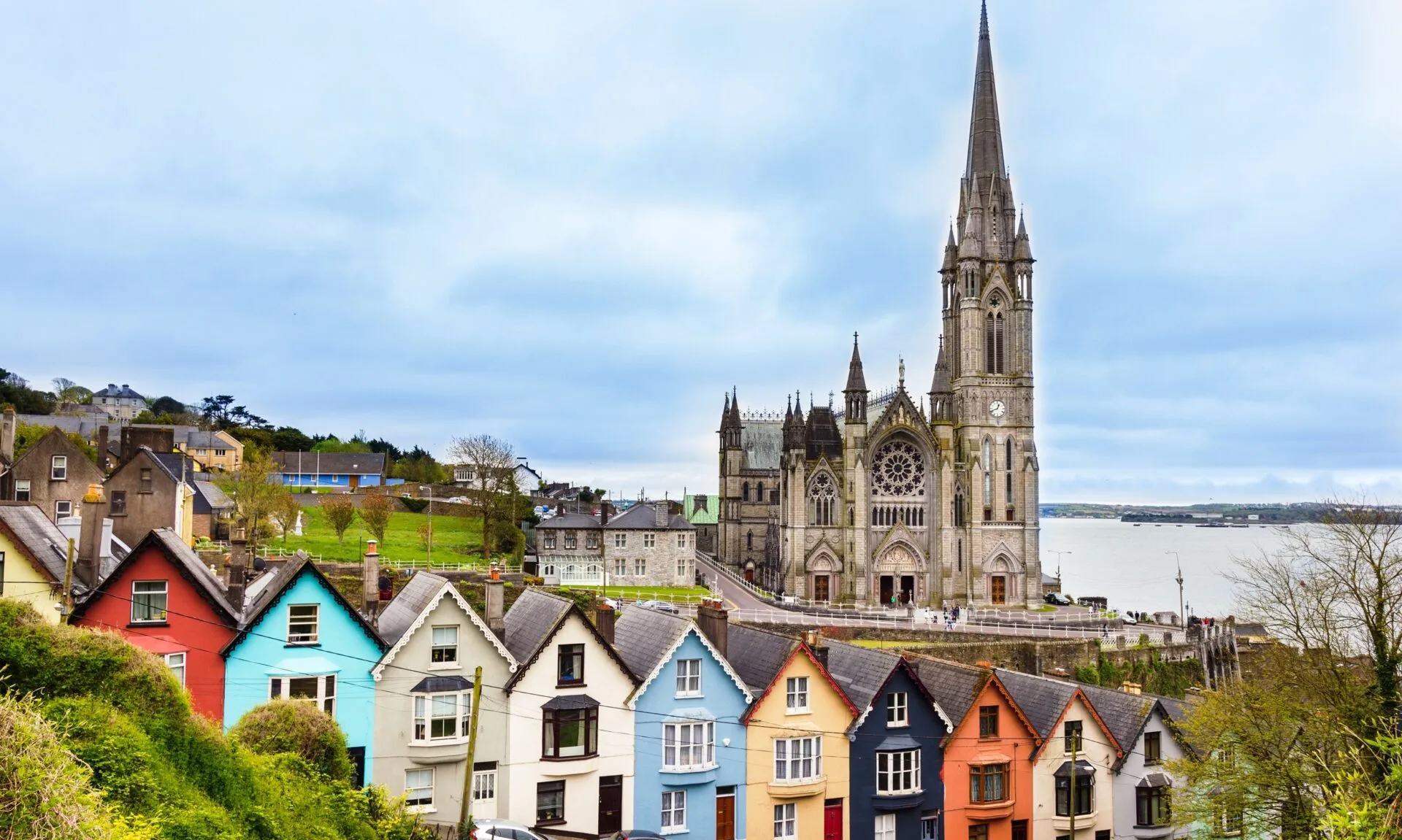 Many people from the UK have relocated to Ireland's south-west corner, and to West Cork in particular, which is home to the highest concentration of Brits found in Ireland.
County Cork is known for being friendly, laid back, and for having a population of bohemian artists, writers, musicians and craft makers. If you choose this corner of Ireland, you'll have access to its beautiful Atlantic coastline, fishing villages, and more isolated sizeable plots deep in the heart of the countryside.
If Ireland's climate concerns you, consider locating yourself in West Cork, which is warmed by the Gulf Stream. Seafood fans will love this corner of the country – expect scallops, mussels, prawns and monkfish to grace every menu.
The median house price is €195,000, making County Cork eminently affordable.
County Waterford
Waterford is one of the best places to buy a house in Ireland if you're looking for rural living with easy access to a city. Brits are enticed to Ireland's south-east corner by the County's natural beauty and affordable housing. The area is also rich is history – with Waterford City itself being founded by Vikings back in the 9th Century.
While the County is undeniably sleepy, this works well for retirees who are looking for peace and quiet by the sea. While away your days exploring the beaches or hiking in the Comeragh Mountains. Should you fancy a faster pace of life for the day, you're only an hour's drive from Dublin.
The median property price in Waterford city is €152,000.
County Wexford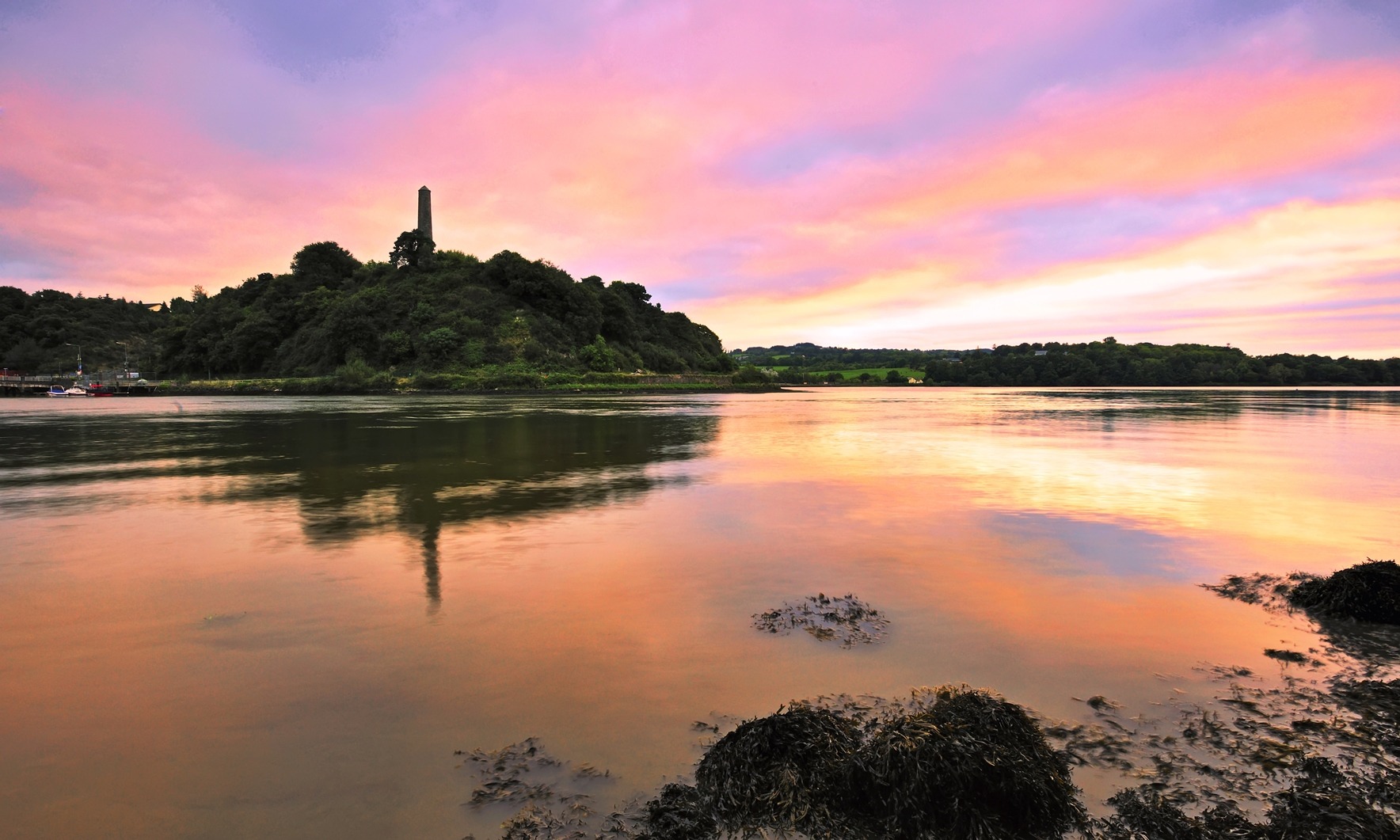 For affordable property, excellent food and some of Ireland's best beaches, County Wexford could be just the ticket. There are plenty of glimpses into Ireland's past to be enjoyed, as well as areas of outstanding beauty including the Saltee Islands, which you won't want to miss if you're a bird-spotter. Keep your eyes peeled for puffins, gulls, gannets and razorbills, amongst many more. County Wexford is known as Ireland's sunny south-east because it enjoys more daily hours of sunshine than anywhere else in the country.
The median property price currently stands at €161,000.
Best places for holiday homes in Ireland
Looking for an Irish home away from home? There are bargain properties to be found in some of Ireland's most popular summer, and year-round, destinations. And, such a purchase could provide regular rental income from holiday lets when you're not in town.
Embarking on your holiday home journey can be a little daunting when you have a whole, exciting country to consider. To set you off in the right direction, we've rounded up some of the best places to buy an Irish holiday home.
Leighlinbridge, County Carlow
Step back in time with an Irish holiday home in Leighlinbridge, located on the banks of the River Barrow. This lovely village is known for its winding streets and ancient ruins. There is a 14th century bridge still in perfect working order, and the Leighlinbridge Castle ruins date back to Norman times.
The town has won accolades for its floral arrangements and for being generally beautiful. Enjoy leisurely strolls around the Delta Sensory Gardens, Milford Mills or tackle the town's heritage trail. This takes in Leighlinbridge's sculpture garden, which honours the town's three most famous residents, including physicist John Tyndall – the chap who finally explained why the sky is blue.
Annual hours of sunshine: 1314 hours of sunshine.
Holiday home prices: €200,000.
Detached houses from: €100,000.
Getting there: Leighlinbridge is an hour and 15-minute drive from Dublin Airport, or just under an hour from Waterford Airport.
Lahinch, County Clare
Lahinch is a lovely town on Ireland's west coast. Its crowning glory is its sweeping beach, which is perfect for water activities during warmer months. Golf fanatics will have heard of Lahinch Golf Club — one of the country's most revered courses, and home to the Irish Open.
Lahinch's location makes it perfect for beach days and day trips to some of the west coast's biggest attractions, including The Burren and The Cliffs of Moher.
Summer weather: The average temperature in July is 20⁰C, and 19⁰C in August.
Property prices: Four-bed detached houses start from €185,000.
Getting there: Shannon Airport is the closest to Lahinch.
Cork City, County Cork
For a summer holiday in the city, Cork is a wonderful mixture of vibrant and affordable, plus its location means you can easily nip into the countryside to enjoy a more peaceful and picturesque side of Ireland. The city also hosts a range of great events you'll want to enjoy.
As well as the sights of the city itself, The English Market, Fitzgerald Park, Cork Public Museum, Cork City Goal and Blarney Castle, you can enjoy day trips to places like the Copper Coast, Garnish Island, The Blasket Islands, Limerick and the Ring of Kerry. Also, Cork boasts some of Ireland's finest dining, so enjoy eating and drinking your way around the city.
Summer weather: June, July and August all average between 18-20⁰C. Also, September can be a lovely time to visit the city.
Average property price: The average cost of a house in Cork is €282,518.
Getting there: There are nine flights from London to Cork every day.
Beara Peninsula, County Cork
The physical beauty of this Irish peninsula will never get old. Plus, there are two impressive mountain ranges, Caha Mountains and Slieve Miskish Mountains, running down its centre, making it perfect for keen hikers. This is the unspoilt Ireland of 20 or 30 years ago. Tourists tend to focus their sightseeing on the nearby Ring of Kerry, which leaves the Beara Peninsula's roads gloriously free of traffic. In fact, the peace and quiet of this region could be the biggest draw for those wanting to buy property in Ireland.
Enjoy scenic road trips around the peninsula, or to popular West Cork towns like Clonakilty, Kinsale and Baltimore. There are always festivals and events going on during summer, but if that doesn't work out, you can simply explore the shops, seafood restaurants and pubs. The peninsula is home to many peaceful beaches perfect for sunnier days.
Summer weather: Temperatures hover around 15⁰C, but can get up to 18⁰C degrees during July and August.
Average property price: Four-bedroom detached houses start from €120,000.
Getting there: From the UK to Cork Airport takes 1.5 hours, and the drive the other end is two hours.
Kinsale, County Cork
Pop yourself right on the doorstep of Ireland's Wild Atlantic Way and you'll never be short of a perfect hike. West Cork has been attracting expats for decades. It boasts an artsy community characterised by galleries, restaurants, pubs and shops. The town has a fascinating maritime heritage and much of the action focuses around the Harbour. There are breweries and 17th century castles to explore. Alternatively, you could try your hand at a craft class taken by one of the local artisans or enjoy a historic tour of the town.
Kinsale hosts regular events – giving you the perfect excuse for a visit to your Irish holiday home all times of year. These range from foody events such as the All Ireland Chowder Cook Off and the Taste the Wild Atlantic Way Street Food Festival (both in April), but also the Regatta, Kinsale Literary Weekend and Kinsale Fringe Jazz Festival.
Annual hours of sunshine: 1278.
Holiday home prices: Apartments start from €200,000.
Detached houses from: €375,000.
Getting there: Cork Airport is 13 miles from Kinsale. The journey will take 20 minutes.
Gweedore, County Donegal
This is the largest town in Ireland that still speaks Gaelic, and, as a result, it epitomises Irish culture. While visiting, you can revel in ancient Irish traditions, music and theatre lost elsewhere in the country.
Gweedore is located on the slopes of Mount Errigal and along the Atlantic coastline making it particularly picturesque. Explore countless tiny coves and secluded bays. Lap up the views of mountains and the waves, out towards Tory and Gola Islands. Glenveagh National Park and Castle is also right next door. And, this is the birthplace of Enya, an Irish institution!
Annual hours of sunshine: 1278 hours of sunshine.
Holiday home prices: You can find properties with ocean views starting from around €65,000.
Detached houses from: €63,000.
Getting there: There are daily flights from Heathrow and Glasgow all year round to Donegal Airport, which is a 17-minute drive from the town.
Galway, County Galway
Described as 'young, vibrant and distinctly Irish', Galway is one of the most popular places for people to buy property in Ireland. This is a student town, known for sporting teams, live music, and culture. In fact, in 2020 it will be a European Capital of Culture, in addition to its current status as a European Region of Gastronomy.
Visit Galway Cathedral, the Spanish Arch or Galway City Museum. Lounge in the sunshine in Eyre Square or take a stroll by the River Corrib. The most enjoyable pastime is to sample the culinary delights of the city, or to attend one of their many festivals including the Galway International Arts Festival or the Galway Film Fleadh (both in July), or time your (late) summer holiday to coincide with the Galway International Oyster Festival, dubbed one of the 'best events on Earth'!
Summer weather: July is Galway's hottest month, with average temperatures just below 20⁰C.
Average property price: The average price of a house in Galway is €300,547.
Getting there: Shannon and Knock (Airports are both within an hour's drive of Galway.
Connemara, County Galway
For direct access to some of Ireland's most stunning scenery, consider Connemara when you buy property in Ireland. Not only are you a short distance from Galway City but you're on the doorstep of Connemara National Park where you can meet the famous wild ponies. Also, you're on Ireland's west coast with its beautiful beaches and hiking trails. This is just the spot if you want to be in the fresh air every time you holiday in Ireland.
Visit Glengowla Mines, Clifden Castle, Kylemore Abbey or the Station House Museum. Climb Benbaun — Galway's highest peak — or Diamond Hill for a more challenging hike. Connemara National Park is a walker's paradise.
Summer weather: The best time to visit Connemara is from early June to early October.
Property prices: Three-bed detached houses start from €195,000.
Getting there: Shannon and Knock (Ireland West) Airports are both an hour from Connemara. Return tickets shouldn't cost more than £40.
Killarney, County Kerry
Buy property in Ireland in Killarney if you want to be in a bona fide holiday destination. This is a stop on the famous Ring of Kerry — one of Ireland's biggest tourist attractions, and for good reason. Killarney is a charming Irish town, surrounded by spectacular landscape, making it an ideal choice for outdoor types. Plus, there's a lot to do when you visit your summer holiday home with the whole family.
Drive the Ring of Kerry. Visit Muckross House, Gardens and Farm, the Gap of Dunloe, Ross Castle, and Carrauntoohil. Around town you can enjoy boating on lakes, cycling or hiking. Play golf, go fishing, go to the races. And should you be in town for Killarney Summer Fest, you and the family will be treated to concerts, street entertainers and family activities galore.
Summer weather: Expect sunny days of 15-18⁰C.
Property prices: Four-bed detached houses start from €230,000.
Getting there: Flying into Kerry International Airport is your best bet.
Dingle, County Kerry
Dingle is a small but delightful port town on south-west Ireland's Dingle peninsula. Enjoy sandy beaches, rugged scenery — both along the coastline and in the countryside, and a range of hiking trails. The village is known for its narrow, cobbled streets, colourful buildings and excellent selection of shops, restaurants and pubs.
While Dingle is just a nice place to be, should you have the grandkids in tow, you'll be able to take them kayaking, climbing or hiking. You can also meet Fungie the local dolphin or get up close and personal with otters and penguins at Dingle Oceanworld Aquarium. The Dingle peninsula is perfect for relaxed, scenic drives, culminating in pub lunches. You can visit the Blasket Islands or go surfing or sailing. Furthermore, keen hikers can check out The Dingle Way – a nine-day hike.
Summer weather: Average summer temperatures are 18-21⁰C.
Average property price: Three-bed detached homes starts from €215,000.
Getting there: Kerry Airport is an hour from Dingle.
Kenmare, County Kerry
Sports fanatics and lovers of the great outdoors will delight in Kenmare's excellent location at the foothills of the Kerry Mountains. Furthermore, you'll also be located right where the Iveragh and Beara Peninsula's meet the mainland. It couldn't get more scenic! While visiting your Irish holiday home, you'll be able to explore the Wild Atlantic Way, the Beara Way and the Kerry Way on foot or by bike. There are plenty of scenic drives to enjoy if walking sounds too much like hard work.
Annual hours of sunshine: 1278.
Holiday home prices: Start from around €125,000 for a three-bedroom apartment.
Detached houses: From €295,000.
Getting there: Kerry Airport is a 50-minute car ride away.
Portmagee, County Kerry
Portmagee, located on the Iveragh Peninsula, is undoubtedly one of Ireland's prettiest locales. Here you'll find the Ireland straight from the guidebooks, namely buildings all colours of the rainbow and cobbled streets decorated with hanging baskets aplenty. You'll have the Ring of Kerry and all its natural delights right on your doorstep.
Join the tourists and enjoy a boat ride out to Skellig Michael. This craggy island once housed a 16th century monastic settlement but has experienced a surge in interest recently since it was featured in Star Wars: The Force Awakens. Portmagee is known for its gourmet fare and for being nice and lively.
Annual hours of sunshine: 1278 hours.
Holiday home prices: Properties with stunning views a short walk from town start from €170,000.
Detached houses from: €138,000.
Getting there: Portmagee is 90 minutes from Kerry Airport and 2.5 hours from Cork Airport.
Westport, County Mayo
Westport is one of County Mayo's super-friendly towns and one of Ireland's few planned towns, designed in the mid-18th century specifically for the gentry. Architecture lovers will enjoy getting to know the town's quayside, with its beautiful Georgian buildings.
It's particularly good for families who want to buy property in Ireland. Westport offers great activities for little ones, especially the Pirate Adventure Park at Westport House. Your kids can enjoy log flumes, bouncy castles and riding pedaloes on the lake, as well as zorbing, swan boats and zip-lines, or even archery.
Westport is considered the 'Adventure Capital of Ireland'. Try surfing, cliff jumping, kite surfing, kayaking or horse-riding. Or, if that sounds too much like hard work, check out the 50-miles of nearby Blue Flag beaches. Old Head is a popular seaside spot just 20 minutes away, excellent for little ones who enjoy rummaging around a rock pool.
Summer weather: Expect pleasant summer temperatures of 18-20 degrees from June to August.
Annual hours of sunshine: 1059.
Average property price: Snap up a four-bed detached bungalow from €249,000.
Getting there: Westport is a 48-minute drive from Ireland West Airport, while Knock Airport is 60km.
Cong, County Mayo
Cong is a lovely village located on the border between County Mayo and County Galway. Rather uniquely, Cong is located on its own island where several rivers and streams meet. Just perfect if you love nothing more than being on the water! Nearby, you can enjoy the serenity of Lough Mask and Lough Carrib and a host of hiking trails of all levels.
Cong Abbey and Ashford Castle are wonderful attractions to explore time and again. Literary lovers will also enjoy walking in the footsteps of Sir William Wilde — the famous Irish playwright, and father of Oscar. Additionally, nearby you'll find Croagh Patrick, which is a mountain named after Ireland's infamous patron saint.
Annual hours of sunshine: 1059.
Holiday home prices: If you wish to build your own Irish holiday home a four-acre plot of land will set you back €50,000. Or, snap up a bungalow for €130,000.
Detached houses from: €290,000.
Getting there: Ireland West Airport is an hour away, or you can fly to Shannon and be there in two hours.
Strandhill, County Sligo
For Ireland's best beaches, Strandhill is pure perfection. The kids can learn to surf, or stand-up paddleboard, while you lounge on the beach — or learn with them! The town is wellness-focused, so there's healthy food to be found, yoga classes and spas, should you be in the market for a relaxing seaweed wrap. Strandhill's pubs are some of Ireland's most lively.
Climb Knocknarea Cairn for the physical challenge and phenomenal views of the Atlantic coastline. Strandhill Golf Club is beside the ocean, and a dreamy place to teach your children to play, or to revive your favourite hobby.
Summer weather: Summer temperatures average around 16⁰C.
Average property price: Apartments start from €153,000 and four-bedroom detached houses from €339,000.
Getting there: Knock Airport is 45 minutes from Strandhill.
Rosses Point, County Sligo
Rosses Point is named after the scenic peninsula on which it sits. The village is just a ten-minute drive into Sligo Town, known for its live music and arts scene. Sligo is something of a mecca for Irish musicians and those from further afield. Therefore, if music is at the heart of your Irish holiday home purchase, there's really no better place.
Additionally, Sligo Yacht Club and County Sligo Golf Course are on your doorstep if you're looking to take up, or improve, a hobby. You can also try your hand at deep sea fishing or angling. Nearby Strandhill is one of Ireland's best surf breaks and is also popular with kite surfers and wind surfers.
Holiday home prices: You can buy a 0.75-acre plot of elevated land for €75,000, while detached houses are available from €190,000.
Getting there: Ireland West Airport is one hour away.
Dunmore East, County Waterford
Dunmore East is located in the country's 'sunny south east' on Waterford Harbour and is a seaside village for all seasons. Keen sailors and fisherman will find plenty to keep them occupied along the coast, and the region has a rich Viking and Norman history to delve into.
Spend your summer holiday's on Dunmore East Beach, Councillors Strand or Lawlor's Beach, all of which have Blue Flag status. The village is easy to get around on foot, you can enjoy coastal walks, and then revive yourself in one of the many local pubs or eateries.
Learn to sail at Waterford Sailing Club, go deep sea fishing, learn how to scuba dive, or take in 18-holes at Dunmore East golf course. There are a number of highly rated golf courses all within 10 miles of the village.
Summer weather: May is Dunmore East's sunniest month. Summer temperatures are usually around 20⁰C.
Average property price: Two-bed apartments start from €77,000 and three-bed homes from €180,000.
Getting there: Dunmore East is one hour from Cork Airport.
Rosslare Strand, County Wexford
If proximity to the UK is top of your must-haves — you can't go wrong with Rosslare, or, 'the sunny south-east' as the Irish call it. Rosslare Strand offers everything you need from a seaside town. It is located on a sandy Blue Flag beach, perfect for swimming and sunbathing with your family. There are multiple quality golf courses nearby. Furthermore, there are many a restaurant and pub to while away the evenings of your getaway. This is one of Ireland's most popular tourist hotspots. Therefore, if you're hoping to make a little holiday rentals cash, it's an ideal choice.
Annual hours of sunshine: 1570. That's 300 more sunshine hours than the average place in Ireland!
Holiday home prices: Start from €125,000
Detached houses from: €185,000.
Getting there: Catch a ferry from Fishguard in Wales and you'll be in Rosslare Harbour in three hours and 15 minutes.
Best place to live in Ireland for expats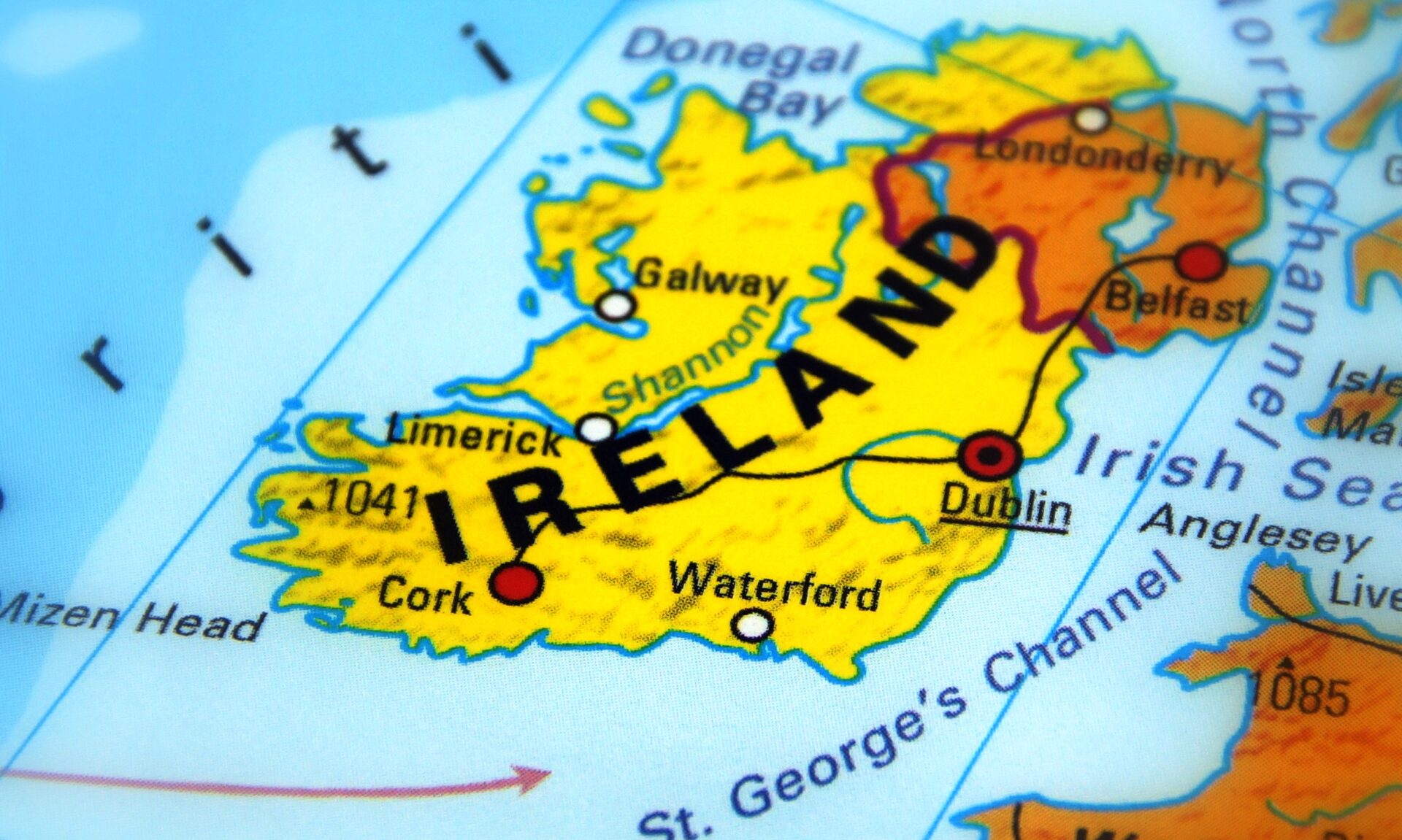 It's easy to see why Ireland holds such appeal for British expats. There's no language barrier, you're still close to the UK, housing is affordable, and the country's incredible countryside affords the peace and quiet and slower pace of life that many Brit expats are hunting for.
However, when a country is as beautiful as Ireland it can often prove difficult to decide where to lay your hat. Here are the best places for expats to help you choose which corner of the Emerald Isle you should call home.
West Cork
Down in the far south-west corner of Ireland you'll find a magical landscape of misty valleys, islands and rocky beach inlets. Most of the Brits that congregate in West Cork are to be found close to the Atlantic Peninsula around Mizen Head, in a number of charming little villages.Popular choices are Baltimore, Glandore, Schull, Skibbereen and Castletownshend. The area is home to the biggest concentration of British residents in all of Ireland.
Friendly people, breathtaking scenery and a population of artists, musicians and craft makers make this corner of Ireland a particularly laid-back and bohemian spot. Whether you fancy setting up shop in a quaint fishing village or in a more isolated countryside location, there are affordable housing options to be found.
The mild climate in West Cork is another major selling point. The Gulf Stream warms the area, meaning that average winter temperatures rarely dip below nine degrees, and the average summer temperature is a very respectable 20 degrees.
Living in West Cork means you have access to Ireland's Atlantic coast and can enjoy activities like whale watching, surfing, sailing and kayaking. If you're moving from a big city, you'll be delighted to discover that the region's events calendar is full to the brim. Keep an eye out for Skibbereen Arts Festival in July and West Cork Food Festival in September.
Oh, and we can't forget the fact that West Cork's seafood is some of the very best – expect menus to be full of prawns, mussels, scallops, hake and monkfish. Yum!
Dublin
Ireland's capital Dublin is a popular spot with many Brits — especially those who will need to seek employment. The relatively small city has the best selection of shops in Ireland, fantastic transport links with the UK, the rest of Europe and the USA, and all the world-class restaurants, cafes and bars that you'd expect from a city well known for the 'craic'. Dublin has an international population and is incredibly welcoming to new arrivals. Being the cultural capital of Ireland, history and art lovers will also be kept very busy.
Wherever you happen to be in Dublin, you are rarely more than twenty minutes away from the countryside. If you feel the call of the wild, you can hop on the DART either north or south and be in one of the city's nearby fishing villages within 15-20 minutes. Should you fancy a good hike, there are lots of coastal walks to enjoy or you can head to the Wicklow Mountains, which are a mere stone's throw away. In the city itself, Dubliners can head to Phoenix Park, Europe's largest city park, which is home to a large population of wild deer.
The city is also enjoying a health and wellness revival, which means there are lots of fun prospects for exercise and for dining out at healthy restaurants.
An influx of international company headquarters means that Dublin's job market is the country's best. There are also excellent schools, colleges and universities, and the city itself feels very safe.
Galway
Looking again to the west of Ireland, Galway is another popular spot attracting Brits to the city streets and the surrounding towns and villages in high numbers. Galway is a university town, which means it has a young, vibrant population and all of the perks that come with that – namely, fantastic gigs, bars, restaurants, museums, galleries and cinemas.
Galway is a culture-lovers dream. From May until late September, almost every weekend is taken up by some festival or another. Some of the highlights include Galway Film Festival, Galway Jazz Festival, Galway Oyster and Seafood Festival and Galway Races. The city is also close to some of Ireland's most scenic spots including Barna Woods and Connemara National Park.
Waterford
Many British people have been drawn to County Waterford on Ireland's south-east coast. Housing is astonishingly affordable here as the area is only just starting to appear on the radar of international buyers. Four-bedroom family homes on large plots of land are available for just £250,000, flats from £50,000. Founded by the Vikings back in the 9th Century, Waterford City was once one of the most important cities in all of Europe, meaning the area is rich in history and ancient landmarks.
As one of the sleepiest corners of Ireland, Waterford is particularly popular with retirees enticed by the promise of peace and quiet by the seaside and cheap property. Spend your days enjoying blustery walks along the region's beaches, or hiking the many trails found in the Comeragh Mountains. Waterford is conveniently located just an hour's drive from both Cork and Dublin, making it simple to access the transport links to other Irish cities and further afield in both locations.
Wexford
This small town of around 30,000 inhabitants has been attracting British buyers for some time. Wexford has a reputation for being one of the friendliest places in all of Ireland, so if you choose to visit or make it home, expect to strike up conversations with everyone you meet, many of whom are incredibly curious about who you are and what led you to their corner of the world. This is a lively spot on the water where freshly caught seafood is consumed by the bucket load. Fun fact: The Wexford coast is the ancestral home of the Kennedy Family.
Property in Wexford is very affordable and the area boasts some of the country's best sandy beaches, including Courtown, Morriscastle, Ballinesker and Curracloe, where the opening scene of Saving Private Ryan was filmed. Other fantastic attractions to have on your doorstep include Hook Lighthouse and the Saltee Islands, which is a bird-watchers dream – keep your eyes peeled for puffins, gulls, gannets and razorbills.
County Kerry
County Kerry is located on a scenic peninsula in the southwest corner of Ireland. It lures in Brits due to its rugged coastline and mountain terrain, Killarney National Park, charming coastal villages and the ever-popular tourist hotspot, The Ring of Kerry. The average property price in the County currently stands at €160,000.
County Mayo
County Mayo is found on Ireland's beautiful west coast, overlooking the Atlantic Ocean. You'll be able to enjoy walks along deserted beaches or along the world-famous Cliffs of Moher and enjoy hiking or climbing in Croagh Patrick. Westport is a common location in Ireland with Brits searching for property and Ballina, a town close to Killala Bay is another popular choice. The average property price in County Mayo is currently €120,000.
County Leitrim
County Leitrim, which is located in the north of Ireland to the west of the Northern Irish border and to the east of County Sligo, is the cheapest County in Ireland with the average property price being just €124,000. In Carrick-on-Shannon, which is a well-liked area in the County with British expats, the average price is just €88,000.
County Wicklow
County Wicklow has always been popular with expats due to its proximity to Dublin. The rural area, set against a backdrop of the beautiful Wicklow Mountains, is home to lovely Irish villages and country estates. DART trains run every 15 minutes and you can be in the heart of Dublin in under an hour from many of County Wicklow's most popular spots. Bray is a popular spot — hardly surprising given its seaside location and it being home to some of Ireland's fanciest restaurants.
Most affluent areas to buy in Ireland
While Ireland may be known for its bargain properties, there are also some wonderfully palatial country estates and city pads out there for those of you with more 'healthy' budgets. Below you'll find Ireland's most upmarket enclaves and types of property you can hope to find.
Dublin
Many of Ireland's most expensive properties are found in and around the nation's capital Dublin. South Dublin is the most expensive market and Sandycove is Dublin's most expensive area, where the average property is €790,000 but some houses fetch up to €8million. Other upmarket Dublin suburbs include Foxrock, Mount Merrion, Monkstown and Blackrock, which all have average properties in excess of €750,000 (£689,000).
Sandycove
Sandycove is a seaside suburb located to the south of Dublin city centre. The area was made famous by James Joyce, who set the opening scene of Ulysses in the Martello Tower, which is now the James Joyce Museum. Here you'll find a beautiful harbour and beaches with shallow water that make them perfect for paddling families. This is also the location of the Forty Foot, a traditional Irish bathing spot where some hardy souls dare to swim all year round.
Blackrock
Blackrock is another exclusive south Dublin suburb overlooking the waters of Dublin Bay. Here you'll find desirable residential addresses, one of the country's best private hospitals and a private boys' school. You'll notice a distinctly bohemian vibe, with a number of galleries, cafes and Blackrock Market, a weekend market full of vintage clothing, furniture, jewellery and antiques that attracts shoppers from all over Dublin.
Cork
If Dublin isn't for you, you could always look to County Cork and to the exclusive village of Kinsale. Prices in this charming, colourful harbour town do start at just €300,000 but if you're looking at the higher end of the market, you're likely to find four and five-bedroom properties with sea views starting from €975,000.
County Wicklow
County Wicklow is a beautiful region to the south of Dublin known for its spectacular Irish Sea coastline, the Wicklow Mountains, the beautiful Wicklow Way, and vast country estates. One of the most exclusive, and most picturesque, villages in County Wicklow is Enniskerry.
Here, you're not only on the doorstep of the magnificent countryside that makes the County so famous, but you can enjoy excellent cafes and shops against a backdrop of picture-perfect cottages and a charming village green.
Smaller properties in Enniskerry start at around €500,000. It's also possible to find something more spacious with a considerable amount of land for €875,000 but if you're on the hunt for something truly special, you're looking at a budget of €1,000,000 and up.
Best rural places to live in Ireland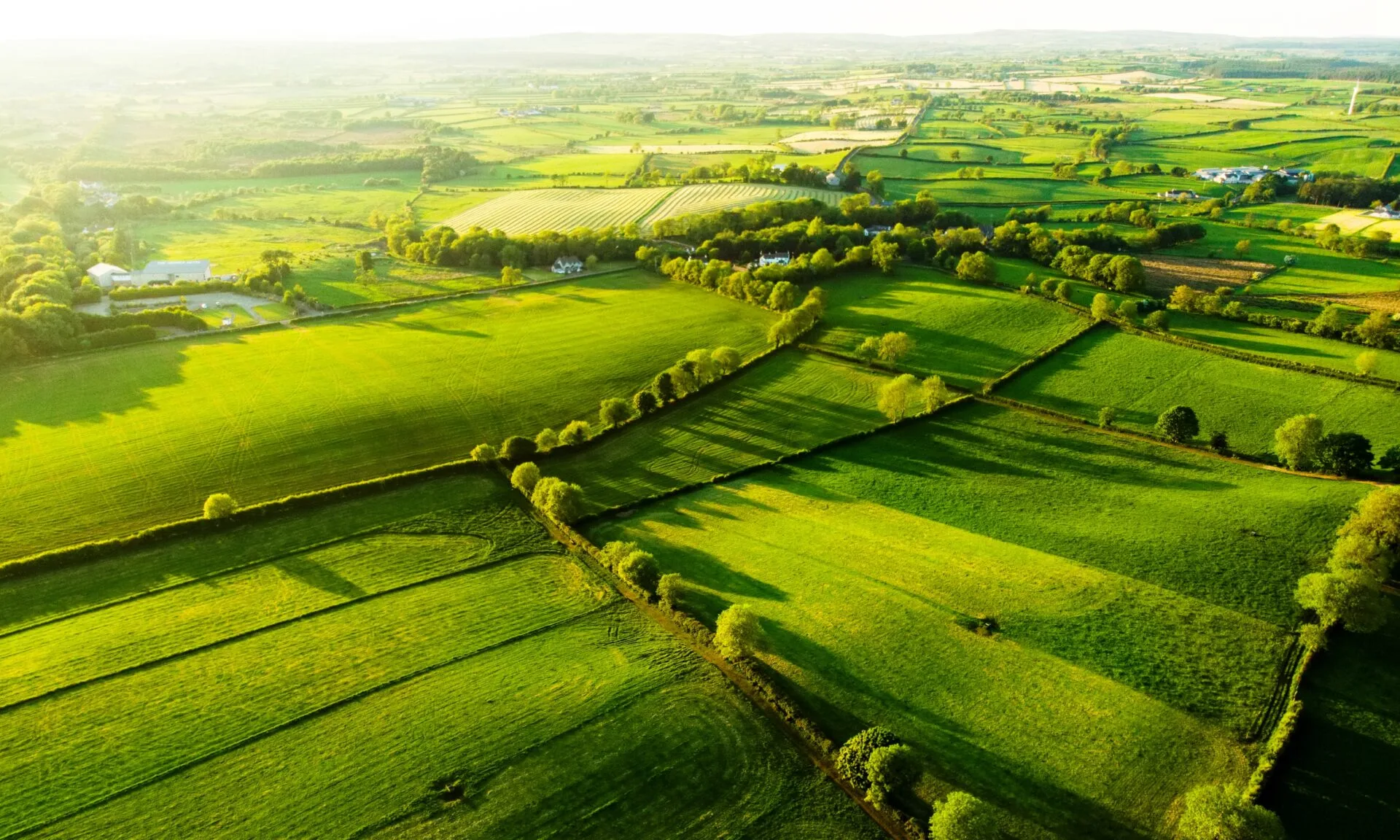 When you picture yourself in Ireland, what do you see? Are you walking the cobbled streets around Dublin's Temple Bar? Are you enjoying sunny but blustery strolls along the beaches of Kerry and Cork? Or, do you see yourself living in the Irish countryside, close to its numerous charming villages, but far enough away to feel like you've really found your own corner of Ireland?
If that's you – you'll be pleased to hear there are lots of benefits to living rurally, including cheaper housing, cleaner air, beautiful scenery and friendly neighbours.
County Kilkenny
If you're looking for an area known for its history, its sprawling woodland, riverside living, and sweeping vistas of hilly terrain, you might want to set your sights on County Kilkenny. Many of the county's towns and villages are dotted along the banks of its three main rivers, the Nore, the Barrow, and the Suir, meaning there's ample opportunity for fishing, boating and watersports. Rightmove has country cottages in County Kilkenny from under €200,000, or rural building plots from around €50,000.
County Cork
The largest and southernmost county of Ireland is another popular choice with those hoping to live rurally, while not being too far from the job opportunities and delights of Cork City. There are charming villages like Kinsale and Cobh to direct your search around, where you'll find colourful houses, sailboats bobbing on the water and fantastic restaurants, galleries and shops.
The county is mountainous, which means you'll be able to enjoy walking in the Caha or the Shehy Mountains, but County Cork is perhaps best known for its peninsulas, including Beara Peninsula, Mizen Head, Brow Head and Sheep's Head. There are also many windswept islands just off the coast of the county. You can buy plots and ruins from as little as €17,000, and you can even net a cottage with river-frontage and fishing rights for less than €200,000.
County Kerry
For peace and quiet in the shadows of steep hills, County Kerry is a wonderful option. Known for its mountains, lakes and Atlantic coastline, this is one of the most significant tourist destinations in all of Ireland. Even in this popular tourist area, a budget of under €300,000 could get you an attractive and spacious house with stunning views.
Dos and don'ts of buying rurally in Ireland
Do investigate local amenities
If you decide to live rurally, check how close you are to your essential amenities before you commit. How close are you to a hospital? To an airport? To local schools? Ireland isn't too big, which means it should only be a short drive to find what you need but include how close you'd like to be to certain amenities in your property wish list.
Don't give yourself a huge commute
The fantastic thing about Ireland is that you don't have to venture too far out of the major towns and cities to find the rolling hills the country is so well-known for. Do of course consider where you'll be working before you purchase your rural property. Make sure that you aren't swapping your stressful commute in the UK for something similar in Ireland, especially if this was the one of the reasons why you wanted to escape the UK.
Do check whether you'll have internet access
If you're avid users of the internet, or it's an absolute deal breaker given the fact you plan to work from home — you need to check whether you'll have access to phone and internet coverage. Ask around for the best service providers and chat to neighbours or those in the local pub about coverage – they may be inclined to be more honest than the agent trying to sell you the property.
Don't forget to check the property's facilities
Living rurally, you're going to have to consider matters like your septic tank, and your access to gas and water. Make sure that you know how old the septic tank is before you move in, and that it's got all the necessary certifications. There are laws in place now from the Irish Environmental Protection Agency guiding the registration and inspection of these tanks. Your estate agent will be able to outline these for you and present you with the necessary certification.
Do clearly outline access rights
It's vital that access rights to your rural land are permanent, legal and specified clearly in the deed. Do not buy a property without this. It's nice to have a friendly agreement with a neighbour that allows you to use their land, or vice versa, but get it in writing or you could be storing up problems for the future. Do employ an engineer to carry out a planning search to confirm that the boundaries of the property are the same on the ground as they are on the map.
Don't neglect a structural survey
You need to have a structural survey conducted on all of the buildings on the property, including any outbuildings, or those you plan on using for agriculture. A pre-purchase, independent survey will highlight anything that needs to be repaired or replaced pre-purchase. This helps you to make an informed decision. Just because something needs to be repaired, or will need to be repaired in the coming years, doesn't have to be a deal breaker – it just allows you to get a full picture of the commitment that you're taking on.
Best small towns in Ireland
For many considering moving the Ireland, it's the small towns we've witnessed in our favourite Irish films and TV programmes that have enticed us to the Emerald Isle. The country is home to some truly beautiful towns and villages, many of which you may never have heard of. Here are five of our favourite small towns to move to.
Kinsale, County Cork
Imagine living a peaceful life beside the water in a colourful, historical fishing town. Yes please! Much of the action in Kinsale revolves around the marina and the River Bandon, and the town's narrow streets are lined with brightly painted, tightly packed buildings, and the occasional curved bridge that wouldn't look out of place in Venice.
The town boasts a substantial array of shops, galleries and the obligatory pubs, and every year hosts an array of wonderful events, including Kinsale Gourmet Festival, Kinsale Fringe Jazz Festival, and even a competition to find the best chowder in all of Ireland. With so much going on and such charming surrounds, life in Kinsale sounds just wonderful to us.
Birr, County Offaly
If you like castles and Georgian architecture, then you'll love Birr, where the streets are wide and the buildings elegant. Birr Castle is a lovely place to while away an afternoon or two, or to meet new friends for tea. Other popular spots include Emmet Street, where you'll find the town's most spectacular homes – perhaps you might chance upon the property of your dreams! Birr is also home to the Seffin Stone, which is said to mark the very central point of all of Ireland.
Dalkey, County Dublin
If you like the idea of a life by the seaside not too far from the big city, then Dalkey, just south of Dublin, could be the village for you. There are a number of small towns like this trickling south from the capital, but upmarket Dalkey offers an ocean side location, some fantastic restaurants (serving lots of freshly caught seafood), and its very own castle.
Lismore, County Waterford
If you're looking for a spot with surroundings you can hike around at the weekend, Lismore in County Waterford could be the small town for you. Located at the base of the Knockmealdown Mountains, this town's stunning location and 800-year-old castle are just two features that might pique your interest, but there's also Blackwater Valley, St. Carthage's Cathedral and St. Carthage's Church of Ireland Cathedral to explore. The town has a great events programme, regular markets and enough pubs and restaurants to keep you entertained.
Valentia, County Kerry
If a slice of the quiet life is what you're after then Valentia on rugged, wave-battered Valentia Island could be the romantic location you've been seeking. Despite being on an island (connected to the mainland by a bridge) there's much to see and do. Glanleam House, an estate dating back to the 1770s, has wonderfully maintained gardens that have their very own microclimate and therefore a collection of unusual plants. There's also Skellig Michael nearby, an ancient monastic island, that reminds us of Craggy Island. It's not small, it's just further away.
Best coastal towns to live in Ireland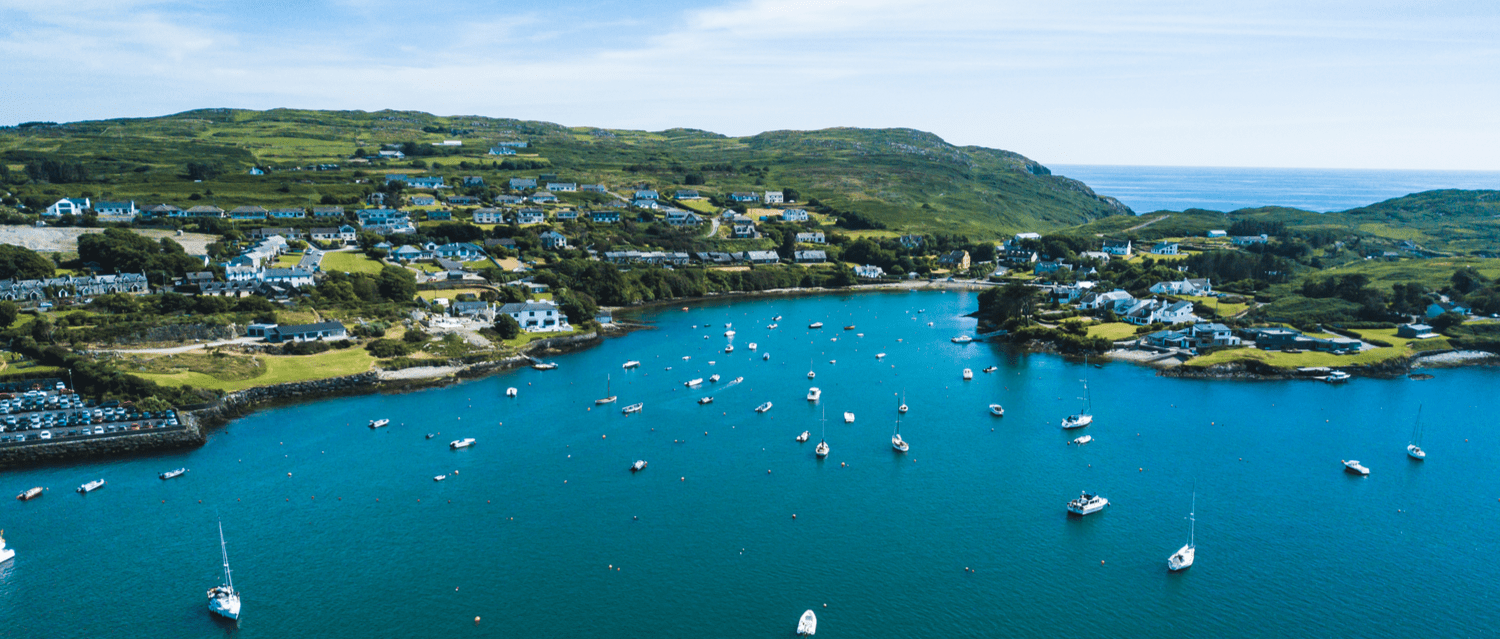 How did you spend your Bank Holiday weekend? Did you, like thousands of others, pack up your handkerchief hat, deckchairs and picnic and head to the nearest seaside spot? If you love the beach enough to contend with Bank Holiday traffic, no wonder Ireland is luring you in; you'll never be more than two hours' drive away from the coast.
There are plenty of beautiful seaside towns in Ireland, where property with breath-taking views won't cost a fortune. Here are some of Ireland's most charming seaside towns.
Bundoran, County Donegal
Up in the northwest corner of Ireland, you'll find one of Ireland's most scenic seaside towns — Bundoran. During summer months, the town is wildly popular with tourists, making it an excellent spot to snap up an affordable rental investment that's sure to pay off. The town itself is home to fantastic bars and restaurants, nightclubs, a fun fair and a water park, and has some of the country's best surf spots.
Clonakilty, County Cork
Clonakilty, or 'Clon' as it's known to those that live there, is a bustling seaside town in the picture-perfect region of west Cork, in the south of the country. If one of your major motivators for moving to Ireland is the cuisine, this is the perfect spot for you, as it's considered Ireland's food capital. Expect excellent restaurants everywhere you turn and keep an eye out for the famous Clonakilty sausages. The colourful town is packed with bars putting on live music every night of the week, galleries, shops, and there is also a great line-up of festivals that take place here through the year.
Tramore, County Waterford
The top beachside destination in Ireland's southeast corner is Tramore, a spot known for fantastic surfing, hiking, horse riding, golf, and there's even an amusement park to keep the kids entertained. Tramore Bay has all the classic seaside staples – fairgrounds, ice cream, a positively lovely promenade along the sand, perfect for getting in that exercise you've been meaning to! The beach is known for its impressive sand dunes, which stretch for over five kilometres, and incredible Atlantic Ocean views. Of all the surf spots in Ireland, this is thought to be the very best.
Clifden, County Galway
Despite its popularity with tourists, this seaside town in the heart of Connemara has maintained every inch of its classic seaside town charm. The town has an excellent array of restaurants, cafes and bars, and on your doorstep, you have Connemara National Park, and Derrygimlagh Bog, both of which are perfect destinations for those of you who enjoy hiking.
Curracloe, County Wexford
Wexford's coastline is known for its fantastic beaches, but few are held in as high regard as Curracloe ­— the longest beach in Ireland. Here you'll find all the old-fashioned seaside staples you can hope for: horse-riding along the shore, excellent fishing spots, and water sports. This is a friendly town, with all of the restaurants, pubs and cafes one could hope for.
Rosses Point, County Sligo
If you've delved into the works of Irish author William Butler Yeats, you may well have heard of this charming village, sitting on a peninsula close to Sligo. The beaches around the peninsula are lovely and quiet. If you're moving to Ireland to enjoy walks in the great outdoors, the cliffs along Rosses Point are flat, making them perfect for novice hikers and experts.
County Sligo Golf Course is nearby, and affords players spectacular coastal views as you play. Prepare to lose a few balls though, especially if it's windy! Sligo Yacht Club is another sociable spot. Strandhill is another popular coastal village in County Sligo, especially with surfers, golfers and lovers of a good pub.
Dingle, County Kerry
If you picture yourself in that quintessential Irish seaside town, you should consider buying in Dingle. This County Kerry charmer is a tiny port town on the Dingle Peninsula in the south-west corner of the country. The area is characterised by rugged scenery, the hiking trails of the Wild Atlantic Way and sandy, sweeping beaches.
Glengarriff, County Cork
Glengarriff town is located on County Cork's beautiful Beara Peninsula. Residents can enjoy ocean views in one direction and mountain views in the other. The town is a popular spot throughout the year so there's plenty to keep you occupied. Excellent shops and galleries, enough restaurants and pubs to ensure a little choice for your evenings out, and lots of gorgeous countryside to explore when you're feeling active.
Bray, County Wicklow
If you need to be within commuting distance of Dublin or its airport but are dreaming of life by the seaside, look to the popular town of Bray in the north of County Wicklow. This buzzy beachfront town offers wonderful ocean views, great restaurants serving the catch-of-the-day every day of the week, bohemian cafés and blustery beaches perfect for walking the dog. Try the cliff walk leading to Bray Head for particularly spectacular views. Being on the DART commuter train route means you can be in Dublin's business district within 40 minutes.
Cheapest places to live in Ireland
A move to Ireland needn't cost you an arm and a leg – in fact, there are some beautiful locations in Ireland where property remains wonderfully cheap. Try these affordable locations.
County Donegal
Ireland's northernmost county is a fantastic spot for securing a bargain home. When the economy collapsed, many Donegal locals upped sticks and moved to where the jobs were. As the population decreased, so did property prices.
Although Donegal is rather remote, and lacks a big city, if you're looking for a seriously peaceful retirement or holiday home, this could be the spot for you. For the lowest prices, look to the likes of Dungloe, Ardara, Gleneties and Gweedore. Areas such Rathmullan, Downings and Dunfanaghy are slightly more expensive, but benefit from more amenities and being more accessible.
County Leitrim
County Leitrim is another affordable county, curling around many of Ireland's most beautiful loughs and northern Atlantic coastline. There is a lot of dramatic scenery. The cheapest corners of Leitrim are to be found in the east, close to Cavan, around Carrigallen. Areas close to the Northern Irish border such as Carrick-on-Shannon, are growing in popularity with those who want to buy in Ireland, but who also wish to stay close to the UK.
County Cavan
To the east of Leitrim, you'll find another wildly affordable county — County Cavan, which is around two hours' drive from both Belfast and from Dublin. This is a very remote (but incredibly scenic) spot, with properties reportedly being sold at prices lower than their construction price — it's the place to go for real bargains! If it's breathtaking scenery you're after, head to the west, to areas such as Bawnboy, Ballyconnell and Belturbet.
Easky, County Sligo
If it's the fishing village lifestyle you're after, consider Easky on Sligo's Atlantic coastline. Spend time on the water, fishing or kayaking, or take to the surrounding hills or the Wild Atlantic Way for a good hike. The village has lots of places to make new friends and its very own Gaelic football team to support. County Sligo has some of the cheapest homes in Ireland, with an average property price of €142,000. In Easky detached properties start from €69,000.
Waterford, County Waterford
For the cheapest homes in Ireland that are city-based, set your sights on Waterford. Located in Ireland's 'sunny south-east', it enjoys the country's best weather. Also, it's home to historic sites and, of course, you'll be able to deck out your new home with more crystal than you can shake a champagne flute at! Other perks include access to Blue Flag beaches and a quick ferry connection back to the UK. The average property price in Waterford city is €172,880. It's possible to find centrally located terraced houses starting from €110,000 and detached properties from €250,000.
Killala, County Mayo
For a peaceful life in an authentic Irish seaside village, Killala in County Mayo is an excellent choice. The village is located on Killala Bay, six miles from the town of Ballina. Spend your days lounging on Ross Beach, which has Blue Flag status, or exploring the villages historic sites, including Meelick Castle and Rosserk Abbey. In Killala, there are serious bargains available if you're happy with an end-of-terrace. You might be lucky and find a fixer-upper for €70,000, but there's options from €117,000.
Carrick-on-Shannon, County Leitrim
While Carrick-on-Shannon is technically a town, it's a very small one! Enjoy life on the town's waterways, which are the gateway to exploring Ireland by boat. The town is located just two hours from Dublin and from Belfast. County Leitrim is the county's cheapest county, with an average price of €132,000. In Carrick-on-Shannon expect to pay from €147,000 for a detached property.
Greencastle, County Donegal
For a lovely rural spot close to the beach and surrounded by Donegal's unbelievable scenery, consider Greencastle. The town boasts a buzzing port and a lovely beach. Furthermore, you are located on the shore of Lough Foyle. Greencastle's location allows you easy access to the coast, to the Wild Atlantic Way and to all the natural wonders of the Inishowen Peninsula. The average property price in Donegal is €145,137. If you direct your search in Greencastle's surrounds, you'll find detached cottages with views of the water from €150,000.
Best suburbs to live in Ireland
If you need to find a job when you move to Ireland, you will need to direct your search around the larger cities. While city life suits some, many crave the peace and quiet that village or suburban life offers. One of the many wonderful things about Ireland is the fact that it is relatively small in size, which means it doesn't take too long to get from A to B. Here are some of the best suburban options that will allow you to commute into the city for work.
Dublin suburb — Shankill
Due to the price of property in Dublin, many people who work in the capital have been setting their sights on the commuter belt where prices are considerably lower, yet they are still able to get from door to desk in under an hour.
Shankill is one such suburb, located in the southeast of County Dublin, close to the border with County Wicklow. Getting into the capital should take around 34 minutes — there is a bus every 10 minutes and a DART (electric rail system) every 15 minutes.
Galway suburb — Barna
If you want the Irish village lifestyle but need to be close to the city, there are a lot of great options nearby, including Moycullen, Craughwell and Barna, which is a quiet seaside village just eight kilometres away from Galway City.
You can enjoy exploring Barna Woods, and walks along Silver Strand, one of Galway's most popular beaches. From the village you can see the Burren Hills of County Clare in the distance and on a good day you can see across the water to the Aran Islands.
Limerick suburb — Killaloe
Although Limerick itself is pretty small, you may still want to set your sights on the one of the surrounding towns found in County Limerick or County Clare. Kerry and Cork are also commutable distances from Limerick city.
Killaloe is a beautiful fishing village on the banks of the River Shannon. From here you can sail all the way to Sligo should you so wish. This is a popular tourist spot in summer, when you can hire boats and try your hand at a variety of water sports. Killaloe is just 30 minutes to Limerick in the car.
Cork suburb – Douglas
Douglas is one of Cork's most popular suburbs due to the fact that it borders both the city and the countryside. The town itself is home to around 20,000 people, a fabulous farmers market and shopping centres, plus some great bars, restaurants and sports facilities.
Best places for good weather in Ireland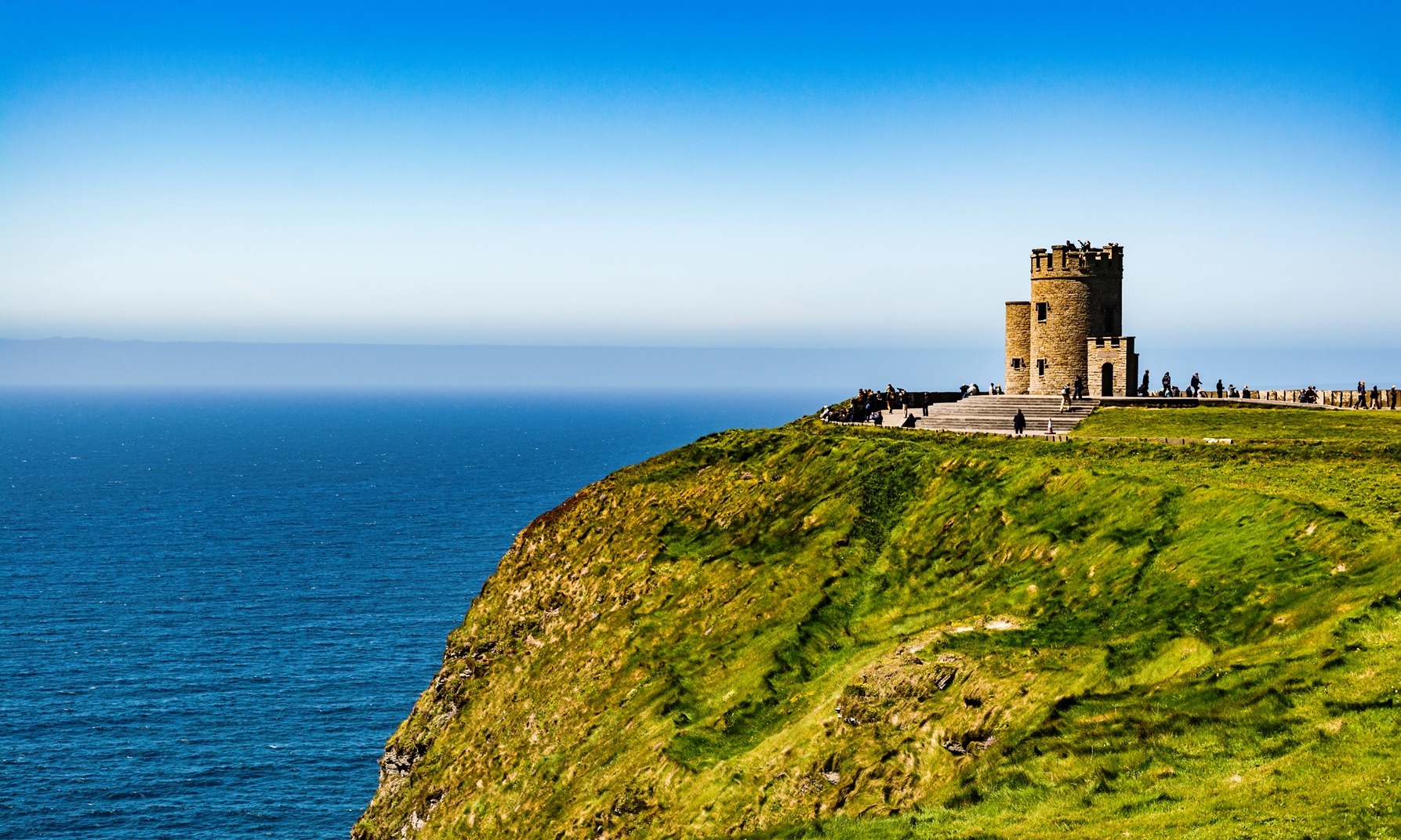 Ireland is known the world over for its natural beauty. Unfortunately, another thing that Ireland is known for is its rain. Where do you think all those green fields come from! While consistent rain might not bother everyone, if sunshine does matter, some places are better than others. Below you'll find the sunniest, driest and warmest spots.
For the most sunshine…Rosslare, County Wexford
What's the weather like?
Ireland's south east coast has long boasted the nickname, the 'sunny south east' and weather records consistently back this up. In fact, the popular tourist hot spot receives 300 more sunshine hours every year than the average place in Ireland. This typically totals 1,598 hours of sun per year, and 4.38 hours per day. Furthermore, in summer, you can expect seven sunshine hours every day.
What else is great about Rosslare?
Rosslare Strand is a popular seaside village just down the road from Rosslare Europort. It's handy having a port on your doorstep, as it allows you to hop on a ferry and be back in the UK in just over three hours 15 minutes.
The village's main beach has earnt Blue Flag status, which means it's one of Ireland's (and the world's) best! If you're happy to brave the cool waters, swimming is a delight. You can also enjoy strolls along the seafront, a round at one of many nearby golf courses or a game of tennis if you're in the market for something a touch more active.
As it's such a popular spot with tourists and has been for many years, you can expect to enjoy all the amenities you'd expect in such a busy spot. If you're in the market for a holiday rental that will guarantee high tourist foot fall, there are bargains to be found, which you won't struggle to fill and there are property letting companies in town just perfect for managing the property for you while you aren't in the country.
If you're looking to source work in Rosslare when you move to Ireland, you could set your sights on the nearby docks where there are a range of opportunities available. Tourism is also big business, in addition to roles in property management and holiday lettings.
To avoid the rain… Dublin
What's the weather like?
While it definitely rains in the Irish capital, it receives a lot less rain than the West Coast, with less than 800mm of rain every year. Rather than there being a particularly rainy time of year, Dublin receives showers throughout every season, but, fear not, usually a little sunshine isn't too far behind. Temperature-wise, the average in Dublin ranges from 5⁰C in winter, to 16⁰C in summer.
What else is great about Dublin?
As it's the country's capital, you can expect to enjoy all the perks of living in a cosmopolitan spot when you choose Dublin for your move to Ireland. You'll find more bars, restaurants, cafes and shops than anywhere else in Ireland and there are corners of town to suit all tastes and budgets.
The international airport and ferry port grants easy access back to the UK or to elsewhere in Europe and the train station links the city with the rest of Ireland. Ireland's economy is currently booming, and nowhere are the effects being felt quite so strongly as in the capital. If you work in tech, IT or pharmaceuticals, job opportunities with some of the world's leading corporations are easy to come by. This only looks set to continue as more companies move their European headquarters to Ireland in light of Brexit.
One excellent thing about life in Dublin that appeals to young families, professionals and those looking to retire here is that you're never too far from the countryside. You can be at the coast or out in the hills in under an hour. The Wicklow Mountains are just over an hour's drive. Some of the most upmarket parts of Dublin are located along the coast, including Bray, Rathfarnham, Churchtown and Blackrock, to name a few.
For the warmest weather… Valentia Island, County Kerry
What's the weather like?
While, Ireland's West Coast experiences the most rain, on the flip side it also experiences the warmest temperatures — typical! This is particularly apparent in the south west corner of the country in County Kerry. Valentia Island is the warmest spot in Ireland, with an average annual temperature of 10.9 ⁰C. Nevertheless, it also experiences a lot of rain – almost twice as much as Dublin annually in fact!
What else does Valentia Island offer?
Valentia Island is a beautiful spot located off Kerry's picturesque Iveragh Peninsula in the Atlantic Ocean. It is linked to the mainland at the charming village of Portmagee but you can also hop on a car ferry, which operates from April to October.
There are a couple of main settlements on the island – Knightstown and Chapeltown, yet less than 800 people call the island home on a permanent basis. Due to its isolated location, we tend to think it would be more suited to retirees looking for a peaceful spot for a permanent residence or a holiday home to visit during warmer months.
Valentia Island is an ideal location to situate yourself while you explore the delights of south west Ireland. It's possible to be on the Ring of Kerry in just over an hour or to Cork in slightly more than two hours. The island is home to its own unique microclimate which attracts plants and wildlife you'd be more familiar with in the likes of South America, Australia and New Zealand, and it's a bird watchers dream! Keep those eyes peeled for peregrine falcons, gannets, kestrels, guillemots, puffins and razorbills. If you're a fishing fanatic, you'll be endlessly entertained with the opportunities to catch eels, sea bream and even lesser-spotted dogfish! The island holds the record for many of the country's largest catches!
Most peaceful places to live in Ireland
With nearly a million tourist arrivals each month, is the appealing tranquillity of the Emerald Isle under threat? Well, unless you're only there to drink the Guinness at the Dublin brewery tour or see the Book of Kells, probably not. All the same, if you are looking for peace, quiet and solitude, try these off-the-beaten track locations.
Dunquin, County Kerry
The Gaeltacht village of Dunquin is all about big skies and fabulous scenery. It's set between the Atlantic Ocean and the hills of the Dingle Peninsula. On good days, you can see out to the Basket Islands. This is a lively community, with a great pub scene – CAMRA was founded here at Kruger's Bar. For walkers, you have access onto the Dingle Way, with a 179km trail around the peninsula.
Copper Coast, County Waterford
Drive 30 minutes outside of Waterford in south-east Ireland and you'll find the Copper Coast. The coastline stretches from Tramore to Dungarvon and looks out over the Atlantic Ocean. This stretch of coast got its name from the copper mining industry that once dominated it, and you'll see nods to this industrial past in eerie abandoned relics dotted along the drive.
The coastline is also a coppery colour, and when the sun is shining the cliffs and sea stacks glow a deep red. The stretches of beach here are some of the quietest in Ireland, and the villages you'll drive through are just lovely. Dunhill Castle offers wonderful views of the River Anne, dates back to the early 1200s and is free to visit.
County Sligo
If you've come to Ireland in search of the craic, but Dublin's Temple Bar just doesn't do it for you, head up to Sligo in the north of Ireland. While the town is known for its literary history and rugged countryside beyond the city walls, the music scene here is one of the best in the country. It seems that every pub in town has live music or open mic nights. Buskers will entertain you from every corner as you explore the friendly town. Being located on the River Bonet, salmon fishing is popular, while the nearby town of Strandhill has some of the best surfing waves in Ireland.
Ring of Beara, County Cork
The Ring of Beara is not strictly off-the-beaten track, but it's a more overlooked option than the Ring of Kerry or the Dingle Peninsula. The Ring of Beara sits on its own peninsula in the south-west corner of Ireland. The narrow country lanes roll across hills and wind around mountains. Forget about getting from A to B quickly; you're bound to get stuck behind a farmer moving his sheep or cattle between pastures. The houses in the villages you pass through are all colours of the rainbow, especially in Allihies.
Slieve Bloom Mountains, County Laois
This mountain range in Ireland's midlands is one of the country's most underrated and unexplored beauty spots. If you're a fan of outdoor pursuits like cycling, walking or horse riding, Slieve Bloom Way is an absolute must. Epic scenery in every direction and not a tour bus in sight!
What type of property should you buy?
There are numerous property portals and listings out there for Irish homes. Wading through them can be time-consuming, which is why it's so important to target your search right from the start. By deciding on the type of home you're looking for, you and your estate agent will be able to focus on a much smaller sets of homes that definitely fit your requirements. So, what are the main types of property in Ireland?
Types of houses
Ireland shares a lot of its architectural heritage with the UK, so many of these types will be familiar. However, Ireland's gone through a different past to its neighbour, which has led to a different distribution of styles among its housing stock.
Many buyers are surprised at the prevalence of Georgian homes in Ireland — this is due to the 1700s being the time when more and more Irish moved into towns from small crofting villages. Equally, the island didn't suffer as much damage in the First and Second World Wars, so spacious terraces and 19th century workers' cottages are still abundant. Finally, the 'Celtic Tiger' boom means the island almost has a surfeit of new-build homes.
'Dutch Billy' homes
Named after King William III — whose memory is now more controversial in Ireland — this style is reminiscent of Dutch and Belgian architecture. Homes are generally tall and narrow in long terraces, with features like stepped or pedimented gables. They're quite rare today, as their busy lines became unfashionable in the 1700s. Many remaining ones have been converted into flats.
Georgian homes
These are the most common period types of property in Ireland. Between the mid-1700s and very early 1800s, much of Dublin was rebuilt. These elegant homes still survive today and are popular for their large windows, spacious rooms with high ceilings and symmetrical facades. In Dublin and Limerick, you'll find some at the upper end of the market sitting around quiet squares.
Regency homes
In the late Georgian period, the style began to filter down to working-class neighbourhoods. An interesting particularity of the Irish style is that many homes had the bedroom and kitchen on the ground floor and living room on the top floor. Most of these also have basements — handy for conversion into entertainment rooms like home cinemas nowadays!
Victorian terraces
The Victorian "workers' cottage" can be found in all Irish towns and cities. As in the UK, these are largely redbrick homes of a single room's width, often connected directly to the street. Smaller than many other home types, they're nonetheless often located in convenient sites within easy reach of the town or city centre.
Mock Tudor
A style that'll be familiar to any British buyer, these largely Edwardian homes imitate an earlier Tudor style. Normally semi-detached with bay windows letting in plenty of light, they have details such as faux wattle and daub exteriors to give a historic look. Many have ample garden space, both at the front and the back.
'Dublin Corporation'
The Dublin Corporation ('the Corpo') was a prolific housebuilder in the 1920s and 30s. It built to standardised designs of two- and three-bedroom homes. Relatively spacious, many still survive today as Ireland remained more or less neutral in the wars of the 20th century and so didn't experience the bombing of many British cities.
Cottages and homesteads
Traditional rural homes are not dissimilar to those in the west of England and Scotland, as well as in Wales. They're generally white, with traditional layouts described as being like an L, a T or a U. The typical rural types of property in Ireland are small — around 700-1000 ft² — and narrow. This means many do have modern extensions, some with more sympathetic finishes than others. Some have outbuildings, like barns, which can be converted as storage or even as a second property to let out.
The 'Big House'
The 'Big House', as stately homes in Ireland are largely known, is a grand mansion, often built by Anglo-Irish aristocracy. Many fell victim to demolition in 1919–1923, but there are still a great number dotted around the countryside. A lot of their original owners sold them in the 20th century and you'll still find some coming up for sale nowadays. Although most go for many millions, you can surprisingly find some stately homes for just €700,000.
Holiday rentals
If you're buying with the intention to let your property, on a long-term basis or as a short term holiday rental, you need to consider this plan when choosing where and what to buy. It will pay to consider tourist footfall, nearby attractions and facilities, proximity to an airport, and whether the property will appeal to renters, i.e. is it close to public transport? Is it in a fashionable area?
Questions to ask yourself
If you're still unsure as to what suits you best, we recommend taking the time to sit down and list everything that you want and need from your Irish property. To help you get started, try answering the following questions:
What type of property do you see yourself living in? A new build apartment, country farmhouse, family home?
What size does it need to be? How many bedrooms? How many bathrooms?
Would you prefer to live in a new or older property? If old, are you happy to manage a renovation, or is a redecoration more in line with your plans and budget?
Do you need off road parking? A garden? An annexe? Maybe you are looking for some land?
What type of view (if any!) do you require from the property?
What else is needed to fulfil your property requirements?
Renovating a property in Ireland
One of the most desirable things about a move to Ireland is that it's possible to snap up fantastic properties with considerable plots of land for a not too hefty price tag. When you find yourself a bargain of this nature, it can be tempting to get lost in daydreams of how you could renovate that property into the Irish bolthole of your dreams. If you want to renovate but lack the knowledge, there are a number of matters you'll need to consider before making a final decision.
Research is key
If you've never undertaken a renovation project, be well aware of what you're getting into by immersing yourself in this busy and helpful community. There is a world of blogs, magazines and exhibitions and other renovators are always pleased to pass on their tips (and horror stories!). Reach out and ask questions of as many people as you can. It's important to learn from other people's experiences and mistakes.
Planning permission
The scale and variety of renovation you will be able to undertake will depend on the type of property you own and where it is located. Before you get carried away choosing tiles and scouring the internet for interior designers, you will need to establish whether your plans are legally viable. In many instances you will need to get planning permission approved by your local council before any further steps can be taken. This process can involve a lot of waiting, so if you're 100% set on your plans – get this application in early.
Set a budget
As you would with a house purchase, you need to sit down and work out how you are going to fund the project and exactly how much you can afford to spend on it. Most of our readers who've already made the move to Ireland have done so in pursuit of a more peaceful way of life — taking on a stressful and expensive renovation project might be the last thing you need.
How disruptive will the renovations be?
How significant are your plans? Will they require you to move elsewhere while they're completed? If so, how long will you be displaced for and how much will the cost of renting another property eat into that all-important budget? Is it viable to have the renovation work done before you actually move to Ireland? It's easy to get carried away and not think about the nitty gritty of a large-scale renovation project but the more thorough you can be, the better.
Why are you renovating?
Whether you're renovating a property to use as a B&B or to transform it into your forever home, having a clear aim for your project is essential to keeping you on track. Knowing your reasons for taking on the project will help keep you focused when challenges arise. If this is a personal project rather than a business project do bear in mind that it can be easy to get carried away.
Once you get lost in the world of renovation options it can feel like you need all the most expensive items, and that you can't possibly live without this or that. Make a list of 'needs', 'wants' and 'nice to haves'; when your budget is tight, having options categorised like this will make it far easier to say no to something.
Contact the experts
Once you know for sure that you're committed to the project you need to start contacting the people capable of making it happen. Ask your friends and colleagues for recommendations for builders and architects, seek out different companies and a number of quotes. You want to ensure that the contractors understand your vision and that they can create it for a price you can afford.
Hiring a professional team for your move to Ireland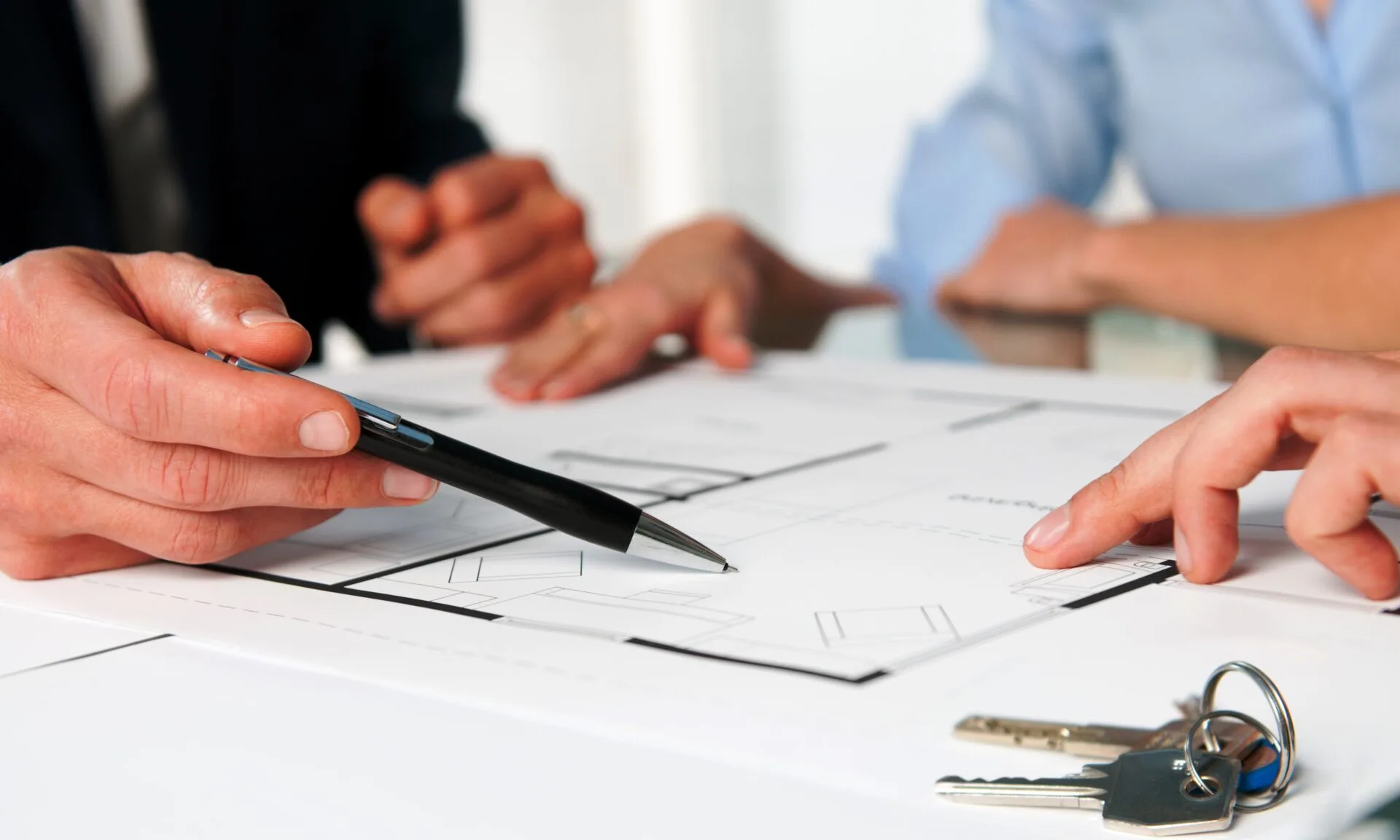 Moving in the UK can be stressful but add in a few new laws to understand, and things can get even more complicated. Even though Ireland is very close to home, there are enough differences in the buying process, from the currency to regulations, so it's worth hiring professionals to ensure your move is as smooth as possible.
With this in mind, we highly recommend that you hire the services of an estate agent, solicitor, currency specialist, and, if necessary, an independent financial adviser at an early stage. We'll take you through the steps to hire each one in this section.
Hiring an estate agent in Ireland
It can take a considerable amount of work to find an Irish property that makes your heart sing. Therefore, having an excellent specialist in your corner, scouring the property market on your behalf, can make a real difference to the success (and efficiency) of your buying journey. But how do you find the right estate agent in Ireland?
Where can I find an Irish estate agent?
There are a number of ways to source a decent estate agent in Ireland. Firstly, visit the Property Services Regulatory Authority (PSRA), and check out their public register of auctioneers and estate agents. Secondly, you can take the old-fashioned route and check out the Golden Pages, Ireland's version of the Yellow Pages.
Thirdly, you can consult the internet to locate and register with agents that cover your area of interest. Your property search will likely begin online, on the major Irish property websites, such as Daft.ie, Property.ie and MyHome.ie. Via the listings you find online, you will discover more estate agents in Ireland, who can help you to source your dream home. It's worth creating alerts on these websites, so that you will be notified when a home that suits your needs comes on the market.
Also, reach out to your contacts — has anyone you know successfully bought in Ireland? If so, ask for a referral to their agent.
You will notice from internet property adverts that some homes are registered with multiple estate agents in Ireland. Generally, the more agents the property is listed with, the more desperate the seller is to get it off their hands. Some listings will instruct you to get in touch with the estate agent to find out the price, others might quote different asking prices. If the asking prices differ from estate agent to estate agent, use this intel to your advantage. All of the prices are good guidelines for your offer. Stay close to the lowest price if you decide to go ahead.
Also, if the home you're considering has been purchased since 2010, you can see how much the previous buyer(s) paid for it on the PSRA's Residential Property Price Register. Knowing this can be handy when it comes to making an offer.
Additionally, when conducting your search, don't rule out commercial property with the potential to be converted into a residential home. Planning legislation has been relaxed around this in Ireland, so you could find a real winner of a property via a commercial agent, that you can then work your magic on. Check out the Living Cities Initiative and BidX1 for commercial listings.
What qualifications should they have?
To be legally allowed to sell property, estate agents in Ireland must be licensed by the PSRA. A good agent will have their PSRA license to hand, be willing to show it upon request, or have it clearly displayed in their office.
Also, it's advised to opt for an estate agent who is a paid-up member of a professional association. For example, the Institute of Professional Auctioneers and Valuers (IPAV). Finding someone who is a member ensures they've completed the necessary training, and that they uphold industry standards. All members must follow a strict disciplinary code, and, importantly, they all must have professional indemnity insurance, which helps to protect your interests.
Similarly, many estate agents in Ireland are members of the Society of Chartered Surveyors Ireland (SCSI). Again, they follow the rules and best practice guidelines that ensure a proficient service.
What rates do estate agents charge?
Although there are no government controls on how much estate agents in Ireland can charge, commission is generally between 2–2.5%of the property price. This fee will be included in the price of the property, which means it is covered by the buyer.
Before signing anything, make sure you understand and question any additions to the sale price that aren't just the normal costs (fees and taxes) associated with buying property in Ireland.
Knowing the lingo
Estate agents are typically referred to as 'auctioneers' in Ireland, although if you say estate agent, they won't stare at you blankly.
Additionally, be aware of the Building Energy Rating (BER). All homes on the market should possess a BER certificate, which records how energy efficient a property is. Each property will be given a rating from A (very efficient) to G (very inefficient). This is a handy resource which can help you establish how much the property will cost to run. Furthermore, the BER should come with a recommendation report. This will outline cost effective suggestions on how to improve the home's energy rating.
Also, when buying property in Ireland it's important to establish whether the property is located in a High Radon Area, and whether the property itself has been tested for radon. You can do so using the Environmental Protection Agency's radon map.
How do I proceed when I want to view properties?
As a general rule, estate agents in Ireland who provide detailed online listings are the top option. Also, featuring good images and clear descriptions suggests that these agents have experience working with foreign buyers.
However, after a browse through some of Ireland's leading property websites, you'll see that some agents barely include any details at all. Images can be poor, and descriptions can be insufficient. Therefore, you should always visit a property to get the whole picture before you decide to buy it.
Always make appointments to see properties. Agents don't typically enjoy people showing up without warning demanding to be shown properties, so the more advanced notice, the better. If you're travelling to Ireland specifically to view properties, make sure they fit your requirements.
Outline your requirements and your deal breakers to your agent right off the bat. That way, they have all the key information to source a home you might actually buy. If they show you any properties that don't match your specifications, tell them right away to ensure you don't waste time.
The more info they have, the better. Use the 3D satellite view option on Google Maps to view the house and garden from a range of angles. Also, check out Eircode.ie, which allows you to enter a postcode and see clear plot outlines for the properties you're interested in.
Use the agent for their knowledge. Ask whether there are any other bidders in the race. If so, are the other bidders cash buyers, or is the sale dependent on them being granted a mortgage? Who is the vendor and what's their situation? I.e. are they desperate to sell? How long has the property been on the market? Are they moving to Siberia in a month and need to make a decision now?
Hiring a solicitor in Ireland
Your solicitor will guide you through all the legal steps involved in buying and selling Irish property. Always employ a local, independent professional to guide you through the process. They will ensure everything goes smoothly, and guarantee you have all the information you require before making a purchase. This can save you money in the long run.
For example: is your property listed? If so, there will be limitations on what you can do with the property. Do you still want to proceed? They will also be able to advise whether there are any easements on the land that could allow other people access. Having an experienced solicitor on hand is an absolute must and they will become your best friend during the buying process.
A lawyer will be able to help you with the following:
Guiding you through the entire purchase process, whilst ensuring both the property and your contract are exactly as you wish
Protecting you from charges left behind by the previous owner of the property, i.e. taxes, mortgage costs, and any other claims
Inheritance tax — you will need to draw up a will with your Irish lawyer to clearly outline your beneficiaries and to protect your assets.
Choose a solicitor who is used to dealing with property, ask for recommendations, and check any online reviews that are available. Charges do vary between solicitors, so shop around to secure a competitive rate. Make sure that the solicitor you use is a member of the Irish Law Society — you can use their Find a Solicitor tool to check registration or to find professionals in your chosen area.
Can you legally buy in Ireland and will you need a visa?
Currently, there are no restrictions on foreign buyers buying any property in Ireland. One important point to note is that buying property doesn't automatically grant you right to reside in Ireland. If that is your plan, you will need to sort out residency separately, through official means. Although you can currently spend all of the time in Ireland that you wish as a British or European citizen, it remains to be seen what might change when the UK formally leaves the European Union.
If you have any concerns at all about spending time in Ireland legally, we recommend seeking the advice of your solicitor. They will be able to advise you about any steps that you need to take to remain in the country indefinitely.
Hiring a currency specialist
Having a team of property professionals is vital for protecting your interests when buying a home in Ireland. Your estate agent will help you find a suitable home, your solicitor will ensure everything is carried out lawfully, and a financial adviser will help you to plan and structure payment. But it is the job or your currency specialist to protect your money from risk when it is exchanged to euros.
This is because, as you need to pay in the local currency, you need to deal with fluctuations with the exchange rate between pounds and euros. As this is always moving, there is the risk that any funds you transfer may be worth less and the deal will end up costing more, especially with large sums of money. For instance, a dip of just 1% in the pound can increase the price of a €150,000 home by more than £1,000 — if this was several percent, you would end up paying a lot more.
To account for this, your currency specialist will secure a forward contract, which is an agreement that guarantees a certain exchange rate for a long period of time. When this is applied to a good exchange rate, it means you can fix your funds and get the best value. Our trusted partner Smart Currency Exchange are experts in this field and can ensure you benefit from an exchange. Read their Property Buyer's Guide to Currency to find out more.
Hiring an independent financial adviser
Before making an offer on a property, you will need to play your finances accordingly, which means going over them in detail. An independent financial adviser will work with you to ensure that you are choosing the options that best suit your needs with impartial recommendations, as well as making sure you are aware of the costs of buying in Ireland.
At Property Guides, we have established a network of financial advisers over the years who can help you to plan your move to Ireland. They can also assist with financial issues like pensions (including QROPS), taxation, and wills. Contact us at [email protected] or on 020 7898 0549 and we can put you in touch with them.
Not buying with cash? Then you may need to speak with a mortgage adviser to help you find the best deal either in the UK or Ireland, as well as necessities like life insurance. Our Ireland finance guide is worth reading to ensure you are equipped to cover all the necessary costs.
Planning your finances to buy property in Ireland
Before proceeding with your plans to buy in Ireland, it's vital you consider all financial aspects of the move. First, you'll need to sit down and work out how much you can afford to spend. Once you've established this, you'll be able to determine whether you can make a purchase from your savings, or whether you'll need to proceed with seeking a mortgage.
What are the buying costs in Ireland?
If you've bought a house before, you'll know all too well that the cost doesn't stop with the price of the property. When working out your all-important budget, you need to factor in the costs of buying a house in Ireland beyond the actual purchase price, and these will include the following:
Legal fees/conveyancing charges
This will depend where you are in Ireland, and there's no set price for legal fees. Solicitors either charge a flat fee or a percentage of the house price. Typically, the fixed rate will start at around €900 + VAT. The percentage fee is usually 1% of the house price + VAT, although with a minimum fee. Solicitor fees will be less if you're purchasing a new build. For a property worth €300,000, you should expect to pay around €1,750 legal fees and €345 in VAT.
Lenders valuation fee
If you're buying with a mortgage, a lenders valuation will set you back €150-250. This is a fee levied by your lender for commissioning a mortgage valuation, a basic check of the property you wish to buy to ensure it is suitable to lend on.
Stamp duty
Stamp duty is charged at a rate of 1% on the property price up to €1 million, and 2% for the value above that. This is the tax paid for processing the property transaction.
Land Registry fees
This cost depends on the price of the property. The fee is €400 for properties up to €50,000, €600 for properties of €51,000 to €200,000, €700 for properties of €201,000 to €400,000 and €800 for properties worth more than €400,000. The land registry also charges a fee of €40 for a certified copy of the property's folio (title plans) and a fee on all mortgages of €175.
Search fees
A fee of around €150 is charged to check important matters such as whether there are any planning permissions that might affect your property, environmental matters, flood risks, whether any easements exist and so on.
Commissioner for Oaths
A standard fee of €44 is charged for the Commissioner for Oaths to legally oversee your purchase. This is a similar role to a notary in other countries, but not as heavily involved. While you solicitor may be a registered Commissioner for Oaths, they cannot oversee a deal they're involved in.
Property tax
You will be subject to an annual Local Property Tax charged on the market value of your property. This varies depending on your location, but you can find guidance on the Office of the Revenue Commissioner's website.
Home insurance
It's important to budget into the costs of buying a house in Ireland for insurance. If you're taking out a mortgage, home insurance will likely be a requirement of your bank. The average cost is between €450 and €550 per year. You're also likely to require mortgage protection insurance, which will be calculated upon the size of your mortgage.
What are the key financial points to consider?
Knowing the extra costs of buying a house in Ireland makes it much easier to realistically budget. But what actually are the main sources of finance to draw on when setting out that budget?
Funds available: What is the total amount of money you have available? Can you draw on cash, savings, saleable items, pension drawdowns or investments?
Additional finance: Can you buy with a mortgage? Have a chat with a financial adviser or lender about how much you can borrow and how much of a deposit you'll need. Do you have a property in the UK you could remortgage?
Ongoing finance: What about the hidden costs above? Make sure you've a regular source of money to pay them — and remember that a regular payment from a pension or savings will change in value with the exchange rate.
Investments: For anyone relocating permanently, a good way of dealing with the costs of buying a house in Ireland and living there later could be to transfer your pension. Do remember that it takes about ten years for a QROPS to really show benefits – so the sooner you get started, the better.
Financing your property
There's no point starting your search for your dream property until you know exactly how much you have to spend. Otherwise you'll just waste time looking at properties that don't fit your budget.
Should you be relying on securing a mortgage, you will need to weigh up your options, find a supplier, and get the mortgage approved. There are a huge number of products available, all with varying conditions, so to ensure you find one that suits your individual circumstances, we recommend speaking to a mortgage adviser.
Tax planning
If you're planning to relocate to Ireland on a permanent basis then it's important to establish your tax liabilities prior to departure, as they're highly likely to change. Tax is a tricky business, as each person's liabilities will differ depending on their circumstances.
For example, are you keeping your property in the UK to use on visits, or to rent out? Will you be earning a wage in the UK? On top of this, you need to establish whether inheritance tax will apply to you and your assets. We recommend speaking to a tax expert, as they are best positioned to explain matters clearly, and to ensure your affairs are in order.
Planning a property viewing trip to Ireland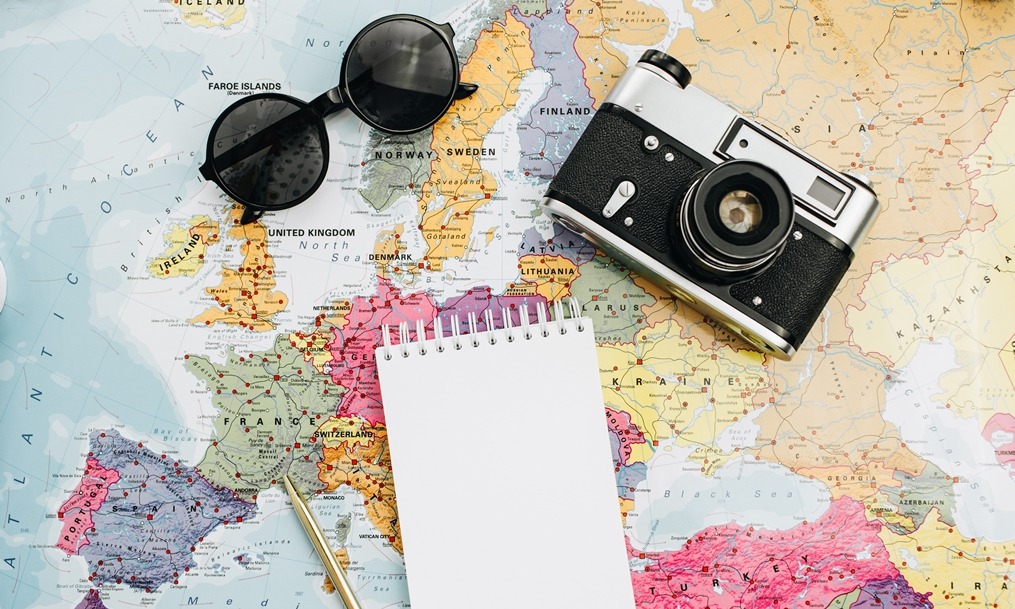 Before you decide to buy in Ireland, you need to visit the country to ensure that it's 100% right for you. If you're considering buying in Ireland, chances are that you've visited on a number of occasions. If that's not the case, it's important to plan a trip to help you establish the region you'd like to buy in, and to get a glimpse into what your new life could be like.
Whilst on your viewing trip take the time to:
Explore the local area, and to chat to the locals set to become your neighbours
Visit restaurants, cafes and pubs to see whether you like the places that you could be hanging out
Establish what local amenities are available, and whether you're close enough to those you consider essential, i.e. Is there a gym nearby? Are there enough shops? Are the local schools and medical facilities satisfactory?
Establish what life will be like if you buy there.
How long should a viewing trip last?
You need to plan your viewing trip based on how much time you have, and how much you'd like to see. For example, should you have spent a lot of time in the area, and know it's for you. there will be no need to explore other potential locations. In this instance, you'll be able to line up a number of viewings over a weekend. If you require more time to familiarise yourself with the area, allow yourself a few more days.
When should I go on my viewing trip?
Where possible, visit your potential new home at different times of the year. Be sure to visit in the winter, when the weather may not be so good, so you know what to expect year-round.
Where should I stay on my trip?
We recommend staying close to where your potential property is located. This allows you to try out the life you will be living once you have bought the property. You can shop in your local shops, drink in the local pub, attend local events, and meet your neighbours. This will help you establish whether it's a life you actually want and help identify any potential problems or concerns.
How should I make the best of a viewing trip?
You need to employ an experienced estate agent to set up property viewings on your behalf. Choose an independent agent who can demonstrate a thorough knowledge of the area, and who has a portfolio of properties that suit your needs and budget.
Prior to flying out, send out a list of what you want and any deal breakers, and talk them through with your agent. It's important they understand your needs so that they only show you properties that match your criteria.
As you'll be seeing a number of properties, take photos and make detailed notes along the way. This will help you remember each property individually, even at the end of a long day looking at potential options. Remember that the time you spend in the car with your agent is prime question-asking time! A good agent will be able to help with things like the best local schools, how to connect to the utilities, what events you should keep an eye out for, and so on.
Make lots of notes! If you're ensure of what to record, start by jotting down points on the appearance of the property and its location. Next, note down the amenities available close by, and any features that caught your eye or put you off. The more detailed you can be, the better.
Essentially, there are no rules to abide by when planning your viewing trip. All you need to ensure is that you have a strategy in place that suits you and your needs.
Making an offer
Once you've had a viewing trip and you've spotted the home of your dreams, it's time to make an offer. It can be tempting to jump right in but doing a little bit of preparation will help to make the whole process of making an offer on a house in Ireland that much smoother and more problem-free.
Understand the Irish property market
One of the big concerns for anyone putting in an offer is 'am I going too high/low?' This is relatively easy to solve — have a look around at both asking and sold prices for the local market to get an idea of what similar properties sell for. Do ask your agent, but remember that they do ultimately work for the seller. Do some independent research too — our Irish property news is a good place to start.
Charm the seller
Build up a relationship with the seller — you're buying something they love and have put a lot of time and energy (and money!) into, after all. Try not to be too aggressive in your valuation, as this can put them off. Likewise, don't be bullish in your attitude: it is a business negotiation, but it's also something quite personal.
Think like a poker player
It's time to get your poker face on! Read the vendor's emotions and adapt accordingly. With some, you might want to show how keen you are, but, with others, that could make them think they can take advantage, so you'll want to play it cool. Do let the selling team know that you know your stuff and have viewed a number of properties already.
Take control of the negotiations
You're the one making the offer — and the seller needs to make a sale, whereas you have any number of choices of a house. This puts you at a distinct advantage when making an offer on a house in Ireland. Many people think of the seller as having the upper hand, but this isn't the case —so take advantage of it to lead the negotiation. Take a look at our guide on how to negotiate abroad to learn more.
Organise your finances
Make sure your budget is fully planned before making an offer on a house in Ireland, including how you're going to transfer your money over to Ireland. Leaving this to the last minute before you make an offer or counteroffer could lead to it falling through.
Make a fast counteroffer
Be ready with your counteroffer before it's even needed. Decide how much you're willing to budge by when deciding on your initial offer. That way, you don't get overtaken by someone else's offer when you go back to work out what you're happy to shift to.
Don't stress if it doesn't come through
Sometimes even after making an offer on a house in Ireland with careful planning, it will fall through. The seller might change their mind, for instance, and take the house off the market. If this does happen, it is hard, but try not to let it stress you too much. It's outside of your control — and many people in this situation find that they later end up with an even better property.
How to get a building survey done in Ireland
When buying property there is one step you can't afford to skip — having a professional building inspector give the property the once over. It's all too easy to fall in love with one of Dublin's Georgian townhouses, or with a quaint Irish cottage, and to believe that everything about it is utterly perfect. However, unless you're professionally qualified to know for sure, this attitude could see you suffering financially later down the line.
A building inspector will consider the foundations, the roof, the electrics and plumbing, all the nooks and crannies, creaks and leaks! Whatever problems they find, big or small, you'll either have complete peace of mind that the property is a sound purchase, dodge a costly bullet, be able to knock down your offer, or pop a clause in the sales contract outlining the work that needs to be completed by the current owners prior to the sale. All of these outcomes are preferable to missing something that could cost you thousands.
How to find a building inspector
The owner of a property is under no legal obligation to disclose any defects with their property. Neither is the estate agent. You need to find an independent, qualified surveyor to come and inspect the property — someone who has no vested interest in the sale.
It may be sensible to avoid companies who offer structural surveys in addition to architectural or engineering businesses. They may recommend costly investigations that benefit them financially.
In Ireland, check out the Society of Chartered Surveyors Ireland (SCSI) register to find a surveyor in your area. Make sure that they are have private indemnity insurance or building surveyor insurance. This will cover you in the event that defects are discovered after the survey is complete. Even the most professional amongst us have off days. Things can get missed! Seek proof that you're protected in the event that your surveyor misses something important.
Property is a relatively small world and estate agents and solicitors will be able to recommend experts. You can ask around amongst neighbours to see if they have any recommendations. The internet and local business pages are other good places to start.
When making your choice, you could ask to see a sample report. Report styles will vary, and this will give you an idea not only of how thorough they are, but also whether you can understand what they're on about! They should all be able to explain things in layman's terms. Be wary if a company says that they don't provide sample reports.
Types of survey
There are three types of survey in Ireland. Here is an overview of each one so that you can choose the level of detail that is appropriate:
Type 1
Type 1 is a somewhat basic "walk-through" inspection of the property. It wouldn't normally include checking attics or planning matters. It would give you a summary report, but is worth the paper it's written on? It might be suitable for a new property or one that you know well.
Type 2
Type 2 is a thorough inspection we are more used to. It will not only include checking aspects of the property such as the attic, insulation, drains and services but also suggesting remedial action. The surveyor will check boundaries, planning issues and recent alterations. The style of report will vary but the detail should be sufficient for most buyers.
Type 3
Type 3 is even more thorough again. The surveyor may lift floorboards, access service hatches, and switch the central heating on to check it works.
Is it expensive?
Most property fees are based on a percentage of the sales price. But that is not the case with surveys, which are typically priced according to the time they take to complete. The cost of a survey will depend upon a few factors. These are the standard questions you'll be asked by your building inspector before they can quote you a price for the survey:
The age of the building
The type of building – house, flat, etc.
The square metre size of the property
What extensions or modifications have been made to the structure
The location of the property
As a rule of thumb, budget for €500 to €1,000. This might seem like a cost you could do without, but it is considerably less than what you're likely to incur if you have to face repair costs later.
What happens after making an offer?
Agreeing the sale
Once your offer is made and accepted, the sale is agreed, and you will be required to pay a booking deposit to the estate agent to take the property off the market. This can be a small percentage of the offer or a fixed fee. This booking deposit is refundable up until you sign the contract of sale.
Your estate agent will then prepare a document of the sale details, which, when complete, will be sent to your solicitor and the seller's solicitor. This document details the price, the names and addresses of buyer and seller, the estimated closing date and any conditions of the sale. Once the seller's solicitor has received this, they will send the contracts for sale and a copy of the title deeds to your solicitor to examine.
At this point, if you haven't already, you really should have spoken to your currency specialist. If the pound-euro exchange rate moves against your favour now, could you afford to complete? If not, you might lose your deposit.
Closing the deal and locking in the mortgage
As soon as your offer is accepted, it's time to make your mortgage approval concrete. You'll need to provide the lender with all the details on the property, including age, type and address. They will then send out an employee to conduct a valuation report.
They might also ask to see the survey report, especially if the property is quite old. When they're happy with everything they will approve the loan and send through a formal letter detailing your mortgage offer. This will outline:
The value, length, cost and repayment schedule for your mortgage
The address and description of the property
Terms and conditions that apply to the offer
The expiry date of the mortgage offer
Signing on the dotted line
Next, you will meet with your solicitor so that they can help you to formally accept the mortgage offer and talk you through the contract of sale. If you're happy, you will sign two copies of the contract, which the solicitor will send to the seller's solicitor. The seller will sign them and return one copy to you. You now have a legal agreement in place!
Making the final payments
A closing date will be agreed upon, which is when you will receive the keys. Prior to this, the remainder of the money needs to be paid. You'll lay down your full deposit and your lender will issue the mortgage check (once you have home insurance place). If you're purchasing an apartment, building insurance is typically included in your service charge so you won't need to arrange this yourself. Once all the money is in the right places — your Irish property will be yours!
Transferring the deeds
Once the sale is complete, you'll need to register your deeds with the Irish Land Registry. Your solicitor will help you with this. This process can prove quite lengthy and can range from just a couple of months up to a couple of years. If you wish to sell the property before the registration is complete, you are able to do so as the legal owner.
Explore our range of free Ireland property guides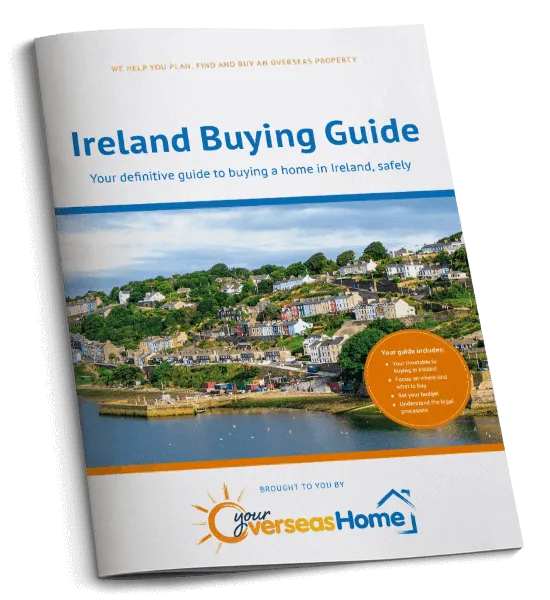 The Ireland Buying Guide takes you through each stage of the property buying process, with practical recommendations from our experts who have been through the process themselves. The guide will help you to:
✔

  Ask the right questions
✔

  Avoid the legal pitfalls
Download your free guide to buying in Ireland