If you're buying property in Ireland with a plan to move there, you may be wondering how easy the process is — and what living in Ireland is really like!
Ireland is similar to the UK in a lot of ways, but there are many differences too. For those thinking about moving to Ireland, we have put together a list of the main things you will need to consider to ensure a safe and secure move, plus a few tips for settling in.
We'll cover:
5 signs you should move to Ireland
Moving to Ireland
Can I still move to Ireland after Brexit?
Transport and travel
Healthcare
Work and income
Moving to Ireland with children
Removals
Taking your pets to Ireland
Connecting utilities
Finding tradespeople
How to get an Irish passport
Cost of living in Ireland
Getting to grips with the Irish lifestyle
Settling in
LGBTQ+ life in Ireland
5 signs you should move to Ireland
Are you craving open, green spaces, friendly village life, and unrivalled craic? If so, or you resonate with anything from our list below, sounds like you should move to Ireland!
1.You're craving wide open spaces
Ireland has some of the world's best countryside, we say without a hint of bias. Whether you're looking for a holiday home on the rugged Atlantic coast – imagine waking up with a panoramic view over Donegal Bay – or even an apartment in Dublin, just a short drive from the Wicklow Mountains, you're spoilt for choice in Ireland.
2.You've got cabin fever
If your post-pandemic resolution is to get a bit more active or find a new hobby, you're in the right place. Ireland is perfect for anyone looking to get outside, keep fit and pick up a new sport or activity. It's no wonder that our holiday home market is booming here, with so much to do around the country.
From the hills and lakes of Glendalough to the austere landscape of the Burren and the dramatic scenery of the West Coast, Ireland is surprisingly diverse. Fill those lungs with fresh air as you try out world-class golf courses, spectacular hikes and biking, or – if icy water doesn't put you off – surf some of the best waves in Europe on the Atlantic coastline.
3. You want more house for your money
According to an end of year report from Daft.ie, the average cost of an Irish home now stands at €311,874. There are huge bargains to be found in some of the most scenic corners of the country including Donegal, where the average property price is €145,000, and Leitrim, where the average price is just €167,500.
4. You want more time for yourself
As the Irish are fond of saying, 'When God made time, he made plenty of it,' – and if you move to Ireland you'll get more chance to enjoy it. Ireland has a healthy work-life balance, better than much of Europe according to the OECD Better Life Index.
Average working hours in Ireland tend to be 9-5 or a perfectly reasonable 35-40 hours a week. Furthermore, holiday allowance clocks in at a wonderfully healthy four weeks of paid holiday per year. When you add that to nine annual public holidays, that's a lovely amount of time off.
5. You'd quite like to keep your EU rights
British people's right to live and work in Ireland hasn't been affected by Brexit, but if you have Irish heritage and want to make things official with an Irish passport, you'll be pleased to hear it's a relatively straight-forward process if you have an Irish grandparent. Additionally, being the home of Ryanair, from Ireland it's nice and easy to grab cheap flights to more than 190 European destinations without breaking the bank.
Moving to Ireland
When moving to another country you should consider how to access all the essential services there. Ireland might be our closest neighbour, but not everything works in quite the same way. Here, we'll look at the main differences to be aware of in healthcare, education, transport, and more, for anyone moving to Ireland from the UK.
Consider where you want to live
Many people will have a good idea of where in Ireland they want to live, mainly thanks to previous visits there or because they have families in the area. However, some people may need to sit down and think about what it is they are looking for here. Ireland has an incredibly diverse landscape, with Dublin popular for those looking for a city life – and the added benefit of the countryside being incredibly close by. Galway is popular for its culture, while County Kerry is known for its beautiful landscapes and outdoor pursuits. Take time when reviewing your options and do your research.
Finding the right estate agent
Finding an estate agent is one of the most important aspects of your journey to purchasing your dream home in Ireland. You should find an agent who is registered with the Property Services Regulatory Authority in Ireland. They should be able to meet all your needs — such as listening to your brief and only showing you properties that match your criteria — and give you additional information on your new local neighbourhood, such as the nearby amenities and facilities. Your estate agent should be proactive and go out of their way to help you find your dream home. They should be on hand to answer any questions you have about the property.
Choosing your solicitor
Choosing the right independent solicitor is also important when purchasing property in Ireland. It's their job to ensure that you are protected during your property buying journey. This is a legal transaction and you will be spending a significant amount of money: two enormous reasons for ensuring that every i is dotted and every t, crossed. Your solicitor will guide you through the entire process, protecting your needs and wants. They will ensure you are in no way affected by any issue on the vendors side – such as unpaid mortgage costs or similar.
Getting a building survey
Once you have chosen your new area and found a property, you will begin to move through the purchase process. At this point we recommend getting a building survey. This will ensure there are no hidden defects in the property that could cost you money. You should choose an independent surveyor who is registered by the Society of Chartered Surveyors Ireland (SCSI). These defects could include things such as rising damp, pyrite, broken sewerage pipes or similar and could cost a significant amount of money to repair – especially if they are left unnoticed for a while.
Property buying costs
In addition to the actual price of the property, you will need to consider additional costs. These will usually add up to a minimum of 5% of the purchase price. They typically include stamp duty, legal and deed registration fees, a valuation fee, VAT (on certain properties), the cost of utility connections, estate agent's fees and various fees and costs associated with the mortgage. It's important to ensure you know the full price of all these additional costs before you sign a contract.
Transferring your funds to Ireland
Unless you have a lump sum in euros in Ireland, it is likely that you will need to transfer your money over the currency market into sterling. We recommend using a currency exchange specialist, such as Smart Currency Exchange. They offer a number of tools, resources and services that you can use to make the most of your transfers and reduce the risks associated with sending money overseas, both to purchase your property and to fund your life here.
Schools
If you are moving to Ireland with young children, give careful consideration to where to send them to school. We recommend involving your children in the decision to ensure they feel more like part of this journey. This will help them deal with any anxieties they may have about it. You will usually be able to find out a lot of information about the school on their website, which could also be helpful for your children to assimilate themselves in the new environment.
Healthcare
For anyone moving to Ireland, it is incredibly important to think about how you will take care of your health. We recommend assessing your options before you go. Ireland has a very high standard of healthcare, with modern facilities and well-qualified doctors. Like the UK, there is a public system, although there will be similar issues that you may be used to with the NHS – such as long waiting times and delays. Unlike in the UK, you will usually have to pay for some parts of your treatment.
Some expats decide to take out a private medical insurance policy. This ensures they are covered for everything and can also take advantage of a faster service.
We recommend looking into the local medical facilities before you make a definite decision as to where you want to live – particularly if you have specific needs in this area.
Accessibility
One of the benefits of moving to Ireland is its close proximity to the UK. This makes it easier to visit the country during the buying process. Travelling to, from, and around Ireland is simple, so you can make visits to home with ease and have your friends and family visit you once settled in.
There are two budget airlines offering flights between the UK and Ireland – Aer Lingus and Ryanair – but you can also take a ferry from various places around the two countries, mainly from Liverpool in England and Holyhead in Wales. The journey usually takes around two hours, but you can choose faster or slower routes depending on your needs. The journey can be quite scenic if you decide to take the long way round and enjoy your trip.
Additionally, you can also easily and relatively cheaply access the rest of Europe through ferries or air travel, allowing you to spend some time exploring the continent during the weekend or when you have some free time.
Can I still move to Ireland after Brexit?
As the UK has formally left the EU, you may be wondering if you can still move to Ireland after Brexit. Rest assured there is no need to worry. The rights of UK citizens in Ireland have not been affected. An agreement is in place that ensures those planning a move to Ireland can go ahead with their plans unhindered.
Will Brexit affect me when I move to Ireland?
No. None of your rights as a UK citizen have been taken away post-Brexit. The same applies to Irish citizens living in the UK.
Prior to Brexit, the British Foreign Office confirmed an agreement had been reached in Brussels in regards to UK and Irish citizens. This agreement affirmed 'the rights of Irish and British citizens under the Common Travel Area (CTA) are protected after the UK leaves the EU'. This historical agreement is still in place between Ireland and the UK and will be upheld indefinitely. Therefore, there is no need to worry about how Brexit will impact the rights of you and your family.
What is the Common Travel Area (CTA)?
The CTA was introduced long before the UK and Ireland became members of the EU. It 'facilitates the principle of free movement for British and Irish citizens between the UK, Ireland, the Channel Islands and the Isle of Man.'
Therefore, Irish and UK citizens living in each other's countries are not required to apply for residency rights or settled status to retain their rights and freedom of movement.
What does this mean in practice?
Essentially, the rights of UK and Irish citizens to live in each other's countries has not changed at all. British citizens wanting to move to Ireland will retain the right to enter, live, and work in Ireland without needing to secure permission. Unlike those hailing from other parts of the EU, UK citizens can retire to Ireland without needing to prove they have private health insurance or sufficient resources.
Those who have already moved or who plan to move to Ireland retain their rights to access education, social welfare entitlements, benefits and housing, pensions, healthcare, and the right to vote in both local and parliamentary elections. British citizens wanting to move to Ireland retain the right to enter, live, and work in Ireland without needing to secure permission.
Transport and travel
One of the many wonderful things about Ireland is how easy it is to get around the country in a relatively short space of time. This means that after you make the move to Ireland, you can look forward to weekends exploring all corners of your new home, from the deserted beaches of Donegal to the world-famous Ring of Kerry.
Public transport in Ireland
You'll be pleased to hear that Ireland has a fantastic network of buses and trains connecting all major towns and cities. If you're living in Dublin, Cork, or Galway, the public transport network is so extensive that you will have little need for a car, unless you plan on spending your weekends exploring more remote locations.
Although overall service is great, you should expect buses to be less frequent in remote areas, on Sundays, or during winter. Should you be living in a remote location, it makes sense to have your own vehicle. And, if you're keen to explore the more hidden, charming corners of The Emerald Isle, you best do it behind the wheel of your car.
Driving in Ireland
Ireland is a beautiful country, and due to its relatively small size, it's easy to navigate by car. If you're wondering what side of the road they drive on in Ireland, the answer is the left — just like in the UK. Although the Irish drive on the left and there is ample road signage to ensure you won't get lost, there are a number of subtle differences to Ireland's roads to brush up on before your arrival.
Rules of the road
First, let's cover the basics of driving in Ireland. In Ireland, cars drive on the left, and give way to the right. Signposts are in English, and sometimes Gaelic, and distances are quoted in kilometres. Bear in mind that if you cross the border into Northern Ireland, the road signs will switch to miles per hour. As is to be expected, the driver and all passengers are legally required to always wear a seatbelt, and it is illegal to operate a mobile phone while driving a vehicle. Children under 12 or 1.5-metres in height must sit in the back seat. It's also illegal to use your car's horn at any time between 11:30pm and 7am.
When driving a vehicle in Ireland you must always ensure you have your driving license, vehicle registration documents, and proof of insurance, just in case you get stopped by the police. The minimum level of insurance required to be on the road legally is Third Party, and your insurer should offer you a free Green Card, so that you can prove your insurance status quickly. You can legally start learning to drive at age 17.
Speed limits
Speed limits vary from 30 kilometres per hour to 50 kilometres per hour in built-up areas, or outside schools, to 120 kilometres per hour on dual carriageways and motorways. Usually on open roads, the speed limit is 100 kilometres per hour. As you would in the UK, keep your eyes out for speed limit signs and stick to them. If you're caught speeding by a camera, you'll have a ticket sent to your home. If you're caught by the Guarda – you'll be issued an on the spot fine. If you don't have the cash on you, expect to be accompanied to a cash machine!
Drink driving limits
Driving under the influence of alcohol is taken very seriously in Ireland, and the limits are much lower than in the UK. Those who've just learnt to drive, or whose work involves having passengers in their vehicle (taxis, mini-bus drivers, etc) are limited to 20 milligrams of alcohol per 100ml of blood. The limit for fully licensed drivers is 50 milligrams of alcohol per 100ml of blood. For most, these limits will mean that you can't even have one drink before getting behind the wheel. Drink driving fines are steep – a two-year driving ban and a fine of €1,500 (£1,300).
Good quality roads
Ireland's roads are of a generally very high standard. There are four categories of road to be aware of:
Motorways – As is to be expected, Ireland's motorways are the largest of the country's roads. They take you on the most direct route from city-to-city and are labelled with a capital M and a one or two digit number. On some of these roads, you will be expected to pay a toll – on the M6 and M7 for example. If you need to get somewhere in the quickest time possible, these motorways are your best option, but don't expect the views to be as interesting as elsewhere.
National Primary Roads – You'll identify these roads by their green signs and the fact they are labelled with an N and then a number from 1 to 33. These are the next largest type of road. You'll find them linking together larger towns, and they're often dual carriageways.
National Secondary Roads – To confuse matters, these secondary roads linking smaller towns to each other, are also labelled with an N, and then a number between 51 and 82. These roads are narrower, more winding, and more akin to what you might find in rural areas of the UK, meaning that in some spots the road might only be wide enough for one car to pass at a time.
Regional Roads – These are the smallest of Ireland's roads and can be identified by the letter R and three numbers. These are the narrowest and most windy of the bunch, and they link together the smaller towns and villages.
Can you drive legally in Ireland?
If you hail from the UK or within the EU, you can currently drive legally in Ireland on your existing licence. If you hail from outside of the EU, Ireland also has a reciprocal agreement with a number of nations that allows them to drive easily in Ireland. You can check whether you're eligible on the NLDS website. If you're not listed as one of the countries that Ireland has a reciprocal agreement with, you can drive in Ireland on your current licence for up to a year — at which stage you will have to apply for an Irish license and take a driving test!
BE PREPARED!
If you're planning on touring around Ireland, it's important to note that due to the country's sparse population, there are nowhere near as many service stations as we're used to in the UK. Before you set out on any journey, you should always be sure to have a full tank. Should you find yourself running low on fuel, exit to the nearest town and fill up there.
Converting to an Irish driver's licence
If you hold a UK driver's licence or a licence issued within the EU, you can legally drive in Ireland until your current licence expires. If you wish to exchange it for an Irish driver's licence, you are legally obliged to do so within ten years of your UK licence expiring.
You will be able to drive with a valid foreign driving license for up to a year, after which you will need to apply for an Irish driving license. There is a reciprocal agreement in place between the UK and Ireland, which means that you can obtain this license without having to retake your test.
If you plan on becoming permanent resident in Ireland, meaning that you live here for at least 185 days of each calendar year, you might want to voluntarily exchange your EU licence for an Irish licence. This is not essential, but if you have the time, it will save you rushing through the rigmarole when your current licence expires.
How to apply
To get your Irish driver's licence when you move to Ireland, you need to attend one of the country's NDLS centres, taking with you photographic ID, proof of residency, proof of your PPS number and proof of address. In addition to your proof of ID, you will fill in a simple application form, and provide any required supporting documentation, i.e., an eyesight or medical report form (if required).
Whether you need these additional reports will depend on what category of licence you are applying for, your age, and medical background. The switch can take up to three months to be processed. This is because the NDLS need to verify each and every foreign licence with the official body of the country that issued it. Switching your licence will cost you €55.
Taking your car to Ireland
Given Ireland's proximity to the UK, many people moving there choose to take their car with them. But what does that involve? If you choose to bring your British car with you when you move to Ireland, there are four steps you need to take before you can legally drive in the country.
Before you go
When you know your exact arrival dates in Ireland, there are two appointments that you must book. Firstly, at your nearest Personal Public Service (PPS) Allocation Centre. This appointment should be made for as close to your arrival date as possible. At this appointment, you will be issued with a PPS number. This allows you to access healthcare, welfare and so on, but is also a requirement to register a car. You can only be issued with a PPS number in a face-to-face interview. Fortunately, it is possible to book this appointment online prior to your arrival.
Secondly, you need to book an appointment at one of Ireland's National Car Testing Services (NCTS) within seven days of your arrival. This appointment must be scheduled after your PPS number appointment. Your car registration needs to be completed, and the VRT paid in full, within 30-days of you arriving in the country. If you don't do this, you may end up receiving a hefty fine, or in more extreme circumstances, having your car seized or facing prosecution. Make both appointments as soon as you know the exact date for your move to Ireland.
Vehicle Registration Tax (VRT)
As the name suggests, Vehicle Registration Tax is what you pay when you register a vehicle in Ireland for the first time. When you attend your NCTS appointment for the inspection, they will examine your vehicle. This is to ensure it's the same vehicle stated in the official registration documentation.
How much you have to pay in tax will depend upon the make and model of the car. Generally, they tend to go by a percentage of the car/small van's recommended retail price. To establish a rough estimate that you can use to budget for your move to Ireland, visit the Irish Revenue's Vehicle Registration Online Enquiry System. In addition to your PPS number, you need to take along proof of Identification.
Once you've registered the vehicle and paid the VRT, you will receive a receipt and your new registration number plate. The NCTS will be able to issue you with your new Irish plates.
Some people are exempt from having to pay VRT and having to register their vehicles. Mostly this just applies to students and vehicles used for business. You can check whether you are eligible for an exemption on the Office of the Revenue Commissioners' site.
Get motor insurance
You have to be insured to drive legally when you move to Ireland. Car insurance in Ireland works the same way as it does in the UK. There are a range of insurance providers out there, so shop around to secure the most competitive price.
Pay motor tax
Once the car is registered and insured, you can pay your motor tax online at the Department of Transport, or in person at your local Motor Taxation Office. Once this tax is paid, you get a certificate of registration, and you will finally be ready to hit the open road! Although do bear in mind that when driving in Ireland, you must have your licence and registration with you at all times.
Do I have to pay VAT?
VAT is payable on cars brought into Ireland if they are brand new. 'New' is officially classified as less than six months old, or with less than 6,000km on the clock. Even if you have paid VAT on the vehicle in another country, unfortunately you will still be required to pay it in Ireland too.
What is the National Car Test?
If your car is more than four years old, there may be one more final hurdle for you. If your vehicle doesn't have a valid EU Roadworthiness Certificate, you will have to undertake Ireland's National Car test. This ensures that your vehicle complies with certain safety and environmental standards. To drive legally, either an EU Roadworthiness Certificate or a National Car Test Certificate needs to be always on display in your vehicle. The National Car Test takes around an hour and will cost you €55.
There are several locations around the country that conduct National Car Tests. They check matters including exhaust and emissions, lights, steering, brakes and so on. This isn't a one-off test: it's something that you need to repeat every couple of years to ensure your vehicle still makes the grade.
If the vehicle you wish to move to Ireland already has an EU Roadworthiness Certificate, you only need to take the test when that current certificate expires.
Healthcare in Ireland
There's little point planning a lifestyle move to the Emerald Isle if you won't be able to care for your health when you're there. Fortunately accessing Ireland's public healthcare system is relatively easy.
Irish healthcare is of a very high standard. You'll find modern facilities, well qualified doctors, and access to first-class treatment. However, the public system in Ireland suffers from the same problems, delays, and long waiting times as the NHS. In addition, some treatment isn't completely free of charge and requires a small subsidy.
All you will need to secure access to the public system is a resident visa — so, if you're a UK citizen, you're already entitled to healthcare in Ireland. However, many expats making the move opt to take out private medical insurance to cover any treatment.
Remember, if you require a certain type of treatment or medication, or need to be close to medical facilities, factor this in when choosing where to live. If you're just spending holidays or weekends in your property, ensure you have enough medication to cover your stay.
In the case of emergency, you should call 999 or 112.
How good is healthcare in Ireland?
You'll be pleased to hear that the Irish health system is very good. The OECD Better Life Index awarded Ireland a score of 9.2, meaning it has the 5th best healthcare system among the world's leading powers, while the UK was down in 17th with 7.8. Life expectancy for Irish men is 81 and 85 for women – two years higher than the OECD average of 83 years in the UK.
Accessing Ireland's healthcare system
If you are a UK citizen or you have secured resident status in Ireland, you will be entitled to access the country's public healthcare system, which is funded via general taxation. This doesn't mean that all treatment is free of charge – you may be required to pay a subsidised fee depending on your income, age and whether you are suffering from an illness or have a disability. So, healthcare is not necessarily free in Ireland.
Maternity and neonatal care is completely free of charge, but only until the child is six months of age. Should you require emergency care, be prepared for a fee of €100 (£89) simply for a visit to any Accident and Emergency Department.
Before you can access the system, you will need to apply to the Irish Health Service Executive for your medical card. They will determine whether you are Category 1, which means you are 'fully eligible' to access a range of services and medication completely free of charge. This is means tested and typically only granted to those on a low income, or with a disability of some kind that prevents them from working. At present, only around 30% of the Irish population are deemed fully eligible. Category 2 is classified as 'limited eligibility', which grants you access to many services either free of charge or at a low cost. It is also possible to secure a GP Visit card, which allows those on a low income to qualify for free visits to the GP.
Will I have to pay to visit my GP?
Unless you have a GP Visit card, you will have to pay to see your GP! The cost of GP appointments varies depending on where you are in Ireland. There are no standard fees in place so always confirm your GP charges when you register. You can expect to pay between €30 and €65 (£26-57) for a GP visit, and as much as €25 (£22) for a repeat prescription.
Prescription drugs and medical appliances are available to all citizens and residents at a reduced cost or completely free of charge. Ireland's Drug Payment Scheme guarantees that no household will have to pay more than €144 (£127) per calendar month for a month's supply of prescribed drugs, medicine and medical appliances. If you secure a medical card or are suffering from a long-term illness, you will not have to pay at all.
How much will private health insurance cost in Ireland?
Many expats making the move to Ireland choose to take out private medical insurance to cover any additional costs. The main companies offering private health insurance policies are Vhi Healthcare (part-owned by the Irish government), Aviva, and Laya Healthcare.
If you want to compare Irish health insurance policies you can visit the website of The Health Insurance Authority, as they are the statutory regulator of the Irish health insurance industry. We looked at the cost of a policy for a 50-55 year old, non-smoker, in good health in Ireland and found that policies range from €80-94 (£70-83) per month.
Work and income
It will be a weight off your mind when moving to Ireland if you know there's a job waiting for you. That way you can budget, apply for a mortgage, and get the kids into school knowing where you will be based. If you're planning on looking for work when you move to Ireland, you will need to factor where the best job opportunities are into your property search, as most are congregated around the biggest towns and cities.
If you plan on living more rurally, it's possible to earn money online offering services such as copywriting, editing, or programming. As it's so important to ensure that you can afford your new life in Ireland, you should consider where and how you'll bring in money from the very beginning of your buying journey.
One of the reasons so many Brits make the leap to Ireland is because there's no language barrier. Also, currently it's not necessary to secure a visa to work in Ireland. Still, it's important to get clued up on how the job market works as this will make your search as pain-free and low stress as possible. For this reason, here we'll run through how to make a living in Ireland, which industries are rife with opportunity, and where you should start looking for that dream role.
Can I work legally in Ireland?
All UK and European Union citizens have the right to live and work in Ireland. An excellent resource for those wanting to move within the EU is the EURES portal, which matches skilled workers with opportunities around Europe.
Transferring qualifications
Your first step should be to contact the relevant governing body in Ireland. They will inform you whether your qualifications are transferable or whether you will have to have them assessed. It will depend entirely on your industry. It's possible you might have to take an exam or under-go further training in order to comply with Irish standards. As this can take a little time, the sooner you get the ball rolling on this the better. If you're looking for work in a field that requires proof of qualifications, be prepared to provide a qualification certificate. You can source this via Qualifications Recognition Ireland. As a general rule, you can expect any degree secured in the UK to be equivalent to an Irish degree.
To become a paid employee, you need to apply for an Irish PPS (Personal Public Service) number. This is Ireland's equivalent of a National Insurance Number. You need to be living in the country to apply and it allows employers to know how to tax you. The PPS card also gives you access to drivers' licences, child immunisations, public health services, free travel, and social welfare (if eligible). Your PPS comes in the form of a photo ID card. You will also need to set up an Irish bank account.
The job search
Once you've established that you can work legally and that your qualification is accepted, you'll need to conduct your job search in the same way that you would in the UK. Hone your CV to each individual job posting, search for companies that interest you, and apply speculatively. Then, of course, there are the job listings sites you'll find online. Here are some of the most popular:
Try reaching out to recruitment agencies that specialise in your sector. If your skills are deemed 'in demand', recruitment agents will actively want to speak to you and recruit you. Often recruiters want to see you're actually living in the country before they spend time putting you up for roles.
There are a huge number of recruitment agencies in Ireland. To ensure you're choosing the best ones, have a look at the National Recruitment Federation website where those that meet specific criteria and industry standards are granted membership.
If you have a company in mind that you'd like to work for, it's worth searching for vacancies on their website, or by tracking down employees via social media networks liked LinkedIn and contacting them speculatively. People like to be asked for their guidance and advice – it makes them feel important! Ask people to meet for a coffee so that you can pick their brains on where to direct your search. You never know where that simple coffee might lead.
Another option is to search through the relevant Irish job websites. In addition to job listings, many of these websites offer useful pointers for tailoring your CV to the Irish market. Some good options as a starter for ten include, Irish Times, Jobs in Ireland, Headhunt International and Career Jet. There are also industry specific job listings websites, i.e. Jackie Brown Medical and Hook Head. So, do bear that in mind when you commence your search.
What about casual work?
Ireland has certainly signed up to the "gig economy", those casual jobs such as Uber driver, where you can choose your own hours but lose many of the protections of full-time work. If you will need to earn cash but don't want to take on a full-time job, it is possible to wait until you've made the move to Ireland and then seek out opportunities.
Agencies and the internet are the most obvious sources of casual work, but don't forget word of mouth too. Don't be shy about chatting to your new neighbours and telling them that you're on the hunt for a few hours of paid employment. You never know who might need staff, and the Irish are a helpful and welcoming nation.
If you have a trade and want to secure work with a local business, you should get in touch prior to the move to see whether they have any opportunities open. Most will tell you to pop in and see them when you arrive, but at least by letting them know that you're coming, and sending over your information, you'll put yourself on their radar, hopefully meaning that you'll be able to secure work faster.
Which sectors are in high demand?
There are a number of sectors where skilled employees are very much in demand. When it comes to the financial industry, opportunities are promising due to the boom lead by foreign and home investment. Accountants, financial services, Fintech, and telecommunications are all looking very positive. The pharmaceutical industry is another big employer, particularly around Dublin, with companies like Pfizer and Aerie Pharmaceuticals offering exciting roles and high salaries.
No company can really function without the help of Human Resources professionals. All sectors are actively trying to recruit and retain high quality HR professionals. So, if you have good experience and the right know-how, you should be able to secure an exciting, well-paid position.
Over the course of 2016 and 2017, we saw many international companies relocating their headquarters to Ireland. They made this move to stay within Europe ahead of Brexit. This has led to a rise in jobs involving different European languages and a rise in tech roles. If you have programming skills, you'll be moving to the right place. You'll be able to secure permanent or contract work across the country at a highly competitive rate.
Additionally, all companies need talent to shout about them. Therefore, marketing and PR roles are out there in abundance too, whether that's with international companies, SMEs, start-ups, or more established financial and pharma companies.
What about part-time work in rural locations?
If you're moving to Ireland to enjoy a slower pace of life, chances are you won't want to be in a city. So where on earth do you find work in more rural locations? Do you have any skills that you can flog online on a part-time basis, for example bookkeeping, freelance writing and editing, being a virtual assistant, or travel agent? As long as you have access to the Internet, you should be able to source work online.
Perhaps you have a trade, or you'd like to find work in a local bar or restaurant? The best way to find work in smaller locations is to go and introduce yourself to people. Let them know that you're new in town and that you're on the hunt for work. Local folk will know whose looking for a little extra help on the farm, or which families are badly in need of a babysitter or dog walker. Until you ask, you won't know what job opportunities are out there!
Keep an eye out in local papers and noticeboards around town. Make up some flyers to flog your wares or consider popping an ad in a local paper.
Moving to Ireland with children
If you're moving to Ireland with children, you will need to determine where to send them to school. Try to plan your relocation around the start dates of the new school year. It's important to try and minimise disruption, and to involve your children in choosing which school they will attend. This can play a key role in lowering their anxiety over the move. Fortunately, a lot of schools in Ireland now have great websites that will provide a glimpse into what the school looks like.
While Ireland is English-speaking and just a short distance from the UK, it is still a different country. Therefore, it is just as important to consider whether a move to Ireland with your children is in their best interests as it would be if you were planning a move to the other side of the world. Fortunately, Ireland has a lot of great qualities that make it an ideal spot to raise a family.
Having helped people to emigrate to Ireland for decades, we understand just how important happy children are to a successful move. With this in mind, here we look at what Ireland offers, how to make the move, how to help your child settle in, and what to expect from the school system.
Is Ireland the right choice for my children?
When you look at the OECD Better Life Index, there's good news. The nation ranks above average in education, health, social connections, personal security, well-being, environmental quality, jobs and earnings, housing, and work-life balance. The Index also reveals that the average student in Ireland scores well above the OECD average in terms of reading literacy, maths, and science.
Furthermore, one of the biggest draws is all the fresh air you'll be able to enjoy when you move to Ireland with your children. The OECD Index states that the air pollution level in Ireland is just 7.1. This is considerably lower than the OECD average of 13.9.
What can we look forward to as a family?
Getting to know and love your new home is one of the most exciting aspects of a move to Ireland with your children. One of the country's major perks is its relatively small size, which allows you to drive to most locations within just a few hours. You can check out the imposing Cliffs of Moher, take a family road trip around the Ring of Kerry or go surfing in the Atlantic Ocean at Strandhill in County Sligo or Bundoran in County Donegal. If you like getting active as a family, there are six national parks to explore on foot or on bike.
Additionally, Ireland is a nation of sport-lovers. Take in a hurling or a Gaelic Football match as a family – or encourage your little ones to join a local team if it takes their fancy. This is a country where musical talent can flourish and is encouraged. Whether it's Irish folk music or classic rock, the nation has a rich musical history, which will appeal to many children. Perhaps, they might even take a shine to Irish dancing – you never know!
Visa matters: Can my child move with me to Ireland?
If you are a UK citizen , you have the right to bring family members to live with you in Ireland. Even post-Brexit, the rights of UK citizens living in Ireland won't be affected. The British Foreign Office have confirmed that 'the rights of Irish and British citizens are protected under the Common Travel Area (CTA)'. This agreement came into play long before both nations became members of the EU.
3 tips for including your kids in the move
Involve them
A move away from the country they know can seem incredibly daunting to a child if it remains a mystery. You can ease this process by including them in the decision and the planning. It's important to effectively communicate the reasons why you want to move to Ireland with your children, and the ways in which your life will improve when you arrive. Equally, plan viewing trips in the school holidays so that you can take the kids with you.
Research
Encourage your children to investigate their new country: to listen to music, watch TV and films, read books based in Ireland and to look up places to visit online. Ireland is a beautiful place, with a lot to offer. Therefore, taking the time to see what excitement is in store for you as a family can make them super excited for what's to come.
Plan fun
Make plans and you'll have something to look forward to when you move to Ireland with your children. Plan a trip to kiss the Blarney Stone or visit Fungie the dolphin down in Dingle. Maybe your little ones are desperate to try out their new bikes on one of the country's many cycling tracks. Or, if they enjoy rugby, you could book in to go and see a game at Dublin's Aviva Stadium. There is a lot to see and do in Ireland.
Ireland's education system
When you make the move to Ireland, choosing a school for your children is an important decision. You want them to feel happy in Ireland and school will play a major factor in how quickly your kids (and you) settle in. Here, we'll look at how education works in Ireland, so that you'll know what to expect when you make the move.
Good news — Ireland's educational system is considered excellent. It has excellent schools at primary and secondary levels, and when it comes to higher education, Trinity College Dublin is internationally renowned.
How do things work?
School is compulsory in Ireland between the ages of six to 16 and every child has the right to free education. English is spoken in schools and all expat children are eligible to attend. While Gaelic is taught in many Irish schools, studying it is not compulsory for children from overseas.
Your child is legally obliged to begin school at six, but plenty start as young as four, meaning many Irish schools actually cover the pre-school (nursery) years too. Every person has a constitutional right to home school their child if they so wish – although you'll find it isn't very common. All state-funded schools follow the Irish National Curriculum.
You will find that most schools are privately-owned, but still free, and are run by religious orders. However, most teachers will be non-religious unless you choose to send your children to a specifically religious school.
Your child will attend secondary school from 12-17. After the first three years of secondary education, it is possible to opt to take a Transition Year, where your child can explore their non-academic interests. As a rule, these years usually revolve around work experience, and afford them the chance to try out potential careers before starting their Senior Cycle. This is the equivalent of sixth form college.
At the end of Senior Cycle, your child will take their Leaving Certificate. They can either opt for a traditional leaving certificate, which focuses on academic subjects, or a vocational or applied programme, which are both more focused on technical and practical skills.
Making the right choice
It's worth noting that Irish secondary schools tend to have specialities. Therefore, you'll need to involve your child in the decision-making process to ensure they attend an institution that appeals to them and their ambitions in life. For example, some schools specialise in languages or sciences and there are others that have excellent music or arts programmes.
When does the academic year start?
The Irish academic year is the same as in the UK. It runs from September until July, allowing the longest holiday to fall during summer. If your children are taking exams, these will take place during the month of June. This means there will be minimal disruption for your kids, if you choose to move at the right time.
Primary school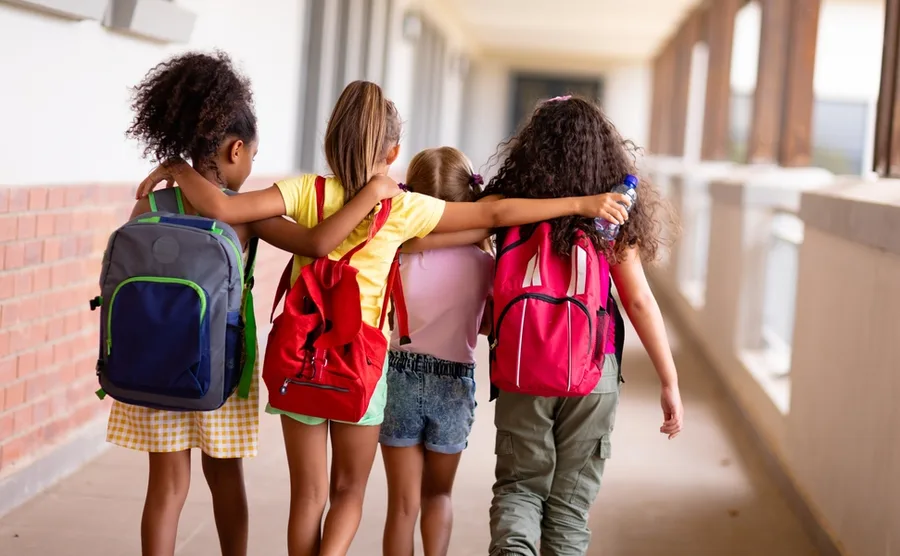 Primary school in Ireland runs from ages four or five up to 12 or 13. The first two years of school are called infant classes, and they then progress to year one and then up to year six by the time they are 12 or 13.
Irish primary schools tend to be managed by denomination, the majority of which are Roman Catholic. The number of primary schools that are either non-denominational or multi-denominational has risen considerably over the last few years, however.
If you are the same religion of the school that you'd like your child to attend, it's likely you'll be given priority admission. Having said that, it's very rare for a child to be turned away. If you have reservations about your child being taught religion, it's very common for people to opt out of those specific classes or out of assemblies.
Secondary school
After primary school, most children continue on into secondary school. There is also the option to attend a private school, a community or comprehensive school or a vocational school. Most Irish secondary schools are privately owned (but free of charge) and run by religious orders, although you'll find that most teachers will be non-religious.
If your child opts to attend a vocational school, a community school or a comprehensive – these are free too. There are a few fee-paying private schools and international schools mostly located in and around Dublin.
Secondary school education runs from the ages of 12 to 17. In that time, your child will take two important state exams to ensure they're on track. After completing the first three years of secondary education, children have the chance to take a Transition Year. This is their chance to explore non-academic interests, but it does tend to be related to the world of work. It gives them a chance to establish where they might like their careers to go before they start the senior cycle, which is akin to the UK's sixth form college.
At the end of senior cycle, your child will take their Leaving Certificate. There are three different Leaving Certificate programmes to choose from: the Traditional Leaving Certificate, the Leaving Certificate Vocational Programme, or the Leaving Certificate Applied Programme. The Vocational and Applied Programmes are more focused on technical and practical abilities rather than the academic subjects of the Traditional Certificate.
It's important to choose your child's secondary school wisely and to involve them in the selection process. Many Irish schools have specific strengths, so it pays to attend a school that's in line with their interests and ambitions. Some schools are particularly strong in music and the arts; others are excellent when it comes to languages or science.
Further education
To progress into higher education each child needs to score enough points on their Leaving Certificate exams. Things operate on a points system. Your child will be awarded points for their best six grades. Most of the time, pupils opt to study seven subjects. Much like the UK, the number of points required will depend upon the subject they wish to study and which university they would like to attend. For a competitive course like law or medicine, your child will need to score over 500 points. 600 is the absolute maximum score.
How easy is it to get in?
Each school operates a different admissions policy so always remember to enquire about that when scouting schools. Most primary and secondary schools give priority to children who live in the correct area, or who come from particular primary schools. A little forward planning can pay off – if you have a particular secondary school in mind, always check whether there is a primary school that is given priority! This is especially important if the school you want them to attend is in high demand. We recommend factoring nearby schools into any decision to purchase property when you move to Ireland with your children.
Removals
The minute you decide to relocate to Ireland, you will need to work out the best way of transporting your belongings to your new home. Hiring a removals company takes the hassle out of the move as they will pack and unpack everything for you but will cost you a little more than hiring a 'man with a van', or opting to drive the van yourself. Which option you choose will depend upon how much stuff you have to move, and where in Ireland you're relocating to.
Should you decide to go for a removals company, you will need to select one that is a member of the British Association of Removers (BAR) or the International Association of Movers (IAM). Be sure to check what insurance they offer, especially if your items will be left in storage for a long time, or if they will be transported by sea. We recommend contacting at least three options around six months prior to the move. Not only do they get booked up incredibly fast, but they will need to come and take a look at what you're transporting in order to provide you with a quote.
Taking your pets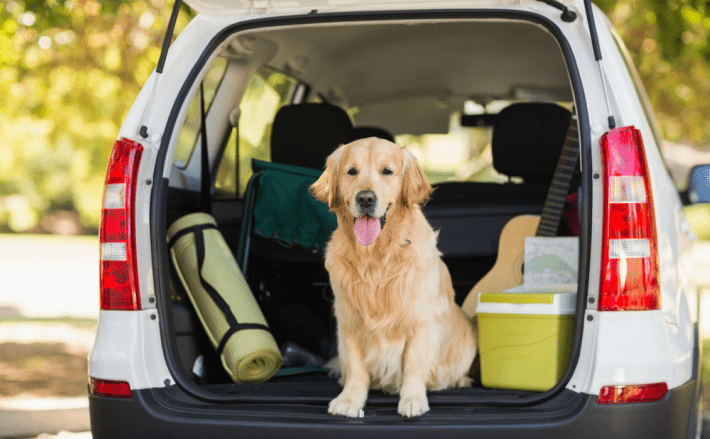 Most expats would never dream of making the move without their furry friends in tow. Fortunately, the process isn't too tricky — you will just need to make sure that you have the required paperwork for your pet, as well as ensure that they are micro-chipped and have the necessary vaccinations. As Ireland's so close to the UK, it may prove more cost effective and less traumatic for your animals to drive to your new home. If you wish to fly, you may have to opt for a larger airline, as the budget airlines don't usually transport pets.
Connecting utilities
One of the first things you'll need to do upon arrival in Ireland is get yourself connected to your utilities, including Internet, electricity, gas, and water. Customers are free to choose who they'd like their supplier to be, so to get the best deals, and packages to suit you, you will need to do a little shopping around. For electricity and gas, you can expect to be billed every two months. When it comes to Internet and mobile phone services, we suggest asking around your local area to determine which providers offer the best service, especially if you're located in a rural area where signal can be patchy.
Finding tradespeople
If you're planning a renovation, or need help redecorating, it pays to seek them locally. Local tradespeople will have in-depth knowledge of the rules and regulations you must follow, plus employing them demonstrates a commitment to integrating into your new community. Ask around for recommendations from fellow expats, neighbours and so on, or keep an eye out in local papers, or on public noticeboards.
How to get an Irish passport
If you're from the UK, you don't need Irish citizenship to live in Ireland due to the Common Travel Area agreement. However, British people with an Irish grandparent can apply for Irish citizenship, giving the right to live and work in the European Union — a right that is especially desirable after Brexit. But how do you apply?
If successful, an Irish passport will allow you to live and work as an EU citizen. If you've been meaning to check your eligibility, here we'll help you do just that; before identifying the steps involved in the application process for those that qualify.
STEP ONE – Are you eligible?
Working out whether you're eligible is simple. You will be eligible if:
You were born in Ireland to Irish parents
Either of your parents was an Irish citizen born in Ireland
Any of your grandparents were born in Ireland
Your parents were foreign nationals, legally residing in Ireland for three out of the four years prior to your birth
At least one of your parents was an Irish citizen but not by birth, i.e., by marriage, or naturalisation
STEP TWO: Providing the correct supporting documentation
As with any application for citizenship, there will be considerable supporting documentation that you will need to supply in order to ensure your application is successful.
You can complete your online application by visiting the Irish Department of Foreign Affairs and Trade. Do bear in mind that you need to have collected all the documentation prior to applying online, and you must complete the application in one go – it cannot be saved for later.
Alongside your online application, you need to supply the following:
N.B. You will need the original documents – photocopies are not permitted.
Your personal information
Original birth certificate
Original civil marriage certificate (if married) – Church certificates are not permitted
Original divorce decree (if divorced), and current civil marriage certificate (if you have remarried)
Deed poll (if you have changed your name) that must have been valid for a minimum of two years
Three types of usage document that are at least two years old, i.e. bank statements, utility bills
Certified copy of passport or identity document i.e. drivers licence
Three examples of proof of residence (if over 18), i.e. phone or utility bill
School report/doctor's note (if under 18) as proof of residence of applicant
Your parents' information
Original long form civil birth certificate
Original civil marriage certificate (if married)
Original divorce decree (if divorced) and current civil marriage certificate (if remarried)
Declaration of Alienage (if your parent ever renounced their Irish citizenship)
Certified copy of current passport, or identify document i.e. driver's licence
Original death certificate (if deceased)
Deed poll (if your parent ever changed their name) – original copies only, and must have been valid for at least two years
Three documents showing proof of usage in newly changed name, i.e. bank statements or utility bills that are at least two years old
Your grandparent's details
Original long form civil birth certificate
Original civil marriage certificate (if married)
Original divorce decree (if divorced) and current marriage certificate (if remarried)
Declaration of Alienage (if they ever renounced their Irish citizenship)
Certified copy of current passport or identity document, i.e. driver's licence
Original death certificate (if deceased)
Deed poll (if they ever changed their name) – original copies only, and must have been valid for at least two years
Three documents showing proof of usage in newly changed name, i.e. bank statements or utility bills that are at least two years old
If your parent acquired their Irish citizenship through adoption, naturalisation, or marriage, you will be asked to supply:
Your parent's foreign births registration certificate
Your parent's adoption details
Your parent's naturalisation certificate
Your parent's post-nuptial declaration
It is possible that you'll be asked to supply further documentation if deemed necessary.
Once you have collected together all of these documents, and printed out your online application form, you will need to:
Check everything off on the official checklist that will print out at the same time as your application form
Sign and date this checklist
Enclose the completed application form, checklist, and all required documentation
Post it to: Foreign Births Registration, Consular Section, Department of Foreign Affairs and Trade, 80 St. Stephens Green, Dublin 2, Ireland, D02 VY53
STEP THREE: Providing witnesses
The next step is to find a witness that falls into the following group:
Medical doctor
School Principal
Bank Manager
Member of the Clergy
Police Officer
Magistrate/Judge
Solicitor/Lawyer
You must either know this person personally or know a Third Party who knows you both personally.
This witness will need to sign two passport photos of you, complete Section E of your application form entitled, Certificate of Identity, and then witness you signing Section D of the application form.
STEP FOUR: Photographs
Enclosed with your application, you must include two passport photos of yourself that have been signed and dated by both you and your witness.
STEP FIVE: Making your payment
If you're living in Ireland, your application will cost you €270 (or €145 if you're under 18). If you live outside Ireland, the fees involved will depend on where you are making the application. Contact the Irish Embassy in your country of residence to determine the fees.
STEP SIX: Complete your online application
The next step is to complete the online application, and then? It's time to sit back and wait!
Cost of living in Ireland
While the UK is renowned for its high cost of living, Ireland is generally more expensive. As you may expect, the most expensive cities in European countries are their capitals. While Dublin is certainly rising in the ranks of expensive towns, the costs in most areas to do pale compared to London pricing – particularly in terms of rent; however, grocery prices are higher in Dublin. As you would expect, the further you move out of Dublin towards the countryside, the less it costs to live.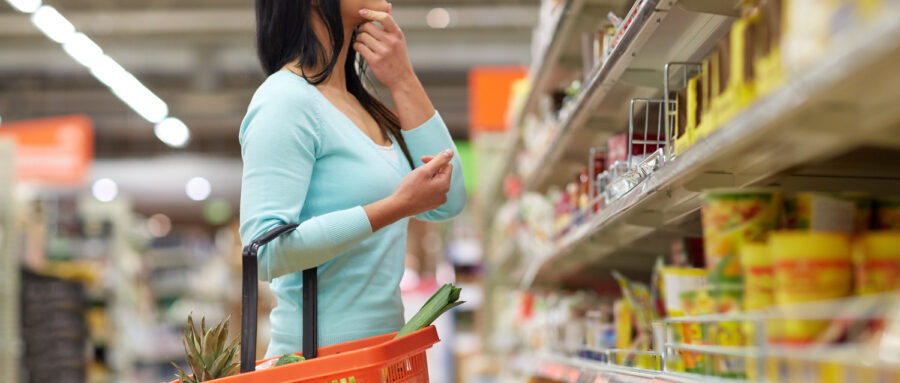 Shopping
When it comes to shopping in Ireland, there are a number of great supermarkets to choose from, many of which you'll recognise. Tesco is here, as are Lidl, Aldi and Iceland. You'll also be delighted to hear that M&S Foodhall has premises in Ireland.
Ireland is the sixth most expensive place for bread, meat, fish and dairy products in Europe. Expect to feel that hit on your weekly shop. The good news is that Aldi and Lidl are excellent for low-cost, high-quality produce, and Tesco isn't too expensive either. All the supermarkets offer great deals and offers — you just have to be prepared to shop around a little.
There are three IKEAs this side of the Irish Sea – two in Dublin and one in Belfast. You can also get an Amazon delivery in the Republic of Ireland, which is free on orders over £25.
Travel
In Ireland's cities you will be able to travel relatively easy by bus, but outside the cities, public transport becomes a lot less regular. Ireland ripped up the majority of its railways in the last century but is still pretty good between the major cities. Many of the journeys are non-stop and tickets are affordable.
If you want to travel to smaller, rural locations, you will have to drive or catch a coach. Depending on where you're travelling to, there may only be one bus a day, in which case consider booking in advance.
It's possible to drive to most places in Ireland in an afternoon. As Ireland doesn't produce its own brand of cars, and therefore every vehicle must be imported – the cost of buying a new car is much higher than the UK. It often works out cheaper to pop to Northern Ireland or elsewhere in the UK to buy a used car, even when you factor in the taxes you will have to pay to bring the vehicle into the country.
Leisure
Given Ireland is a country known to love a tipple, the price of booze might come as a shock when you first move to Ireland. Certain products are also lumped with an excise duty which can add as much as €3 to every bottle of wine, and as much as €8 to a packet of cigarettes (before VAT!).
Ireland is the fourth most expensive place for an alcoholic drink in Europe, and the most expensive place for non-alcoholic drink. Dublin is the most expensive corner of the country, both to live and to buy a pint – don't expect to get a Guinness for less than €5. However, locate yourself outside of Ireland's big cities and you'll see pub prices drop significantly.
Getting to grips with the Irish lifestyle
Although you will encounter subtle differences, everyday life in Ireland doesn't differ too much from life in the UK. How different things are will depend on whether you're located in a city, or in a completely rural location. Still, relocating to Ireland is an enormous upheaval, meaning that there are a lot of factors you will need to consider. Here are just a few matters to consider about the Irish lifestyle.
Irish culture and customs
Irish people are friendly, and they place a lot of emphasis on the family. They're also fiercely patriotic and St Patrick's Day is a raucous affair that has everyone, no matter their location, raising a glass or two. Ireland is a Catholic country, and although tensions have calmed down considerably between Protestants (who tend to live in the north of Ireland and Northern Ireland) and Catholics (traditionally in the south), it pays to be respectful and not to be too vocal about these issues.
Food and drink
Drinking is a big part of Irish culture, and much of their socialising focuses on live music and a couple of pints (usually Guinness) down the pub. If you're located in a bigger town or city, there will be ample options for food and drink, whereas in smaller towns and villages, there's likely to be fewer or even just one restaurant or pub option. In Dublin, Galway, and Cork, you should really be able to find any cuisine that takes your fancy. Remember to try some traditional Irish dishes, such as Irish stew served with soda bread, colcannon, boxty, and coddle, and fill your boots with the country's fresh seafood and shellfish.
Sport and leisure
Sport plays a big role in the lifestyle of Irish people, which means there are a huge number of opportunities to watch or participate in the national obsession. Arguably the most popular are Gaelic football, rugby, hurling, football, golf, and horse racing, but you'll find that pretty much all sports can be found somewhere.
With its incredible scenery and countryside, it's no surprise that all types of outdoor pursuits are also incredibly popular, including hiking, cycling, horse trekking, rock climbing, abseiling, kayaking — the list goes on!
Shopping in Ireland
Your opportunities for shopping will really depend on where you're located. The bigger cities have everything you can hope for, from high street favourites to designer threads. If you're living rurally, you may have to plan your shopping trips a little more carefully, or of course you can always just buy what you need online.
You'll find that most shops are open from 9am until 5:30pm, Monday to Saturday. Stores in bigger cities may be open on Sundays, but it's worth checking, as it's not uncommon for things to be closed. Banks, pharmacies, post offices and some shops, may even close for an hour at lunchtime.
Top tips for settling into life in Ireland
You did it! Thanks to your meticulous planning and preparation you successfully navigated the overseas property buying process. You also took care of all those other important tasks on your pre-move checklist without a hitch. Everything from sorting your pet's passport and obtaining the necessary insurance to organising your leaving do. Now that you're finally in possession of the keys to your home, it's time to turn your attention to settling into your new life in Ireland.
Moving to another country is a huge life change. For this reason, it's important to allow yourself a little time to get into the swing of things. To help you get used to Ireland and everything life here involves, here are our tips for settling in.
Research
You've probably decided to move to Ireland because you've fallen in love with the hospitality, relaxed pace of life, and countryside. But it's important to conduct some research into life in Ireland, so that you know what to expect when you arrive. Absorb everything that you can get your hands on — the more you know, the more you'll understand.
Delve into Ireland's history, brush up on the culture and customs, and explore the area in which you are buying. The latter should involve researching the local geography, services, events, and amenities. The more you know about your new home, the sooner you'll be having a good craic!
Get involved
Don't be afraid to get involved, whether it's a trip to the pub with your new work colleagues or a cup of tea with the neighbours. Perhaps you want to pursue your favourite pastime or take up a new one by joining a local club or society. For example, Gaelic football and hurling are as authentically Irish as it gets. Plus, the social side of proceedings is taken just as seriously as events on the field. Remember, the Irish are famously welcoming so get involved and you will be part of the gang in no time.
Whatever activity it is that floats your boat, go out and do it. This is a fantastic way to make friends, and to incorporate a little routine into your day.
Don't be shy
Now's not the time to be shy! Introduce yourself to people, swing by your neighbour's house to say hello, and make the most of the friendly nature of the Irish to meet as many people as possible. Seek out fellow expats, other parents, fans of the same sport – it's these like-minded folk that often turn into friends.
Don't be daunted by the prospect of starting your social life from scratch. Thousands of Brits who have already made a new life in Ireland were once in your shoes. So, channel your inner social butterfly and put yourself out there. In other words, be as Irish as possible by introducing yourself to as many new people as you can. If you're nervous, the best way to feel comfortable doing this is seeking out likeminded people such as fellow expats or fans of your favourite sport/team.
Prepare for a bout of homesickness
Following this useful advice will help you feel at home, but it will take time. Accept that there will be periods early on when you will feel homesick. Whether it's the food, places, your friends and family or all of this and more that you miss, it's only natural to feel that way. Adopt a pragmatic approach that helps you deal with things sensibly and realistically, safe in the knowledge that your doubts will pass.
Stay in touch
Moving to Ireland is an adventure, taking you out of your comfort zone to experience life in a new country. However, one of the most effective ways of managing homesickness is staying in touch with friends and family back home – the ones you miss that is. Try and strike a balance between relying on their support while still doing your upmost to get out there and integrate. Online platforms like WhatsApp, Facebook and Zoom will enable you to contact your nearest and dearest whenever you need them. And don't forget, it's only a quick hop over the Irish Sea to pay them a visit.
Accept unfamiliarity
Give yourself a break and accept that it's going to take a little while to get in the swing of things. Try to relax and enjoy the experience — after all, you moved for a fresh start. Here's your chance to enjoy all the adventure has to offer.
LGBTQ+ life in Ireland
What makes Ireland so special is the complete turnaround it has made in terms of LGBT issues over the space of just one generation. Ireland's attitude towards its LGBT community has developed into one of the most liberal in the world since the early 1990s, following the introduction of some ground-breaking laws.
Still, prior to making the significant leap to another country, it's important to do your research to establish what life will really be like when you arrive. As well as investigating blustery beaches you want to one day walk down hand in hand with your significant other, and charming Irish villages to pop on your 'to-visit' list, it's important to read up on the attitudes and laws of the nation that you want to call home.
An overview
When it comes to attitudes towards lesbian, gay, bisexual and transgender (LGBT) people, Ireland is generally one of the most liberal countries in the world. Perhaps this surprises you, as Ireland is often viewed as highly conservative.
Homosexuality was only decriminalised in Ireland in 1993, but these days the vast majority of sexual orientation-based discrimination is illegal. It is also a criminal offence to incite hatred based upon sexual orientation.
In April 2015 it became legal for same-sex couples to adopt children and stepchildren. The following month same sex marriage was legalised – the decision was made on a national level, via popular vote – and the first marriage ceremonies of same sex couples occurred soon after. Later that year it also became legal for transgender people to self-declare their gender when updating official documents, like driving licences, passports, and for obtaining new birth certificates, and getting married.
Ireland's LGBT scene
Up until the 1980s, there was just one gay bar in all of the Republic of Ireland – The George in Dublin. Nowadays, there is a lot more variety – clubs, bars, karaoke, bingo and cabaret act aplenty! In Dublin, the main LGBT areas can be found around Capel Street, Parliament Street and South Great George's Street.
While the rest of Ireland, especially more rural spots, isn't quite so used to the LGBT community, times are changing, and more gay spots are popping up in Ireland's smaller towns and cities. Galway and Waterford have numerous gay nights and gay events, as does Cork City, where you'll find many a LGBT venue around Douglas Street and Washington Street. Cork also hosts its own Pride Parade in August, as do Galway, Kerry, Kilkenny, Limerick and Waterford.
In terms of events, Dublin hosts the International Dublin Gay Theatre Festival in May, the LGBTQ Pride Festival in June, and the GAZE: LGBT Film Festival in August, one of the most respected events of its kind in the world.
It's not just bars and nightclubs that cater to Ireland's LGBT community — there are also tennis leagues, and many support networks designed to cater to specific members of the LGBT community, including Gay Doctors Ireland and religious groups.
Whether you're buying a property in Ireland to live in permanently or for use as a holiday home, we can help you every step of the way. Our network of property experts and expats in Ireland can offer first-hand advice on how to build a happy life once you've actually moved there — we recommend our finance guide if you're wondering how best to budget and prepare for your move.
Once you've moved to Ireland, you'll soon find yourself getting used to the Irish life. But if you do have any doubts or queries, we're there to help you throughout the process. Be sure to keep up to date with the latest property news, or simply get in touch!
Explore our range of free Ireland property guides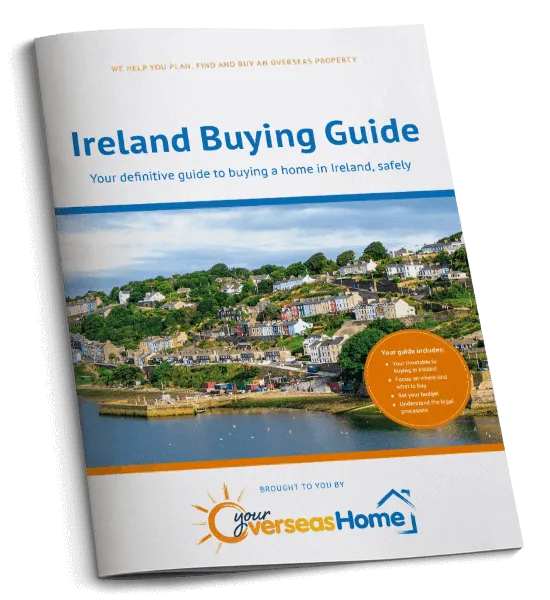 The Ireland Buying Guide takes you through each stage of the property buying process, with practical recommendations from our experts who have been through the process themselves. The guide will help you to:
✔

  Ask the right questions
✔

  Avoid the legal pitfalls
Download your free guide to buying in Ireland