Brexit and buying property Ireland
What's changed for British citizens living in Ireland since Brexit? We talk through residency, employment rights, healthcare and even the procedure to bring along your furry friends…
Get your free Buying Guide to find out everything you need to know about moving to Ireland.
The Common Travel Area
The good news is that Brexit has actually had no effect on living, working and studying in Ireland. Under the Common Travel Area – an open border area between the United Kingdom, the Republic of Ireland, the Isle of Man and the Channel Islands – British citizens can live, work and study freely in Ireland. And of course, the same goes for Irish citizens in the UK.
This Common Travel Area pre-dates both Ireland's and the UK's EU memberships and is therefore unaffected by Brexit.
As well as being able to travel freely between the two, "reciprocal rights" extend to subsidised healthcare and free school education, social housing, the right to a pension, to work, to study, to retire or just to spend time there. You even get to vote in Irish elections.
Do I need to exchange my driving license?
Yes. If you are moving to Ireland permanently, you will need to exchange your UK driving license for an Irish one.
If you are just visiting Ireland, you can use your UK license.
Can I bring my pets?
Yes. The rules for taking pets between the UK and Ireland have not really changed.
Since Brexit, the UK is classed as a Part 2 listed country under the EU Pet Travel Scheme. This means that instead of the old pet passport, you will need to get your pet an animal health certificate. These can be obtained from your vet and you will need to get this 10 days or less before you travel to Ireland.
Your pet will also need:
a microchip
a valid rabies vaccination
tapeworm treatment for dogs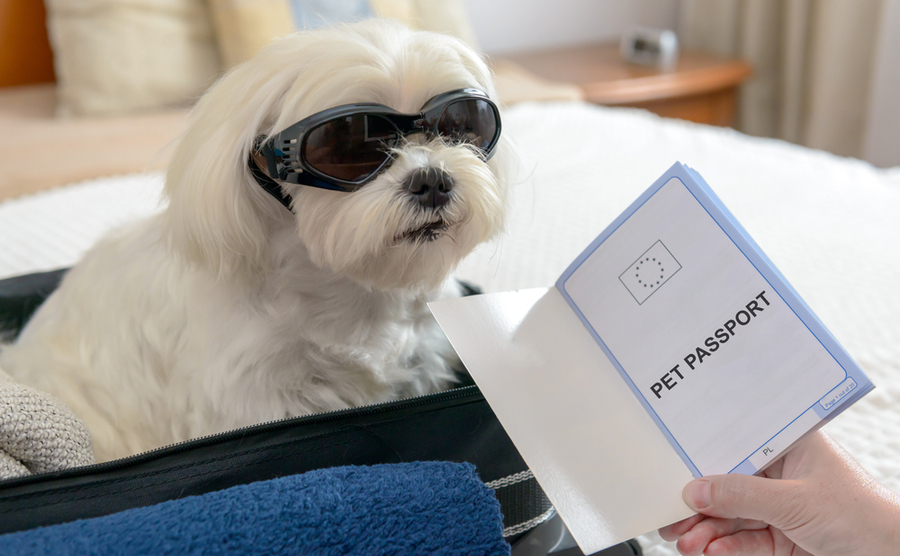 What's the situation with healthcare in Ireland after Brexit?
Irish and British citizens who live and work, or visit the other state, will retain the right to receive healthcare. The CTA agreement ensures that UK nationals in Ireland, and Irish nationals in the UK, will be allowed access to emergency, routine and planned healthcare.
UK nationals living in Ireland are entitled to state healthcare in Ireland on the same basis as an Irish citizen. You will, however, need to prove that you have lived or intend to live in Ireland for at least a year to qualify for state healthcare.
You will also have to pay a fee for some services. The amount depends on your circumstances.
You can access the Irish healthcare system by either:
paying standard patient charges
with a medical card
Medical cards are means tested and entitle the holder to a range of health services and medicines for free.
If you don't qualify for a medical card and have to pay fees, you can still get free GP services using a GP visit card if you are over 70 years old.
Other services you are entitled to without a medical card are:
public hospital services
maternity and infant care services
child health services
some other needs-based health services
If you are living in Ireland and receiving a UK state pension, you can get free healthcare in Ireland paid for by the UK. All you need to do is fill in an S1 form.
Could you qualify for an Irish passport and retain your EU rights?
If you have an Irish passport then you are in luck! You will still be classed as an EU citizen and therefore retain all the pre-Brexit rights, such as free movement within the Schengen Zone. This means that you can live, work and study visa free in any EU member states, such as Spain, France and Italy – something that British citizens no longer can do.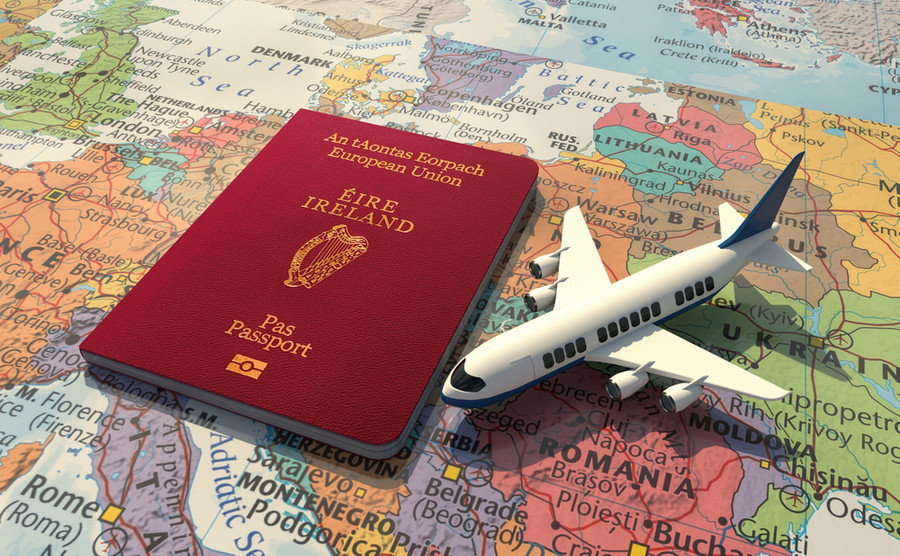 You can qualify for an Irish passport if:
you were born in Ireland
you marry an Irish person
your parents are Irish citizens
you have Irish grandparents
If you don't qualify for an Irish passport then there is one final route you can take, albeit lengthy: naturalisation. This refers to a foreign national living in Ireland becoming an Irish citizen after a certain length of time. The specific requirements are that you:
have a period of 365 days (1 year) continuous reckonable residence in the State immediately before the date of your application for naturalisation
during the 8 years before that, have had a total reckonable residence in the State of 1,460 days (4 years)
How understanding currencies can save you money on your Irish property purchase
Over the last 12 months, the pound to euro exchange rate has varied considerably. The highest rate for GBP/EUR has been 1.187 and the lowest 1.083. To put this in context, a €100,000 property has varied in price by around €8,000 over the last year.
Fortunately, it is possible to minimise the risk of currency fluctuations by locking in an exchange rate with the assistance of a currency exchange specialist like our partners, Smart Currency Exchange. The pound is currently at a multi-month high, so this means you can effectively lock in this favourable rate and know exactly what your Irish property will cost you in pounds. No need to lose sleep wondering if the price tag will shoot up overnight!
Don't spend any money on your move abroad until you've read

The Currency Guide to Emigration,

 free to download.

Let Smart take the risk out of your currency transfers
Whether you are buying a property abroad, making regular payments or sending money back to the UK, you will want to protect the value of your currency transfers from fluctuating exchange rates. That's where Smart Currency Exchange can help. We minimise the risk associated with transferring money overseas by providing expert guidance every step of the way.
✔

  Safe and secure transactions
✔

  Dedicated Personal Trader
Protect your currency costs