It's boom-time for anyone looking to move to Canada, with the housing market stabilising and the country recording its highest ever number of invitations for skilled workers – so could you join them?
Express Entry invitations hit record high
In a time when some countries are tightening up their immigration systems, there's good news for anyone looking to move to Canada: the country has issued its biggest ever number of invitations for skilled workers under the Express Entry system, to over 4,500 people on 19th February.
The Express Entry system, which we've discussed in our article on visas, is the main way of applying for a visa to Canada and doesn't require you to hold a job offer – you are ranked on a points-based system for everything from your experience to your language abilities in English and French and your level of education. A nomination from a specific province can also earn you an extra 600 points. Normally, applicants from a pool are invited in a draw every two weeks, and the total points score of those invited has been, generally speaking, steadily decreasing over the past months.
The Canadian government has a very ambitious target to meet each year of new workers in Canada, and needs to issue further invitations to apply to around 71,000 more people this year alone.
The Canadian government needs to issue invitations to around 71,000 more people this year alone.
Canadian property market stabilises
Canadian homes in rural areas and small towns are eminently affordable compared to the UK, but big cities like Vancouver have undeniably been suffering from very high prices by Canadian standards – which could lead some to wonder what direction prices may go. While nothing is certain, the good news is that the Canada Mortgage and Housing Corporation's latest market rating, saying that overvaluation is very moderate and largely supported by sustained population growth.
Find out how Canadian healthcare compares to the UK in our free Healthcare Guide.
Likewise, a new survey has revealed the most affordable Canadian cities to buy in for those on a single income. At the top of the ranks is Edmonton; although its house prices are higher than Saskatoon and Regina, it is balanced out by higher incomes. For a condo, you'd be looking at around $183,000, which could be affordable with a small deposit and savings from the city's average post-tax income of $42,000. Another Albertan city, Calgary, also ranks well at fourth in Canada, with Vancouver and Toronto coming in last.
Mortgage lending rules ease
Canada's strict mortgage stress test for borrowers with a deposit under 20% are due to be tweaked for the first time in three years, according to policy announced earlier this month. Buyers will, as now, need to show they can afford 2% than a benchmark rate, but that benchmark is changing from the bank's rates to market rates, which tend to be a little lower. In other words, this means that people who previously didn't quite meet the stress test, could now do so.
Thank OSFI (Office of the Superintendent of Financial Institutions) said that it would also propose making the same change for mortgages with higher deposits.
Harry and Meghan shine the spotlight on Canada
As we said in our last blog, Harry and Meghan's move to Canada, whatever your opinion of it, has certainly helped to shine the spotlight on the country and its quality of life. As the saga unfolds, we can expect this to only increase, with 'Meghan Markle Canada' being on of the most Googled terms following the news of their move. In fact, Meghan has now outstripped Justin Trudeau in Google searches from Canadians themselves.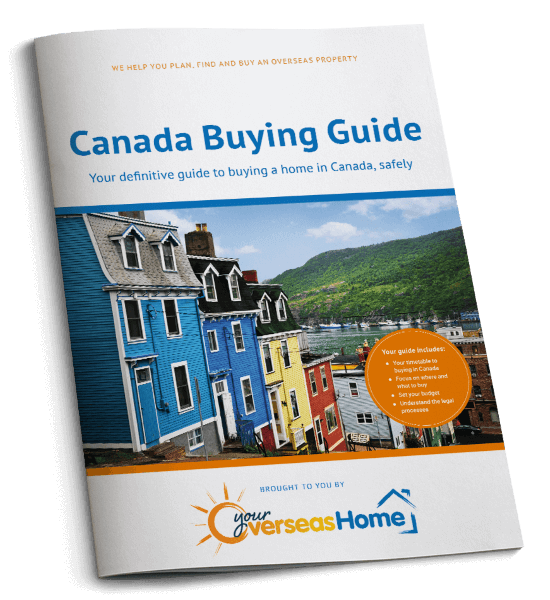 The Canada Buying Guide takes you through each stage of the property buying process, with practical recommendations from our experts who have been through the process themselves. The guide will help you to:
✔

  Ask the right questions
✔

  Avoid the legal pitfalls
Download your free guide to buying in Canada