Canada is the embodiment of what a modern nation should be. In many ways, it's made up of the best parts of all the different places its people have come from — one in five of Canada's 35 million residents were born abroad. The result is a forward-thinking, friendly, and innovative nation. On top of all that, this amazing society exists in a beautiful, pristine landscape, so big that humans barely scratch its surface, where wolves, bears and mountain lions still roam the wildernesses. It really is little wonder that so many British people want to make the move across the Atlantic.
However, relocating to a country so far away is not without its pitfalls and complexities. That's why Canada Property Guides has put together this fantastic resource to guide you through the process of buying property in Canada. You'll be pleased to hear that we're backed by a team of experts with decades of experience, as well as a trusted network of property professionals who specialise in the Canadian real estate market. You really can trust our advice.
Over the course of this guide, we will take you through the essential step-by-step buying process you will need to follow to move to this beautiful county. We'll begin by looking at what makes Canada a great place to live, before moving onto looking at the timescale for your relocation. Of course, if you would prefer to read this guide offline, we have a free Canada property guides booklet to download.
Got any questions before we get started? Get in touch with our team of Canada property experts by calling our Resource Centre on 020 7898 0549 (Monday–Friday, 8.30am–6pm) or emailing them at [email protected].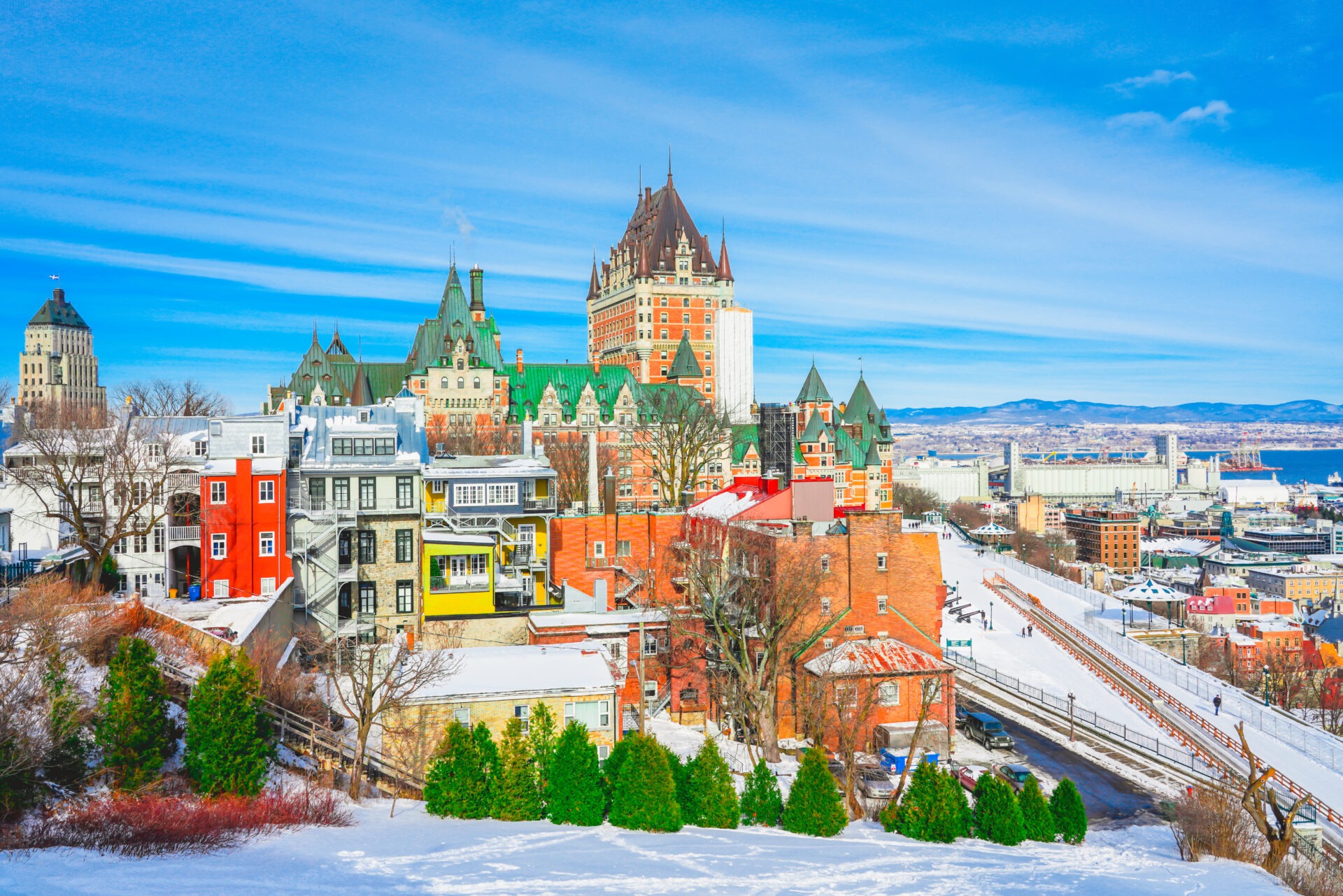 What makes Canada a great place to live?
It's clear, Canada is thriving. The economy is booming. The countryside is arguably the most beautiful in the world. It's also the biggest. You can not only have that garden you always dreamed of, but there's enough for every single member of the population to have 61 acres of their very own. The people are friendly and welcoming to new arrivals. If you're feeling the draw to emigrate to another country, or have been weighing up your options post the referendum, a move to Canada is an exciting and very realistic possibility. Perhaps you need a little more convincing? Well, here are our top reasons why you should make the move.
Prime location
Canada is the second largest country in the world, yet only has a population (36 million) of just over half that of the UK. You know what that mean: glorious space! Canada boasts a whopping 10 million km² of countryside, ranging from snowy mountains to crystal clear lakes and arctic tundra to thick forests. If you and your family are looking for an excuse to get outside more, a move to Canada is a great idea. There's no way you'll be able to resist lacing up those walking boots and heading out to discover the natural delights just outside your front door. In addition to its natural beauty, Canada is also an incredible liveable spot. In fact, three of Canada's cities, Vancouver, Toronto and Calgary, are regularly listed in rankings of the world's most liveable cities or those offering the best quality of life.
A warm welcome
If you've ever had the pleasure of meeting a Canadian, you'll know that they are a friendly, fun and welcoming bunch. While one of your main concerns about making a move to Canada might be fear of missing the British sense of humour, Canadians are a funny bunch too. Some of the biggest names in comedy hail from its shores, including Jim Carrey, Mike Myers, John Candy and Dan Ackroyd. You can rest assured that Canadians have a great sense of humour — unless you mock their favourite hockey team of course!
Furthermore, around 20% of Canada's population are foreign-born. This makes Canada one of the most multi-cultural nations in the world. Close to half of Toronto's population are immigrants. The 2015 Legatum Global Prosperity Index found that 96% of Canadians believe that their country is a 'good place for immigrants'. Canada is also welcoming and accepting of the LGBTQ community. Gay marriage was made legal way back in 2005. Therefore, Canada was the fourth country in the world, and the first country outside of Europe, to legalise gay marriage.
Good for your health
Canada quite rightly prioritises the health of its citizens. It spends an average of around 10% of its GDP on its healthcare system each year. Around 70% of all healthcare is funded by the government and free basic care is available to all Canadian citizens and permanent residents. This makes Canada's healthcare system one of the most fair and most accessible in the world. The treatment, staff and facilities available in Canada are world-class. Waiting times can be a little lengthy, but if you opt to take out a private insurance policy to take care of treatment not covered by the government, you'll get an appointment at the drop of a hat.
A bright future
In Canada, primary and secondary education are free of charge and available to everyone, plus the country is home to 96 universities, with some considered to be among the best in the world. It's also an incredibly welcoming spot for international students and Canadian universities pride themselves in instilling a global outlook in all of their graduates, whether hailing from Canada or further afield. Also, a 2018 survey conducted by the Canadian Bureau for International Education found that 90% of all students were either 'satisfied' or 'very satisfied' with their studies in Canada. Just think — a move to Canada could mean never having to hear your kids complain about school ever again!
A kid-friendly country
When searching for the best place to raise your family, Canada is a highly attractive option. With all the natural wonders of the country, your children will have plenty of opportunity to get out into the fresh air and be physically active. In addition to excellent education, Canada offers longer maternity and paternity leave for parents than most countries.
Live a long happy life
The life expectancy in Canada is currently 80 for males and 84 for females, but these figures are increasing steadily year-on-year. Those of us looking for a new location are all on the hunt for a dream spot where we won't just survive, but will instead thrive and enjoy the chance to live our best lives. We've only got one shot after all!
A strong economy
Canada's economy is performing very well, mostly as a result of how seriously rich the country is in natural resources. The centre of Canada is home to abundant farmland, which means its export business is going from strength-to-strength. In Alberta there are well-paid jobs aplenty in oil and gas, gold, copper and iron ore. If you are a skilled worker, you can take a look at what types of job opportunities (and salaries) are available here.
The country also boasts a thriving tourism industry. More than nine millions tourists arrive annually ready and willing to splash the cash enjoying sights like Niagara Falls, the Northern Lights and Banff National Park. This is an excellent place to conduct business. Canada is regularly listed as one of the best locations for entrepreneurs, being business-friendly, starting a business, headquartering a corporation and for transparency. If you're hoping to start a business when you move to Canada, you've chosen a great place to succeed.
Lovely lifestyle
Lifestyle plays a huge part in all expat decisions to up-sticks and relocate to the other side of the world. Unsurprisingly, Canada doesn't fall short on lifestyle advantages. Canada is an active nation. The landscape provides the perfect natural playground for recreational activities like skiing and snowboarding, hiking, climbing, sailing — this list goes on and on!
Canadian cuisine is healthy and delicious – especially when it's homegrown, which must of the country's produce is. Additionally, the cost of living in Canada is mostly cheaper than the UK. Rent is lower, as are restaurant prices.
Safe place to live
A move to Canada means prioritising the safety of you and your family. Violent crime is extremely rare, and gun ownership is four times less than their neighbours south of the border — mostly due to the strict laws applied to gun ownership. In addition, 81% of Canadians say that they feel safe walking at night and the homicide rate is 1.4% less than the OECD average of 3.6.
How to buy property in Canada: The process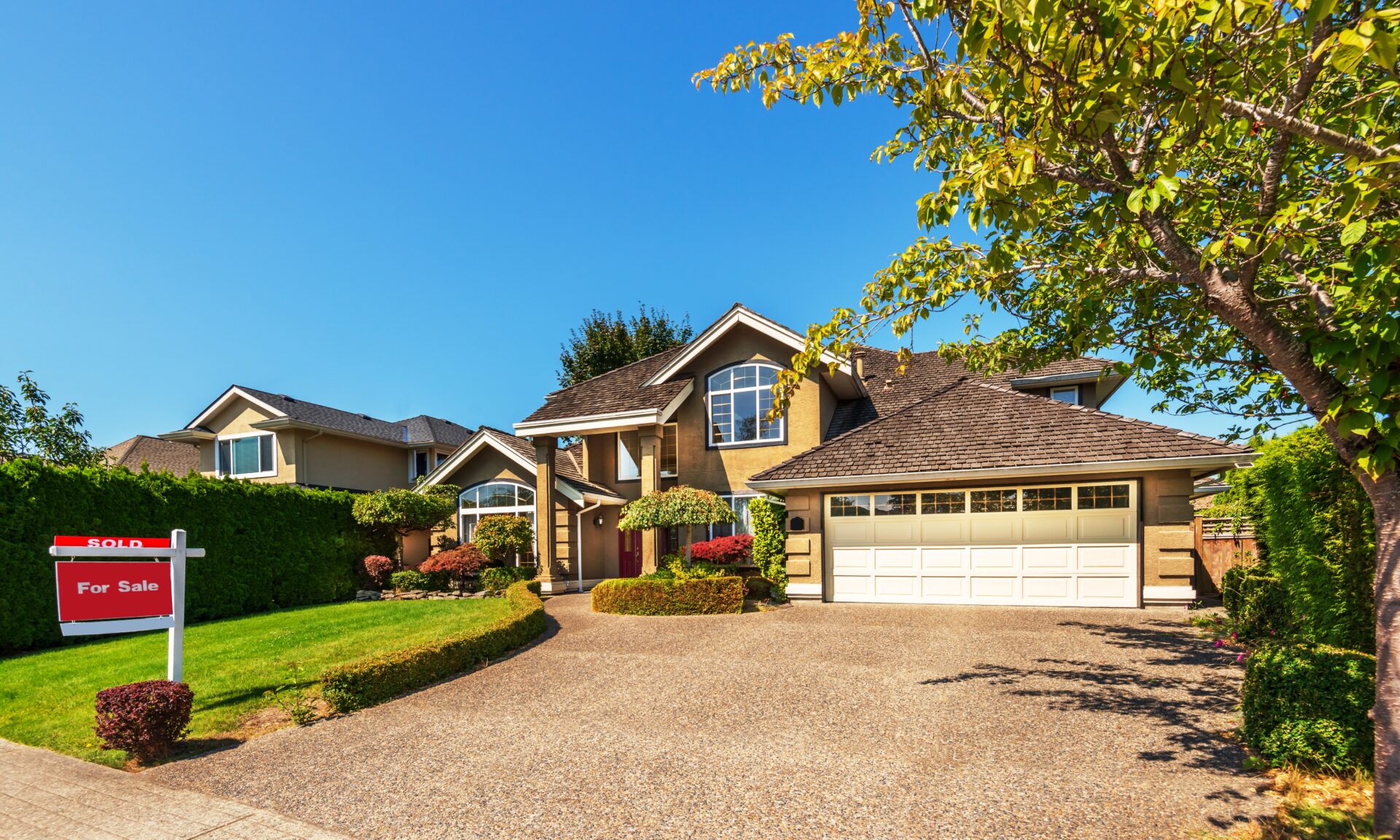 Before you can think about buying property in Canada, you need to familiarise yourself and plan a timescale for your move. The good news is that this can be done in as little as six months with the right planning! Try to work backwards from your ideal moving date and build out your plan from there. You can set monthly intervals with goals at each of them. We've created a general guide to this below that you can tweak to create your own.
Six months from buying in Canada
Think about why you want to move: what are you looking to get out of moving to Canada? Have you thought about an area you'd like to live? What type of property suits you best? What are your property "must-haves" and "must not-haves"? Are you moving permanently, for holiday, or looking to purchase investment property?
Contact and employ a team of local property experts who know the Canadian market. This team should include an estate agent, lawyer, currency specialist, and, if you need one, a financial adviser to help plan your finances.
Review your finances and draw up an initial budget for your relocation.
Five months from buying in Canada
Start your property hunt and begin talking through your options with your estate agent.
Discuss how you will structure your purchase with your lawyer and financial adviser.
Four months from buying in Canada
Speak to your estate agent to finalise a shortlist of properties and plan a viewing trip.
Finalise how you're going to finance your property purchase and speak to your lawyer and currency specialist so you can move quickly if you need to secure a deal.
Three months from buying in Canada
Employ any specialists that you need to sort out your affairs, such as inheritance and property tax planning and removals.
Make an offer on your dream property.
Protect your transaction with the help of your currency specialist. Use a forward contract to lock in the best exchange rate possible.
Book a survey to check over the property.
Two months from buying in Canada
Once your offer is accepted, sign an Offer of Purchase and Sale and pay a 10% deposit.
Several weeks later you will be ready for completion on the deal.
Get the keys and move in – congratulations!
What should you consider before buying property in Canada?
As soon as you've got your visa for Canada, it's time to start planning your property purchase. Like any big project, it just takes a vision and a succession of small steps that take you closer and close to your goal. But, don't just dive into your property hunt! If you spend time planning in the beginning, you'll find your search goes much faster, with less time-wasting. In our experience, you need to be able to answer the following questions when you buy a home in Canada.
Key questions to consider
What's behind your dream of moving to Canada?
Sit down and think about what it is that makes you want to move to Canada. Understanding your own motivation makes it easier to focus your search. Make sure to think about each aspect. Are you looking for more space? Could it be that your pension will go further in Canada? Maybe you're looking for a new adventure, or you just don't want to look back with regret later, thinking 'what if'.
Are you permanently relocating, holidaying, or making an investment?
Whether you are going to buy a home in Canada as a permanent relocation, as a holiday getaway or an investment, there is a good case for doing so.
For holiday home-buyers, yes it's a long-ish flight. However, less than nine or ten hours whichever side of the country you're buying in and there are plenty of flights to choose from, all year. Plus, in most of Canada you get four seasons of fun, with skating and skiing in winter, rushing rivers and the beauty of spring, summers hiking and kayaking, then leaf-peeping in the autumn. No surprise, then, that Canada is one of the most healthy places to live, and what a country to raise a family!
For permanent relocators, Canada offers both work and a welcome. It is a country that needs more people to sustain an ageing population and to take advantage of all the natural resources it has, whether in tourism, agriculture, oil and mining or construction. Unlike Australia, for example, which wants mainly medical and the most intellectual professions, Canada has plenty of work for butchers, bakers and builders too.
For investors, you only need look at a map to see the long-term advantages that Canada has. On the border with the world's richest country, with a Pacific coast and access to Asian markets, and an Atlantic coast too, Canada is ready to trade globally. It has been made rich in recent years with its commodities — oil, gas, timber, grain, minerals, meat — and can be the breadbasket of the world. But it has technical skills too, plus a thriving film and television industry and huge tourism potential.
Above all, it has wonderful houses. The OECD ranks Canadian housing as the second best in the world (after the USA), for quality and affordability. The average new Canadian house is exactly twice as big as the average new British house. That means plenty of space if you buy a home in Canada!
How do you plan to use the property?
Now to think about the actual home itself. What sort of lifestyle does it need to let you lead? What isn't needed? Are you going to be having family visiting a lot, and therefore need to be close to an airport? Or could you take advantage of lower prices further away from public transport? Do you want to be in an apartment building with maintenance taken care of, or to have your detached home with plenty of land? Will you need to be within commuting distance of somewhere for work?
What are the must-haves with your home?
With the overall plan for the home in place, think about the details of the property itself. What features are must-haves? Do you want, for instance, open-plan? Or would you rather have a more traditional layout? Would you like a terrace, a pool, or basement? How many bedrooms?
What do you really not want or need?
On the flipside, have a ponder as well about what you really don't want. It can be quite cathartic! If a pool or large outdoor space would be too much bother to maintain, now is the time to say this. It could be anything from not wanting too many stairs, to being near a pool.
What is your realistic budget?
There are different ways to raise finance, but you need to have an idea of your basic budget. Speak to your currency specialist about how you'll get your funds over — remember that you won't be able to access the interbank rate that you see on the news. The rate is constantly changing, so we recommend reading Smart Currency's Property Buyer's Guide to Currency to get up to speed.
The best places to live in Canada: Where will you buy?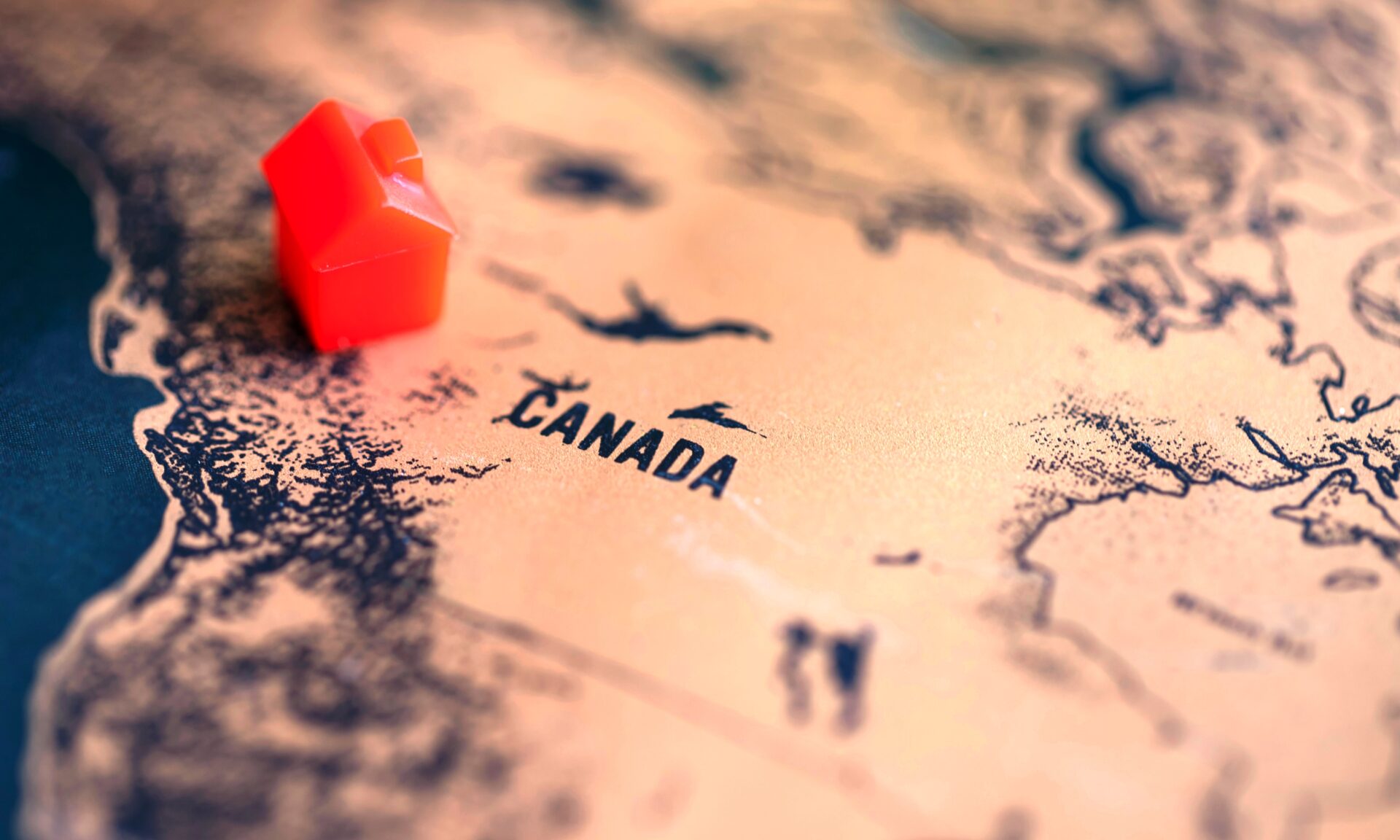 Now that you've put some thought into what you're looking for in a property and you have planned your timescale for buying, you can start thinking about the perfect location for your home. However, because Canada is so big, you might find it slightly overwhelming to choose just one place with so many possibilities on offer — and that's why we've put together lots of advice on where to buy.
So where are the best areas to live in Canada? Will it be the bustling city of Toronto, the vast prairies of Manitoba, the mountains of Alberta or the picturesque villages of the Maritimes? Below, we'll be looking at some of the regions of the country, followed by some specific hotspots that might be of interest, such as the cheapest places to buy or the best places for a holiday home.
Some of the most popular regions to relocate to include:
British Columbia: British Columbia's capital, Vancouver, is one of the top areas for expats from around the world, especially from the UK, US and China. Its sky-high house prices are compensated by the surrounding natural beauty of the mountains and Vancouver Island. Plus, top-notch public transport, plenty of job opportunities and a strong education make it a fantastic place to move with your family.
Alberta: The dramatic landscape of the Rocky Mountains, the vast prairies and the high average earnings — around $160 a week more than the national average — are all big draws to Alberta for overseas buyers looking for the best areas to live in Canada. The city of Calgary has a large British community, many attracted by the job opportunities in the oil industries.
New Brunswick: New Brunswick is perfect for anyone looking for rural tranquillity. This small region boasts numerous pretty towns and villages, easy accessibility to the ocean, and very affordable property. The median home costs just $162,043. It's still a well-kept secret: migrants make up just 4% of the population, so take advantage before word gets out!
Nova Scotia: Unlike almost all of Canada's provinces and territories, Nova Scotia is surrounded by the majestic ocean. The earliest spot settled by Europeans in Canada, it's now attracting more and more new arrivals due to its booming construction industry, manufacturing sector and great lifestyle. If you love the outdoors, you're in the right place (although where aren't you in Canada?). Its position on the Atlantic also means its winters a bit more mild than the Canadian average!
Toronto
With so much going on and an excellent quality of life, it's easy to see why Toronto is so popular among overseas buyers. Its lively bar and restaurant scene offers everything from street food to world-class fine dining, its pristine lakes and parks are ideal for water sports and cycling, and its booming economy means there are jobs aplenty.
Why move to Toronto?
It may not be Canada's capital, but Toronto is its largest city – in fact it is actually the 4th largest city in the whole of North America (behind Mexico City, New York and Los Angeles). Toronto is also one of the most culturally diverse cities in the world, with 47% of residents considering themselves part of a visible minority. It contributes 20% of Canada's GDP – testimony to its booming economy. For anyone with a job listed as in-demand by the authorities, it should not be difficult to find work here.
There is no end of entertainment in Toronto. For those interested in film, Toronto annually hosts the Toronto International Film Festival, which attracts celebrities and fans from all over the world. Toronto's lively restaurant and bar scene is another great attraction, offering everything from world-class fine dining options to cheap eats for those times when you are in a rush. The bars scene is unsurprisingly diverse in terms of music, atmosphere and clientele, with some establishments staying open until 4am if you really want to make a night of it.
For the sports fan there really is no other Canadian city quite like Toronto. The city is home to the Toronto Maple Leafs ice hockey team, who play in the NHL, and the Toronto FC Major League Soccer team. And let's not forget that Toronto is also home to Canada's only NBA basketball team, the Raptors, and the only Major League Baseball team, the Toronto Blue Jays.
Don't forget the more outdoorsy aspects of Toronto too. As a city on a lake, water sports figure highly (just don't go too close to Niagara Falls!), as do cycling and hiking. In winter there is skiing a and ice-skating.
Toronto's economy
As one of the world's most economically powerful cities, Toronto attracts a wide range of industries, which helps to keep unemployment rates down. As a financial hub, Toronto is home to the head offices for all of Canada's major banking institutions, as well Canada's principal stock exchange. Construction is another booming industry; the city is continually expanding which means developers are busily trying to meet the demand.
The fastest-growing sectors have been office work and manufacturing, especially in product assembly and building components. Other growing areas include food and raw material processing. The average salary in Toronto is around $59,400. Office administrators and legal assistants can expect to earn around $40-60,000, with jobs such as project management further up the scale ($75-320,000). Manufacturing engineers will be looking at around $44-82,000. For mechanical and electrical engineers, expect around $40-100,000.
Toronto's housing market
The housing market in Toronto is varied, providing everything from family friendly suburbs to upscale condos in the city centre. With a great transportation network wherever you choose, you should find getting around the city a breeze. The benefits Toronto has to offer do, however, come at a cost; it is one of the most expensive housing markets in Canada. That said, however, it does offer much better value than many other large cities. The average prices per property type are as follows:
Detached house: $1,400,000
Semi-detached house: $1,100,000
Condo townhouse: $700,000
Condo apartment: $640,000
Where are the best areas to live in Toronto?
Toronto is a large city — larger than some people expect — with something to suit nearly everyone. Here's our round-up of the best areas to live:
The Beaches
East of Downtown, The Beaches is perfect for families. It's named after its four lakeside beaches and offers a green, safe environment for children. The main centre of Queen Street East has fantastic independent shopping, and there are plentiful parks along the waterfront. Properties are generally semi-detached, early 20th-century homes, with some new builds further out. Prices are not cheap, but being away from some of the main transit lines, as a compromise, does help to keep them lower than they might otherwise be.
High Park North
High Park North is well connected to the rest of the city, but still retains a friendly, 'village' feel. High Park is one of the largest in Canada, with everything from Chinese gardens to tennis courts, pools, a zoo, a labyrinth, playing fields and more. Subway stations High Park, Keele and Dundas West all serve the area, putting you within easy reach of the downtown core in 20 minutes. Properties here are quite mixed, including terraced houses, high-rise apartments and some detached homes.
Spadina/Queen's Quay
With a picturesque position overlooking Lake Ontario and located right in the heart of the downtown core, this harbourfront district is popular among young professionals looking to be within easy access of everything the city has to offer. Most homes here are high-rise condos, with amenities in easy reach. Queen's Quay Terminal, after which the neighbourhood gets its name, is an old ferry terminal converted into a mixed-use shopping, office and residential development.
Danforth-Greektown
Over in the East End, Danforth-Greektown is another area popular among families working within the city, due to its safe atmosphere and great transport links on Line 2 of the subway. East Danforth has a number of high-rise blocks, while Greektown is more low-rise. The 'Taste of the Danforth' food festival brings over a million visitors to its extensive food market every year.
Ontario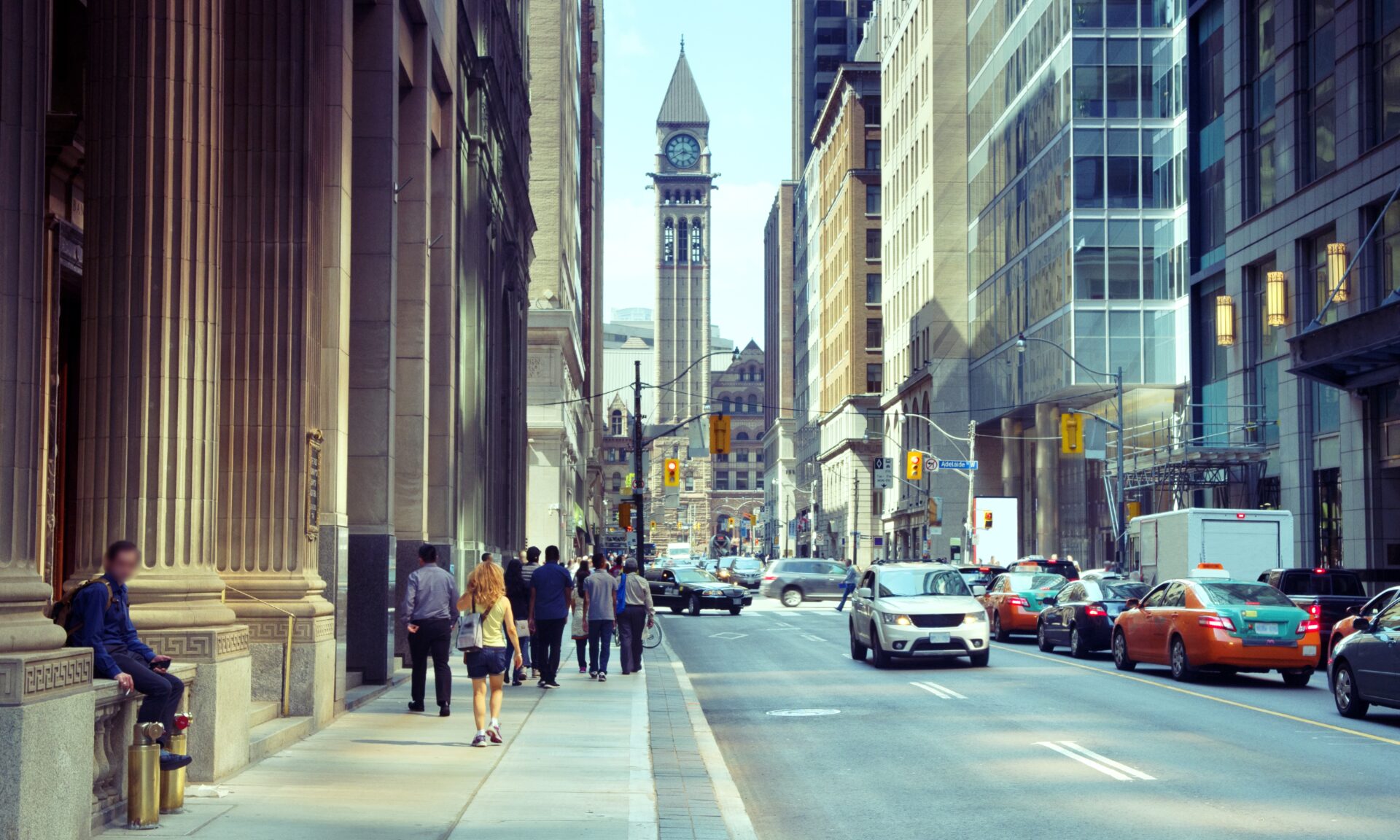 Bordered on the south by the great lakes, and on the north by Hudson Bay, the province of Ontario boasts over 68,000 square miles of bustling cities, lakes, rivers and culturally significant attractions.
Having already taken a close-up look at the city of Toronto, we now turn our attention to the rest of the province of Ontario. After all, let's not forget that Ontario is also the home of Canada's capital — Ottawa — located in the south-eastern corner of the province, on the border with Quebec.
Aside from its major cities, Ontario is renowned for its natural diversity, which includes peaceful forests, sprawling provincial parks and four out of North America's five Great Lakes. With so much to offer it is no surprise that Ontario is one of the most popular destination for expats relocating to Canada. This level of diversity has helped create a tolerant society that is truly multicultural.
Without doubt the most famous Ontario landmark site is the amazing Niagara Falls. Located right on the border with the United States, Niagara Falls is actually a collective name for three waterfalls that together have the highest flow rate of any waterfalls in the world — an impressive sight that has to be seen to be believed. But there is more to Niagara Falls than just the waterfalls; the area also has a thriving wine industry with many vineyards to visit and sample their whites and reds in the tasting rooms. Or for the more active you can take a bike tour around picturesque Niagara-on-the-lake.
Ontario's household incomes rank among the highest of any Canadian province. The minimum wage in Ontario, at the time of writing, is $11.40 CAD (£6.82) and the average household income in Ontario is well over $80,000 CAD (£47,800) — both high compared to the rest of Canada. As you may imagine this also means that the cost of living is slightly higher than the Canadian average, but overall the standard of living is very high.
In fact Ottawa and Toronto are often ranked as two of the world's most liveable cities, performing well in categories such as cleanliness, safety, education and healthcare when comparted to global cities of a similar size. With all this considered it is no surprise that around half of all newcomers to Canada head straight for the province of Ontario — that is some 125,000+ new Ontarians each year.
Alberta
Alberta's high standard of living, dramatic landscapes and diverse communities are tempting more and more new arrivals. For anyone wanting an exciting new life, with more space and more money (and better weather!), a move to Alberta a lot of sense.
Each year thousands of people of all ages and from all corners of the globe move to Alberta to start a new life. This result is a diverse and growing population of families, young professionals and retirees. Although the state has profited from oil, this is an optimistic and forward thinking state.
From small rural towns to large cities, Alberta has something for everyone. There are great services and facilities wherever you land, and a huge variety of job opportunities. And for fun, stunning scenery to experience, including the vast prairies and the unforgettable Rocky mountains. One interesting fact, the movie Brokeback Mountain was filmed in Alberta, standing in for Wyoming. Look out for the wild roses, from which came the state's nickname, the wild rose country.
Why move to Alberta?
Economic factors are one of the main reasons so many international arrivals flock to Alberta. Jobs pay a very competitive wage. At the time of writing, the average weekly earnings for Albertans was $1,130 CAD (£630), compared to a national average of $976 CAD (£544). Also, your money goes a lot further in Alberta compared to other provinces. For a start, there is no provincial sales tax, which automatically adds 7-8% to purchases in other provinces.
The Albertan health care system is well run, without the premiums that residents of neighbouring British Columbia have to pay. The province also takes great pride in its leading education system, whether it is the school system or post-secondary education. In fact Alberta has 26 post-secondary colleges and universities, and the provincial government subsidises tuition fees.
Calgary, Alberta
Calgary is one of Alberta's largest cities and arguably it's most diverse and cosmopolitan. This includes a well-established British expat community. The city's fortunes are inextricably tied to the oil industry, which can be good or bad. The good news is that it has recovered from a slump a few years back and is now well on the rise. This means many more lucrative employment opportunities.
Also, statistically speaking, Calgary is Canada's sunniest city. Move to Alberta and you'll enjoy 2,400 hours of sunshine each year, nearly double the hours we get in the UK. So you can plan for summer weekends exploring the nearby provincial parks and Rocky mountains.
Like Alberta as a whole, property in Calgary is very affordable. The average cost of a home sold is $430,400 CAD (£240,400) which is considerably lower than the national average of $652,400 (£364,400).
Vancouver
Vancouver tops world rankings for liveability, eco-friendliness, well-being and more – and it's easy to see why, with a buzzing arts scene, beautiful nature in the mountains to the north and Pacific to the west, a booming job market and welcoming attitude to newcomers.
Life in Vancouver
Vancouver was the first city to be ranked five years in a row in the Economic Intelligence Unit's top ten most liveable cities in the world, and it certainly lives up to its reputation. It may be a large city, but it's extremely green, the air is clean, and the Pacific and North Shore Mountains are easily accessible. The climate's mild, with temperatures rarely dropping below zero and summer averages generally in the mid-twenties, although mid-thirties are not uncommon. And if you're looking for a change from the grey British skies, you're in luck – Vancouver is sunnier than Eastbourne, the sunniest part of the UK! Residents enjoy an annual average of 1,907 hours of sunshine a year.
Vancouver's culture
The West Coast of Canada is known as more laid-back and that's certainly the case in Vancouver. There's excellent hiking around Garibaldi Lake, Tunnel Bluffs and Burnaby Mountain. Therefore, the outdoors is a big part of many locals' lives. Plus, the world-famous ski resorts of Whistler are close by (in Canadian terms!), at two hours by shuttle. You can also ski in Vancouver, across the harbour, at Cypress, Grouse Mountain and Seymour. Might you find yourself taking up a new hobby here?
The city itself is a melting pot of different cultures, from the First Nations, to more recent arrivals from around the world. There are always new cuisines to try out and festivals to attend. The International Film Festival runs Sept-Oct, with the Fringe alongside for independent theatre and, for foodies, EAT! Vancouver takes place every year, usually in autumn. Vancouverites have lots to keep themselves busy!
Vancouver public transportation
Public transportation in Vancouver is top notch. The three SkyTrain lines cross Downtown Vancouver, while the bus and sea bus network connect you to the suburbs. A monthly pass for TransLink around Vancouver and the metro area costs between $54 and $174, depending on zones and concessions. As a plus, the city also offers HandyDART. This is a door-to-door shared service for people with accessibility difficulties. Vancouver is also a bike-friendly city with many cycling trails.
Vancouver education
There are plenty of public and private schools across Vancouver teaching in both English and French. They work towards the Dogwood diploma, British Columbia's graduation certificate. However, many also offer international equivalents like the IB or AP. The University of British Columbia is the largest university in British Columbia. Additionally, other universities in Vancouver include British Columbia Institute of Technology (BCIT) and Simon Fraser University.
Cost of living in Vancouver
Vancouver is a relatively pricey city, but we are seeing signs of a correction in the property market, with prices stabilising after hitting a peak in 2016. While the cost of living is high, it's important to remember that salaries are higher than many parts of Canada. The average income of a professional in Vancouver is just over $70,000 — this is the figure reported in the last census, and is likely to have risen a little since.
Daily needs are on par with other large cities. 8GB internet has an average monthly cost of $57. A casual lunch for one would be $18. Movie tickets for two cost on average $29. Finally, petrol is currently $1.82 per litre (at the time of writing).
Working in Vancouver
Vancouver is a key part of the Canadian economy with a competitive job market. The economy means there are plenty of opportunities. However, often expats are contending with highly skilled Canadians for the top positions. Therefore, you need to really sell yourself to employers. Networking is also important as a way to smooth entry into the workforce.
Some of the major sectors in Vancouver include mining, forestry, IT, tourism and building. Skilled workers will often find it easier to land a job.
Working in Vancouver requires a valid visa unless you have citizenship or residency. Find out in our column on visas about your options if you're looking to come and work in Canada.
Areas of Vancouver
Vancouver has a big diversity of areas, from bustling Downtown to quieter suburbs close to nature. Here are some of the best for house buyers looking to buy in Vancouver.
Downtown Vancouver
Downtown Vancouver is the city's hub where business, shopping, arts and culture create plenty to see and do. Living in Downtown Vancouver offers the fast-paced lifestyle that many British expats crave. It combines this with excellent roads and plenty of green space, parks and a sea wall perfect for enjoying the outdoors. Some neighbourhoods in downtown Vancouver include Gastown, Yaletown, West End and Coal Harbour.
Kitsilano
Kitsilano (Kits) is the 'new-age' neighbourhood where yoga studios, vegetarian cafés and boutique shops line the streets. It has a chic, bohemian feel and is home to some beautiful beaches, making it perfect for urbanites looking for a trendy lifestyle. Real estate in Kitsilano, like downtown Vancouver, is more costly than most parts of Metro Vancouver. However, in return, you're only one bridge away from the downtown core. It's a great place to live for those who cycle or use public transport.
East Vancouver
The Mount Pleasant section of this district is up and coming. Much more affordable than downtown Vancouver, East Vancouver has a lively scene. It is popular with young families, professionals and students. This is no wonder as it is full of funky cafes, first-rate restaurants, stylish clothing stores, and booming bars. There is a diverse mix of cultures, and it is well serviced by public transportation – ideally located for the workday commute.
Burnaby
Burnaby, which is actually a city of its own, bordering Vancouver. It is a convenient alternative for those wishing to be close to downtown, but who need to commute to the metro centre instead for work. The property market offers more value than other parts of Vancouver, which is a draw card for families, students and young professionals. Burnaby has excellent public transportation and has all you need for daily life, from groceries to good local schools.
North Shore
The North Shore (North Vancouver and West Vancouver) is a popular part of Vancouver to live. Nestled at the foot of the coastal mountains and with skiing, mountain biking, hiking and parks close by, this part of Vancouver draws those wanting an active lifestyle.
Popular with families, retirees and professionals, the North Shore is easily accessible via a 15-minute sea bus to downtown Vancouver. The cost to buy property and rent on the North Shore is expensive compared to other parts of Vancouver.
Mission
An hour's drive from core Vancouver is the up-and-coming area of Mission, BC. This outlying suburb has seen strong price growth in previous years, but prices are 70% cheaper than Greater Vancouver as a whole.
Other Vancouver suburbs
There are many other suburbs and small cities extending to the east and south of Vancouver. Surrey, Richmond, Coquitlam, Port Moody, Maple Ridge, Langley, Abbotsford and Chilliwack are within commuting distance to Vancouver and offer more affordable living.
When planning to move to Vancouver, make sure to consider these outer Vancouver suburbs if you're looking for more outside space for lower prices. Nearby Vancouver Island also offers rural living in a truly unspoilt environment.
Buying property in Vancouver
Vancouver's real estate market makes international headlines regularly as being one of the most expensive places to buy property in the world. That being said, there are parts of Vancouver that offer better affordability. Plus, the current property prices are beginning to stabilise.
Owning a home in Vancouver is worth the premium price tag, according to many locals. The scenery and outdoor recreation lifestyle attracts adventurous and outdoorsy expats and retirees keen to take advantage of the city's natural playground.
If you're looking to purchase a holiday home, permanent residence or recreational property in Vancouver, here are some average prices:
A single family home: $1,598,000
A three-bedroom townhouse: $859,900
A one-bedroom condo: $650,000
Despite high property prices, Vancouver consistently ranks as one of the top cities in the world.
Vancouver Island
Part of the province of British Columbia, Vancouver Island is a one of Canada's largest islands and is home to some 750,000 people. Although the island covers over 12,000 square miles, around half of its population lives in the city of Victoria, which is actually the provincial capital (even though the city of Vancouver, on the main land, is much larger). Vancouver Island is a popular destination for expats, thanks in part to the mildest climate in Canada. Even in the middle of winter the temperature rarely drops below zero.
Victoria, BC
Victoria is often quoted as being unaffordable, but that's only compared to the rest of Canada. Compared to nearby Vancouver City the property certainly looks like a bargain, at around $550,000 (£325,000) average cost compared to Vancouver City's $830,000 (£490,000) median price. It also has a great climate with half the amount of rainfall seen in Vancouver. There is a very strong healthcare system and the city's crime rate is lower than the national average. The city itself is very scenic but once you head out a few miles the outstanding beauty of Vancouver Island is something to behold.
There is also no shortage of culture, museums and even Victoria's own major music event. The famous Victoria "Symphony Splash" takes place each August on a floating stage in the city's Inner Harbour. Not only is there musical entertainment, courtesy of Victoria's Symphony among other acts, but there is a selection of food and drink purveyors and even a closing fireworks and cannon firing display. What sets the "splash" apart from similar events is that boaters and kayakers can paddle up and moor their craft near the barge, which houses the main stage, and watch the performances while floating on the water.
Vancouver Island's west coast
Surely the most stunning attraction on the island is the west coast, and in particular the Pacific Rim National Park Reserve. Stretching across more than 30 miles the park is home to countless beaches and hundreds of acre's worth of ancient rainforest. Surfing is one of the most popular activities visitors to the park engage in, but there is also lots of hiking and camping fun to be had.
A little further up the west coast is the town of Tofino, a popular tourist destination in its own right with hotels and cabins and many fine restaurants. Visitors can enjoy long beach walks or even go on a whale watching boat ride out of the town's harbour.
If you enjoyed Blue Planet documentary, the waters in and off Vancouver Island are where you can meet the TV stars in person. This is the best place in the world to see whales leaping from the ocean, to see sea otters relaxing in the kelp beds and sealions playing on the rocks. It's also the land of bears and has its own wolf species, the snow-white Vancouver Island Wolf.
Getting there
It may seem a long way away, but getting to Vancouver is easy. There are dozens of non-stop flights each day from the UK via a wide range of carriers. The flight takes nine hours and cost from £500.
Okanagan Valley
Located midway between Vancouver and Alberta in south central British Columbia, is the 180 kilometre long Okanagan Valley. Known throughout Canada for its thriving wine and fruit industries. The series of lakes that join the local towns, and a reputation for being one of the country's sunniest areas, make it a popular summertime destination for Canadians looking to get away from it all. Sandwiched between two mountain ranges, the snowy winters attract skiers and snowboarders to the nearby Big White alpine resort.
More recently the region, and its largest city Kelowna, have been growing in popularity with expatriates. Many of whom are looking to settle outside of traditional metropolitan favourites like Vancouver and Toronto. Other popular spots include Sicamous, known as the houseboat capital of Canada; Penticton, with its sandy beaches; and Osoyoos, near the US border.
Kelowna
The majority of the Okanagan Valley's population of around 300,000 residents live in the region's unofficial capital Kelowna — "grizzly bear" in the Okanagan language — or neighbouring West Kelowna (aka the Westbank). Situated on the shores of Lake Okanagan, Kelowna is a small city around four hours' drive inland from Vancouver. While average temperatures in winter dip to around -2°C, in summer the city comes alive as temperatures soar above 30°C.
Agriculture and tourism have traditionally been the main industries in Kelowna. However, a burgeoning tech sector has been the driving force behind the city's recent rise in popularity. Consequently, opportunities in software development and digital media are attracting people to the city's shores. As a result, the city has been ranked as the most entrepreneurial in all of Canada.
In order to keep up with this influx, there are more new homes being built here than any other city in British Columbia, with the exception of Vancouver. Nowhere is this more evident than the ever-growing urban sprawl along Highway 97. Property buyers looking for something more authentic tend to head to lakeside Pandosy Village several kilometres outside the centre. Kelowna also boasts an international airport and a major university, which is home to some 9,000 students.
Wine country
This once glaciated valley and its fertile soil provides perfect conditions for orchards of peaches and apricots and vineyards. To Canadians the Okanagan Valley is synonymous with the 170-plus wineries that are spread across terraced hills, producing many award winning drops. The region's many vineyards are mostly located around Lake Okanagan.
Touring these wineries is one of the region's most popular tourist activities, along with sailing, fishing and hiking. Therefore, the Okanagan Summer Wine Festival proves a major draw for wine lovers each year. The increasingly sophisticated local food and wine scene was even given the royal seal of approval, when the Duke and Duchess of Cambridge attended the Taste of British Columbia festival at Mission Hill Winery and sampled Okanagan produce.
New Brunswick
Although New Brunswick is one of Canada's smallest provinces it is still roughly the same size as Scotland, so there is plenty of room for its 750,000 residents to enjoy a relaxed lifestyle — Scotland has a population of just over 5 million and still has plenty of space. Around half of New Brunswick's population live in its three major cities: Saint John, Moncton and Fredericton – the provincial capital.
As well as being surrounded by the Atlantic ocean, the province is also heavily forested, with around 80% of its land covered in trees. This gives residents lots of opportunities to go out and experience the great outdoors, and view some of the amazing wildlife that calls New Brunswick home, including whales, bears and eagles. What's more, its's location on the eastern tip of Canada means it can be reached in less than six and a half hours from the UK.
Why New Brunswick?
It may not be as well-known as expat hotspots like Toronto or Vancouver, but there is a certain laidback charm that sets it apart from the more populated areas of the country. It's ideal for those searching for a simple life close to forests, lakes and the ocean.
Employment opportunities are plentiful, with the province offering higher average salaries than almost all of Canada's other Atlantic provinces. Not to mention friendly neighbours and low crime rates — many families still leave their doors unlocked.
Affordable property prices are a particularly attractive proposition for overseas buyers. At the time of writing, the average price of a house in Fredericton was just $187,000 (£112,000), that's half the average price for a house in Montreal, and around a quarter of the cost of a house in Toronto. The opportunity to own property and land has led to many Canadians to move to New Brunswick. While the province still has a very small migrant population (4%), this figure is growing as people catch on to the wonderful way of life around here.
Areas of New Brunswick
Fredericton
This charming provincial capital is the very definition of quaint. The Saint John River meanders past stately government buildings and the hilltop university; tree-lined banks and playing fields ensure it has its fair share of well-tended green space; redbrick storefronts dominate the small downtown commercial district; and residential streets are lined with beautiful period houses with pretty gardens. All of which combines to make it the perfect place to raise a family.
The Bay of Fundy
Probably the most famous of New Brunswick's attractions, the phenomenal Bay of Fundy is classed as one of the natural wonders of the world. Home to the highest tides found anywhere and an undeveloped coastline, it attracts thousands of visitors each year who come to view the amazing marine life — most notably several species of whales — or to explore the beaches looking for fossils.
Nova Scotia
Halifax, Nova Scotia, is about five hours by plane from London — about the same as Halifax, Yorkshire, by car! This small province is slowly becoming more and more popular among British property buyers, and it's easy to see why: pretty, historic towns, a clean and unspoilt environment, welcoming locals, a wealth of activities and all just a medium-haul flight back to the UK! So, if you're thinking of buying a house in Nova Scotia, find out what's life like here and where the best places to live are in this week's column.
Life on the Atlantic coast
One of three Maritime provinces, Nova Scotia is found in an area known as "Atlantic Canada". Unlike almost any other province Nova Scotia is completely surrounded by this majestic ocean, with more than 7,400km of coastline. It is also historically significant as it is home to the first permanent European settlement, when French colonists first arrived on Canadian shores in the early 1600s.
For a long time, Nova Scotia was limited to being a tourist destination for those eager to explore the Canadian outdoors. Now, however, it is becoming a realistic option for British arrivals to make a permanent home, particularly in the provincial capital. In many ways, it feels like stepping a little back in time, with a slower, family-oriented way of life that has been lost in many busier parts of North America. And, if you still need persuading, think about how affordable your dream home could be! The average property here is $100,000 cheaper than the rest of Canada, at $201,991.
Enjoy a healthy, outdoorsy lifestyle
Nova Scotia's relatively small size — with fewer long driving distances than many Canadian provinces — means it's easy to get out and explore the beautiful nature surrounding you, including the Cape Breton Highlands and Kejimkujik National Park. You might find yourself picking up a new hobby: canoeing, sailing or even Alpine skiing are all popular. Interestingly, with a high majority of Nova Scotians having Irish or Scottish ascendance (to the extent that Scottish Gaelic was once the majority language), you'll also find Gaelic sports like curling are popular here, too.
And for the foodies among you, there's nowhere better for fresh, healthy produce. The province has the highest number of famers' markets per capita in Canada, and it's one of the best places to enjoy fresh seafood and shellfish.
A welcoming attitude to newcomers
Nova Scotia's economy is growing steadily, a around 1.2% a year, and the provincial government is actively seeking skilled workers from overseas to help make this continue.
As well as your usual Canadian visa routes, you can also apply through the Atlantic Immigration Pilot, whereby an employer can sponsor you with a job offer if you have experience in a high- or medium-skilled job and a high-school-level education. A big plus is that, as of June 2019, your spouse can also apply for an open work permit if you have one through this programme.
The perfect place for families
Nova Scotia's warm welcome and low crime rate, as well as its clean air and environment, make it the perfect place to bring up children. Schools are of a high standard, and the public system is free. Attendance is decided on school boundaries by the local school boards (a bit like a catchment area in the UK). Children can attend school in English or French, although all English schools have a daily French class, as both are official languages. Your children will get three report cards evaluating their progress a year. Eventual graduation from high school is based on passing a set number of credits.
Where are the best places to live?
Whether you're looking for the excitement of city life, or the laidback rural lifestyle, or perhaps a seaside holiday home, you'll find the right place in Nova Scotia. Here are our top areas.
Halifax
Nova Scotia's capital is fast outpacing all of Canada's major cities in terms of growth. The traditional benefits of Halifax – including its nearby beaches and clean air — are still present, but now there are also thriving construction and manufacturing industries, low unemployment and short commutes.
Halifax is also one of Canada's most scenic cities, with is a busy waterfront promenade and year-round cultural events and festivals. Within a short drive, or even cycle, you can experience breath-taking beaches and a variety of outdoor activities including kayaking, hiking or golfing.
Lunenburg
Picturesque Lunenburg is one of only two North American towns designated as UNESCO World Heritage sites, with a fantastic colonial old town full of colourfully painted eighteenth- and nineteenth-century buildings. Many have now been turned into cafés, ice cream parlours, art galleries and boutiques, making it a great place to spend a few hours browsing.
The town has long been celebrated for its shipbuilding, and the Bluenose, a schooner built here in 1921 at the Smith & Rhuland Yard is featured on Canadian banknotes.
Mahone Bay
Mahone Bay is one of the most popular areas for newcomers to Nova Scotia.Mahone Bay is one of the most popular areas for newcomers to Nova Scotia.
For a small town, there's a lot to do, from the weekly markets to the new microbreweries, the artisan workshops and independent cafés. The calendar is packed year-round with festivals, and, speaking of year-round, you mustn't miss the changing of the seasons. The autumn foliage is spectacular, while winter transforms it into a snow-blanketed wonderland.
Annapolis Valley
The agricultural heartland of Nova Scotia, Annapolis Valley is an area of lush, green plains with far-reaching views across to the sea. It's also wine country, with famous local vineyards including Gaspereau, whose wines have won international awards. The farmers markets in Annapolis Royal, Middleton, Bridgetown and more are great places to stock up on local produce.
Newfoundland
Newfoundland and Labrador's colourful towns hugging its dramatic coasts, its ancient forests and its wildlife, from moose to whales, have attracted adventurous tourists for decades. But now, with new visa programmes and a positive "Way Forward" immigration policy, the province is becoming a new destination for those looking to start a new life overseas. So, if you're thinking of making the move to Canada, find out about life and the best places to live in Newfoundland and Labrador.
A home away from home
"Newfies" — as the locals are nicknamed — are known for their friendly welcome to outsiders. In fact, the local Newfoundland culture has been named as one of the friendliest in the world. And don't get them wrong — Newfoundlanders will tell you that they do have their own regional culture. They had self-governing status as a dominion in the British Empire up to 1948, when high war debt led the state to join in confederation with Canada. They're proud of their local markers of identity, including the distinctive Irish-influenced accent!
So-called "CFAs" (come-from-aways) are relatively few, with most coming from the UK and USA. Nonetheless, the low cost of living and high quality of life are attracting more and more people in the know. Many new arrivals report that they quickly feel settled in and involved with local life, with a Ryerson University study describing the province as a highly successful welcoming community.
What is local life like?
Newfoundland and Labrador is perfect for anyone looking to escape the rat race or big-city living. Much of the population lives in small, close-knit towns along its 18,000 miles of coast. Many of these former fishing communities feature beautiful homes in a similar style to the Maritime Provinces, with colourfully painted clapperboard exteriors and generously sized rooms.
The lifestyle here is active — unsurprising given the stunning nature surrounding you wherever you are in the province. There aren't many places where you'll go on a coastal walk and see a humpback whale breaking the surface beside an iceberg. The northern migration of whales and "southern sailing" of icebergs coincides uniquely in Newfoundland in spring.
Winter sees the mainland and parts of the island blanketed in snow. Snowboarding, snowmobiles and skiing are all popular pastimes here, and Marble Mountain is considered Canada's best eastern ski resort. For novices, Gros Morne and Terra Nova both have over 40km of cross-country ski trails.
Spring and summer is the time for festivals and parties. In St John's, the locals celebrate the height of summer with 11 days of festivities, including the Royal Regatta. Twillingate is a good one for children, hosting the Fish, Fun and Folk Festival in July. For theatre lovers, Shakespeare by the Sea sees performances of the Bard's works against the dramatic backdrop of the Atlantic.
How easy is getting to and around Newfoundland?
Newfoundland is actually closer to Ireland than Calgary, and, at five hours from London, is barely further than Cyprus by plane. That's a full three hours less than to Toronto! The main international airports are in St John's and Gander, with flights by Air Canada and Lufthansa.
Newfoundland and Labrador looks small on a map, but that's not helped by the sheer size of Canada. In reality, you'll still have North American distances within the province. On the island of Newfoundland, Port aux Basques to St John's takes about nine hours' drive. On the mainland, Labrador City to Blanc Sablon takes a whopping 15 hours.
A more unusual aspect of driving here is the need to look out for moose! There are around 120,000 of them on the island of Newfoundland, and they don't pay much attention to the Green Cross Code. You'll see signs highlighting common moose crossing points dotted along the main highways.
Where are the best places to live in Newfoundland and Labrador?
So, if you're persuaded by the province's lifestyle, here are the best places to live in Newfoundland and Labrador. The first choice is between the mainland of Labrador and the island of Newfoundland.
The mainland is both colder in winter and warmer in summer, but, although it makes up around 70% of the province, has only about 8% of the population. Of those, around 22% are First Nations. There are, however, some technical work opportunities in iron ore mining. It's also easier to access the larger cities and facilities of the province of Quebec. Newfoundland has a milder climate and is more densely populated, with more work opportunities.
St John's
St John's is the capital city of Newfoundland and is one of the best places to live, with affordable property and a lively cultural calendar. Its colourful homes sell for an average of around $300,000. The downtown is largely dominated by rowhouses, painted in bright hues, while you can find modern-style 'exec condos' along the waterfront. Strict heritage laws prohibit tall development and stipulate particular styles, so, if you buy a house with a view, you know it won't be disappearing any time soon. George Street in downtown St John's is the centre of local nightlife, known for its pubs, bars and restaurants.
Fogo Island
This island's beauty and remoteness has made it a centre for artists. It still has a working fishing community, too, mainly for crab and lobster. The main settlements are Fogo, Tilting, Seldom-Little Seldom and Joe Batt's Arm. They're all small, close communities, with large, two- or three-storey detached houses dominating the housing market.
Brigus and Cupid
These twin towns almost feel like you're in England, with narrow streets and historic architecture. In fact, Cupid is the oldest English settlement in Canada. However, although they're small, they can get busy: the three-day Blueberry Festival sees over 12,000 visitors a year on average. Homes are largely bungalows, mainly detached, selling for around £150,000-$350,000.
Corner Brook
Corner Brook is a bit of an unprepossessing name for a city on the mouth of the Humber River and sitting on the Gulf of St Lawrence, opposite Gaspé in Quebec. Its university and large high school, as well as sizeable hospital, make it a bustling centre for the northern end of Newfoundland. The Marble Mountain Ski Resort isn't far away, so it's perfect for winter sports lovers. There's a strong sense of local culture, and it's the capital of the Qalipu Mi'kmaq First Nations Band government.
Happy Valley-Goose Bay
The largest settlement in Labrador, Happy Valley grew out of the need for workers to service the air force base nearby. It's a relatively average Canadian provincial town, but does offer easy access to the beautiful nature of West Labrador. It's known for its camping, hunting and fishing culture.
The cheapest places to live in Canada
Moving to a new country, especially one as far away as Canada, is expensive. However, while the major cities are known for their high living costs, there are still bargains to be had when it comes to property. Even if you have cash from a property sale in the UK, you may not want to tie all of it up in the purchase of a new home. There is a lot to experience in Canada and spending less on property can mean more money set aside for all those other things you'll want.
Being willing to make some sacrifices and compromises can really help you find an affordable housing option. As always location is one of the biggest drivers when it comes to property prices. Exploring locations a little outside the city centre is one of the easiest ways to keep the cost down. You could also look further afield than big cities like Toronto or Vancouver. By house hunting is lesser known destinations, you will find that your Canadian dollar stretches a lot further.
Winnipeg, in the province of Manitoba, is one of the most affordable cities in Canada and could be a great place to start your Canadian adventure. There is a strong local economy, busy job market and all the amenities of a developed city. And it's cheap, the average price for a detached home in Winnipeg is around $300,000 (£182,000), as a reference point the average price for the same home in Toronto is around $1,285,000 (£780,000).
Another affordable destination is Moncton. The largest city in New Brunswick's has a population of just over 70,000 and is one of the cheapest cities to live in the Maritimes — with the cost of living 5.2% below the national average. If you want to be close to Vancouver, but don't have a big-budget, consider Abbotsford. Located just 70 km away, it's one of British Columbia's more affordable big cities — with a cost of living that sits at 3.6% below the national average
If smaller towns and villages are more your cup of tea there are definitely options to suit all budgets. British Columbia's Sunshine Coast is one spot that has become increasingly popular for the lifestyle options it provides, in fact the population now stands at 60,000. There are lots of outdoors activities that can be pursued year round on the Sunshine Coast as it rarely drops below freezing in the winter. Here the average cost of a detached family home is around $440,000 (£267,000).
The most expensive places to live in Canada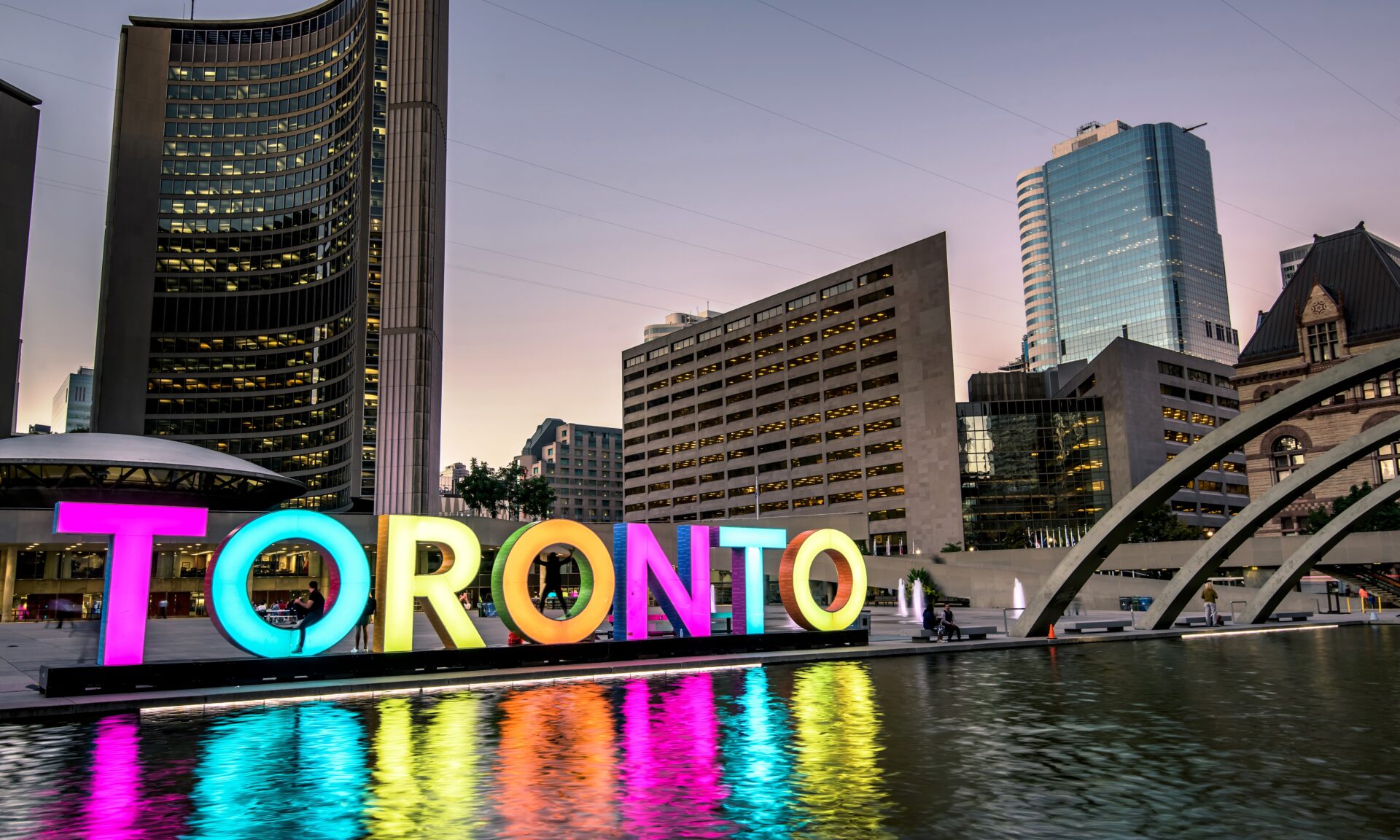 The Canadian luxury home market is thriving, with plenty of supply to satisfy the demand. This there are lots of great options out there for those with some cash to splash on their dream property.
Toronto and Vancouver are the heavy hitters in terms of high-end Canadian homes. In recent times Toronto has begun to outpace its rival in terms of luxury sales (over $1 million) and is now home to the highest number in the country. House hunters can expect to pay an average of $1,284,000 (£723,500) for a detached property. That said, Vancouver remains more expensive, with detached houses costing an average of $1,737,000 (£974,000).
Remaining in the same area, Mississauga — a large city neighbouring Toronto on Lake Ontario – is a desirable place to live for Toronto city workers. Its intrinsic links to the capital of Ontario, combined with a plentiful supply of high-end homes – from modern condo's to luxury lakeside family homes – has caused the price per square foot to rocket by a whopping 309% in 10 years — from just $108 in 1997 to around $334 in 2017. With an average house price of $631,700 (£354,150) it's the third most expensive city in the country.
The best places to buy a holiday home in Canada
If spending time in Canada is on your horizon don't look past these excellent holiday spots to own the vacation property of your dreams.
Banff Region
When you think of scenic Canada the image of Banff, in Alberta, is probably one you recall. Towering glacial peaks with azure blue lakes are one of the most distinguishable Canadian backdrops, and Banff is the place where these sites can be found. Banff is home to Banff National Park, which hosts four million tourists a year and wears the honour of the first national park in Canada.
This upscale community is contrasted by adventure driven locals and tourists eager to explore the back-country and all of the surrounding mountains and forests. There is nowhere better in Canada to spot wildlife and see iconic Canadian creatures like moose, elk and bears then in the Banff area.
In order to own a holiday home in Banff property owners must work in Banff, own a business in Banff or be a retired worker of Banff. Banff is easily accessible from Calgary which has an international airport, and the average price of a two-bedroom townhouse in Banff is £250,000.
The Okanagan
The Okanagan region is one of Canada's most renowned wine regions bordered by the sand-lined Lake Okanagan which is a boating mecca in the province of British Columbia. Whether seeking a vineyard-side estate or a boat-friendly condo with marina access, this place is Canada's summer playground. There is so much to do in the Okanagan for families, couples and singles. The Okanagan region extends over 100 kilometres with the biggest centres being Kelowna and Penticton. Temperatures get hot in the summer maxing out around 40⁰C in the peak of summer.
Holiday homes are widely available and start as low as £150,000 for a two-bedroom townhouse in Penticton. Lakefront real estate attracts a premium price-tag so expect to pay upwards of £600,000 for anything with a water view.
Whistler
Nestled in the mountains of British Columbia, Whistler is consistently rated the number one ski resort in North America. If you're looking for a destination that has world-class skiing, snowboarding and mountain biking, this is your place. Whistler is conveniently located 90 minutes from Vancouver International Airport, making it easily accessible after an international flight.
Though Whistler certainly has been discovered, there are holiday homes for a range of budgets. At the lower end of the market you can purchase a ski-in-ski-out condo quarter share (meaning you have quarter ownership of the property and can use it one week each month), for as low as £60,000. On the higher end of the scale a two-bedroom ski-in-ski-out townhouse (full ownership) costs approximately £600,000.
Gulf Islands
Another British Columbian favourite getaway spot is the beautiful Gulf Islands. This scenic strand of Pacific islands hugs the West Coast of Canada and can be accessed by a quick ferry ride or seaplane from Vancouver. These islands have a laid-back atmosphere with bohemian-style living, artisan markets, wineries and beautiful Oceanview bed and breakfasts.
Healthy living is rampant, and the eclectic 'anything-goes' feel complements that stunning natural beauty of the islands. Though there are over ten islands as part of the chain, Salt Spring Island attracts the majority of the visitors and also has a decent full-time resident population. On Salt Spring Island holiday home prices start at about £280,000 for a two-bedroom townhouse.
Canmore
Canmore is a neighbour of Banff (only 15 minutes away), also located in the Alberta, and does not have the same restrictions for property ownerships. Canmore offers the same rugged wilderness and adventure appeal however is less touristy than Banff. Canmore attracts a plethora of back-packers and families motivated by the easy access to the mountains which are a playground for numerous outdoor activities such as skiing, snowboarding, dog-sledding, hiking, climbing and more.
Canmore's real estate market has spiked in recent years though is still slightly more affordable than Banff. Its proximity to Calgary makes it an ideal place to own a holiday home. Expect to pay £200,000 for a two-bedroom townhouse in Calgary.
Niagara on the Lake
Renowned for being one of the prettiest towns in Canada, Niagara on the Lake (also called NOTL) is nestled amongst wine country and the famous Niagara Falls, one of the most impressive waterfalls in the world. The quaint village of Niagara on the Lake maintains a 19th century charm and is full of whimsical boutiques, antique shops and alfresco bistros.
Only 90 minutes from Canada's most populous city, Toronto, NOTL is a city-escape for Torontonians and also attracts a large number of international and interstate visitors. Holiday homes in Niagara on the Lake attract an expensive price tag, expect to pay £220,000 for a two-bedroom townhouse.
Cape Breton
Nova Scotia's Cape Breton was voted the number one island in Canada to visit and is a popular holiday home hotspot. Known for its excellent hiking, sightseeing and whale watching this culturally intriguing area has Celtic roots and maritime charm. Cape Breton attracts a varied crowd from golf savvy retirees, outdoor enthusiasts and culture buffs. The most eastern Canadian holiday home on this list, Cape Breton is only five time zones away from the UK.
Holiday home prices in Cape Breton are more reasonably priced compared to the destinations listed above, expect to pay £100,000 for a two-bedroom cottage or home, and that's with an ocean view!
Quebec City
Vibrant Quebec City is the heart of French Canada situated on the serene St. Lawrence River in Eastern Canada. One of the oldest cities in the country, it boasts colonial streetscapes, an exciting dining scene and a rich French culture. The Old-Quebec downtown area is rampant with history and is one of North America's oldest and most fascinating places. If you love French culture but are looking for a holiday home outside of France, Quebec City could be just the place.
Expect to pay £60,000 to purchase a two-bedroom holiday apartment in Quebec City, a much more reasonable price then most cities in Canada.
St. Andrews
St. Andrews by the sea is a National Historic District and is one of the most picturesque maritime towns in Canada. Situated on the Atlantic Ocean in the province of New Brunswick, St. Andrews features beautiful architecture, rich marine environments and some of the best seafood on the planet. Fly into the capital of Fredericton and enjoy an easy coastal 90-minute drive to St. Andrews. For anyone who loves fishing, culture or fine seafood dining this could be the spot.
An oceanside holiday home in St. Andrews with a view starts around £120,000. Catch lobster from your own private beach and be serenaded by waves as you fall asleep at night.
Muskoka
Located in central Ontario, just two hours north of Toronto, is the popular lake-side holiday destination of Muskoka. Muskoka is famed to be one of the best places to visit in Canada because of the activities and escapes on and off the water. From adventure to luxury Muskoka caters to it all with a unique lake-cottage atmosphere drawing resident from Toronto and the world to its shores in the summertime. With Toronto home to the closest Canadian international airport to Great Britain, Muskoka is a natural holiday home destination for Britons looking for a Canadian escape.
Due to its popularity in summer and proximity to Toronto, owning a holiday home in Muskoka comes with a price tag. To buy a two-bedroom holiday cottage in Muskoka expect to pay £250,000.
The best places for a family holiday home in Canada
Flying from London to Newfoundland takes around five hours — not much more than driving from London to North Wales! So, if you want a holiday home for the family to enjoy, why not swap the UK for the open spaces (and huge houses) of Canada, and give the kids the adventures of a lifetime? Here are our top five spots to look.
St John's, Newfoundland
Colourful St John's in Newfoundland looks almost like a real-life film set, with its houses painted in bright blues, reds, yellows and greens. It's the oldest city in North America, and kids will find plenty to explore down its winding, historic streets. Climb up Signal Hill to go iceberg spotting as they make their way down the so-called 'iceberg alley' from Greenland, or take a boat tour out to go whale-watching. Just thirty minutes away, visit the Witless Bay Reserve's puffin colony. At only five hours from the UK, it's a perfect place for a family holiday home in Canada.
Getting here: St John's International Airport, approximately 15 minutes' drive from central St John's. Direct flights to London and Dublin and connecting flights from all major Canadian centres.
Property prices: Two-bedroom townhouses near the water, $450,000. Two-bedroom condos near the water, $225,000. Two/three-bedroom, single-family homes inland, $120,000.
Queens, Prince Edward Island
LM Montgomery's much-beloved classic, Anne of Green Gables, has made Prince Edward Island famous the world over. Anyone who chooses this as their place for a family holiday home in Canada will enjoy the benefits of the close-knit, welcoming island community. One of the most popular areas on PEI is in Queens County, an area nicknamed 'Resort Municipality'. It's a beautiful rural area made up of several small towns (Stanley Bridge, Hope River, Bayview, Cavendish and Rustico) that are perfect for families with children. Enjoy swimming at Cavendish Beach, or try cycling along the coastal paths to explore the natural beauty of this island.
Getting here: Charlottetown Airport, about 30 minutes' drive from Stanley Bridge. You can also take a car ferry from Caribou in Nova Scotia or Iles-de-la-Madeleine in Quebec, taking around 75 minutes.
Property prices: Three-bedroom, single family homes by the water, $300,000. Two/three-bedroom apartments, $170,000.
Mont Tremblant, Quebec
What would a list of family holiday homes in Canada be without some great skiing? Although Mont Tremblant doesn't quite have the same dramatic scenery (or elevated prices) as Banff, it is ideal for a holiday home, as it's so accessible from the UK. The village itself is authentically Quebecois, with French-style architecture around a central square, where you'll find plenty of cosy cafés and restaurants. As well as practising their skiing, children (and grown-ups) can try sleigh rides, rock climbing, ice fishing and even dog-sledding.
Mont Tremblant is a dual-season resort, meaning there's lots to do over the summer, too. Go rock climbing, cruise Lake Tremblant and, of course, explore the surrounding National Park.
Getting here: Mont-Tremblant International Airport, 20 minutes' drive with connections to international flights from Toronto-Pearson and Ottawa International Airport, or Montreal-Trudeau International Airport, 90 minutes by away shuttle.
Property prices: Two-bedroom condos in the resort, $300,000. Three-bedroom chalets in the resort, $2,000,000. Three-bedroom townhouse outside the resort, $500,000.
Canmore, Alberta
Heading further towards western Canada, Canmore in Alberta benefits from the best of both worlds, being right on the doorstep of Banff National Park, but also just one hour's drive away from Calgary. The Calgary Stampede takes place every July, and is a must-see, with thousands of cowboys, Mounties, First Nations dancers and more. Canmore itself has a "proper" Canadian-style Main Street, and is a very pedestrian-friendly, green town. On rainy days, head to Elevation Place, a maze of a recreation centre with a lazy river, children's pool, climbing gym and more.
Getting here: Calgary International Airport, 1.5 hours' drive, with flights to London Heathrow and London Gatwick.
Property prices: Two-bedroom condos, £450,000. Two-bedroom, single-family homes, $860,000.
Kelowna, British Columbia
The unofficial capital of the Okanagan Valley, Kelowna sits right on the shores of the beautiful Lake Okanagan — fantastic for a swim (or even parasailing!) from Hot Sands Beach when the summer temperatures hit the 30s. There's plenty on for families: take the kids to the Fat Cat Children's Festival, or spend the day outdoors at Knox Mountain Park, or zipping around Myra Canyon Adventure Park. Adults will also appreciate the excellent wine that the region is known for!
Getting here: Kelowna International Airport, twenty minutes' drive from Kelowna with connecting flights to London. Vancouver International Airport, four hours' drive from Kelowna with direct flights to London.
Property prices: Two-bedroom, central condos, $400,000. Two-bedroom condos in the suburbs, $350,000. Two/three-bedroom houses in the suburbs, $450,000.
The best places to buy investment property in Canada
Canadian real estate is not cheap, but there is value to be found out there and certain places are currently offering great investment opportunities.
Given Canada's vastness, however, there are many different markets to choose from, all of which have something to offer the would-be investor. Here are some attractive Canadian destinations that we have identified as offering interesting investment potential.
Brampton, Ontario
Brampton is a city within the Greater Toronto Area. It has all the charm of a small city plus the benefit of being a commutable distance to central Toronto. Not that residents of Brampton need to take the one-hour commute to Toronto — there are many employment opportunities on their doorstep thanks to multi-national corporations, including Coca Cola and Air Canada, who have large-scale facilities in the city.
In terms of real estate the city of Brampton is one of the most affordable options in the greater Toronto area. The average sale price of a home is around $648,000 (£381,000) – which is the 20th most affordable area out of the 23 that make up Greater Toronto. For reference the least affordable area is "King" in central Toronto where the average sale price was $2 million (£1,177,000).
Surrey, British Columbia
Similarly to Brampton, lots of Surrey's benefits are tied to the city's proximity to a much larger metropolis – this time Vancouver. For those who like the idea of the milder west coast temperatures, but baulk at the red hot housing market of Vancouver, Surrey is an attractive investment option.
However, investors will be wise to act fast — the word is already out. Surrey is one of the fastest growing cities in all of Canada with around 1,000 new residents moving to the city each month. Between 2011 and 2016 the growth rate for the city of Surrey was 10.6% — higher than the national average, BC's average, and higher than any other Vancouver area. In fact, it's expected that Surrey will eventually surpass Vancouver and by 2030 will be BC's largest city.
Thunder Bay, Ontario
Next on the list, and offering a slightly different living experience, is the city of Thunder Bay in northwest Ontario. Right on the shores of Lake Superior, the city offers many outdoor adventures such as skiing and snowshoeing in the winter, and hiking or mountain biking in the warmer months.
Aside from the outdoor lifestyle opportunities the biggest benefit for investors is the value for money to be found in Thunder Bay. The median sale price for a Thunder Bay home is $217,500 (£128,000) — way below the national average.
The best small towns to live in Canada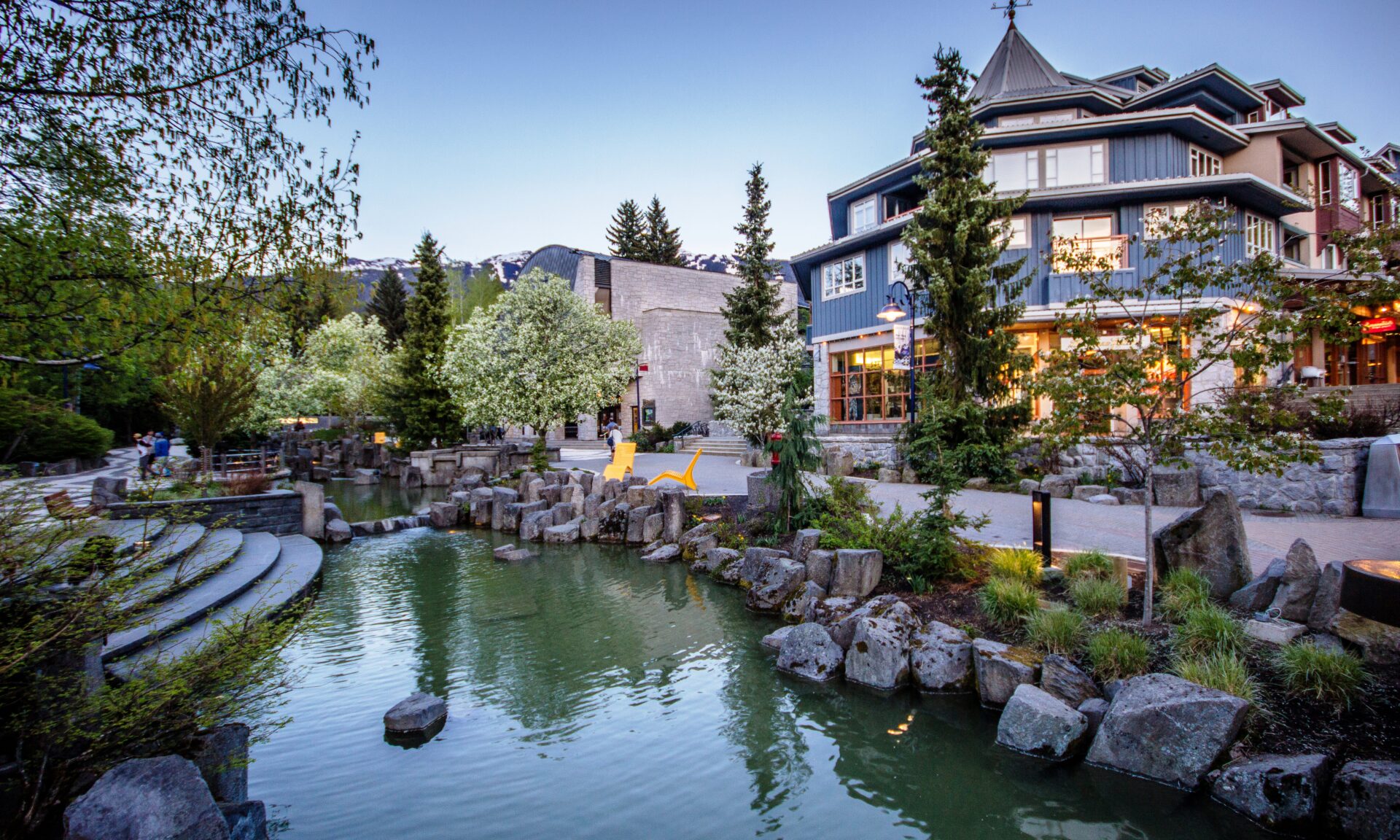 In this vast country, it's tempting to just choose the big cities for relocation. But unless you take a step outside of the city you'll be missing out on some beautiful and affordable options.
Even in its thriving economy and huge open spaces, with so many people moving to Canada each year there is competition for jobs and housing in the major cities. Choosing a location away from Toronto, Vancouver and the like offers cheaper homes, but are there the jobs?
The following destinations are still somewhat off the beaten track, but don't wait too long or you could find these towns and cities are the new big Canadian hotspots.
Kelowna
With a population of 190,000, this small city in British Columbia is on the shores of the beautiful Lake Okanagan. Located a five-hour drive inland from Vancouver, the city has amazing summers where temperatures are regularly over 30⁰C and residents get to take advantage of the lake and all of the outdoor activities on offer on the doorstep.
Although tourism is a key part of Kelowna's industry there is also a burgeoning tech sector consisting of technology, software and services as well as new/digital media. There is also a university with around 9,000 students, which also provides good employment opportunities.
Saskatoon
Located in one of Canada's prairie provinces — Saskatchewan — the city of Saskatoon welcomes newcomers from all cultures and backgrounds. This attitude has resulted in a diverse city often referred to as the "Paris of the Prairies".
Along with the multicultural outlook and stunning scenery Saskatoon also has great employment opportunities. The city's unemployment rate is comfortably below the national average and it has become something of a hub for the agricultural and bio-resource industry — with about 30% of Canada's ag-bio industry calling Saskatoon home. Saskatoon is also affordable. A two-storey home costs on average $386,000 (£231,000), compared to the national average of $574,000 (£344,000).
Boucherville
With a population of just 43,000 Boucherville, Quebec, is the smallest of our hidden gems. However the town is closely located to the thriving hub of Montreal so there are lots of employment opportunities and amenities just a half hour's drive away.
Being so close to the city Boucherville does well to hold onto its small town appeal and is really much more than just a suburb. It also benefits from a high employment rate and average income enjoyed by its residents that beats even the big city nearby.
Shuswap Lake
Ideal for those that want to live by the water, the Shuswap Lake region has over 600 miles of shoreline. Summers in the Shuswap are very warm and it's no surprise that it is a popular tourist attraction. It even has Canada's largest fleet of houseboats, which can be rented for a weekend or longer. The average price of a single family home in the region is just over $350,000 (£202,000) —great value when compared to the national average of $470,000 (£271,500) if you consider all the benefits this recreationally focused area has to offer, as well as the employment opportunities that come from the strong tourism industry.
Blyth
Located a couple of hours west of Toronto, Blyth is a small yet beautiful village that is popular with families. There is a unique feel to this quaint village, thanks to the local art and gift shops, charming cafes, and even a theatre. Blyth is definitely a good option if you wanted to spend less on a home – the average price in this region for a single family home is just $230,000 (£133,000).
Another strong selling point for Blyth is its location – close to the impressive Lake Huron (one of North America's five great lakes) and it is also well situated for the border if you fancied a trip down to the US.
Bonnyville
Although Bonnyville in itself is a small country town, with a population of around 7,000, the area is somewhat of a hub for the Alberta oil and gas industry — some 60 companies have head offices within the town. As such Bonnyville has the benefit of providing a country lifestyle, but with really good employment opportunities.
Bonnyville also benefits from many parks, recreational opportunities, and is situated on Jessie Lake – a natural wetland offering great fishing and bird-watching opportunities. With all Bonnyville has to offer it is not surprising that it is a more costly country town, the average cost of a single family home is around $465,000 (£269,000) — very close to the overall Canadian average.
The best mountain towns to live in Canada
Mountain lovers are spoiled for choice in Canada. But if you have been tempted to move here by all those images of snow-capped peaks and crystal clear mountain lakes, be careful. Canada isn't all mountainous! So here is our guide to a few hotspots to tempt those who love the high life.
British Columbia
It's about an 850km drive across British Columbia from Vancouver to Banff. And a more attractive drive you're unlikely to ever come across. Covering the entire southwest coast of Canada, BC stretches from the Pacific to the Rocky Mountains.
Average property price: $730,000 (Vancouver $1,092,000)
Good jobs in: The most in-demand occupations are shopkeepers and restaurant managers, accountants and financial, teachers and health workers.
Mountain cities
Golden: How could you resist a town with that name? And it's in Kicking Horse Mountain Resort, which has a ring to it too. With just 3,000 people, you're more likely to be working in Calgary, Canmore or Banff, a 90-minute drive away, and popping up for weekends.
Squamish: In Squamish you can enjoy the outdoor life, the micro-breweries and the lively music scene. Sound like your kind of place?
Alberta
When you see those stunning images of mountains and lakes it's probably Alberta — the province stood in for Wyoming in the film Brokeback Mountain, after all. It enjoys a  south-west border with the magnificent Rocky Mountains.
Average property price: $387,000 (Calgary $431,000)
Good jobs in: Alberta wants people to work in catering., tourism, healthcare and driving.
Mountain cities
Crowsnest Pass: If you live in the UK in, say Swindon, just the name Crowsnest Pass might sound absurdly exotic. And it is, in that understated Canadian way. It's a small town in the southern part of Alberta's Rocky Mountains, close to the US border. It's at a height of 1,358 metres, so although the population of nearly 6,000 used to be employed mainly in mining, there is more work in tourism these days.
Jasper: As the commercial centre of Jasper National Park, many of the 4,500 population work in shops selling anoraks and warm socks. We jest of course, but there is plenty of work in the tourist and retail industries. The town is at just over 1,000 metres.
Quebec
Covering a vast part of eastern Canada, Quebec has highlands from the Laurentian Mountains in the north to the Appalachians in the south.
Average property price: $297,000 (Montreal $341,000)
Good jobs in: Quebec's High Demand Occupation List covers a vast array of industries. Skilled managers are wanted in various skills, as well as healthcare professionals in everything from chiropody to sexology.
Mountain cities
L'Anse-Saint-Jean: The mountains aren't quite so high here, but the countryside is still wild and green. Deep forests sit next fjords and rivers teeming in salmon. It's quite arty too, attracting painters each October for its autumn tints. The village is 250km from Quebec City.
Mont Tremblant: Less than a two-hour drive from Montreal or Ottawa, Mont Tremblant is one of the best ski resorts in North America. But it's just as exciting in summer too.
The best rural places to live in Canada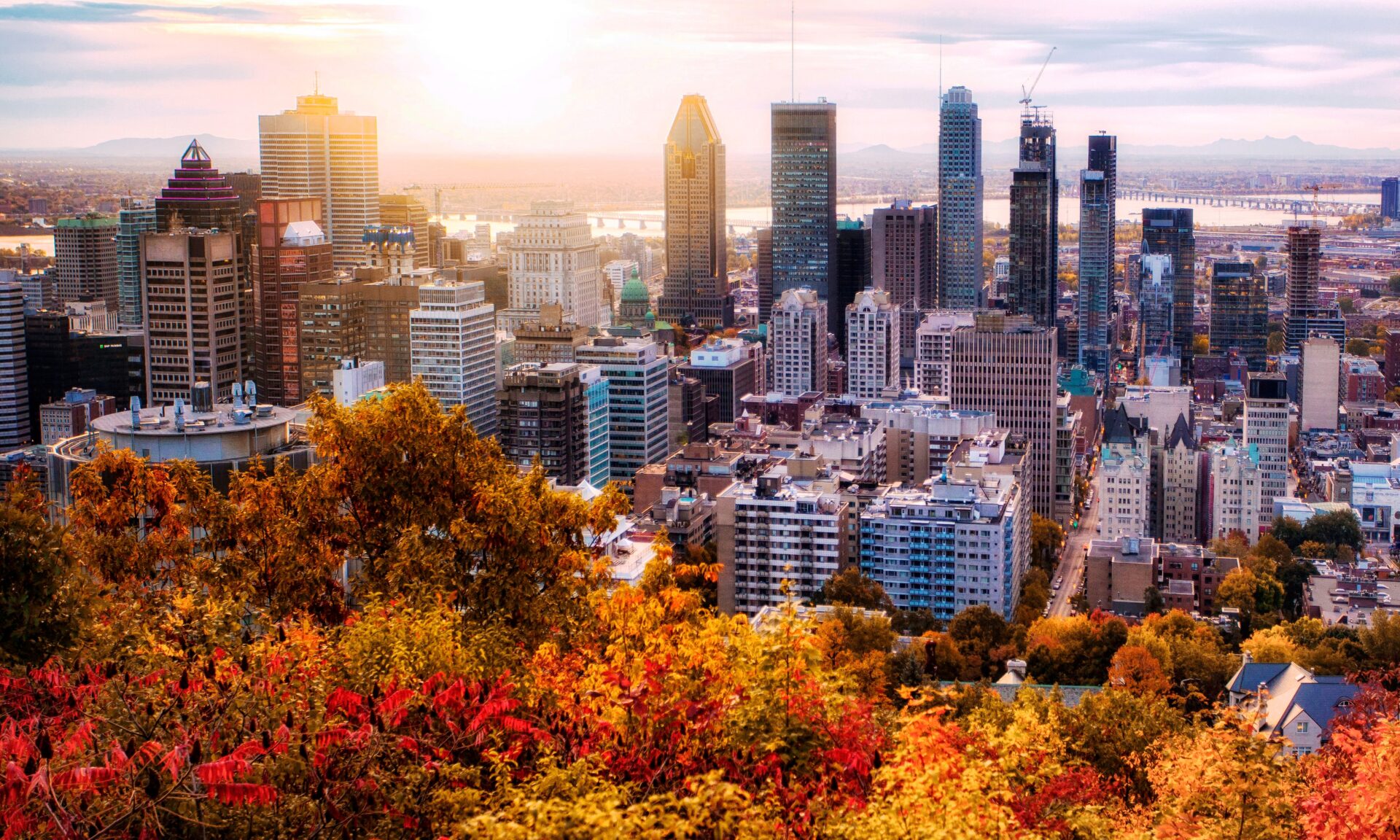 More than third of Canada's population live in one of the country's three largest cities (Toronto, Vancouver or Montreal). Yet the slower pace of life that comes with life in the country is for some the dream Canadian lifestyle. There are few places in the world that boast such stunning scenery and plethora of outdoor activities. It's really easy to see why so many settle in one of Canada's small rural countryside towns.
Canada's magnificent landscapes vary from coast to coast, but the countryside experience is pretty similar wherever you land. The opportunity to escape into nature every day will also be there. There's no need to miss the seaside either, there is no shortage of lakes and waterways. You can spend many a summer's day relaxing by a lake, swimming, paddling a canoe or fishing.
The country enjoys long hot summers, with far more sunshine that the UK, so prepare to become a barbeque expert! How does alfesco dining with mountain views sound? There is nothing better than eating a meal cooked on a campfire after a day's hiking or boating in the great Canadian countryside.
What's life like in rural Canada?
Imagine having stunning scenery on your doorstep, whether that's mountains, lakes, ancient woodland, rugged coastline or the 'big skies' of the prairie regions. Just the thought of seeing iceberg season in Newfoundland or the mountains of Alberta is an exciting thought. Sometimes, there really is nothing that can compare to Canada, and you have to pinch yourself that this is your everyday.
There's certainly room to breathe in Canada! Population density is low, and anyone looking to move from crowded areas of Great Britain is looking in the right place. You'll find, with so much space to spare, that properties are general large — and affordable. The average Canadian home is around two and a half times bigger than the average British one, and that's including city homes in the calculation! Imagine what you could do with so much extra space.
Canadians are very much renowned for their hospitality, and you'll find that many rural towns and villages are close-knit, with a strong sense of community.
Employment options
The reason most of us move to the city is for the work opportunities. So what can you do in the countryside? It is normally the primary industries that offer the most opportunities. Depending on the location there could be any number of natural resources around: oil, oil sands, natural gas, minerals and logging are all abundant across Canada. These industries rely on skilled workers and pay lucrative salaries to attract the best talent.
With the lower cost of living typically seen in rural towns and villages, compared to major cities, making the move to the countryside could be very financially rewarding too. The evidence is that wherever they move from, internationals arrivals benefit from a move to Canada.
Country homes in Canada
Country homes in Canada will probably be exactly as you picture them, plenty of logs, big fireplaces and a veranda. Typically country homes take the form of a detached dwelling of one or two floors. Outside space is certainly not at a premium — the Canadian countryside is as vast as it is beautiful and most home will have front and back gardens. For most people friendly and safe communities are also a key selling points for the Canadian countryside. Country neighbourhoods have very low crime rates, and many families don't even lock their doors.
The great Canadian "rancher" is a popular country home. It is a detached dwelling with one floor, sort of like a bungalow. There will usually be a crawl space under the floor as such the living area is usually accessed via a small flight of stairs. Moreover, modular and mobile homes can normally be an option in small rural towns, as long as there is a trailer park to house them. This is a very cost effective option as either a permanent residence, or a vacation property.
The "hobby farm" is another option if you really want to embrace a truly Canadian outdoor lifestyle. Since there is a market for local produce the small scale farms do provide an opportunity for supplementary income. This is a land of opportunity, as well as enjoyment!
Cost factors
The price of country homes can be influenced by a number of factors. Firstly, its proximity to a major city is a key factor. If there is a drivable commute the average cost for the rural town or village will be higher. The further away from any metropolitan hubs the cheaper properties get.
Secondly, the type of setting can be quite important. Most of the towns mentioned thus far are adjacent to, or on, a body of water. Waterfront lots are the dream for many people, but there is a hefty premium attached to those type of properties. Further, the amenities, and even the number/types of stores in the vicinity can affect prices. Yes, you want a bit of wilderness, but also a local supermarket! In country towns with big box stores and large supermarkets, you will find country homes cost more than those near towns with basic amenities.
Rural considerations
Before taking the major step of moving to the Canadian countryside you should really think about what it means to live in a country home. For example, you will need to think about how you will financially support yourself/family. Are there jobs for you in the town, or will you commute?
Now that working from home is more popular you could see if your employer would entertain the idea. However, this in itself brings in other considerations, generally home workers require high speed internet, but it may not be available in all country homes in Canada.
Water is another important consideration. Whereas most country homes in Canada will be connected to the municipal water network there are still properties with their own water supply. If you have well water, or water coming from a creek or lake, it is a Canadian governmental requirement to have it tested by a lab to ensure it is safe to drink.
Making country life easier
Being well prepared for the sometimes dramatic Canadian seasons is vital. Summers can be very hot (over 30⁰C), but it is the winter time that needs to be respected.
So, for example, the vehicle choice you make becomes a very practical decision compared to past choices you may have made purely on aesthetics. Sports Utility Vehicles and pick-up trucks are great options for country living. They may have four-wheel drive or all-wheel drive to make navigating icy and snowy roads safer. In addition to car choice, you also need to consider buying a separate set of tires. Cars are sold with "all season" tires but in reality they do not perform well in sub-zero temperatures. Snow tires however are made of a different rubber compound and stay nice and subtle (i.e. grip the road better) no matter how cold it is.
Finally, the best way to make country life work for you is to embrace it. Canadian country towns and villages are super-sociable and have a real sense of community. Whether it is walking around the weekend farmers' market, volunteering at a local charity or watching a community production/play there will undoubtedly be lots of opportunities for you to get out and really start to enjoy life in a quaint Canadian countryside town.
Where are the best places to buy in rural Canada?
Banff, Alberta
Banff in Alberta is a great example of a Canadian countryside location. Undoubtedly on the more expensive end of the scale, those that can afford country homes in Banff have great amenities at their doorstep. And the scenery is second to none. Located in the Canadian Rockies — one of the world's most famous mountain ranges — Banff is an alpine sort of town. It offers many outdoor activities including hiking, fishing, golfing and winter sports, all protected by national mountain park status. Its lakes, waterfalls and enchanting forests are all within easy reach.
Banff is, however, definitely for those in the premium end of the market. Two-bedroom apartments start at around $435,000 (£250,000). Houses will almost always cost over a $1 million (£575,000). Elsewhere in Alberta, which is sometimes used as a stand-in for the USA in cowboy films, property is more affordable. The average property cost state-wide is $430,000.
Shuswap Lake, British Columbia
Within the province of British Columbia there is a southern region teeming with large lakes. Around these are small, friendly rural towns. Shuswap Lake and the town of Salmon Arm is one example of a charming BC countryside hotspot. With over 600 miles of shoreline, each summer Shuswap Lake becomes a popular tourist destination with houseboat rentals one of the main attractions.
However, some 18,000 people do reside in a country home in the town of Salmon Arm on a permanent basis. These lucky residents get to enjoy the beauty of the region all year round. The Shuswap region is also a more typical market for the Canadian countryside. The average price in Shuswap for a detached family home is around $430,918 (£248,000).
Okanagan Valley, British Columbia
The Okanagan Valley is another southern BC region which is a great choice if you want the countryside and enjoy an active outdoor lifestyle. It is home to thriving fruit growing and wine production industries, so there are lots of employment opportunities too.
In summer the tourists arrive too, offering more employment opportunities. Kelowna is the major city of the central Okanagan region, and it is to the north that the real countryside begins. In this northern Okanagan region a detached family home costs an average of $500,000 (£293,000).
Blyth, Ontario
Undoubtedly the city of Toronto has many essential amenities, such as an international airport. But for those that want to avoid the hustle and bustle of big city life (Toronto is actually the fourth largest city in North America) there are some great country options within a couple of hours' drive.
Blyth Ontario is one such example. This quaint little village has just over 1,000 residents but being on the shores of Lake Huron it sees its fair share of visitors too. In reality the whole Huron region is similarly charming and provides an idyllic country lifestyle to countless families. There is also the benefit of being close to the US border so trips to America are a popular option. Just make sure your passport is not expired!
Nelson, British Columbia
Located in the Selkirk Mountains, the so-called "Queen City" has a historic centre dating back to its 19th-century silver rush period, and has now become a centre for organic produce, with several markets. It's made a name for itself as a bit of an artist's colony, and July to September have a packed calendar of exhibitions.
Port Hope, Ontario
Port Hope may be over a 100km away from Toronto, but it's well connected, with its own railway station, as well as being on Highway 401. The relative ease of access (in Canadian terms of distance) have helped to keep Port Hope a thriving community, popular among tourists for its many antique shops. The Capitol Theatre is the country's oldest still-running theatre. It has its own yacht club, two river beaches, a Jazz Festival and golf and country club.
Pembina Valley, Manitoba
The green, rolling landscape of the Pembina Valley in Manitoba is home to a number of small villages, including Winkler and Morden, with a strong track record of welcoming talent from overseas. There are all sorts of sectors represented in the local employment market, from model home builders to down jacket makers.
The towns have been seeking workers from overseas for years, and statistics show that half of these choose to make the Pembina Valley their permanent home — never moving anywhere else in Canada. It speaks volumes to the local quality of life here among the picturesque Pembina Provincial Park: peaceful, quiet, safe and with plenty of job opportunities for anyone willing to take the leap.
The best places for expats to live in Canada
With many vibrant cities and stunning landscapes it's easy to see why Canada is a favourite destination for Brits looking to start a new life overseas.
As a destination, Canada pretty much has it all: busy metropolitan cities, the great outdoors, free healthcare and an excellent education system. It's easy to see why Canada is so popular with the British — in fact globally Canada is the nation's fourth most popular expat country, with over 600,000 Brits now calling it home.
You'll have heard of the major Canadian cities — Toronto, Montreal and Vancouver — but where else are great destinations for expats? Are there any other locations that have proven popular over the years? Where can you feel like you're living in Canada but with a comforting slice of the UK?
Ottawa, Ontario
Canada's capital city, Ottawa, in the province of Ontario, is actually Canada's fourth largest city. This week, however, the city was named the most popular destination for new Canadians. Employment is steady, thanks to a thriving public sector, and the city has a rich cultural diversity thanks in part to a strong British expat community — overall, 20% of the population are immigrants. Property prices in Ottawa are very reasonable, a bonus considering it is the capital city — the average price of home in Ottawa is $372,000 (£222,400).
Vancouver, British Columbia
The greater Vancouver area, in the province of British Columbia, has long been a favourite destination for British expats, largely due to the fact that the weather is pretty similar to the UK, which includes mild winters with little snowfall and temperatures that rarely drop below freezing. Yet you have all that nature on the doorstep, from whale-watching to hiking in the wilderness.
The cost of living in the centre of Vancouver is pretty expensive, however. As a result many people have found moving out to the surrounding suburbs to be a much more affordable option. Delta, for example, has a foreign-born population of 27%, unemployment rate below 5% and average rent for a two-bedroom apartment of just over $1,000.
Calgary, Alberta
With a strong British expat community Calgary in Alberta is not to be overlooked. The recent slump in the oil industry seems to be in the rear view mirror, meaning employment opportunities in Calgary are on the rise — the fortunes of the city are intrinsically linked to its biggest resource, oil. Calgary is statistically Canada's sunniest city, providing lots of rain-free weekends where expats can get out to the nearby provincial parks which are overlooked by the amazing Rocky Mountains. The average price of a home in Calgary is $469,000.
Moncton, New Brunswick
Many British people end up on the side of Canada closest to home, and Moncton has been highlighted as the best place to start a new life on Canada's Maritime provinces. It's the largest city in New Brunswick, with a population of around 75,000, with new arrivals tempted by its low property prices averaging $230,000 (£137,500) and good jobs.
What type of property should you buy in Canada?
Do you have an idea of the kind of property you'd like to purchase in Canada? If so, fantastic — it's incredibly helpful to have as detailed a brief as possible to hand over to your agent. If not, here we run through the types of properties found in Canada to help you establish what you might buy.
Note: If your property is going to be buy-to-let, you need to factor in the kinds of tenants you want to attract when making your decision on the property. For example, a city centre apartment in a cool part of town would be perfect for attracting a reliable, young professional couple, or for letting out to tourists. Make sure you get out of your head, and into the head of your potential tenants when making your decision.
Apartments
When it comes to city centre living, an apartment might be your best bet, especially if affordability is key. You'll find a huge range of apartments in any of the major cities, and towns. The style varies wildly depending on location, for example you could be in a converted Victorian building in one spot, or converted warehouse on the other side of town.
Some apartment buildings offer wonderful extras like underground parking, or on-site fitness facilities. Often apartments come with balconies, but they are not guaranteed. Buying off plan is the best way to secure a new build property at a lower price.
Condos
Very popular in urban areas, condominiums — condo for short — are typically individually owned apartments located in a building/complex. Townhouses, or even detached family homes, can technically be a condo as well, as long as the development falls under condominium ownership. However, in a general sense, whenever you hear the term condo think apartment i.e. a flat.
As well as making the mortgage payments, owners also need to pay a monthly fee for the upkeep of the common areas and building amenities i.e. the hallways, elevators, etc. In some of the more high-end condominiums, amenities can include a shared gym or even a swimming pool. In these cases the monthly fee can be quite high in order to pay for the maintenance of these facilities. When conducting your property search be sure to check the monthly fee for any unit (it will be included in the property listing) and make sure the extra amount is factored into your budget.
Townhouses
Usually boasting two or more storeys, these terraced houses are a popular choice for people who want to enjoy city living, but crave a little more space. If you choose a suburb consisting mostly of townhouses, you may find that they have small gardens, otherwise, the more centrally-located tend to not offer any outdoor space.
Detached home
The residential detached home is something of a staple in the Canadian suburbs. Typically taking the form of a two to three storey dwelling located on its own lot. Likewise the single storey home is also quite common; however in Canada they are not referred to as bungalows, instead going by the name "ranchers".
Duplexes
Duplexes are typically found in urban locations, and are similar to apartments in terms of space and price. These are particularly popular in the suburbs of most Canadian cities.
Bungalows
Bungalows are a popular choice — so popular that some neighbourhoods are exclusively made up of bungalows! Many will come with a basement, as well as a garden. "Ranch" bungalows are designed so that the living quarters and the bedrooms are on separate sides of the house. Alternatively, you might come across a lot of bungalows that have the living quarters at the front of the house, and the bedrooms at the back.
Cottages
In many parts of Canada, smaller houses are referred to as "cottages". Usually you can expect Canadian cottages to have no more than two bedrooms, a kitchen, and one living space. In the countryside, cottages tend to have a decent amount of land, but this becomes less common the closer you get to the city.
The link home
Another type of family home found in Canada is the "link" property. Although on the surface it may look detached, link homes are actually linked underground to an adjacent home. Building in this fashion is more cost-effective and results in a lower purchase price.
The trailer
The cheapest type of Canadian home is the humble trailer. Although technically a moveable structure, the trailers are normally mounted on a permanent foundation and connected to all the utilities found in a traditional home.
Tiny houses
In the larger Canadian cities a new movement has been gathering steam as property prices have become increasingly high. Ideal for those that want to live in a bustling metropolis and are willing to sacrifice some living space to do so. "Tiny houses" are those under 500 square feet and are generally built at a construction yard before being shipped to a permanent location. The construction cost is around $60,000 (£36,000).
Laneway homes
Laneway homes are another example of cost-saving properties that are popular in the greater Vancouver region. This is where a home owner will build a small, standalone home in their back garden, usually in the space where a car port backed on to an alley (which allows for its own entrance). The laneway homes are normally one-bedroom and around 700 square feet. The cost to rent one of these homes in Vancouver is around $2,000 (£1,200) per month — a very cost-effective way to have your own standalone unit in this expensive city.
Hiring a professional team for your Canada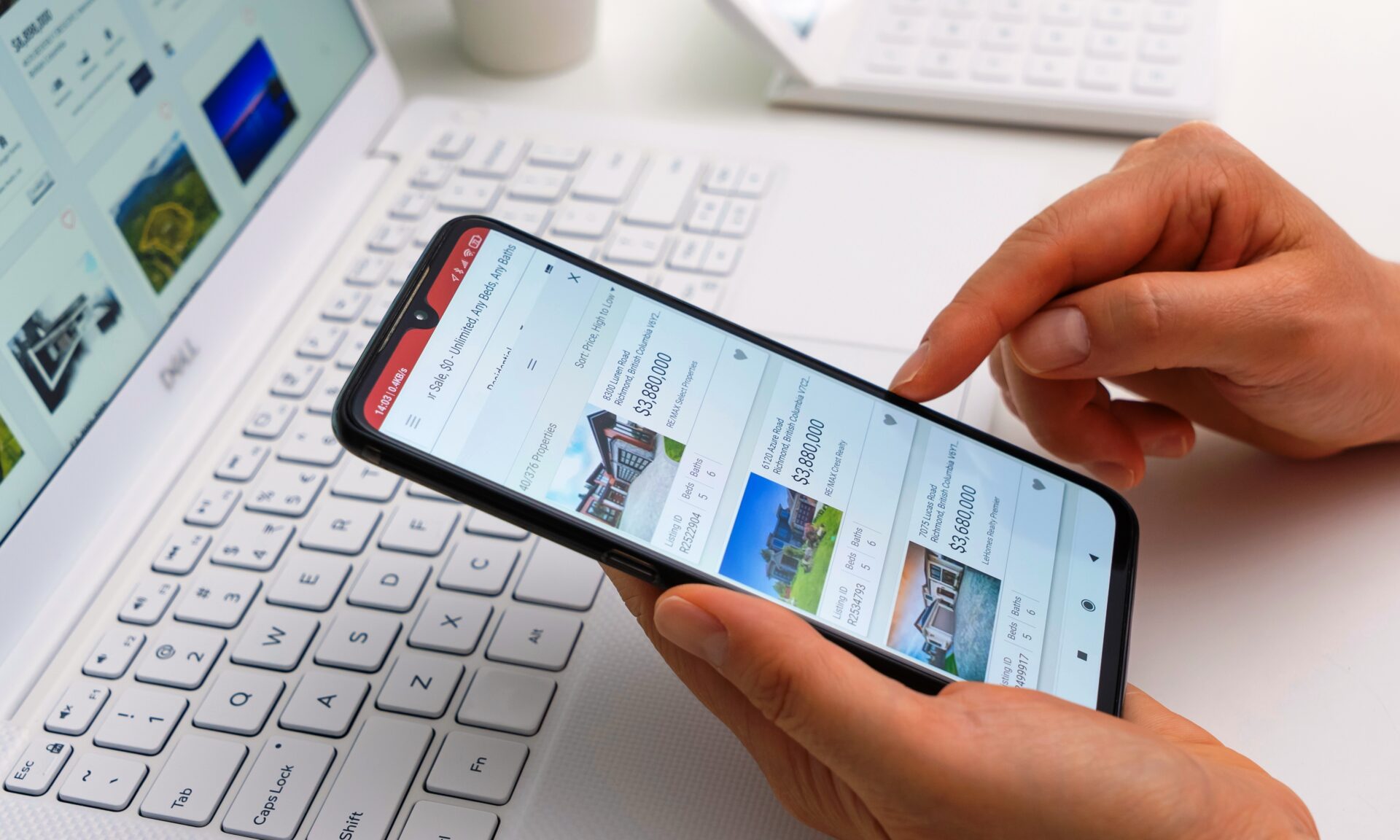 If you've purchased property in the past, you'll be well aware that it can be a tricky process — and that's in the UK! Buying in Canada adds a whole new layer of local laws and regulations into the mix. Having a team of professionals who know the Canadian property market can be extremely helpful.
We recommend that you hire an estate agent, lawyer, currency specialist, and to seek the advice of a financial adviser, if necessary. In this section, we'll give you some advice on assembling this team.
Hiring an estate agent in Canada
Finding the right estate agent can make all the difference to the smooth running of your purchase of property in Canada. But how do you know who is going to do a good job? Here we run through all the factors you need to consider when choosing an agent to help you source your dream home.
As soon as you know that you want to buy in Canada, you need to begin your search for the perfect agent. If you are in the UK but planning a visit to Canada with the intention of finding your dream property, save yourself time by finding an agent before you go. This way, you can send them a brief detailing your budget, your requirements, and anything that you won't accept. This will allow your agent to plan your viewing trip carefully so that you only view properties that are realistic options.
Before you contact an agent
Here are a few essential factors to take into consideration before you reach out to potential agents:
Are you decided on an area? Does the agent cover that area? Do they have the right kinds of properties on their books?
What exactly do you want from a property? Be as specific as possible here. I.e. How many bedrooms do you need? Must you have off-road parking? What are your deal breakers? I.e. Not near a busy road, under a flight path, etc.
What type of property would you be willing to consider?
The legalities associated with the purchase, and the regulations you will need to adhere to during the process.
Having the answers to these questions clearly defined in your mind will mean that you are ready to discuss the next steps with the agent that you select.
How to identify the right agent
Unless you are buying in a remote town, you're likely to be spoilt for choice when it comes to choosing your agent. To help narrow down your search, here are a few key factors to consider when making your decision:
Are they accredited?
You need to select an agent who is legally able to sell you a house. Any agent you choose should be registered with the Canadian Real Estate Association. Always ask to see their real estate licence.
Do they have good local knowledge?
A good agent will have in-depth knowledge of the area, meaning they should be able to answer any questions you have about local rules and regulations, amenities, tradespeople, sports clubs – the whole lot. Their advice can prove invaluable when it comes to setting yourself up; so don't be shy about sounding out their local knowledge when you first get in touch.
Are they proactive?
Decent agents will always offer an attentive and prompt service. When it comes to buying property, it's important that you have someone who is responsive on your team – especially if you plan on being back in the UK while the sale goes through. When you first reach out to potential agents, take note of how quickly they get back to you, and how helpful they are. It's important to choose an agent that offers a good service, that doesn't leave you frustrated.
Can they provide references?
A great agent will have a catalogue of happy customers that they've helped to purchase Canadian property, and they will be more than happy to show off about a job well done. There's no shame in requesting references.
A great agent will have a catalogue of happy customers that they've helped to purchase Canadian property, and they will be more than happy to show off about a job well done. There's no shame in requesting references.
Do they understand your needs?
A good agent will listen to your needs, ask any questions that they need to, and then will proceed to show you only properties that meet your budget and criteria. It's in their best interests to listen to what you need, and to only present you with viable options.
We've helped thousands of expats to successfully purchase overseas property, and in the process have established relationships with many of the professionals you need on side including real estate agents. Contact our Resource Team on 020 7898 0549 or email us at [email protected].
Hiring a lawyer in Canada
Whether you're buying in the UK or abroad, a property purchase is a big deal, so you'll need quality advice you can trust. On the legal side of things, a Canadian lawyer who knows the local market is a must, as they will help you navigate this unfamiliar territory.
Finding a reliable local lawyer will be one of your first bases to cover when putting together you're the team that will help you on your journey. They will help you:
Complete the purchase process from start to finish
Look over any paperwork and ensure everything is exactly as you agreed
Do the legwork to protect you from charges and costs left from past owners
Put together visa applications
Tax planning
Putting together a will to protect beneficiaries
Drawing up a will to protect your beneficiaries, and Inheritance tax
You need to find a real estate lawyer who has an in-depth knowledge of how the market works in the area you want to buy, and that they are sufficiently experienced and qualified. When speaking to a lawyer for the first time, be sure to ask them the following questions:
How long have you been practising?
How long have you specialised in real estate?
What are your qualifications?
How familiar are you with real estate in this province?
Have you handled similar clients before?
Will you be working with anyone else on my purchase?
What are your fees and how will I be billed?
Start your search by contacting other expats in the region to see who helped them secure their property, they might have a great recommendation. You can also ask your real estate agent, but bear in mind they may offer a biased opinion. In addition, if you carry out your own research, it's a good idea to see whether your chosen province has an association of lawyers that can point you to the qualified professionals in the area.
Another option is to get help from our Resource Centre, who can introduce you to one of our trusted law professionals who will have a proven track record of helping other expats buy property — simply give us a call on +44(0)20 7898 0549 or email [email protected].
Can you legally buy in Canada?
If you're buying Canadian property as an investment but do not plan on living in the country, generally you won't require a visa to do so. However, your lawyer will be able to advise you on regulations that do apply depending on where in Canada you are planning to purchase. For example, in popular areas like Banff and Prince Edward Island, there are restrictions on the type of land, and the amount of land that can be purchased by foreign investors.
If you're planning on moving to Canada, you will require a visa in order to stay there on a long-term basis. Your lawyer will be able to advise on which visa works best for your situation, and how you should proceed. There are numerous visas available, which one suits you will depend upon your circumstances.
Getting a working visa
For people coming to work in Canada, there are four main routes: Express Entry, provincial nomination, self-employment and family sponsorship. The exception is the Province of Quebec, including the city of Montreal, which runs its own immigration programs. The information below covers all other provinces and territories of Canada.
There are a few bits of jargon you'll need to be aware of when talking about getting a Canadian working visa:
National Occupation Classification (NOC): A listing of occupations by their skill type. You can search for your specific job's NOC using the Government Database. The scale is 0, A, B, C and D. 0 requires the highest education and D the least.
Canadian Language Benchmark (CLB): A framework to assess the linguistic knowledge of immigrants to Canada. This exists for both national languages (English and French). Whether you're in English- or French-speaking Canada, you may take both tests to improve your score.
Streams: These are the programs into which your application fits (e.g. you might go into the 'Federal Skilled Worker' stream). Streams separate out the original mass of applicants into different types.
Express Entry
This is a relatively new system that manages three types of streams. They are the following:
Federal Skilled Worker Program: This is for anyone performing a skilled, non-trade profession – eg a manager in an office environment. To be eligible, you must have at least one year of work experience in an NOC 0, A or B profession within the last ten years. You also need an Educational Credential Report to show that you have the equivalent of a Canadian high school education. You don't need a job offer already, but it will help your application. If you don't have a job offer, you must show proof that you have enough funds for your family to settle in Canada.
Federal Skilled Trades Program: As the name implies, this is for anyone performing a skilled trade. You must either have a valid job offer for employment of at least one year, or a certificate of qualification in your trade that a Canadian provincial, territorial or federal authority issued. The following trades are included:

Industrial, electrical and construction (Group 72)
Maintenance and equipment operation (Group 73)
Supervisors and technical roles in agriculture and natural resources (Group 82)
Central control operators, processing, manufacturing and utilities supervisors (Group 92)
Chefs and cooks (Group 632)
Butchers and bakers (Group 633)

Canadian Experience Class: This is for people who already have previous Canadian work experience and want to become residents. You'll need to have had one year's work experience in an NOC 0, A or B profession in the past three years before application. Self-employment and student work experience don't count.
Making your application
Once you're ready to apply for your Canadian working visa through Express Entry, you need to submit a profile containing all the information above. You do this by creating an account on the Canadian government's site.
Your profile will then be ranked using the Comprehensive Ranking System (CRS). You'll have a total score out of 1,200. 600 of these points are "core" and come from skills, experience and education and those of your spouse or common-law partner. The other 600 are 'additional' and come from extra "bonuses", such as having a valid job offer, a brother or sister living in Canada, strong French skills or provincial nomination (more on that later).
If your profile is considered eligible based on scoring, you'll be invited to enter the Express Entry pool. You'll need to supply all the complete documents, such as language tests and police certificates. While in the pool, you can still improve your profile. For example, you can use Job Bank to find a job offer. Likewise, if you gain further work experience or education, you can add this in.
Invitation rounds
Once you're in the pool, you'll continue to be ranked using the CRS. The highest-ranking candidates at set periods will be invited to apply for Permanent Residency. This is known as a 'round'; the dates are not always published in advance. Some rounds will only cover, for example, the Federal Skilled Worker program.
You'll receive instructions telling you what to expect from each round. For example, on 22nd August 2018, the round was open to all programs and a total of 3,750 applications, with the lowest CRS score being 440.
Responding to invitations
If you are invited in a round, you'll be contacted with your next steps. This will usually be to show proof of the information in your profile. You'll also need to recalculate your score if your situation – or your spouse's – has changed. If you decline an invitation, you'll be able to re-join the pool.
If you haven't been invited in 12 months, your profile will expire.
Provincial nomination
Provincial nomination is when you apply to a specific province or territory for a Canadian working visa. Each province has its program, known as 'streams'. They target what they need in their own province, whether it's students, tradespeople or business people. Each province or territory has its own entry requirements. You can apply in one of two ways:
Express Entry: As above, you can appy electronically through one of the three Express Entry schemes, using provincial nomination as part of your score. You can state in your profile if you're interested in more than one province or territory. The province or territory might then contact you to ask for further information, so that they can nominate you on the Express Entry system.
Paper-based: Alternatively, you can go directly to the province or territory itself, by applying on paper. You'll find the instructions on applying for an individual stream on your chosen province or territory's website.
This might seem slightly confusing, but there is logic in the process. If you meet the eligibility of one of the three Express Entry streams and they suit your plans and you also know the province or territory you want to live in, it makes sense to apply for a Canadian working visa that way. If you don't meet those requirements, you may meet a province or territory's own individual requirements in a different scheme. In this case, it's better not to go through Express Entry.
Self-employment applications
If you're looking for a Canadian working visa and are self-employed, you'll need to fill out an electronic application package.
To be eligible, you'll need to have relevant self-employment for at least two years in the five years before applying. You'll need to show that you can establish a business that will create an employment opportunity and create a significant contribution to Canada. Your application will be scored out of 100, based on experience, age, education, language proficiency and adaptability.
Do note that Canada no longer accepts applications for self-employed farm managers. Most self-employed people will be in the cultural sphere.
Family sponsorship
If you have relatives living in Canada who are a citizen or Permanent Resident, they may be able to sponsor you. They must be able to support you financially. They have to meet income requirements and agree in writing to give you financial support for up to 20 years (depending on your age).
First, your relative must apply to be a sponsor by filling in the application package. You must then apply for permanent residence.
Are there fees for a Canadian working visa?
Yes. You'll need to contact the relevant authority to guarantee them, but they're often within the range of $1,040–1,540 for a single businessperson without dependents. Including spouses costs around $1050 again. When you apply for permanent residency, you'll often need to pay a fee of around $490. A permanent resident card and travel document each cost $50 respectively.
Moving with a Canadian working visa
Once the authorities approve your application, they'll post you a Confirmation of Permanent Residence (COPR) and a visa. When you arrive at the Canadian border, bring your passport, COPR, visa and proof of funds. An officer from the Canada Border Services Agency will meet you and interview you. This is to be sure that you still meet the terms your residency was granted on.
If you arrive with more than $10,000 on you, you must declare it to the officer.
Once that's done, it's goodbye formalities and hello to your new life!
Hiring a currency specialist
Another professional you should make sure you have in your property team is a currency specialist, who will be able to assist in protecting you from currency risk when you pay in Canadian dollars. It occurs because the exchange rate is always moving up and down, so your funds could end up being worth less if the dollar does well against sterling. This is an issue well worth protecting against due to the large amount of money you will need to transfer to another currency. Because you will need to pay a sizeable sum for a deposit or to close the deal, you could end up paying more.
Your currency specialist can help protect your payment in Canadian dollars by organising a forward contract. This will fix the exchange rate for a set period of time (i.e. until you need to pay) so that your funds are not at risk of losing value. We recommend using our trusted partners Smart Currency Exchange, who have been helping buyers exchange money safely for many years. You can take a look at their Property Buyer's Guide to Currency for more information.
Hiring an independent financial adviser
To be able to complete the purchase of your dream Canadian home, you will need to ensure you've planned your finances. Whether or not you need to hire a financial adviser likely depends on how complex your situation is — for instance, if you already have the cash ready to go or you need to secure a mortgage in Canada. You may find it useful to speak with an independent adviser, who will be able to help you decide on the best course of action and make product recommendations. They might also give you advice on keeping buying costs as low as possible.
At Canada Guides, our network extends to many trusted financial advisers who are experienced in advising on property purchases in Canada. They will be able to give you advice on the issues that we've just mentioned, as well as other areas like pensions (including QROPS), taxation, and wills. Get in touch at [email protected] or on +44(0)20 7898 0549.
Planning your finances to buy property in Canada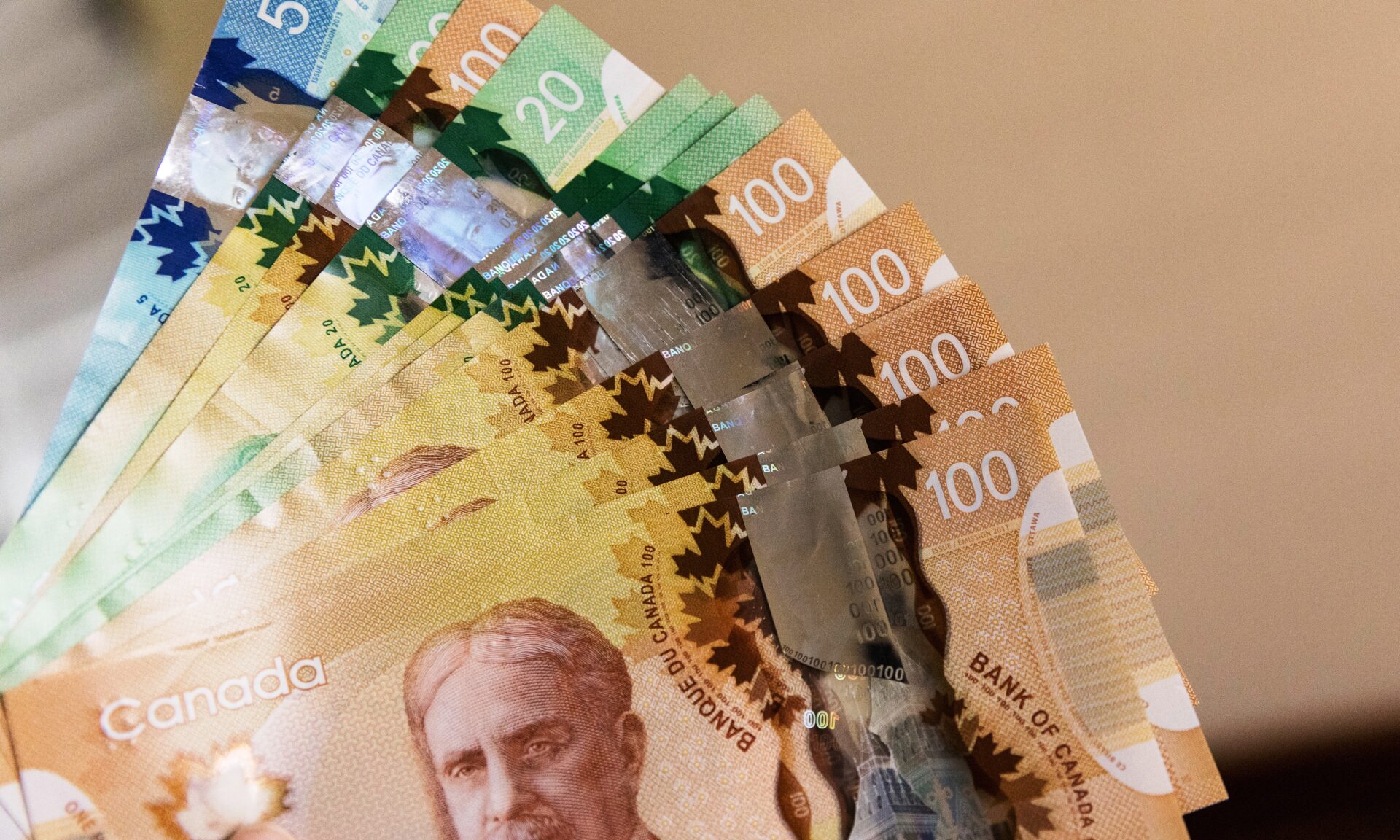 Now that you've considered whereabouts you'd like to live and what you're going to buy, you can start to take serious steps towards buying property in Canada. The first thing you'll need to do is to work out how you will finance your purchase, including what finance can you raise, what costs should you expect and how will you transfer your money.
There are a number of financial matters involved in emigrating to another country. Before you fully begin your buying journey, you need establish if it's financially viable. If you decided to proceed you need to know how you will fund your purchase.
How will you finance your move?
Before proceeding with all of the steps involved in moving to Canada, establish how you will fund the purchase. Establish from the outset what your financial sources are and what you can spend. It could be savings, an inheritance, perhaps a pension lump sum, the sale or re-mortgage of your UK property, and many others. You might be surprised where you can lay your hands on some funds, so be bold and focused if you want to make your dream a reality. Without a firm handle on your available funds and when you can access them, you run the risk of spending time and effort searching for properties that are outside of your budget.
It shouldn't be a problem securing a mortgage with a Canadian bank, provided you pass a credit check. You must also provide proof of income and supply the required deposit. If you've only just arrived in Canada, you may have to pay a higher deposit amount of up to 35%. Once you've supplied the required documentation, you should know within 48 hours whether you've been approved. Bear in mind that you can't obtain a mortgage for a Canadian property from any bank outside of Canada.
Some key points to consider when planning your budget include:
The total amount of money you have available to purchase a property
If you buy with a mortgage, how much deposit will you need, and how will you make the monthly repayments?
Should you re-mortgage your UK home to release equity?
The costs that come with buying property (taxes and fees)
The cost of maintaining the property, and your lifestyle
Your maximum purchase price, including taxes and fees
Tax matters
When buying property in Canada, there are a number of taxes you will need to budget for. For example, if you are going to rent out the property, you will need to pay income tax on that rental income, even if you aren't a permanent resident in Canada.
You also need to budget for transfer tax, which is based on the value of the property, and usually amounts to around 1% on the first $200,000 (£115,150) and 2% on anything above that amount. You might be able to dodge this tax depending on your individual circumstances, i.e. if you are a permanent resident, and don't own property anywhere else in the world. Contact your provincial government directly to establish your liabilities.
You will also need to alert the Inland Revenue to your change of circumstances, which will ensure your liabilities are up-to-date. As each individual's circumstances differ depending on assets and income, we recommend consulting a tax specialist to ensure your affairs are in order.
When making such a significant purchase in a different country, you need to consider how inheritance tax might affect you. You must also take out a will in Canada to ensure the best interests of your loved ones are protected.
Knowing the costs of buying
It is also important to understand the costs involved in buying a property in Canada. Along with the annual expenditure you should also budget for maintenance to the property and for maintaining your lifestyle. The various costs will depend upon the type of property, the purchase price, and whether or not you are buying with a mortgage.
As a general rule of thumb, we recommend allowing around 3–7% of the property value to cover the various fees associated with buying a home in Canada. This is considerably cheaper than most European countries. Some of the costs you'll likely have to budget for include:
Property survey: This will cost $400 to $2,000 depending on the size and type of property and the detail required. Most buyers just pay for a certified home inspector who will charge $400 to $700 to verify the quality of the property for a mortgage company. More detailed reports are possible, including by a member of The Royal Institution of Chartered Surveyors (RICS) which has branches in Canada.
Title Insurance: This may be included in your legal fees, but if not budget for up to C$400.
Estoppel certificate fee: $100. This only applies for condominium buyers.
Conveyancing/legal fees: These usually add 0.5–1% of the property value. Budget for legal fees of $1,500 on a $400,000 property.
Tax: When buying a buying a property you will be paying Land Transfer Tax if you buy anywhere other than Alberta, rural Nova Scotia or Saskatchewan. In British Columbia and Ontario it varies from 0.5–2% of the property value.
Agent's fees: Normally the estate agent's fee is paid by the seller and buyer. The advantage in the agent sourcing properties and working for you becomes more obvious when buying from abroad in a new country. You can expect to pay around 2.5% to them.
What is the most common financial mistake?
The biggest mistake you can make is failing to realise the impact of exchange rates on the final price of the property, and the agreed buying costs. Unless you already have enough dollars in Canada to pay for the property and the fees involved, you will need to make currency transfers. If, up until this point, you haven't considered the impact of fluctuating exchange rates, you could get a nasty shock.
The price of currency fluctuates second by second as it gets traded on the currency market. As a "live" market, on any given day, the exchange rate you receive in the morning could differ wildly from the rate you receive in the afternoon. And, over the course of weeks or months, the rate could move even more dramatically.
What many overseas property buyers don't realise is that they can fix an exchange rate today for a purchase at a later date using what's called a forward contract. This service allows them to effectively lock the price of their Canadian property in sterling, so that they aren't hit with any surprises when the time comes to trade. This means you can budget effectively.
The minute you know that you want to purchase property in Canada, we recommend speaking to a currency exchange specialist, such as our trusted partners, Smart Currency Exchange. In addition to locking in the price of your property in pounds, they can typically save you up to £4,000 for every £100,000 you transfer, simply by offering better exchange rates than your high street bank.
Planning a property viewing trip to Canada
Before making a final decision about whether Canada is right for you, it's important to visit the country for yourself. Moving across the Atlantic is a big deal, and for this reason, it's vital you take the right steps to establish that it's the move you should be making. You'll no doubt have an idea of what your life will be like, but until you walk on its streets, meet the people, and experience the weather, you won't know for sure that you're making the right decision. Where possible, we always recommend visiting at least once before you set the wheels of your move in motion.
Do your research first
If you've been offered work, or are moving to Canada in pursuit of a specific lifestyle, chances are that you have your sights set on a particular location. If you still need to make up your mind, you should sit down and list what you want from your new life, and then work out which province best meets your needs. Maybe they'll only be one or two contenders? Or perhaps your trip will be a closer look at the city you have your heart set on? Either way, determine which cities, towns, or suburbs work for you and then plan to visit them whilst in Canada.
How long does the trip need to be?
You need to ensure you have ample time to visit each of the places on your list. Obviously this will be easier if you only have one or two destinations in mind. Whichever scenario applies to you, we recommend allowing yourself at least a couple of days in each spot – you need to allow yourself time to explore, and to soak up the vibe, and you can't be expected to do this in an hour or two.
Where possible, plan a trip that lasts between four to seven days, so that as well as having time to view properties, you will have time for some leisurely exploration, to try out the local amenities and to soak up the atmosphere.
What time of year should I go?
It's important that you understand what life will be like in Canada during the winter, especially as temperatures can drop to Arctic levels in some regions. Although it would undoubtedly be nicer to visit in the peak of summer, you need to understand just how cold things can get before you sign up to a life in Canada.
Where should we stay?
The point of your trip is to see where you'd like to live – so, it makes sense that you stay somewhere that allows you to integrate with local life. Hotels are all well and good, but they rarely provide the authentic experience that an Airbnb or that other forms of self-catering accommodation can. You need to experience the area as a resident: shop in the supermarkets, buy coffee from the local cafes, try out the nearest eateries. Use your trip as an opportunity to glimpse what life would be like if you were to end up living there. This is a chance to check out the local amenities, i.e. how many schools will you be able to choose between? What medical facilities serve the area? Are there enough shops close by to get everything you need?
When people emigrate to Canada, we recommend that they rent property in the first instance. This allows them to know for sure that the area they set their heart on is the right one for them — and sometimes working this out takes time.
Choosing a property
If you are relocating for work, and know exactly what you want and need from a property, you may be using this trip to find your new home. In this instance, you need to take a few key steps to guarantee you get the most from your trip:
Find an agent
You need a good agent on hand who covers the area you're looking at, and has properties that suit your requirements and budget on their books. Before you go, make sure that they have a clear list of your wants, needs, and deal-breakers, as well as your budget, so that you can maximise your time by only looking at suitable properties.
Be inquisitive
An agent is an invaluable source of local information — use your time with them to ask every question you can think of. They will be able to recommend the best schools, doctors and tradespeople. They will know the opening hours of places, where to find the best coffee, which phone network offers the best coverage, and how to connect to your utilities. Don't be shy – pick their brains, this is what they are there for!
Get organised
If you're set on finding a property to buy on this visit, chances are you will be viewing numerous properties each day. For this reason, you need to be organised. We recommend taking photographs of each property, and taking detailed notes — that way, when you're debriefing at the end of the day, you will be able to clearly distinguish between all the properties, and will be better pressed to make the right decision.
Do you need a building survey in Canada?
Moving to Canada and buying your first home is a steep learning curve, so it is vital to get a few professionals on your side. Getting a building survey is a great way to ensure the whole process goes through smoothly. Many consider the survey to be the single most important component of the purchase, as it confirms the building is situated inside the appropriate land boundaries.
There are many examples where failure to get a survey has ended up costing the Canadian homeowner, such as a Toronto man who forgot the survey and later found out that his drive was actually a city side walk and therefore illegal to park on.
Building surveys are an important document that potential home owners commission in order to reveal right of ways and easements. The survey will tell you any details relating to the right of others to access certain parts of your property, for example the provincial power company may have right of way for servicing, or you could find out your driveway is actually a shared driveway.
Easements are important as they inform you of a right that is assigned to the property and in most cases these are very hard to remove – so it is best to know before you buy. The building survey will also flag any issues relating to the property line, if part of the building, or even just a fence is located outside the property line you can ask the seller to address this before making a commitment.
On average a survey can be expected to cost around $300 (£183), so not a major cost when you think about the peace of mind it provides.
Buying a property without conducting a survey is a risk. The cost of the survey will vary depending on the size of the property and the location but on average you can expect it to cost around $300 (£183), so not a major cost when you think about the peace of mind it provides.
Regardless there are still some real estate agents that say you don't need to bother with a survey; however you should always insist the agent, or your lawyer provides you with the important document. If no survey exists, or it simply can't be found, it is easy to commission a new one, just search online for your local licenced surveying company and within days you will receive it.
Making an offer
Once you've found your property, the time will come to make an offer. When doing so, make sure you take into account the sale price of similar properties in the area. Your agent will be able to advise what a sensible offer will be, especially if using a buyer's agent. As well as the price, at this stage you can negotiate on the terms of payment, any repairs that need to be done, appliances and fixtures, and the time frame of the sale.
Make sure that the end result is favourable for both parties in order to avoid bad feeling and the chance of things falling through. Your realtor will make the offer in writing, including any conditions you would like attached, such as getting a mortgage.
Here are some of our top tips for successfully making and negotiating an offer that's right for you:
Do your research: It's important to have as much information as possible when buying a property in Canada. An agent can be a great resource, but they may be advising in favour of the buyer, so it's always vital to do your own research. Our Canada property news is a great place to stay up to date with the latest goings on in the market.
Read the seller's emotions: Try to read the seller's outlook — are they very enthusiastic about the sale or more discerning? You may need to play it cool or show a bit of passion depending on how you read the situation. Just make sure you don't come across as being too blasé about the whole transaction — striking the right balance is preferable.
Don't be an aggressive negotiator: Try not to be too bullish when you are making your offer, as low-balling them on the asking price can easily turn them off and close down any potential sale. Be sensible and realistic without coming across as too demanding.
Take control: It's easy to allow yourself to be led in offer negotiations, but it's important to remember you're in the position of power and able to take control. You're not beholden to the seller as they need you to make the sale they need, so don't be afraid to assume the front-foot when it comes to negotiating.
Make swift counter offers: Assuming you already have your finances in place, it should be easy to respond with quick counter offers during negotiations. Don't hesitate for too long as the seller may go cold and start looking at other options. Having an idea of what your budget will stretch to in advance will help you make swift decisions.
Don't despair if things don't work out: If you've bought property before, you'll know that things can fall through — and it's the same buying abroad. You may be disappointed, but it isn't something you should get hung up on. The Canadian market is huge and there's likely a property as good, if not better, that may enter your radar.
What happens after making an offer?
Agreement of Purchase and Sale
With the price agreed, your lawyer will help you to prepare the Agreement of Purchase and Sale, which is a written contract between a seller and a buyer for the purchase and sale of the property. You will be agreeing to buy for the price as long as the conditions of the sale are satisfied.
The process of this Agreement kicks in when you make the offer. Your offer becomes irrevocable for a period of time, and, provided there are no counter offers, becomes a legally binding agreement if it is accepted by the seller. From this point onwards, the Agreement can only be withdrawn if both you and the seller mutually agree.
The process begins when the purchaser makes an offer, which is irrevocable for a certain time-period. If there are no counter-offers, the Agreement becomes a legally binding agreement if the offer is accepted by the seller, within the time-period set by the buyer. At this point, the Agreement cannot be cancelled unless both the buyer and the seller agree. Typically, the deposit of around 10% is due within a short time period after the Agreement is signed.
Completion
Once the Agreement is signed and the deposit is paid, you'll have a couple of months to wait before the property is yours. Your lawyer will carry out checks on the paperwork of the house, including a check to see if it has a clean title and reviews of regulations and legalities (e.g. property taxes, liens).
Next, your lawyer will prepare a Statement of Adjustment that confirms the price, amount to be paid by the buyer, the deposit, and any necessary adjustments. Moving forward from this stage towards completion, your lawyer will register the home in your name. Once the seller is paid the remainder of the price, you will receive a deed and your keys, and the property will be yours! Congratulations!
Further reading
Although our guide covers the essential steps for buying a home in Canada, you can also find help in the wider range of resources available at Canada Property Guides:
Speak to an expert
Our guide will take you through the process of buying a home in Canada, but you still might have some questions. Get in touch with our property experts on +44 (0)20 7898 0549 from Monday–Friday, 8:30am–6:00pm or email [email protected].
The team will be able to assist you with a wide range of things to do with your move, like talking you through the next stage of the buying process or how to plan a productive viewing trip.
They can also help you connect with our network of trusted professionals, including estate agents, currency specialists, solicitors, financial advisers, and property surveyors. Contact us via the details above or fill in an enquiry form below to get started.
Download your free copy of the Canada Buying Guide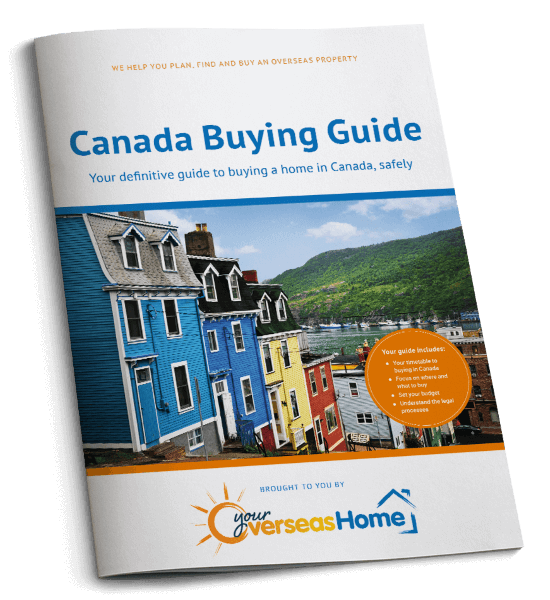 The Canada Buying Guide takes you through each stage of the property buying process, with practical recommendations from our experts who have been through the process themselves. The guide will help you to:
✔

  Ask the right questions
✔

  Avoid the legal pitfalls
Download your free guide to buying in Canada