For the first time ever, there will now be direct flights from Australia to London. Learn more about this new flight route.
Over 150 years ago, a new innovation in transport technology, the clipper ship, cut the travelling time for emigrants to Australia by half, from four months to two months. It still meant that if a relative emigrated you'd probably never see them again. From next spring the latest innovation cuts the journey time by another third, from around 24 hours to 17 as the first direct flights from the UK to Australia begin in March 2018. Suddenly, the loved ones will be much easier to reach.
Qantas Airlines is the only airline so far to offer a non-stop flight
Tickets go on sale next month, with speculation that a return fare will be around £1,250. Welcome news to the nearly 1.3 million British expats who call Australia home and their families. The service comes from Qantas Airlines on the 14,498-kilometer journey from Perth to London. This will be the longest flight in the world, its 17 hours crossing eight time-zones.
The journey between Australia and the UK has until now, been quite the expedition. With an average flight time of 24 hours (and stops in usually Singapore, Dubai or Qatar) this new 17-hour direct route will shave seven hours off the journey. Qantas Airlines will be the first and only airline (so far) to offer a non-stop flight between these two Commonwealth countries. With high volumes of international tourist travel between the two countries, and large expat communities in both, the news of a direct flight will be exciting for many.
These light and innovative aircrafts can seat 236 passengers, including 42 business-class seats and 28 premium economy
It will be the new Boeing 787-9 Dreamliner that will make the cross-continent voyage. These light and innovative aircrafts can seat 236 passengers, including 42 business-class seats and 28 premium economy. The interior design and features of this new aircraft will make the long journey somewhat more pleasant. The aircraft will feature a state-of-the-art entertainment system, self-service bars, a 'foot-net' for tired feet, and completely redesigned seats for ultimate comfort. The plane will also feature high-tech cabin lighting, simulating a sunset upon wake-up time, and business class seats will enjoy an indulgent 203 centimetres of reclining seat space.
The introduction of this new flight connecting the UK to Australia provides an ideal opportunity for Britons to explore the Land Down Under. For those who have been considering moving to Australia this new flight will make travelling back home that much easier. Flights are expected to go on sale early April, stay tuned for further announcements on the flight cost, times and frequencies.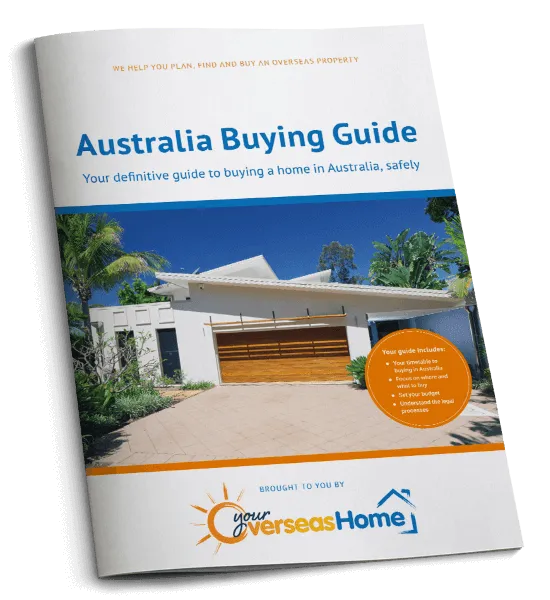 The Australia Buying Guide takes you through each stage of the property buying process, with practical recommendations from our experts who have been through the process themselves. The guide will help you to:
✔

  Ask the right questions
✔

  Avoid the legal pitfalls
Download your free guide to buying in Australia