For a successful move, it really helps if you can get a good start to your life in Australia. A vital part of that is getting a lovely place to live, so you can feel at home right away. Read our five top tips for rental perfection.
Many expats choose to rent a property after landing in Australia to give them time to get to know the local area. Renting gives the chance to immerse themselves in a community before taking the plunge into property ownership. Visas are another reason people choose to rent after they arrive, as buying a property on a temporary visa or residency permit can be more difficult than as a permanent resident or citizen.
Rentals can be competitive, so staying up to date with new listings and arranging viewings as soon as they come online will help your chances of finding an ideal rental.
There are several things you can do to find the perfect rental property in Australia.
1. Know what you want
Having a clear picture of what you're looking for is the first step in finding the perfect rental property. Do you want to be close to work, schools and public transport? Be prepared to pay more to be close to a city, a transport hub or near the ocean. Maybe keeping the price affordable is more important, but what of the commuting costs? These are kind of things you only really understand when you've lived there for a while.
Once you have decided on a geographical area, consider the type of home you need. What space requirements do you have, and can this be met with an apartment, town home or larger family-style house? Consider whether to put a yard, garage or swimming pool on your "must have" or "like to have" lists.
2. Know the local lingo
Now that you know what you are looking for and where your desired location is, it's time to get familiar with the rental lingo. Being fluent in renter speech will enable better communication with rental agents and help your search. A flat in Australia is often referred to as a unit. A rental agent is just called a landlord and the damage deposit is called a bond. The terms of a rental are either fixed-term or periodic. A fixed-term agreement is set in advance and is usually six months or one year, while a periodic term is usually month-to-month.
3. Be proactive with the search
Searching for rental properties in Australia has never been easier. Websites like www.realestate.com.au and www.rent.com.au have a multitude of rental options across the entire country for all budgets. Typically a rental property is managed by a rental company so you will need to contact the landlord or rental agent directly to arrange a viewing. Newspapers and rental agency websites are also great sources for rentals, though nearly all rental opportunities are now posted on the websites above. In some markets rentals can be competitive, so staying up to date with new listings and arranging viewings as soon as they come online will help your chances of finding an ideal rental.
If you're moving to Australia, speak to a currency and payments specialist about getting your money sent to you there. We recommend Smart, ranked number one on Trustpilot for money transfer and currency exchange.
4. Have documents in order
When applying for a rental property in Australia you will be required to show both ID and documents to show you have sufficient financial means. When you go to any rental viewings take copies and originals of the following documents. Then if you find the perfect property, you are ready to move forward:- Driver's licence or passport- Proof of income (pay slips or bank statement) for the last three months- Letters from rental references, or reference contact details- The bond money (or easy access to it), just in case you want to apply for the rental on the spot
5. Be Ready to Sign an Application
In competitive rental markets it is advisable to have your bond money ready to go if you decide to rent a property on the spot. There could be several people viewing a property at once and those ready to complete the application and have the money ready are more likely to be successful. Once you have completed all the steps above, you should be ready to sign an application and land that perfect rental property.
Wishing you the best of luck finding the perfect rental in Australia.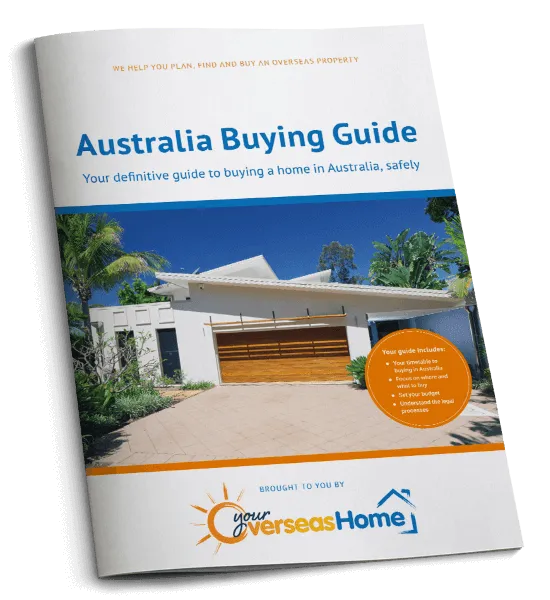 The Australia Buying Guide takes you through each stage of the property buying process, with practical recommendations from our experts who have been through the process themselves. The guide will help you to:
✔

  Ask the right questions
✔

  Avoid the legal pitfalls
Download your free guide to buying in Australia