For many of us, moving to Australia is about giving our children the best possible start in life. But what are your childcare options, and is there government support out there for parents?
Getting good, affordable childcare can be tricky when you first move to a new country. The good news is that childcare in Australia is well-regulated, with government grants available.
Au pairing is a popular way for travellers to make money in Australia and many families opt to have a live-in au pair who receives a small stipend.
Day care centres
School starts at age six, so what do you do with your kids until then if you're working? Day care centres are the most popular type of childcare for infants and young children. Such childcare is available in most areas from 7:30am to 6pm at least during the working week. Most day care centres and nurseries are approved childcare providers, with government benefits and rebates available. They offer early years' education and services and facilities that meet a certain quality threshold.
Family day care
Family day care centres are run in the home. Certified educators and offer a flexible and intimate arrangement with a maximum number of children in certain age groups. These day care centres often offer longer hours and some also have part-time and casual rates as well as after-school programmes and overnight care. Family day are educators must meet obligations under the Early Childhood Education and Care National Law and Regulations. The majority of family day cares are approved so families are eligible for government benefits and rebates.
After school care
After school care operates before and after school, generally 7:30am to 9am and 3pm to 6pm. This arrangement works well for parents of school children who start work early or finish late. Vacation care is sometimes offered by the same organisation that does before and after school care; this type of care runs throughout school holidays. Programmes must show that they meet certain quality standards and parents can claim rebates and benefits from schools that have been approved.
Au pair/ nannies
In-home care in the form of hiring a nanny or au pair is another option for those looking for additional flexibility and added support. Government benefits and rebates may be available for families that can prove that conventional childcare doesn't work for them. There are websites that list nannies and au pairs in local areas, although selecting and screening these carers is up to the discretion of the parents. Au pairing is a popular way for travellers to make money in Australia and many families opt to have a live-in au pair who receives a small stipend (usually under £125 a week) in exchange for room and board, and 20 hours of childcare and home duties.
Babysitters
Hiring a baby sitter in Australia is similar to the UK. Generally, baby sitters are selected by word of mouth, but there are websites like findababysitter.com.au that can help with the search if you don't have anyone on hand. Baby-sitters are typically hired on a casual and spontaneous basis, and more often than not work evenings. The going rates for babysitter is around £9 an hour.
Government childcare assistance
The cost of childcare varies depending on state, region, centre and type of care. The good news is, out of pocket expenses for childcare are subsidized by the Australian government if your child attends a licensed program. The two types of subsidies available are the Childcare Benefit and the Childcare Rebate. The Childcare Benefit is means-tested and is available as a lump sum payment or a reduction of regular fees. There is an online estimator that can help you determine what you will receive as a Childcare Benefit. The Childcare Rebate is not means-tested and is meant to help families cover out-of-pocket expenses due to childcare. The rebate covers the out of pocket childcare expenses up to around £4,250 per child, per year. Only Australian Citizens and Permanent Residents are eligible for these subsidies.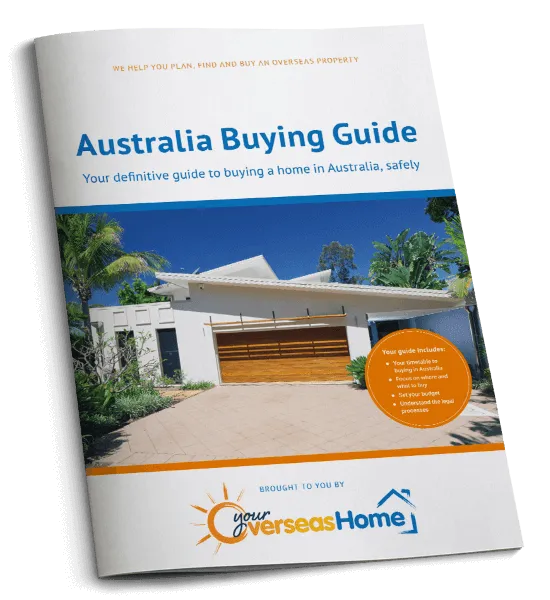 The Australia Buying Guide takes you through each stage of the property buying process, with practical recommendations from our experts who have been through the process themselves. The guide will help you to:
✔

  Ask the right questions
✔

  Avoid the legal pitfalls
Download your free guide to buying in Australia