One of the first things you'll want to do after arriving in Australia is get connected. There is little we can do in the way of communication without getting connected first. Here is your guide to setting up the internet, television and mobiles phone in Australia.
Assess your communications needs
Before deciding which services you need in order to get connected, assess your communication needs. This depends on the length of time you will be here, if you'll be working, the frequency you require connection and personal preference. With a clear idea of how you will be using devices such as laptops, mobile phones and televisions (and with a rough budget in mind), you are now ready to get connected.
First things first: Get a mobile phone
Gone are the days of the land line. In fact, 31% of Australians have no fixed landline at home according to the Sydney Morning Harold. This number is declining, with younger Australians less likely to have a landline, relying solely on their mobile.
31% of Australians have no fixed landline at home.
The question isn't whether or not you will have a mobile phone in Australia, it's which mobile phone and plan will you choose? Some British expats and retirees choose to bring their UK phone to Australia. This is a great option if your phone is unlocked, so you can simply input a new SIM card. The New York Times wrote a brilliant article about taking your Smart Phone abroad. When buying a mobile in Australia you need to choose between buying a phone with or without a phone plan.
Pay as you go pre-paid mobile or post-paid plan?
There are essentially two options when purchasing a mobile phone. If you don't intend to stay long in Australia, or are not ready to commit to a plan, a pre-paid option is a great choice. This allows you to nominate different monetary amounts and purchase pre-paid cards which have varied phone, text, and data allocations. A mobile phone plan (post-paid) is a locked-in contract for a specific amount of time. Often you can obtain a phone free or cheap when committing to a longer period plan. These plans can be customised to your needs and are usually billed monthly.
Buying a mobile phone
The myriad of mobile phone plans and options make it accessible for anyone to own and operate a mobile phone. All that is required is proof of identification for a pre-paid phone, and an Australian address and ID for a post-paid plan. Paying £14-£20 a month you can expect about roughly the same amount of data (3gb) with pre-paid and post-paid plan.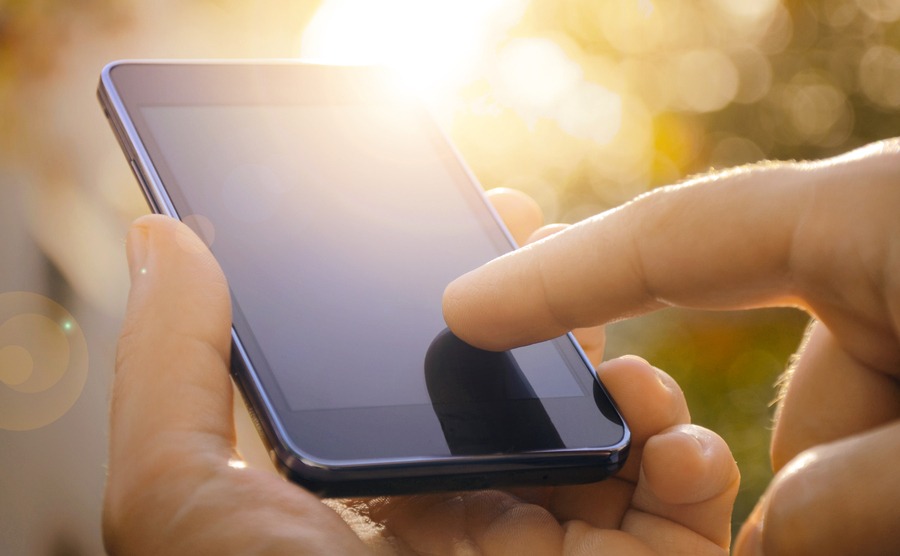 There are three main telecom companies in Australia: Telstra, Optus and Vodaphone. It is suggested to compare the plans and pricing at the time of purchase. As well as research which provider has the best signal and service where you live. You can purchase a pre-paid mobile phone at a phone providers retail outlet, most petrol stations, supermarkets and news agencies. If you opt for the post-paid plan you need to purchase the phone from a mobile phone retail location.
Getting connected to the internet
The internet is another tool that's necessary to get connected, personally and for business purposes while in Australia. Despite being one of the most developed countries in the world, the internet service can falls short of required standards. Australia currently ranks 51st in the world for internet speeds, with the average speed of 8.5mbs according to Forbes. Internet speed is better in newer areas and capital cities, while more remote areas often record slower speeds.
There are six types of internet available in Australia, they are:
– Dial Up
– ADSL or ASDL2+
– Naked ADSL or ADSL+
– Cable
– National Broadband Network (NBN)
– Satellite Internet
Which type of internet is right for me?
Most commonly households have cable or NBN internet with remote areas requiring satellite internet or relying on ADSL.
When choosing the type of internet set up, there are two broad categories: cable internet or mobile internet. Cable internet is fixed via wires to a modem and mobile internet is via a USB stick, mobile phone or pocket WiFi device. Cable internet restricts the user to their home to access the net. While mobile internet can be taken wherever you go as long as you have the transmitting device with you. Satellite internet would be a third type and is often only used in remote locations where cable and mobile internet aren't available.
When choosing the type of internet set up, there are two broad categories: cable internet or mobile internet.
The National Broadband Network (NBN) is rolling out across Australia, giving Australian communities access to high-speed internet via fibre optic cables. Currently, over 6 million homes in Australia are connected to the NBN and you can check to see if the area you plan to live has access to this super-fast internet.
How much does internet cost in Australia?
The cost of internet in Australia varies considerably depending on the type of service required. The typical internet user should budget about £22 a month on internet. Those who require internet for work and use video messaging and downloads will likely pay upwards of £60 a month. Many cafes and coffee shops provide free WiFi, though this isn't as prevalent as in the UK or USA. Internet to your home via ADSL or cable is usually cheaper than mobile internet from your smart phone or wireless router.
Knowing how to drive a bargain when buying could help you get more house for your dollar. Read our guide, How to Negotiate Abroad.
Staying connected via the internet while in Australia is easy. Programs like Messenger, Skype, Whats App and Facetime are readily accessible and a great way to communicate with friends and family in the UK. Whether you choose to communicate on your smartphone, tablet, laptop or home computer, internet is the most common means of communication with loved ones abroad.
Staying connected in Australia with the television
Though television is losing popularity to websites like YouTube and social media, many British expats and retirees still want to stay connected to their favourite television programs. Getting a television connection is simple, and it's easy to enjoy your favourite UK programming from Australia.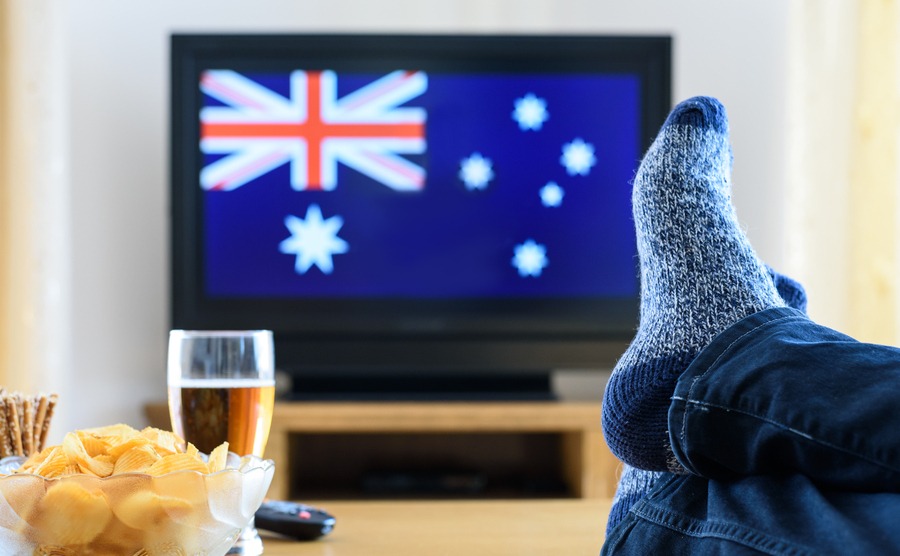 Essentially there are two types of television technologies in Australia. The first, is free to air TV. This type of television is free of charge and is available simply by plugging a television into a cable outlet. With free to air TV expect 15-20 channels, including all of the major news, sports and prime time channels in Australia as well as the BBC.
Another option is pay TV via a set top box such as Foxtel or a satellite. This option enables you to access hundreds of channels on a variety of topics. Specialised packages based on your viewing interests can be ordered. This is the best way to access news from around the world, sporting events from back at home and favourite shows that don't air on free to air TV in Australia.
How much does TV cost in Australia?
Free to air TV is just that, completely free to watch provided you have a television and a cable connector. Foxtell and satellite TV vary in price depending on the packages you choose, with the latter typically being more expensive due to installation and fewer providers. The internet is also a great way to watch your favourite programming, with Youtube, Netflix and Apple TV accessible in Australia.
If you're serious about making the move, you should speak to a currency and payments specialist about how to get money sent to you in Australia. We recommend Smart, ranked "Excellent" on Trustpilot for money transfer and currency exchange.