In honour of UN World Book Day on Sunday, we look at some books about Australia. If you are looking to visit or move to Australia, make sure to read these first.
Get a deep insight, local stories and cultural awareness about Australia through these must-read books. In honour of World Book Day we take a look at some of the most popular authors who have written best-selling and thought-provoking tales about Australia, its people, wildlife and culture.
In honour of World Book Day we take a look at some of the most popular authors who have written best-selling and thought-provoking tales about Australia
In A Sunburned Country by Bill Bryson
This funny, fact-filled travel memoire of Australia will have you eagerly flipping pages, ready to dive into the next adventure. Bill Bryson's style is humorous, light-hearted and wonder-inspiring and In a Sunburned Country has the right balance of history and facts, candid accounts and personal stories. This depiction of a journey throughout Australia gives readers a genuine experience of the country, its inhabitants and the unique and sometimes lethal wildlife that call the island nation home. To inspire your travel urge and to get to know the 'real' Australia, make sure to read this book.
Tracks by Robyn Davidson
The story of tracks is a true story based on a young woman's epic voyage across the Australian outback in 1977. Robyn Davidson is determined to cross one of the driest deserts alone with her animal escorts comprised of four camels and a dog. A National Geographic photographer documents sections of her voyage capturing Robyn's determination, struggles and adventures along the way. This heroic tale of feminism, empowerment and adventure was turned into a movie in 2013 but as always, you should read the book before you see it on the screen.
The Songlines by Bruce Chatwin
Bruce Chatwin takes readers on a journey of indigenous pathways throughout the country, mapped out by traditional art. The travelogue goes deep into the anthropological roots of man, and why some are sedentary while others adopt a more nomadic lifestyle. Guided by a Russian-Australian teacher, sacred sights of Australian bushwalkers are visited, while insight into the culture and significance are imparted. This book was published in the 1980's and was an instant best seller.
Is That Bike Diesel Mate? by Paul Carter
This humorous and light-hearted tale peppered with slang and colloquial communication follows the story of a family man who embarks on a ride around Australia on a bio-diesel motorbike. Get an insight into what life is like on the road in Australia, while connecting to Paul's story and his experience being away from his wife and child during the journey. Road travellers, adventure junkies and those with an interest in alternative fuels may find this book particularly appealing.
Possum Magic by Mem Fox
This one is for the kids! Mem Fox is Australia's most notable children's author, writing books that beautifully depict Australian culture. Possum Magic was initially published in the 1970s and to date has sold more than three million copies worldwide. This vivid picture book portrays Australian landscapes and animals as two characters journey through the country.
Possum Magic was first published in the 1970s and has sold more than three million copies.
Rabbit Proof Fence by Doris Pilkington
This emotive story is about three mixed-race aboriginal sisters who were part of the stolen generation, taken from their families and made to integrate into a Caucasian family. The book documents their experience as they journey across the country from a government institution back home. The deep connection of the sisters to one another and their culture is heart-warming, and their journey is layered with cultural tensions.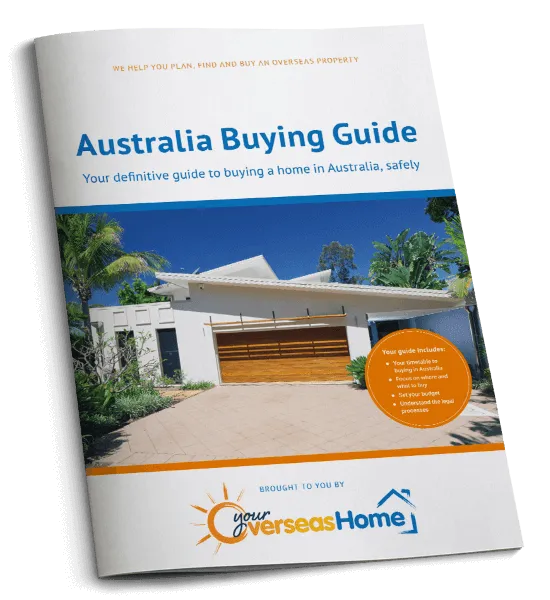 The Australia Buying Guide takes you through each stage of the property buying process, with practical recommendations from our experts who have been through the process themselves. The guide will help you to:
✔

  Ask the right questions
✔

  Avoid the legal pitfalls
Download your free guide to buying in Australia