The digital revolution is changing the way Australians consume media. So what are the latest newspaper, television, radio, online and social media trends Down Under?
Yesterday, 3rd May, was World Press Freedom Day, so we thought we would look at how Australians consume their press and media in 2017. The way people consume, share and absorb information is changing the world over. As the digital revolution continues to shake up mainstream media, we are seeing increasing amounts of people adapt their information consumption habits. Australians are considered media omnivores: this doesn't mean they eat it; rather they're getting their information from a range of sources. Here are the top ways Australians consume media in 2017.
More than 9.4 million Australians still read at least one of News Corp's newspapers each week, which is almost half the population of the country
Newspaper
The changing media landscape is affecting good old print media's saturation in the public realm. Print readership is seeing double digit drops in readership each year as many news corporations go digital with their publications. The Australian and The Sydney Morning Herald remain the most consumed newspapers in Australia, with The Australian's print readership on the rise (slightly, by 0.2%) in 2017. News Corp – owner of some of Australia's largest print newspapers – admits that while the consumption of print newspapers is being affected by the internet, more than 9.4 million Australians still read at least one of News Corp's newspapers each week. That's almost half the population of the country. Whether you want to know who your football team have signed in the transfer window, or how the general election campaign is progressing, this wealth of online news also means you can check what's going on back home at the touch of a button
Television
Australia has a unique television broadcasting model, with the majority of households in the country accessing free-to-air TV, meaning there is no cost to stream some of the best channels in Australia. Television still remains the number one medium for consuming information in Australia. Despite free access to television there is an increasing trend of internet streaming services cutting into the market share of major networks. In 2016, Australia's traditional television industry reported a 5% decline during prime viewing hours. Online streaming channels like YouTube, Netflix as well as on-demand programs are becoming increasingly popular especially with younger generations.
Radio
A recent study found that the average Australian spends 3.23 hours listening to audio content each day including radio, podcasts and other forms of music; with radio accounting for 65% of the listening time. Despite the emergence of new forms of audio including podcasts, Apple Music, Spotify and other online music channels, radio has maintained much of its market share across Australia. More than 17 million Australians listen to radio during the week with over seven in ten listeners tuning in multiple times throughout the day.
Online
The online consumption of media in Australia is increasing at a rapid rate, with the smartphone and the convenience it offers the main proponent of this trend. While TV is still the number one media platform, the second biggest is the mobile phone with 26% of media consumption time via the smartphone and 16% via a desktop comes in third. Music was the number one form of media consumed online according to a study conducted by eMarketer, with television close behind and followed by movies, computer software and video games. The sun might be shining Down Under but there's still plenty to keep you entertained indoors.
The online consumption of media in Australia is increasing at a rapid rate with the smartphone and the convenience it offers the main proponent of this trend.
Social Media
More frequently Australians are turning to social media to obtain their information; this is especially true with younger generations. As of 2016, three quarters of Australians were on social media and spent on average 12.5 hours a week on Facebook (increasing sharply from four hours a week in 2015). Facebook remains the most popular social media channel in Australia and 95% of social media users have an account – how else would we know what an old school friend had for lunch? It is believed that 55% of Australians check or update their social media on a daily basis.
Social media is a great way to keep in touch with friends and family back home, so if you have been unsure of the benefits up until now moving to the other side of the world will probably convert you. Plus you can always use it to make people back home jealous by posting pictures of you on the beach in January.
Trends show that although Australians are consuming a broader range of media, the type of media that they are consuming is evolving rapidly. Television is becoming more commonly streamed online, radio market share is shifting to podcasts and digital music and more people are consuming news on the internet through social media rather than traditional papers. It is fascinating to observe and be part of the digital revolution. Information consumptions in Australia will never be the same again.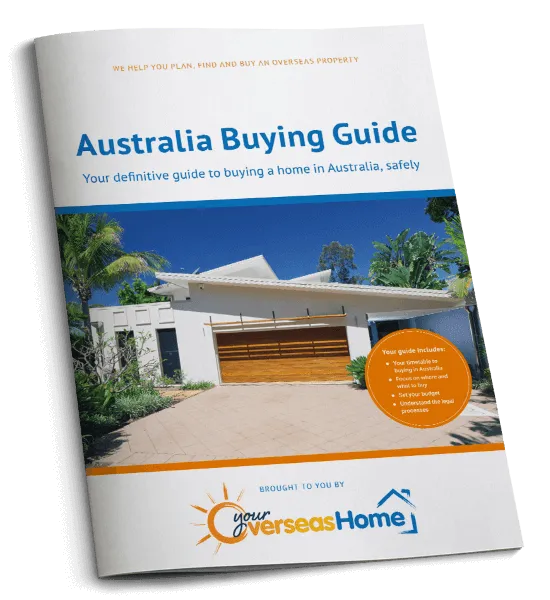 The Australia Buying Guide takes you through each stage of the property buying process, with practical recommendations from our experts who have been through the process themselves. The guide will help you to:
✔

  Ask the right questions
✔

  Avoid the legal pitfalls
Download your free guide to buying in Australia