Australians are celebrating as the lockdown begins to ease. While you might not be able to travel there yet, it is only a matter of time – and you might be surprised at how much you can do from the UK.
Rosie Pariser assesses how Covid-19 is affecting Australian immigration and property and why you don't want to be last in the queue when they are.
What is happening in Australia?
Lockdown is slowly easing, with different rules in place state to state. In Queensland, you can now leave your home for recreational exercise, and you can also visit a private home in groups of up to five adults. In ACT, you can do the same but in groups of up to ten adults, and likewise in Western Australia. In the Northern Territory and South Australia, unnecessary socialisation is discouraged but you can still meet up in groups of ten. Shopping for non-essential items and getting takeaway food and drinks from restaurants is now largely allowed nationwide.
In all parts of Australia, you can still move house, although travel restrictions may mean it's not as easy nationwide.
Are there currently travel restrictions?
At the moment, only Queensland and Western Australia have defined rules on travel. In Queensland, you shouldn't go more than 50km from your home and in Western Australia, you shouldn't travel between the territories different regions unless it's for 'compassionate grounds'.
International travel is currently limited. However, the government is looking to be able to lift this as soon as practical. Initial steps include making a 'bubble' between Australia and New Zealand to 'kickstart' flights. If this works without increasing the levels of infections, then it would likely be rolled out to other countries who also have low numbers of cases and infections.
Are property businesses currently open?
Yes, almost all agents are currently working, many of them from home. As above, house moves are still permitted, and open house tours without prior appointments have just been allowed in Queensland, as long as social distancing is followed. In the meantime, many are also doing virtual tours, so you can narrow down your shortlist of properties without even leaving home!
Property professionals remain divided on the impact on prices, with little real change shown so far. Some predict a short-term dip, but, with demand held back by the pandemic, we could see a wave of buyers as soon as lockdown is completely lifted – so there may well be little negotiating room. This means you need to make sure you're at the front of that queue by starting to plan now, so get in touch with your agents, your lawyer and your currency specialist to start planning. With that in place, as soon as its possible, you will be ready to act ahead of the crowd.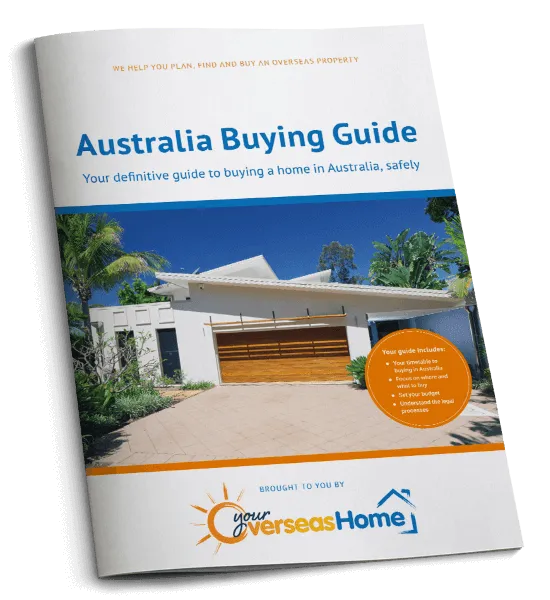 The Australia Buying Guide takes you through each stage of the property buying process, with practical recommendations from our experts who have been through the process themselves. The guide will help you to:
✔

  Ask the right questions
✔

  Avoid the legal pitfalls
Download your free guide to buying in Australia