We all know that the cost of living is rising fast, and Australia wasn't the cheapest of locations to start with. So can you afford to live in Australia? You bet! Just use my six tried-and-tested money-savings tips.
After living in Australia for over a decade I have come across a few ways to stay solvent without feeling deprived. Australia can be a very expensive country to live in, but there are savvy adjustments you can make so your funds go further, while living in or visiting the country. Here are six money savings tips that I've learned while living in Australia; try them for yourself.
There are savvy adjustments you can make so your funds go further.
1. Save on food
Food can be very expensive in Australia. If you dine out often, buy premium and organic produce and shop for imported goods, expect your food bill to be extremely high. It doesn't have to be this way though. Saving money on food in Australia is easy, and involves dining out less, cutting back on alcohol and coffee, planning your meals in advance and shopping for in-season local food.
Going out for a cup of coffee is a common Australian past-time but at £2.70 each, a weekly coffee budget can add up. The great thing about Australia is that the warm climate makes sitting at a park bench (or the beach) drinking coffee out of a flask a real pleasure. Planning ahead for the week of meals is a great way to save. Find out which ingredients can be used across several meals and factor in leftovers, so you're not grabbing lunch-to-go from a pricey café the next day. Shopping for local in-season produce at a farmer's market is much more affordable than imported produce from supermarket chains Coles and Woolworths.
2. Save on electricity
Electricity is one of the biggest drains on finances, with Australia having some of the most expensive power in the world (though not as expensive as the UK). Constantly running your air-conditioner and forgetting to turn the power off at the wall are some of the biggest expenses with electricity.
Try and cool your home using natural airflow, but if air-conditioning is a must, close all doors and windows and contain the A/C to the room you are using. Remember to switch off electricity at the wall, and unplug large appliances if you're going away for extended periods of time.
You'll need some money to spend in Australia before you can start implementing these money saving measures. Speak to a currency and payments specialist about how they can help you transfer your money to your new home. We recommend Smart. 
Renewable energy such as solar power is an affordable option compared to conventional power in Australia. In some states the feed-in-tariff (the amount received for excess energy put back into the grid) will mean you will save drastically on your power bills, and in some cases even make a profit.
3. Save on transportation
If living in a city with good public transportation limit or stop using a vehicle all together. There are so many good reasons to opt for public transportation over a personal vehicle; the money saved being one of them. With congested roads, additional costs to buy and maintain a vehicle and exorbitant parking prices, the thought of commuting by bus, boat or train doesn't sound so bad after all.
4. Save on entertainment
In most communities in Australia there are public events that won't cost you a penny and offer great alternatives to paid entertainment like dining out, going to the cinema or seeing a show. The fabulous climate means free live music events, outdoor movie screenings and coin-operated beach barbeques are examples of free (or cheap) community entertainment.
Coin-operated beach barbeques are a good example of cheap community entertainment.
5. Save on fitness
There really is no need to pay for fitness in Australia. Ditch the gym membership and get fit in the great outdoors. With a year-round climate that encourages outdoor activity, find something that suits your fitness style whether it's biking, running, hiking, paddling or swimming. Many communities offer free fitness classes or stationary workout stations, which give you the same benefits of weight resistance training yet in a beautiful outdoor environment.
6. Save on clothing
Never buy clothes for full price in Australia. If there isn't a sale wait a week, there will be one just around the corner. The end of financial year (June) and after New Year offer some of the best deals. If you're willing to plan ahead and shop out of season, you will prosper with great savings on your wardrobe.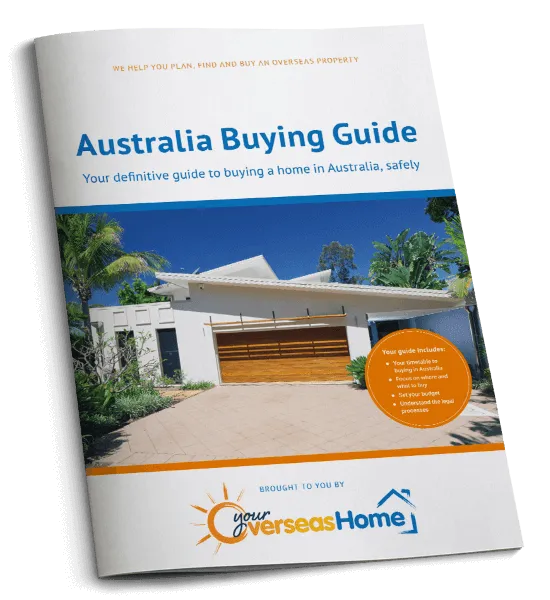 The Australia Buying Guide takes you through each stage of the property buying process, with practical recommendations from our experts who have been through the process themselves. The guide will help you to:
✔

  Ask the right questions
✔

  Avoid the legal pitfalls
Download your free guide to buying in Australia