When you move to Portugal your initial big removal won't be the only time you want to move bulky items between countries. Here are your options for smaller removals.
If you move to Portugal one of your main tasks will be arranging removals as you set up your new home. As every expat soon discovers, however, there are many other times you need to take belongings later on. For example, transporting Christmas gifts after spending the holidays in the UK, or sending British food items to your Portugal. All that marmalade and Marmite can get heavy! Just taking those small items that mean a lot to you – your favourite books, CDs and aspidistra, musical instruments, knick-knacks – but are too big to take on a plane.
Thankfully, options abound for moving small quantities of goods to Portugal, and the costs are surprisingly affordable. Here are a few of the methods I've explored and put to the test.
Most removal companies are happy to fill empty space in their lorries with small loads of just a few cubic metres.
1. Small items with removal companies.
Most removal companies are happy to fill empty space in their lorries with small loads of just a few cubic metres. Typically, you pay around £120 per cubic metre for this on a "door-to-door" basis. That can vary, however, depending on how close you are to the depots at both ends of the delivery. It's usually possible to reduce this cost (to the tune of up to 50% off) if you can take your items to the source depot, collect them from the destination depot, or both.
If you ever want to order something in the UK – from John Lewis furniture to Asda groceries – plenty of removal firms have a system set up for this, involving a procedure that allows you to arrange delivery direct to their depots. It's an innovative way of using up space in vans and usually works well – so it's always worth asking. Sometimes the costs are low enough to still represent a saving on what imported goods would cost in Portugal.
2. Using the mail
It is feasible to use old-fashioned "snail mail" to transport small items to Portugal. However, costs often rocket as soon as a certain threshold of weight or bulk is reached.Lost items can prove a problem, however, and delivery times are usually unpredictable. While my wife and I have made this work with deliveries of gifts (in both directions) on a number of occasions, it's not the best idea for anything truly precious.
3. Driving
Driving from the UK to Portugal (and vice versa) doesn't take as long as one might expect, especially if you incorporate the ferries between Santander and Plymouth/Portsmouth. For people who enjoy driving, there's the obvious benefit of being able to take as much as you can carry, in both directions.
Driving from the UK to Portugal doesn't take as long as one might expect.
There are times when you can truly make this work – delivering fabulous wine to relatives one way, and transporting British favourites and UK purchases back in the other direction!
By the time you've factored in ferry costs, fuel and accommodation, this is rarely a particularly cheap option, but for total freedom and the ability to buy things impulsively, it's hard to beat. It makes for an enjoyable road trip for some too.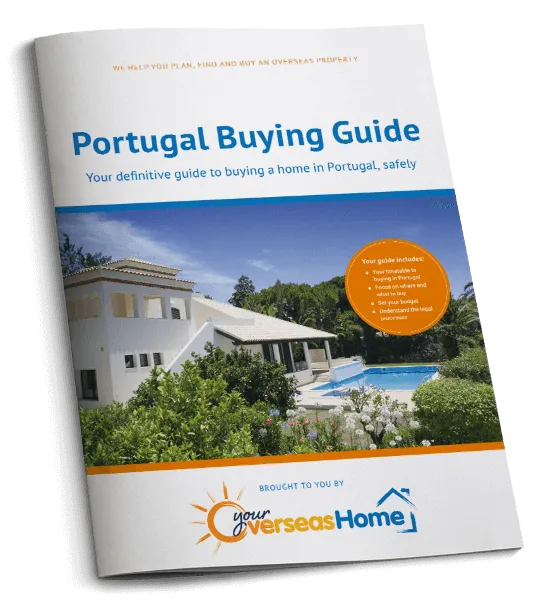 The Portugal Buying Guide is designed to support you through each stage of buying property in Portugal, providing relevant, up-to-date information and tips from Portugal property experts and expats who have been through the process themselves. It helps you to:
✔

  Ask the right questions
✔

  Avoid the legal pitfalls
Download your free guide to buying abroad