Rising prices, from a low base, and cheaper mortgage costs, mean that there has never been a better time to buy a home in the popular parts of Portugal. There is one bargain celebrity property on sale too, if you fancy "going where the sun shines brightly, going where the sea is blue…"
If you owned a 100 square metre property in Portugal already, you would have earned €600 this month without lifting a finger. The latest data from Portugal's National Statistics Institute (INE) showed that the average price of property rose to €1,106 per square metre in the past month, a monthly rise of 0.5%. The year-on-year rise to January 2017 was 5.6% and accelerating sharply from below 5% the previous month. Although this data covers the country as a whole, there is evidence from another survey (see below) that prices in the most popular areas for British and other international buyers – Algarve and Lisbon – are forging ahead.
Prices in the most popular areas for British and other international buyers – Algarve and Lisbon – are forging ahead
Cheaper mortgages
For property buyers concerned that prices might become affordable, the good news is that Portuguese property remains well below average prices in most Western European countries, including Spain (€1,512) and France (roughly €2,000). They are also getting cheaper to buy, with Portuguese mortgage rates falling at the start of the year. The fixed rate is now 1.025%, down from 1.028% in December. This leaves the average mortgage repayment at €237 per month.
Algarve and Lisbon lead market
According to estate agents, shortage of supply compared to demand is driving the continued price increases. In its latest Portuguese Housing Market Survey (PHMS), estate agents and property professionals asked about the market in January said that demand was continuing to grow across the country, but especially in the main markets of Lisbon, the Algarve and Porto. Ricardo Guimares, spokesman for the RICS/CI survey said: "market conditions are clearly in favour of a dynamic real estate market and expectations indicate that prices and demand continue to grow in 2017."
The report highlighted that renting a Portuguese property remains a problem, opening up the possibility of buy to let as another potential source of income, along with capital growth.
Prestige projects
One exception to the Algarve property boom appears to be Sir Cliff Richard's vineyard and mansion, which has reportedly dropped by €3 million from €9.5m to €6.5m. The 76-year-old singer, famous for singing about the joy of summer holidays, doesn't live on the estate itself, but nearby, but he has been operating it as a successful business since 2004. It includes three private residential villas, all with pools, and everything required to run a wine estate.
Another prestige project for sale is up in Porto, where the upmarket German camera brand Leica has redeveloped an historic 125-year-old building with upmarket residential apartments.
If you are looking to buy a home in Portugal in the near future, come to Your Overseas Home in London, Friday 31st March 2017. There will be legal and currency specialists, plus gorgeous Portuguese homes. For further details, click here.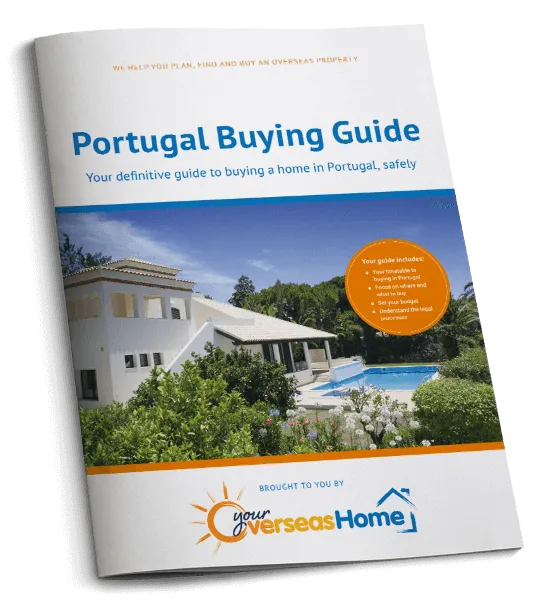 The Portugal Buying Guide is designed to support you through each stage of buying property in Portugal, providing relevant, up-to-date information and tips from Portugal property experts and expats who have been through the process themselves. It helps you to:
✔

  Ask the right questions
✔

  Avoid the legal pitfalls
Download your free guide to buying abroad