Portugal moves into 2017 with positive news coming from all directions. Tourist authorities are determined to meet the challenge with even better facilities and infrastructure, while property prices seem sure to rise
To read the British press, 2017 looks like a worrying prospect. Take a tip from us then, and read the Portuguese press instead! The year ahead is a tantalising prospect with much to be positive about.
The year ahead is a tantalising prospect with much to be positive about.
Record-breaking tourism
2016 was officially Portugal's best ever year for tourism, with all records smashed for tourist arrivals. Indeed many records were already broken by the end of October, by which time more visitors had arrived than in the whole of 2015. There were over 17 million overnight stays in Portugal by the beginning of November, with revenues up by 20 percent.
Around four million people spent time in the Algarve alone last year, spending 100 million more euros than in 2015 too. That's incredible news for local businesses, or for anyone considering subsidising their holiday home purchase with rentals.
Award winners
Two new accolades have been awarded to Portugal that seem likely to boost tourism even more in 2017.
Firstly, there's encouragement from Portugal's friend, neighbour and rival for tourists' and property buyers' affectations, Spain. El Confidencial, a Spanish newspaper, has named Portugal as "the coolest country in the world." This doesn't only relate to tourism – the accolade also mentions Portugal's technology, sporting facilities, diplomatic relationships with other countries, and even its progressive drugs policy.
A Spanish newspaper has named Portugal as "the coolest country in the world"
The other accolade comes from far further afield. Prestigious Australian website news.com.au has named Portugal the "world's hottest destination," predicting that it will be the most desirable place to visit in 2017.
Distance doesn't seem to stop the tourists arriving either; travel from the USA was up over 20 percent last year. It now looks like the American tourists be joined by plenty of Australians in the year ahead.
A new airport for Lisbon?
Lisbon may be in line for a secondary airport in 2019, to cope with the increased interest in the country. The planned location is Montijo, south of the Tagus river. There's already an air force base in place, so subject to negotiations this could prove to be a relatively easy project to implement.
All in all, this collection of news makes for a very positive start to 2017 for Portugal – and one many other countries will envy.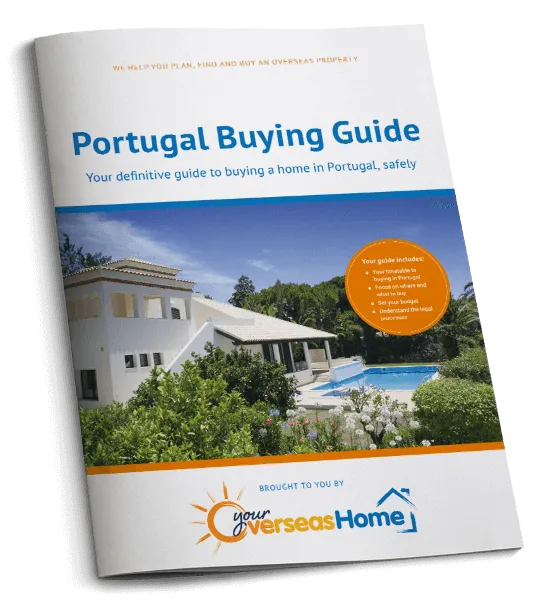 The Portugal Buying Guide is designed to support you through each stage of buying property in Portugal, providing relevant, up-to-date information and tips from Portugal property experts and expats who have been through the process themselves. It helps you to:
✔

  Ask the right questions
✔

  Avoid the legal pitfalls
Download your free guide to buying abroad