You may spot some common themes last and this week in your Portugal news update: sun, golf, and a strong economy. We're still enjoying temps in the 30s out here as the Portugal Masters draws to a close. Also this week, figures are showing that the Portuguese holiday rental sector is doing better than we thought, as the 'staycation' grows in popularity among locals. 
NHR and golden visas will continue
Portugal's golden visa and non-habitual resident schemes will continue, Foreign Affairs Minister Augusto Santos Silva has confirmed, amid reports that the regimes have earned Portugal €15 billion. Now almost in its tenth year, the NHR scheme has proven controversial among foreign governments. It gives tax breaks to new residents who haven't previously been resident in Portugal in the last five years, of as much as 28%. The golden visas scheme, on the other hand, provides fast-tracked residency for investors buying property worth €350,000.
Domestic tourists boost letting industry
There have been concerns about fewer numbers of international tourist arrivals, but no more! The stats show that an extra 135,000 overnight stays were made by domestic tourists compared to last year. Anecdotally, that's certainly been true around here in Vilamoura, with lots of visitors down from north Portugal renting private apartments.
Meanwhile, up in Lisbon, the Portuguese Tourism Summit starts on the 27th. Its main theme will be looking both at the 'Value of the Portugal Brand' and the importance of a new international airport in Lisbon. As I said last week, even our little local airport in Portimão is picking up in popularity, so we are seeing great investment in our air routes.
Temperatures in the 30s set to extend into autumn
As the Portugal News' headline rather succinctly put it, 'summer continues'. Perhaps not the most surprising headline to those of us who spent part of the week traipsing around Lisbon in 36°C, but certainly something to consider if you're back in the UK. One of the big benefits of living in Portugal really is the weather – you go from spending half the year in a damp, grey winter to blue skies and warm temperatures right into autumn many years.
Oli Fisher shoots the European Tour's first 59
Bit of golfing history here in Portugal as the Portugal Masters comes to an end. Oli Fisher, from England, has carded the European Tour's first ever 59 in all its 46 years. He was taken by surprise, telling the media he'd just been "trying to make the weekend."
There's a bit of an Anglo hegemony going on at the Victoria course at the moment, with the current leaderboard being Fisher, Herbert, Paratore and Wallace. Sergio Garcia, tipped as a bit of a wildcard, hasn't made quite the impact expected so far, currently at 13.
TV's Ant & Dec could lose £2.5 million as villa resort goes bust
TV personalities Ant & Dec could face losing up to £2.5 million after property woes, according to the Daily Mail. They bought properties in a villa complex here in Portugal in 2015, but the company owning it has since gone bankrupt. With so many high-wealth owners facing losing their villas, it's a salutary reminder of the importance of doing careful, careful research – no matter your budget.
That's where working with specialists like Portugal Property Guides can be extremely beneficial. Just give us the Resource Centre a ring on 020 7898 0549 or send us an email at [email protected] and we can put you into touch with trusted lawyers, real estate agents and currency specialists whom we've been working with for over a decade. That way, you know you're getting expert advice you can trust from impartial specialists, rather than sales pitches from developers.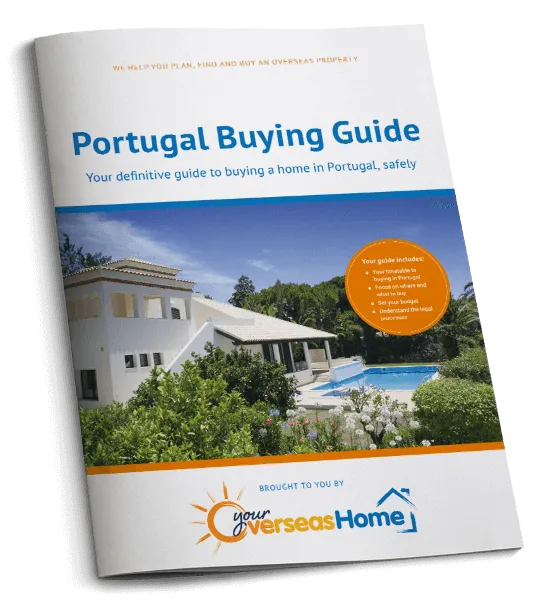 The Portugal Buying Guide is designed to support you through each stage of buying property in Portugal, providing relevant, up-to-date information and tips from Portugal property experts and expats who have been through the process themselves. It helps you to:
✔

  Ask the right questions
✔

  Avoid the legal pitfalls
Download your free guide to buying abroad