An expat who lived in Tavira and the surrounding area for several years suggests a perfect day in this appealing East Algarve city.
Anyone who lives abroad knows that repeatedly doing "the tourist bit" with a succession of different visitors can get a little repetitive. Tavira, however, is a Portuguese city that's hard to get bored with. It's a genuine working city of around 25,000 people. Although increasingly popular with tourists it is by no means taken over by them. It also helps that for most the year, bright sunshine bounces off the buildings and the river, making it the perfect place to amble around.
Most the year, bright sunshine bounces off the buildings and the river.
Here are five must-dos for Tavira:
1. Coffee and cake by the bridge
Tavira is a town well-stocked with pastelarias (cake and coffee shops). While it's possible to save money by choosing one without a view, a pit stop at one of the options right next to the town's Roman Bridge and amphitheatre is a must.
Yes, these cafes are packed with tourists and pricey (if only by Portuguese standards), but you're paying for the location. The coffee and cakes are of an incredibly high standard too, as they are all over Portugal.
2. A stroll around the castle and convent
You'll be glad you fuelled up with sugar and caffeine once you head up towards Tavira's castle, especially if you tackle the many steps on a hot day. It's wise not to try to take this too fast. Once you arrive at the castle, it's possible to climb right up onto the walls if you are sufficiently daring (considering the total lack of safety railings!)
Beyond the castle is Tavira's convent, now in use as a traditional (pousada) hotel. The narrow cobbled streets in the surrounding areas contain a wealth of tucked away treasures, including a museum, gift shops and churches.
3. Lunch on a cobbled street
The best restaurants in Tavira are tucked away in the cobbled streets and alleyways on the opposite side of the Roman Bridge to the main square. You'll also find craft shops and gift shops aplenty in this part of the town.
The best restaurants in Tavira are tucked away in the cobbled streets and alleyways.
Eateries to avoid are those along the riverfront on the other side of the river, complete with their persistent touts and high prices.
4. A walk to a "secret" beach
Tavira isn't a beach resort and isn't truly considered to have its own beach. However, there is a tiny strip of sand facing the Ilha de Tavira, which is a very popular spot for those in the know.
To reach it, head out of town towards the modern Gran Plaza shopping centre, and turn off at the roundabout towards the salt pans. A walk of around 20 minutes from here is rewarded by a beautiful seascape, complete with a ruined fort for children to play in. Off-season there are often very few people here.
5. Retail therapy
The Gran Plaza shopping centre is worth a visit too, if only for the contrast between traditional and modern Tavira.
Containing a range of chain stores, a food court, cinema and hypermarket, this is a standard Portuguese mall. However, it's very modern and often blissfully quiet (other than on Sundays and during the main holiday season). This makes for an enjoyable shopping experience, even for those who detest shopping!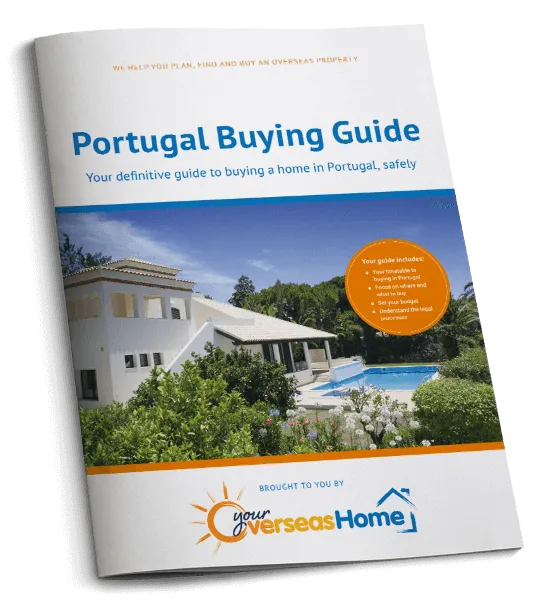 The Portugal Buying Guide is designed to support you through each stage of buying property in Portugal, providing relevant, up-to-date information and tips from Portugal property experts and expats who have been through the process themselves. It helps you to:
✔

  Ask the right questions
✔

  Avoid the legal pitfalls
Download your free guide to buying abroad