Portugal has generous financial incentives for overseas buyers, and now you can add 0% municipal taxes around Albufeira for anyone renovating. Hyatt is entering Portugal with a €70 million investment, in a strong sign of confidence for tourism growth. The property market's busy, too, with huge regeneration schemes in Almada and Olhão kicking off.
Zero municipal taxes for anyone renovating in Albufeira
As if our booming property market (and plenty of sunshine!) wasn't enough to persuade anyone back home to seize the moment and buy in Portugal now, we're seeing even more incentives put in place to attract overseas buyers. Now Albufeira is promising 0% municipal taxes for anyone renovating a home here.
While the property market in this area is busy with new-build or so-called 'key-ready' homes that you can move straight into, there are plenty of beautiful properties at bargain prices for buyers happy to do a bit of renovation. These are the properties the new scheme targets, completing removing municipal tax in Albufeira and Paderme in return for renovating one of these homes. Mayor José Carlos Rolo says, 'Given the state of some properties, some apartments in the city of Albufeira and the village of Paderne, the council has decided to exempt property owners from municipal taxes to encourage the rehabilitation of such properties'
Remembering that many overseas buyers in Portugal will already benefit from the NHR, or non-habitual tax residency scheme, it all adds up to a very generous saving indeed!
Strong Portuguese property market attracts foreign investors
Portugal is one of the most popular destinations for anyone looking to invest in a home to rent out, thanks to our strong tourism market – the country makes around $17 billion a year in tourism. Now, in a sign of confidence in our tourism market, international hotels giant Hyatt is entering the market with a €70 million investment in Lisbon. The group is building a 5-Star (Superior) hotel under the Hyatt Regency brand, and is said to have plans to expand into Porto and the Algarve.
Put to rest any worries about healthcare abroad – read our free Guide to Healthcare to find out about accessing medical care overseas.
Anyone who's been to the Praia Dona Ana in the Algarve will be familiar with the Hotel Golfinho, once an iconic part of the Algarve tourism sector that has now sat unused for over a decade. Well, we have good news – it will be renovated and reopened as the Lagos Spa & Beach Resort, expected for March 2020. Suites will be for sale to private investors, with prices starting at €147,000 and, says the management, a guaranteed 7% yield.
Tech sector boosts demand in Lisbon
Lisbon's relatively low cost of living – although property prices are climbing – those tax incentives and, of course, the pleasant climate and relaxed lifestyle have helped propel it to become one of Europe's booming tech centres. As the EU Startup Monitor says, Lisbon's 'startup culture is no longer a mere trend…[it is] one of the biggest hubs for startups in Europe along with London, Berlin, Paris and Copenhagen.' The city already counts 32 tech startups that have raised over $1 million dollars in funding rounds, and has attracted the likes of Google, Mercedes-Benz, Zalando, and the Web Summit event.
All this has helped to boost demand in a property market with a relatively small supply of homes. The luxury end of the sector is faring particularly well; prices in the upmarket Real Principe district have doubled since 2010. Tech companies tend to cluster together, and have helped to increase demand in the surrounding neighbourhoods of Beato and Marvila. Those looking for period homes tend to head further into the city, to the picturesque old district of Alfama.
Dockyard regeneration projects to begin
Downtown Lisbon is seeing yet more regeneration on the boards, as the old Almada shipping yards are set for redevelopment. The plan, dubbed 'Water City', will be the biggest scheme of its kind since the Expo back in 1998! The marina and river terminal are expected to be sold to a private investor, who will keep them in the public domain and connect them up to local transport facilities and utilities. According to its promoters, 'Water City' will help to 'strengthen Lisbon as a tourist and investment destination' and provide new housing and office space – both of which are in high demand in the capital.
If you want to take advantage of the Portuguese property market and buy a home this year, don't miss your free tickets to Your Overseas Home, where you can meet lawyers, estate agents, currency specialists, removals experts and more and get face-to-face guidance from them.
Meanwhile, in Olhão, in the Algarve, the dockyards are also under a €120,000 renovation, to make the fish market area more efficient and appealing for visitors (great news for anyone looking to get up early and get some fresh fish!), as well as to make the sorting facilities better. Next Friday, Olhão will also celebrate the Day of the Fisherman, with a ceremony at the town hall and seafood tasting from 5:30 in the local museum.
Delicious food on the menu this summer
It's a busy few months for Olhão – not only are they doing their renovations now, the return of the Seafood Festival has been confirmed for 9-11th August this year. Normally attracting tens of of thousands of visitors, it's a great chance to sample all the delicious seafood Portugal is famous for (as well as some dishes from further afield). The line-up for the evening has also been announced, featuring Angolan Matias Damásio and Portuguese star Aurea on the opening night, and Resistencia closing on the 14th.
And anyone looking for a taste of home will be pleased to know that Jamie's Italian will survive in Lisbon, despite cuts in the UK! A spokesperson for the company highlighted that the overseas ventures have much better growth and prospects that the separate UK brand.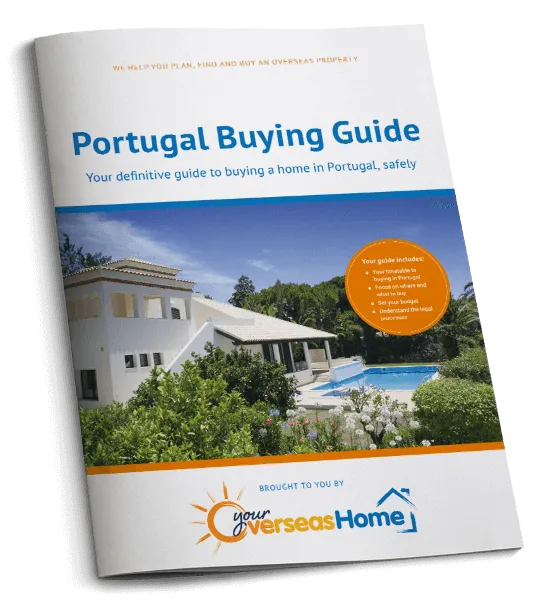 The Portugal Buying Guide is designed to support you through each stage of buying property in Portugal, providing relevant, up-to-date information and tips from Portugal property experts and expats who have been through the process themselves. It helps you to:
✔

  Ask the right questions
✔

  Avoid the legal pitfalls
Download your free guide to buying abroad