Creating a beautiful outside space in Portugal is easy and enjoyable – but it's a little different to digging your garden in northern Europe. Here are some tips to get your green fingers going.
If you spend a lot of time in Portugal, the chances are the outdoor lifestyle was a large part of the initial attraction. Although the climate varies across the country, much of Portugal offers weather that facilitates outdoor living for most of the year. In the south of the country, many people feel like summer is sandwiched by two occurrences of spring, with just a short winter to endure.
Regardless of what outside space you have in Portugal – from a balcony to a multi-acre plot – you'll no doubt want to keep it looking beautiful without turning tending it into a full-time job. The following five tips are intended to help with that. Take advice from an expat who did plenty wrong in his early days!
Portugal can be very dry, sometimes with no rain at all for weeks or months at a time.
1. Get a big butt!
Portugal can be very dry (the south in particular), sometimes with no rain at all for weeks or months at a time. This means that if you're growing anything "thirsty" you'll need to water at least daily, or have an irrigation system in place.
This needs some careful thought. Irrigation is an easy option, but unless you have your own water source (such as a borehole or a very generous water butt), it can become very costly – especially if you have a fault with your irrigation that you don't notice, resulting in water draining away.
If you're only away from Portugal for a day or two here or there, you might get away with some upturned water-filled bottles from time to time – but if you want something more low-maintenance, it might be better to opt for more drought-resistant plants.
2. Grow local seeds
Tempting though it is to plant seeds from "back home," your Gardeners' Delight tomatoes and runner beans weren't intended for growth in the Portuguese climate. While some people manage to work hard to grow things like this, for best results you should plant flora that were intended for the local weather.
3. Consider storage
If your home in Portugal isn't your permanent residence (or you're away regularly), you'll need to ensure you have a way to store your garden furniture and other accoutrements while you're not there. Thefts from gardens are easy and do happen – so don't, for example, buy a high-end gas barbecue if you haven't got a way to keep it safe when you're away.
4. Shop around for plants
There's no shortage of garden centres in Portugal, but prices can vary hugely. High-end garden centres aimed at wealthy expats are a pleasure to shop in, but can charge astronomical prices compared to smaller concerns.
Find local agricultural markets where you'll be able to buy plants at low prices, and immerse yourself in local culture at the same time.
Best of all, try to find local agricultural markets, where you'll be able to buy plants at far lower prices, and immerse yourself in local culture at the same time.
5. Read the right books!
If you're an eager gardener with time to work on your outside space in Portugal, don't read up on the subject in books that discuss gardening in the UK or elsewhere in northern Europe.
Although Portugal isn't actually a Mediterranean country, books about Mediterranean gardening are better. The advice within them will be what you need to make your Portuguese garden grow.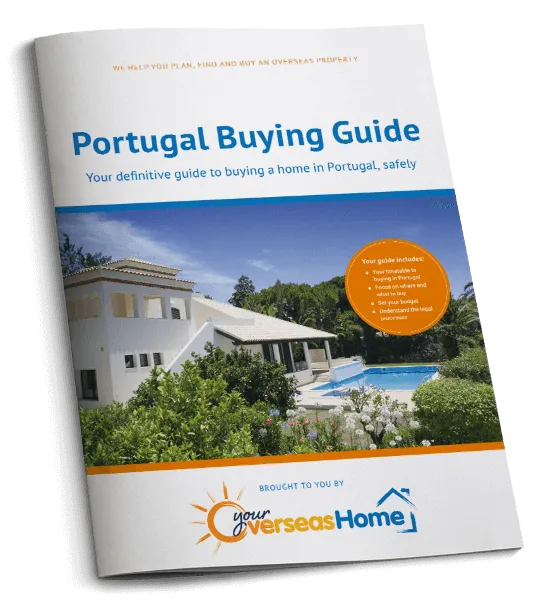 The Portugal Buying Guide is designed to support you through each stage of buying property in Portugal, providing relevant, up-to-date information and tips from Portugal property experts and expats who have been through the process themselves. It helps you to:
✔

  Ask the right questions
✔

  Avoid the legal pitfalls
Download your free guide to buying abroad