The statistics coming out of Portugal are incredible – a huge rise in tourist demand, virtually the cheapest holidays in Europe, and the best golf courses. It's no surprise that golf continues to drive tourism in the Algarve, as early signs signal another record year for foreign visitors to Portugal in 2017.
Record numbers of golfers are teeing off in the Algarve in 2017, at a time when the region has been rated as the best value Eurozone holiday destination and overall tourism numbers there continue to rise.
A staggering 328,000 rounds of golf were played in the Algarve during the first three months of this year, representing a 6% rise compared to the same period in 2016, according to new figures from the Algarve Tourism Association (ATA).
The Algarve is widely-regarded as Europe's number one golf destination, boasting 43 quality courses, many of them championship standard.
The Algarve hit an all-time high for golf tourism in 2016, when almost 1.3 million rounds of golf were played up and down this famous stretch of coastline in southern Portugal. This represented an increase in rounds of more than 10% on its previous record in 2015. Encouragingly, it's looking like 2017 will raise the bar even higher.
The Algarve is widely-regarded as Europe's number one golf destination, boasting 43 quality courses, many of them championship standard. Aside from the quality of the courses, the hospitality and the fabulous climate, golfers can expect exceptional value for money.
According to the recent Post Office Holiday Costs Barometer, the Algarve is the best value holiday destination in the Eurozone in 2017, and second best value only to Bulgaria if you include other popular European destinations not part of the single currency.
Affordable luxury
The Algarve was one of 14 beach resort destinations in the Eurozone surveyed by the Post Office for price checks on meals, drinks and other holiday essentials, coming out on top of the pile for British holidaymakers on a budget. Typical prices in the Algarve revealed in the research included: cup of coffee – 61p, bottle of local beer – £1.05, glass of wine – £1.09, can or bottle of Coca-Cola – £1.14, 1.5-litre of mineral water (from supermarket) – 17p, and three-course evening meal for two, including bottle of wine – £26.21.
Maria Manuel Delgado e Silva, ATA golf product manager, said: "Last year was a hugely successful year for everyone associated with [Portugal's] golf tourism industry but it's fantastic to see this continue into 2017. Our guests know they can be assured of enjoying top-quality golf courses and can expect friendly and the very best in service whenever they visit. It remains our ambition to provide the very best in hospitality, accommodation and the whole golf experience and we look forward to welcoming many more visitors throughout the rest of the year."
10 million and climbing
Elsewhere, the European Travel Commission's recent "European Tourism – Trends & Prospects" report revealed that during the first months of 2017 tourist arrivals in Portugal grew 25% on last year. Only Iceland and Cyprus saw higher growth. According to Portugal's National Statistics Institute, last year the country welcomed more than 10 million tourists for the first time ever, which was a hike of almost 13% on 2015.
The Algarve's popularity as an international golf hub benefits homeowners there who rent out their property. Properties on golf resorts often command a premium in rent, in particular those in the Golden Triangle resorts of Vale do Lobo, Quinta do Lago and Vilamoura, which not only offer world-class leisure amenities but are easily accessible via a short transfer from Faro Airport.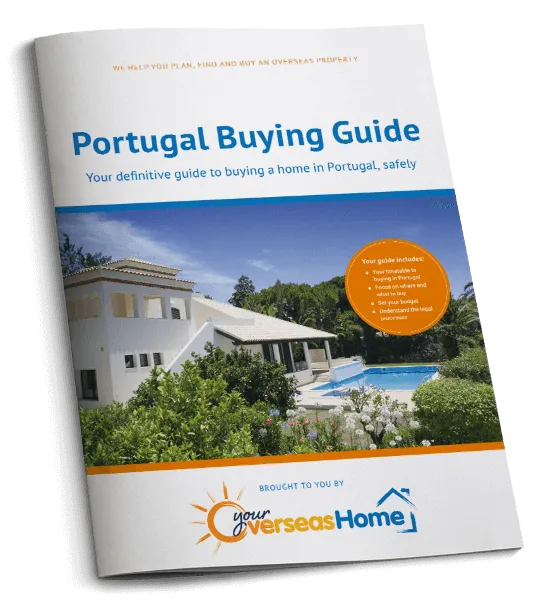 The Portugal Buying Guide is designed to support you through each stage of buying property in Portugal, providing relevant, up-to-date information and tips from Portugal property experts and expats who have been through the process themselves. It helps you to:
✔

  Ask the right questions
✔

  Avoid the legal pitfalls
Download your free guide to buying abroad