Are you contemplating your future life in Portugal and wondering what to expect? If so, this article will give you plenty of reasons to be cheerful. It looks at five ways in which life is almost certainly better in Portugal, compared to back "home."
No country is perfect, and all places have their quirks. That said, Portugal really excels at getting the basics right. Life in Portugal can feel laid-back and uncomplicated. This is thanks to a cultural focus on the simple things. This down-to-earth attitude is contagious, and you'll soon find yourself slowing your pace.
Let's look at some specifics:
1. Less materialism
It would be incorrect to state that materialism is absent from Portuguese culture. For example, the Portuguese love visiting glitzy shopping malls. New ones seem to continue opening at a staggering pace! There's also plenty of interest in the "glamorous" lives of local footballers and X-Factor "stars".
However, when compared to the UK and US, Portugal has its feet firmly on the ground. While there is – no doubt – an appreciation for the finer things in life (especially in urban areas), this is never at the expense of other far more important matters. These include family, friendships and spending time outside dining, playing sports or soaking up the sun.
Get your free copy of our guide, Your Viewing Trip. You'll find out what to look out for when going out to see properties.
Portugal is very much a "work to live" country. "Keeping up with the Jones" soon seems like an alien concept after moving to Portugal.
2. A political shift
Moving overseas can give anyone a delightful break from the day-to-day nonsense of politics. At the time of writing, Brexit negotiations stagger on in the UK. In Britain right now, exposure to daily division and vitriol is practically unavoidable.
Over time, as you come to understand the language, politics will probably begin to drift into your life in Portugal. However, the blissful ignorance you experience at the start (when you likely don't understand a word) can prove rather enjoyable!
In addition, Portugal hasn't spent recent years wrapped up in Brexit. As a result, its coalition government has been able to work on some innovative national policies. This is something that some may feel has been almost "on hold" back in the UK.
3. Family life in Portugal
Life in Portugal is extremely family-focussed. The same applies to life neighbouring Spain. A common sight in Portuguese shopping malls at the weekend is multiple family generations all enjoying a trip out together. It's fair to say this isn't as common a sight in northern Europe.
These tight family units do much to counteract loneliness for the elderly and make life easier for new parents. They just create a generally caring and nurturing atmosphere. It's definitely a way in which Portugal sets an inspiring example to the rest of the world.
4. Mild weather
It's impossible to discuss life in Portugal without getting onto the weather!
As any local will be quick to remind you, Portugal isn't a hot, tropical country. Different parts of the nation experience vastly different weather. Even in the southernmost Algarve, there's still a distinct "winter". However, it's short-lived and usually made more than tolerable with regular warm and sunny days. On such days, you can get back into shorts and flip-flops without hesitation!
One of the very best things about the Portuguese climate is how quickly after each new year you can typically experience some warm weather. There's nothing quite like a good run of warm sun within a month of Christmas to banish the new year blues. This tends to happen with pleasing regularity.
5. Affordable luxuries
Meals out, long coffee breaks at pavement cafés, and cold beers watching the waves. These are all affordable everyday luxuries when you're living in Portugal.
Coffees, cakes and beers are often on offer at less than a euro each. This is quite a contrast to the UK, where a drink, sandwich and cake in a chain café can often cost an eye-watering amount. This is a shining example of how life in Portugal can just feel that much richer – regardless of your daily budget.
Meals out, long coffee breaks at pavement cafés, and cold beers watching the waves. These are all affordable everyday luxuries when you're living in Portugal.
You'll find loads more valuable information on settling into life in Portugal here. It's quite amazing how different life can be the other end of a short flight. More and more overseas buyers are discovering this all the time.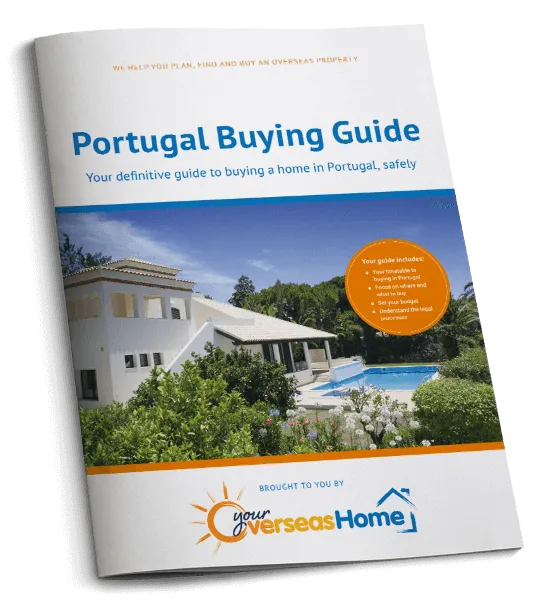 The Portugal Buying Guide is designed to support you through each stage of buying property in Portugal, providing relevant, up-to-date information and tips from Portugal property experts and expats who have been through the process themselves. It helps you to:
✔

Ask the right questions
✔

Avoid the legal pitfalls
Download your free guide to buying abroad