It sounds like a "no brainer": buy a desirable property in Portugal, advertise it for tourist rental, then sit back and count the euros. It is possible, but nothing in life is quite that easy.
Renting out your property in Portugal is a great way to help fund a holiday home, and can prove to be a profitable enterprise. Portugal is breaking tourism records and properties are in high demand during the holiday season.
This article provides five tips to people thinking about renting property in Portugal to tourists. It's worth noting that different rules and considerations exist if you're considering investing in property for long-term rental – this article concentrates on holiday rentals only.
Portugal is breaking tourism records and properties are in high demand
1. Don't ignore licensing requirements
If you rent property to tourists in Portugal, you must arrange an Aljomento Local licence for each dwelling.
There are various requirements to gain this licence, including compliance with safety requirements, registration of floorplans with the local council (camara), and the installation of legal signage and first aid equipment. The requirements are reasonably straightforward, but it can prove time consuming to get all the relevant paperwork in place and signed off to obtain the license. Some people use a local company to assist, but pricing can vary substantially so it's worth shopping around.
If you feel tempted to ignore this legal requirement, take a look at point four below!
2. Choose your management company very carefully
There are hundreds of companies in Portugal who will manage your rental property, dealing with everything from routine maintenance to cleaning and laundry provision.
Choose such a company wisely, as they range from highly professional and well-established businesses to fly-by-night outfits who operate without paying any attention to the law.
Before handing over the keys to your property, do some in-depth research and insist on speaking to any firm's existing clients. Mistakes here can be costly at best and disastrous at worst.
3. Declare your rental income
If you are making money from renting out property in Portugal, it's a legal requirement to declare this activity to the tax authorities and pay tax on your related income – regardless of where you are resident.
As a rule, your tax liability will be for 28% of your net rental profit
As a rule, your tax liability will be for 28% of your net rental profit. This sounds like a significant amount, but there are plenty of related expenses you can offset against your income to arrive at the net figure. Even so, it's important to keep this tax in mind when calculating how profitable such a venture will be.
4. Consider the impact of taking shortcuts
It may be tempting to take a "selective" approach to your legal responsibilities when it comes to renting out your property, especially as you won't have to go far to find expats who take this attitude.
The simple fact is, however, that this approach is morally wrong and very risky. A fine for failing to obtain a rental licence could easily wipe out a year or more of rental income. It's easy to be caught out too, as the authorities only need search on the same websites people use to advertise properties. This does happen, and there are teams of people dedicated to catching out offenders.
5. Think about "going solo" with rental
If you'd prefer to take a more hands-on approach to renting out your property, you can cut out the middle man and advertise direct, perhaps entrusting local friends to deal with check-ins and cleans.
Thanks to sites like AirBnB, everyone has a shop-front to the world if they wish to rent out property. Doing this can maximise profits for those willing to do a little more themselves.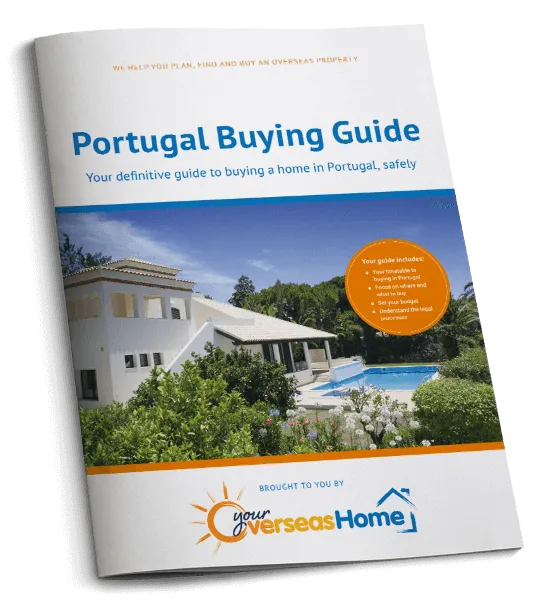 The Portugal Buying Guide is designed to support you through each stage of buying property in Portugal, providing relevant, up-to-date information and tips from Portugal property experts and expats who have been through the process themselves. It helps you to:
✔

  Ask the right questions
✔

  Avoid the legal pitfalls
Download your free guide to buying abroad