Five fascinating facts about Portuguese food – test your food trivia.
Portugal's culinary reputation continues to grow. Once known merely as a place for tasty but simple fare, Portugal's "foodie" credentials are gaining traction.
Here are five fascinating points of trivia linked to food in Portugal:
1. Where do all the vegetables go?
What happens to all the vegetables in Portugal is something of a mystery! Both markets and supermarkets are piled high with enticing produce, yet in restaurants there often seems to be no sign of them beyond small side plates of – often overcooked – cauliflower and broccoli.
The answer is in soup! Portuguese people consume loads of it and it's often home-made and full of those aforementioned vegetables. Obviously if you live in Portugal there's no reason why you have to follow this trend, so you can roast, steam, boil and chargrill the beautiful produce to your heart's content.
It's also well worth pointing out that the Portuguese tend to eat rather a lot of tomatoes, lettuce and onion in simple salads with many meals.
2. When shouldn't you eat fish?
Conventional wisdom in Portugal is that nobody should eat fish on a Monday because the fishermen don't tend to go out to fish at the weekends.
This is actually broadly correct; if you shop at a fish market on a Monday it is more than likely you'll be choosing from the previous week's leftovers. Things can be a little different, however, if you buy fish in supermarkets, which is often imported and/or defrosted anyway. The best advice is to have a close look at what you're buying, ascertain where it came from, and look for shimmering skin and sparkly fresh eyes!
3. Is the food the same across the country?
It's a huge misconception that when you've seen one Portuguese restaurant menu, you've seen them all. While this is true to a point if you are looking at traditional restaurants in the Algarve, for example, there's actually tremendous regional variation compared to other regions of Portugal.
Obviously you'll find shellfish and seafood in coastal areas, but head up to the mountains and you'll find game, iberico pork and succulent lamb. Portugal may be a small country, but food specialities can vary hugely from area to area.
4. What's the story with piri-piri chicken?
When Brits think of Portuguese food they often think of one word: Nando's! Well Nando's is, in fact, more of a Mozambican-themed chain, and originated in South Africa.
This doesn't mean that Portuguese piri-piri chicken isn't widely available everywhere, but it's not the same. The best is often found at cheap "hole in the wall" style takeaways, where whole spatchcock chickens are marinated, grilled and cut into lots of rather haphazard pieces. It's also worthy of note that this chicken is rarely particularly spicy at all in Portugal.
5. Where do you find the most authentic cuisine?
After years living in Portugal, many expats will tell you that the most exciting and authentic food they've tried has been at the homes of locals – and there is some truth in this.
The most exciting and authentic food is often at the homes of locals!
If you think about it, it's the same in the UK. However well prepared a pub roast dinner may be, it's unlikely to be as good as one prepared by a competent home cook – and it's no different in Portugal. So be nice to your Portuguese neighbours and hope for an invite for the best food of all.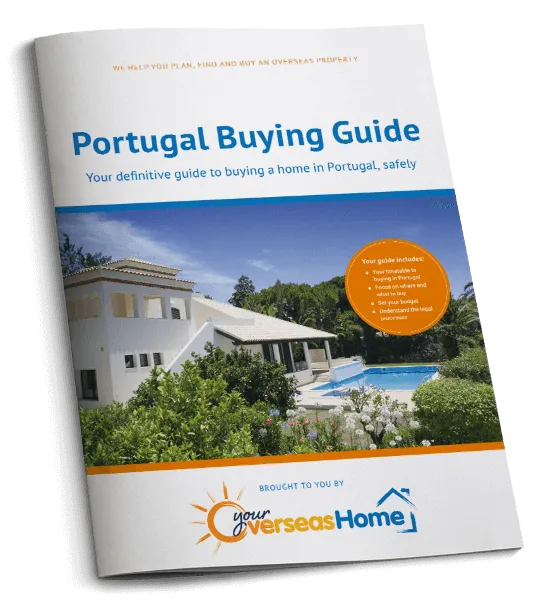 The Portugal Buying Guide is designed to support you through each stage of buying property in Portugal, providing relevant, up-to-date information and tips from Portugal property experts and expats who have been through the process themselves. It helps you to:
✔

  Ask the right questions
✔

  Avoid the legal pitfalls
Download your free guide to buying abroad