For many in the western world, Easter is all about the chocolate eggs and little else. However, in Portugal, far more age-old traditions remain.
Compared to the UK, there's far more tradition and ritual on display at Easter in Portugal. Over 80% of the population identify themselves as Catholic and many religious events take place. Some of these are specific to certain towns and villages, but others are witnessed across the country.
Despite the high percentage of Catholics in Portugal, there is quite a difference in the number of people who identify with the religion and actively practice it. Traditions in Portugal are widely respected even if religious belief may be waning, so even younger people who may not take Mass will all get involved with the meals and celebrations.
The Easter festivities last a week in Portugal, beginning on Palm Sunday
The Key Days of Easter
The Easter festivities last a week in Portugal, beginning on Palm Sunday the week before Easter Sunday. The entire week is celebrated with processions and religious rituals in the north-western city of Braga, which plays host to over 100,000 tourists each year.
On Maundy Thursday in Braga, a symbolic foot washing (lava-pés) ceremony takes place, where 12 people (representing the disciples) have their feet washed prior to Mass.
The main day recognised by all is Good Friday, which is a public holiday in Portugal. As is the case on Christmas Eve, the traditional dish consumed on this day is bacalhau (salt cod). However, at Easter this has particular significance, as practising Catholics are supposed to abstain from meat on Good Friday.
Easter Sunday is a family day in Portugal, much as it is in the UK. In some small villages, priests maintain the tradition of visiting homes in their parish with a figure of Christ.
The traditional Portuguese food for Easter Sunday is roast lamb. While lamb is a common dish throughout central and northern Portugal, it's far less common than pork and chicken in the Algarve, so its presence in all the butchers and supermarkets is very noticeable in the run-up to Easter.
Easter Monday isn't an official public holiday but many people take the day off and it's traditional to have a family picnic
Easter Monday isn't an official public holiday in Portugal as it is in some other countries, but many people take the day off, as it is traditional for families to head off for a picnic on this day.
Easter Food in Portugal
As well as lamb and bacalhau, there are other foods strongly associated with Easter in Portugal. Chocolate eggs are just as ubiquitous as they are anywhere else in the western world, but the variety is far greater. As well as large, branded hollow eggs, there are vast numbers of bags of smaller solid chocolate eggs filling the supermarket shelves. Chocolate bunnies are common too and are seen as a symbol of fertility.
The other main Easter delicacy in Portugal is a cake called folar – a slightly unusual concoction (also seen in Italy) involving hard boiled eggs (complete with shells) baked into a slightly aniseed dough. Traditionally, this was given as an offering to the visiting priest on Easter Sunday.
Nowadays, the traditional recipe has been tweaked, and there are plenty of variations that don't have anyone running the risk of consuming any eggshell. These are either made at home or purchased from one of Portugal's many pastelarias.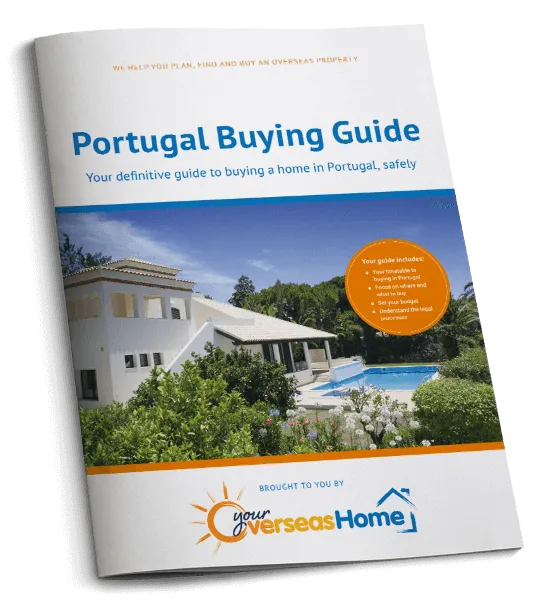 The Portugal Buying Guide is designed to support you through each stage of buying property in Portugal, providing relevant, up-to-date information and tips from Portugal property experts and expats who have been through the process themselves. It helps you to:
✔

  Ask the right questions
✔

  Avoid the legal pitfalls
Download your free guide to buying abroad