Thanks to the lifting of quarantine restrictions, it's now straightforward to visit Portugal and find your dream home. So, who is flying to Portugal and what can you expect when you get there?
Britain is no longer subjecting those who visit Portugal to quarantine restrictions. You can now visit the country with no requirement to quarantine for 14 days on your return.
The situation with this "air bridge" between Portugal and the UK caused a certain amount of diplomatic tension. It was brought about following a rise in Covid-19 cases, primarily concentrated around the Lisbon area.
Make the most out of your trip to see properties in Portugal and stay in control when dealing with estate agents. Read Your Viewing Trip.
The lifting of the restrictions follows a significant decrease in those cases. The Covid-19 infection rate in Portugal has fallen to a rolling average of 14.6 active cases per 100,000 people. In fact, looking at the numbers cumulatively, overall infection rates are now very similar for Portugal and the UK.
Getting there
It's clear there has already been plenty of demand from those with a pent-up desire to enjoy some Portuguese sun. Soon after it was announced that the "air bridge" was back in business, newspapers reported a 300% surge in flight bookings.
Despite the demand, you shouldn't find it difficult to book a trip to Portugal. We checked the options on Google Flights, and found plenty of availability, as well as some tempting prices. Even at short notice we found a wide choice of return flights both from London and from regional airports. Plenty came in at under £100 return.
You shouldn't find it difficult to book a trip to Portugal.
In fact, it looks like there there will be more options on the way, with reports of airlines laying on extra flights to ensure demand is met.
Practicalities
The Portuguese authorities state that they carry out medical screening on arriving passengers. This includes infra-red temperature checks and filling out a "Passenger Locator Form."
What will you need to consider if moving to Portugal after the transition period ends? Read Living in Portugal After Brexit.
One important point is that the Portuguese islands (The Azores, Madeira and Porto Santo) are operating with more stringent rules. To be permitted entry to the islands you must present a recent negative Covid test, or undertake one and remain in strict isolation until the result comes through.
Beyond the above, Portugal's current travel restrictions place few caveats on those travelling to the country from elsewhere in Europe. A number of other countries, including Australia, Canada and New Zealand, are also exempt from strict restrictions. However, air travel to and from many other nations is only permitted for essential travel, with mandatory testing prior to departure. Check this page for full details of the rules.
On the ground
Upon arrival in Portugal, you will find everything reassuringly normal, with the exception of the masks and social distancing we've all become used to.
It's worth being mindful (and respectful) of Portugal's cultural respect for authority. Masks are mandatory for indoor public spaces, and also in all open spaces on Madeira. You can expect these rules to be stringently enforced.
With caution and common sense, there's no reason not to enjoy Portugal as you normally would. Infection rates are similar (albeit very slightly higher) to those back home. You will likely find that nightlife is rather more low-key, with strict regulations on bars and nightclubs.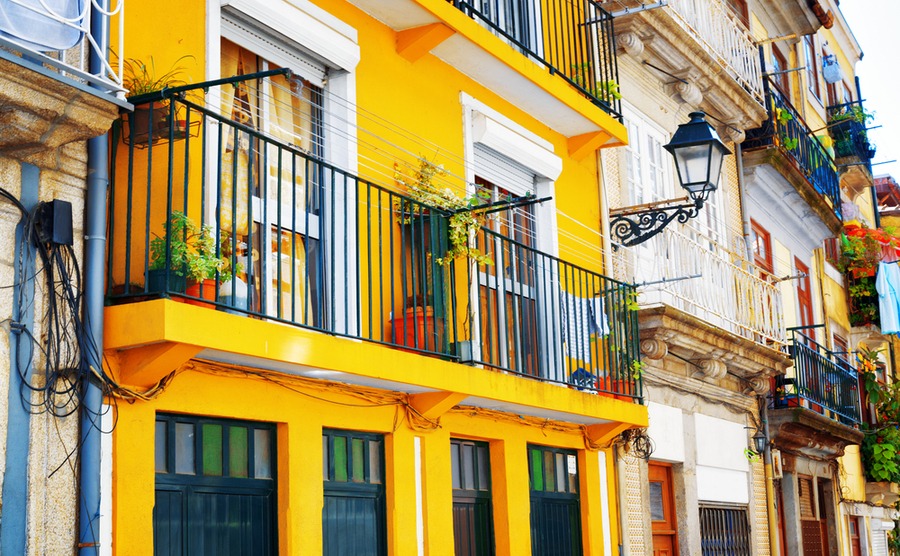 Finding your dream home
Unsurprisingly, Portugal's estate agents now have plenty of business from those who've been waiting patiently for their chance to look at new homes.
During lockdown, many agencies invested time and effort in video tours and virtual viewings, and armchair explorers can still benefit from these. However, the property business is now seen as being "almost back to normal." There's nothing to stop you viewing properties in person. However, as above, you should expect social distancing measures and the mandatory use of masks to be taken seriously.
Engaging the wrong lawyer when buying property can be a big problem! Click here for an introduction to one of our carefully selected legal partners.
It's also worth remembering that we're now only four months away from the end of the UK's Brexit transition period. Those keen to gain Portuguese residency under the old EU rules should act fast. Bureaucracy in Portugal moves slowly at the best of times, so it makes sense to get things in motion, with the help of local experts if need be.
There's no need to panic. The Portuguese authorities have made huge efforts to emphasise how welcome Brits will always be in the country. However, it does make sense to take advantage of the (relatively) simple framework for residency in place now. Exactly what will replace it remains to be seen.
Whether you're after a permanent home or a holiday bolthole, Portugal is ready to welcome you again. Best of all, September is almost always reliably warm across the country!