Whether you're looking for a rural retreat, an apartment near the beach or a bolthole in the city, there are properties in Portugal for every budget.
How are you enjoying the British summer? Not great is it? With lack of sunshine proven to lower people's mood, buying a holiday home in the sun makes all sorts of sense. The problem is that seaside hotspots can be pricey. On France's Cote d'Azur, for example, apartments cost an average of £2,980 per square metre (psm). On Spain's Costa del Sol, Marbella apartments are a little more affordable at £2,164 psm.
The winner, however, by a (golden) mile, is the Algarve, where you can buy hours and hours of sunshine per day with property at just £1,165psm. Prices are rising in Portugal (which makes a home in the country a solid investment), but it is still perfectly possible to find a desirable property without breaking the bank. Here are your starting budgets.
March into many rural estate agents with €50,000 and you'll have agents falling over you.
Affordable life by the sea
With the Atlantic to the south and the west, Portugal offers plenty of options for coastal living. For many people this means the popular Algarve region – although it's important to point out there are plenty of other seaside choices. For the very best of the weather, however, with an average of five hours per day across the year compared to just two hours per day even in southern England, the Algarve is the obvious option. While it's possible to spend millions on a home among the footballers and celebrities who flock to the region's "Golden Triangle," there are plenty of far cheaper options. Holiday apartments and houses requiring renovation are available even within the pricier areas for under €100,000. Go as far east as Praia da Luz and you could get three bedroom properties of reasonable quality for the same price.
Up in the Silver Coast, property is a little cheaper, and you can find a pleasant and liveable three-bedroom apartment for less than €70,000. It probably won't be in a holiday area, however, and there is a reason why holidaymakers like to hang out together in resorts, where there are communal pools, shops, attractive landscaping and easy access to the beach. On the other hand, living in the local Portuguese community allows for another perspective on life.
Rural Life
If you want to find the real bargains in Portugal, head inland to the centre of the country. Homes with bags of character and (often) a generous amount of land are easy to find and incredibly affordable. In parts of inland Portugal you could march into an estate agent with €50,000 and find agents falling over you.
Read our guide to buying in the Portuguese countryside here.
While many of these homes are quite a drive from the coast, river beaches abound in Portugal, so you'll have no problem finding somewhere to cool off. There are also mountainous and remote areas – Portugal has 112 people per square kilometre compared to 413 in the UK – so do bear in mind that neighbours may be few and far between and unlikely to speak English. You are may also find that a traditional Portuguese "fixer-upper" may need a total renovation, including new roof.
The trick with city investments and weekend boltholes is finding those areas on the process of being "yuppified".
City Living
If city living is what you're after, you'll be pleased to find that you have affordable options right in the centre of Lisbon, Porto, Coimbra and Faro. Like the Algarve, Lisbon has been identified by investors as that perfect combination of low entry level prices and plenty of room for prices to grow. Global property analyst CBRE found last year that Lisbon prices were around €1,700psm, which compares to as much as €10,000psm in central Paris or London. Good sized properties of 100 square metres are available for €200,000. The trick with city investments and weekend boltholes is finding those areas on the process of being "yuppified".
The good news is that applies to large parts of Lisbon and Porto – both of which are experiencing a real renaissance.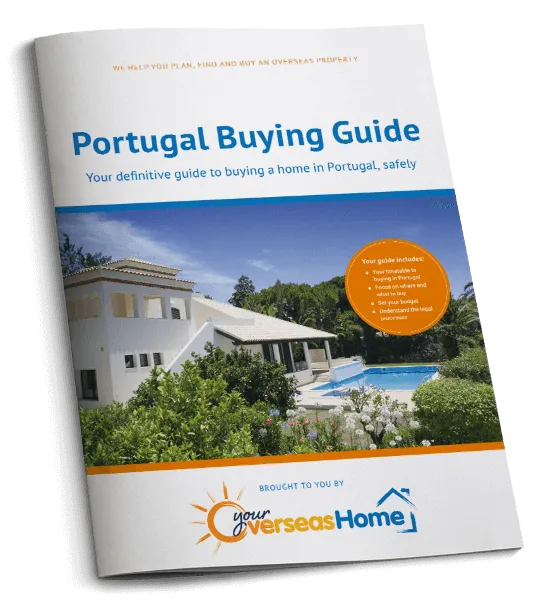 The Portugal Buying Guide is designed to support you through each stage of buying property in Portugal, providing relevant, up-to-date information and tips from Portugal property experts and expats who have been through the process themselves. It helps you to:
✔

Ask the right questions
✔

Avoid the legal pitfalls
Download your free guide to buying abroad