While countries like Greece and Turkey curtail so many flights to winter sun, Portugal stays airborne. Read our guide to getting the best availability and value on your winter flights.
With 30 or more direct flights between London and Faro alone, Portugal is a very well-connected place. It's unusual to have any serious problem finding flights between the UK and Portugal.
However, the market for flights is very different in the winter months. In the summer, all the usual scheduled airlines increase their flying frequency and are joined by plenty of charter flights too. In the winter, things slow down considerably, and the differences in the flights can catch out those who are unprepared.Here are some tips to make the most of winter flights to Portugal.
Airlines usually do a very good job of keeping planes moving.
1. Prepare in advance
While there are occasional last-minute deals to be had when booking flights, these aren't as common as they once were. Following the collapse of Monarch Airlines, flights can actually feel hard to come by at busy times.
It may be worth holding off on a booking if you can be flexible with dates, but flights at half term, Christmas, New Year and other holiday times are always going to be in high demand – and it will be those who leave it until the last minute who pay the most.
2. Use these two handy websites
Two websites well worth getting acquainted with are Skyscanner and Google Flights. Both allow you to see what options you have across all airlines. There's nothing to say you have to book using these sites, but they're both a good starting point for planning a trip.
Google Flights is particularly useful for saving time on not looking for non-existent direct flights between specific airports! It's far quicker doing it this way than checking one airline's website after another.
3. Be prepared for delays
The mild weather Portugal typically experiences over the winter is one of the country's biggest attractions. However, during the winter months, bad weather can disrupt your journey – whether that means wind in Portugal or ice in the UK.
The airlines usually do a good job of keeping planes moving, even if they're having to de-ice them before take-off. However, it's best to prepare for the potential of unavoidable delays.
If you're ready to buy in Portugal, contact the Property Guides Resource Team to plan your next move. We can introduce you to a trusted estate agent or lawyer, or talk to you about currency. Call us on 020 7898 0549 or email

[email protected]

. 
4. Consider extra travel vs. a connection
One annoyance for people in the north of England is that airlines can be so London-centric when it comes to their winter schedules. For example, it can be hard to find a winter flight from Manchester to Porto that goes direct.
If you face a dilemma like this, it's well worth considering whether you'd rather travel a long way to an airport in the UK, or spend the same amount of time in transit at a connecting European airport. A pleasant meal and a wander around the airport shops in Brussels or Amsterdam may be cheaper and more appealing than a car journey down the M1 to Luton!
5. Sign up to mailing lists
Nobody likes email spam, but If you fly regularly it's worth making sure you get the latest news and promotions from all the airlines. You'll hear of special offers, and be first to know when a new season's flights go on sale.
Some people say that the airlines read the cookies on your computer and ramp up the price for those it detects as frequently checking flights, so clearing your browsing history before booking may be worthwhile.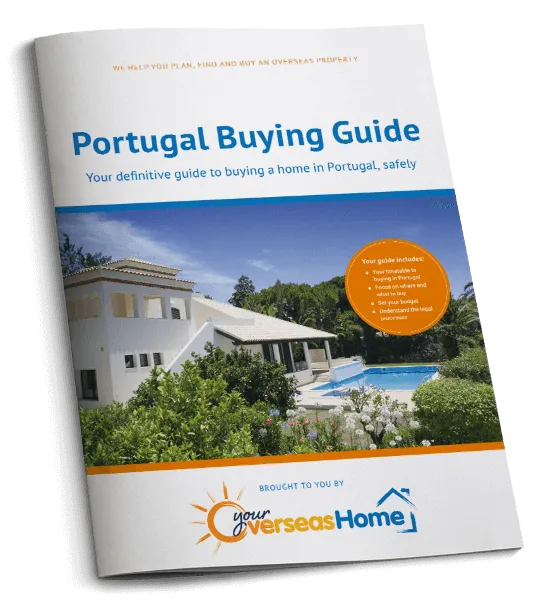 The Portugal Buying Guide is designed to support you through each stage of buying property in Portugal, providing relevant, up-to-date information and tips from Portugal property experts and expats who have been through the process themselves. It helps you to:
✔

  Ask the right questions
✔

  Avoid the legal pitfalls
Download your free guide to buying abroad