It's easy to fall in love with Lisbon, but with so many wonderful things to see and do you may want some help planning the perfect day there
Many people who move to Portugal don't do so with city life in mind. Instead it's all about the beach, or a quiet off-grid life in the mountains.
Even if this applies to you, it's well worth familiarising yourself with the nation's capital. It's a stunning city and largely rather a laid back and agreeable place to spend time. In this article a long-term expat suggests a perfect day in Lisbon.
Lisbon is a stunning city.
The Morning
Lisbon life doesn't start too early in the morning, but once you've eased yourself out of bed the logical place to head is a café or pastelaria. It's time to indulge in some of Lisbon's incredible cakes and super-strong espressos. Don't worry about the calories, because you'll soon work them off.
Next, head up to Sao Jorge Castle. The uphill walk there through the beautifully run-down Alfama district will cancel out that extra cake you indulged in at breakfast! Once there, you'll be able to enjoy incredible views of the entire city and the ocean beyond.
The Afternoon
By the time you've taken in the Lisbon views from all angles, you'll probably be ready to eat again. Assuming you walk back down into the city you'll certainly be ready to refuel, but a tram or a cheap cab is always an option too if you feel you've done enough walking!
Your destination should be the Mercado da Ribeira – the city's main food market. Still a working market, half of the area has been turned in the "Time Out Food Market" – a huge hall lined with pop-up food outlets, many of which are off-shoots of Lisbon's finest restaurants. Take your time and try tapas style dishes from two or three different ones, eaten at long bench tables.
Once you've finished stuffing your face you're going to have calories to work off once again, so it's time to head out and see the more modern side of Lisbon. Take a metro to Oriente and have a wander around the Parque das Nações, Lisbon's equivalent of London's Docklands.
Oriente station is a stunning piece of modern architecture.
Don't forget to turn back and look as you leave Oriente station, which is itself a stunning piece of modern architecture. When exploring this modern concrete park you have several options: take in the views across the water and the 12 kilometre Vasco de Gama bridge, followed by a visit to the popular Oceanarium. Arriving there towards the end of the afternoon as the big groups of children leave can make for an uncrowded and enjoyable experience.
The Evening and Night
If you're going to do Lisbon properly, a night in the Barrio Alto is a must. This elevated region comes alive at night, with what appear to be doorways leading to nowhere during the day opening up to become vibrant bars by night.
Nothing starts early in this area, so don't head out until late! One really fun way to see the area wake up is to go for dinner around 10.30pm and emerge after midnight into an area that has completely transformed.
After that – well it's up to you. But Barrio Alto nights start late and end late – so it's probably best not to plan too much for the next day!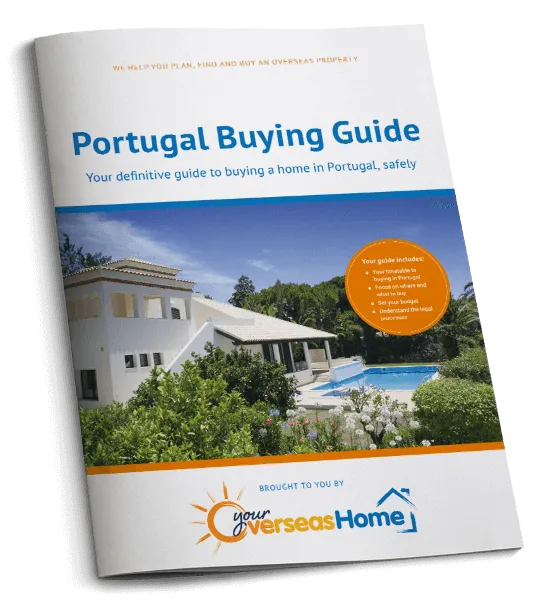 The Portugal Buying Guide is designed to support you through each stage of buying property in Portugal, providing relevant, up-to-date information and tips from Portugal property experts and expats who have been through the process themselves. It helps you to:
✔

  Ask the right questions
✔

  Avoid the legal pitfalls
Download your free guide to buying abroad