Many of those looking to buy property in Portugal settle on the Algarve for its bustling culture, lively locals and beachy coast. To help you get a good idea of what the property market in the Algarve looks like, here I've gathered five pretty properties that are for sale right now! So act fast if one tickles your fancy, it could catch someone else's eye too.
Not sure where to start? Read our guide to Buying in Portugal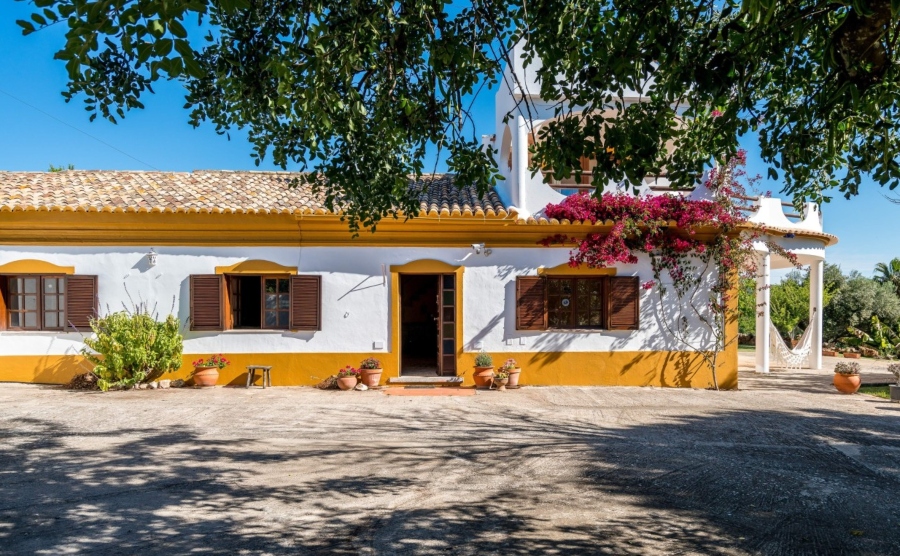 Traditional Algarve villa
Where? Boliqueime, Loulé
How much? €595,000
Transport:  Close to city centre with excellent local transport. It costs about €3 to get to Faro and the Faro Airport. By bus it takes 45 minutes
Property: Beautiful three-bedroom property with large master bedroom and wrap-around terrace with sea views. This home has large gardens and an outdoor dining area that's great for entertaining.
Inside, the home is classic for the Algarve, with high ceilings and a lot of colour, however this can easily be painted if you prefer modern interiors! The kitchen and dining room are open-plan and really quite spacious, perfect for any chef.
View this home on our property portal or browse homes in Loulé here.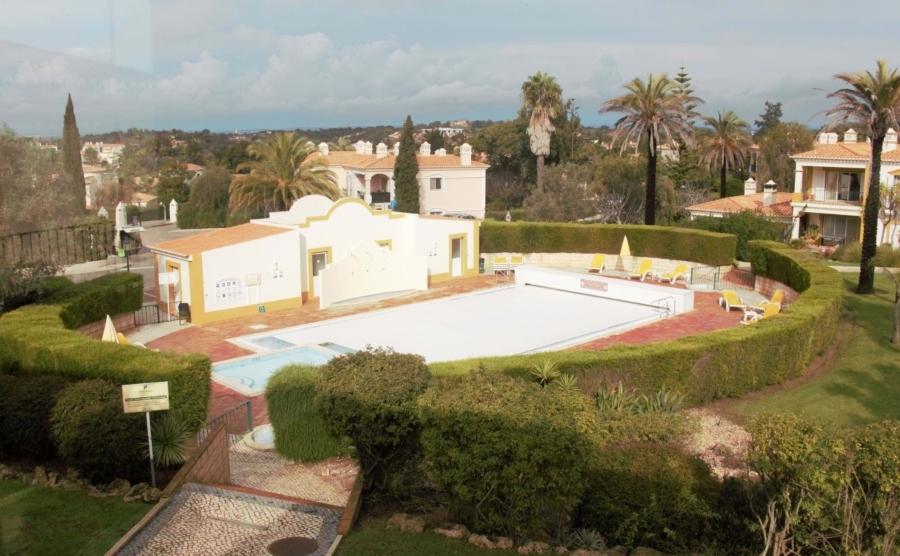 Modern apartment with views of the golf course
Where? Lagoa, Faro
How much? €345,000
Transport: Lagoa is just under 30 miles from Faro Airport. The journey takes just over an hour via bus and costs as little as €4.Driving directly via car takes 43 minutes. This home is about 15 minutes away from Praia do Carvoeiro beach, which can be reached via bus for €3.
Property: This apartment was built in 2000 to modern standards that would allow any buyer to make it their own. The property overlooks tee 9 of the Gramacho golf course and has a spacious balcony for enjoying the afternoon sun. The property is on the Golf Resort, so gardening, security and maintenance is taken care of. Homeowners of this apartment will also have access to common areas which include a pool, gardens, and tennis court.
Enquire about this property on Your Overseas Home or browse other properties in the Lagoa area

Ground-floor apartment, minutes from the beach
Where? Tavira, Faro
How much? €198,000
Transport/Location: This home is just a 3-minute walk away from the Cabanas waterfront and Ilha de Cabanas. 1.5km away is the Benamore golf course. There, you will find all amenities on the seafront. Tavira is 30 minutes from Faro Airport and there are regular buses making the connection throughout the day.
Property: The property is on the ground floor in a residential apartment complex. It is in excellent condition and includes access to the shared pool (see above). Inside, you'll find a spacious bedroom which could easily be made into a homey master bedroom with a little TLC. This home is the perfect size for a couple or for those looking to invest in hot property in Portugal.
View more images of this home or browse properties in Tavira, Portugal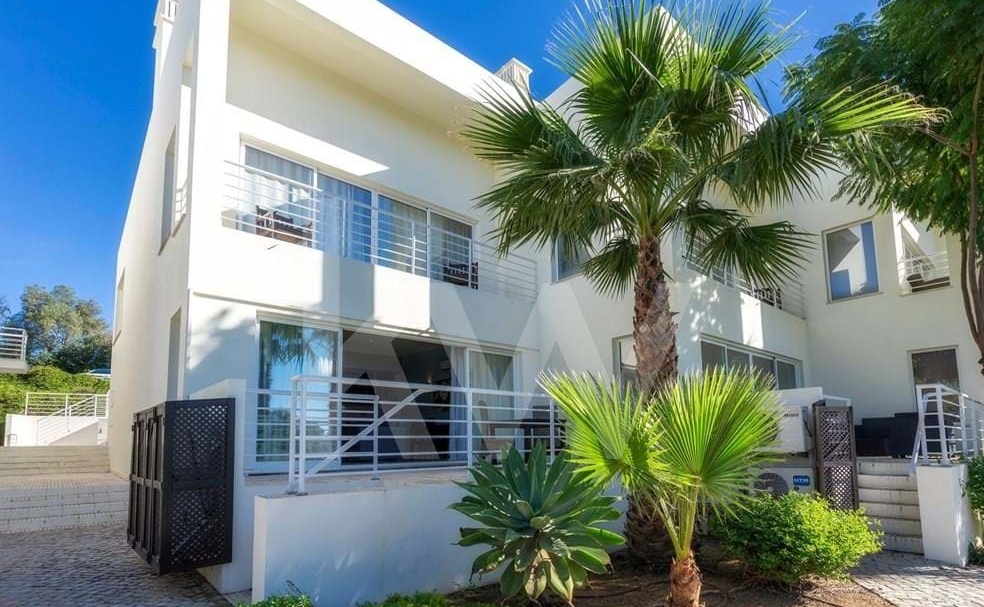 Ground-floor apartment in luxury resort
Where? Olhão, Faro
How much? €159,500
Transport/location: this property is close to all essential amenities in the idyllic village of Moncarapacho. It's a 25-minute drive from Faro Airport and costs €3 by bus.
Property: This apartment is at ground level in a luxurious residential resort. It gets north and south sun (from either side of the property) throughout the day, has a spacious corridor, built-in wardrobes and a large living room that looks out on the pool.
View more on Your Overseas Home here or browse more properties in Olhão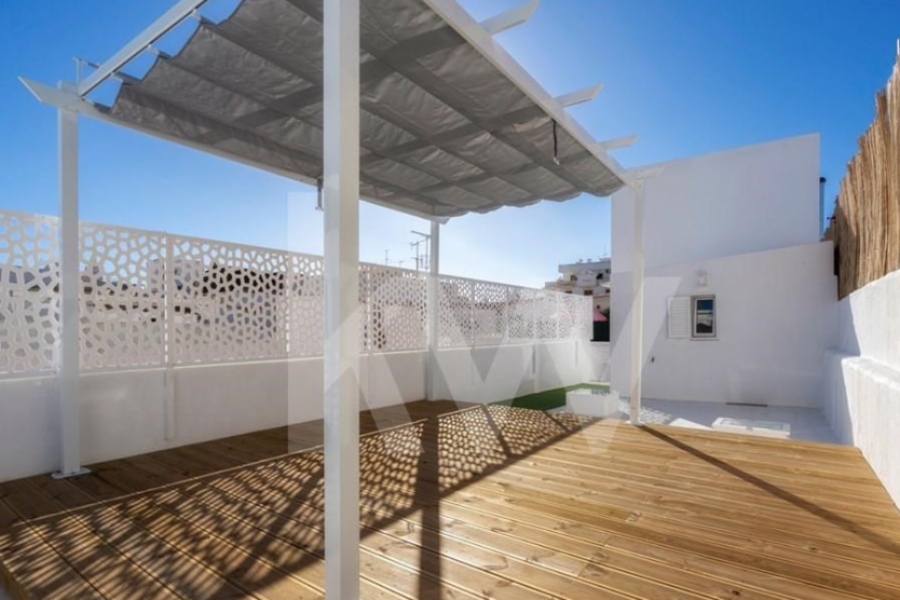 Renovated villa in Olhão
How much? €159,500
Where? Olhao, Faro
Transport/location: This home is in a quiet area of downtown Olhão.
Property: This home has two bedrooms and one bathroom, plus a large terrace with a small annex. There's lots of light in this home thanks to modern windows. It's close to the marina, shops, pier and traditional markets. The interior is up-to-date and modern – basically a blank canvas to anyone looking to make this house a home.
View more about this home or browse more properties in Olhão
View these five properties on the map