Father's Day is happening in Ireland this Sunday just as it does in the UK. Fatherhood, like much else in Ireland, has changed in recent years. They even get paid paternity leave these days.
Paternity leave
If you're moving to Ireland with children, or planning to have children, Ireland will welcome you. Although Ireland has the second highest birth rate in the European Union it also has one of the highest emigration rates too, so it is making efforts to hang on to its families.
When it comes to paternity rights in Ireland, new parents are entitled to paid paternity leave from both employment and self-employment following either the birth or adoption of a child. Under Ireland's Paternity Leave and Benefit Act 2016, the statutory amount of paternity leave is two weeks, and you are allowed to take this at any time within the first six months of the birth/adoption. The rate of benefit is €230 per week, the same as for mothers, but many employers will also offer a paid period of paternity leave.
You won't face discrimination; but might be greeted with a little more curiosity than your wife would do in the same situation.
To take paternity leave, you will have to notify your employer in writing with your intended dates, no later than four weeks before your child is due to arrive. In addition to this written declaration, you must provide a doctor's certificate confirming when the baby is due.
The Paternity Leave and Benefit Act 2016 also allows you to delay your leave, should the baby arrive late, and to postpone your leave if you fall ill before your paternity leave starts. You'll again need to notify your employer in writing that you would like to postpone it, as well as provide a doctor's note confirming you are ill.
House husbands
While still less common than stay-at-home mums, the number of men opting to stay home and care for their children is on the rise in Ireland. In 2011 there were 18,000 men in Ireland describing themselves as stay-at-home dads, but the number has been increasing since the recession, when many were forced to reassess their lives following being made redundant.
In terms of how stay-at-home dads are treated in Ireland, the situation remains much the same as it is here in the UK, i.e. it is becoming increasingly common, but some people still hold on to the idea that women should be looking after the children and men should be at work, especially in more old-fashioned, rural corners of Ireland. This doesn't mean that you'll face discrimination; it simply means you might be greeted with a little more curiosity than your wife might do in the same situation. This curiosity isn't likely to come from a negative place, but it can get a little tiresome nonetheless.
Changing attitudes
The fact that Ireland just elected a gay Prime Minister shows just how the country has loosened in attitudes, and this extends to fatherhood. One of the most significant findings from an academic study last year, Family Rhythms, was that the role of the father has changed, becoming far more integrated in family life. Fathers are much more involved with the children and more likely to show remorse if they need to work long hours. Again, much like the UK, should they need to change a baby's nappy while out, dads will struggle to find facilities other than in a ladies' loo!
 Read more about buying in and moving to the Emeralds Isle, at the new Ireland Buying Guide, freshly updated for 2017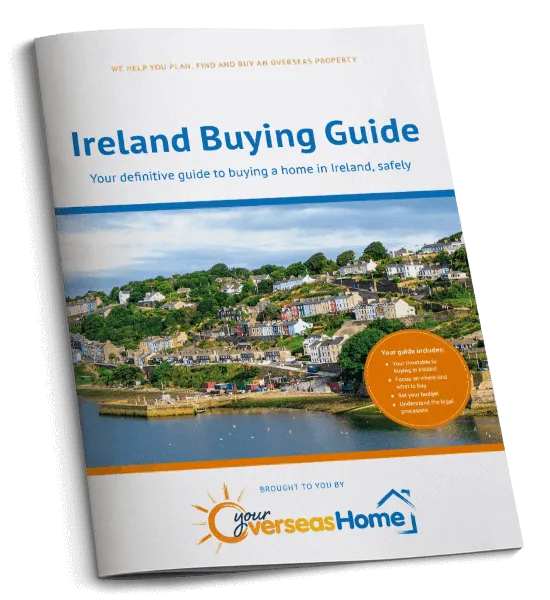 The Ireland Buying Guide takes you through each stage of the property buying process, with practical recommendations from our experts who have been through the process themselves. The guide will help you to:
✔

  Ask the right questions
✔

  Avoid the legal pitfalls
Download your free guide to buying in Ireland