With two reports showing Irish home price rises either approaching or exceeding double figures, the government is considering measures to hold prices in check. That could include a cap on the help to buy scheme.
Recent research from MyHome.ie and Davy Asset Management has revealed that house prices in Ireland grew by 9% in the last year. This growth has been attributed to Ireland's 'Help to Buy' scheme, and the Central Bank loosening lending restrictions.
Irish property prices rose by an average of 4.3% during the first three months of 2017
Conall MacCoille, Chief Economist at Davy, commented: "Credit conditions are clearly supporting the market. The average mortgage approved to first-time buyers in February was €206,500 – up by an enormous 15.2% on the year from €179,000. This must in part reflect the relaxation of the Central Bank rules. In addition, would-be first-time buyers are now also armed with the 'Help-to-Buy scheme, which is likely to push-up the price of newly built homes."
In Dublin, prices were up by 10% year on year to an average of €347,000 (£296,300), and the same growth was seen in Ireland's other cities, including Cork City where prices were up by 9.3%, and where the average price now sits at €235,000 (£200,480).
This latest report came only hours after statistics released by Daft.ie revealed that Irish property prices rose by an average of 4.3% during the first three months of 2017. This is the largest quarterly increase for two years.
A property shortage?
Another factor driving prices up is how few properties are being put on the market. Over the course of March 2017, 20,500 properties were for sale – this is almost half the amount seen in March 2016 and is the lowest number of property for sale in Ireland since 2006. When the Irish property market was at its peak, there were 63,000 properties on the market.
Ronan Lyons, Economist at Trinity College Dublin, who authored the Daft.ie report, believes first-time buyers are behind the price surge. So far 3,000 first-time buyers have applied for the scheme, which offers a 5% tax rebate on the purchase of a new home, up to a value of €20,000.
Is Irish property bubbling?
In response to these two important reports, Simon Coveney, Ireland's Minister for Housing, has said that the government isn't going to allow a situation to unfold where people are allowed to borrow "ridiculous amounts of money" to buy houses, as they did during the Celtic Tiger period.
"Planning permissions are up 26%, commencements are up 44%, completions are up nearly 20%"
Mr Coveney said that the shortage of supply in parts of the country is the core of the problem, and that it is this that the government will be focusing their policies on changing: "Last week, we announced €226 million of targeted infrastructure funding to open up large housing sites that will deliver 23,000 houses in the next three to four years. Planning permissions are up 26%, commencements are up 44%, completions are up nearly 20%. But we are starting from a base that's far too low and that's the problem."
One problem with housing supply is that during the financial crisis "virtually two-thirds of the builders in the country went out of business," said Mr Coveney. He stressed that efforts have been made to rebuild a more sustainable construction industry.
Mr Coveney's comments followed calls from Sinn Féin's Pearse Doherty to scrap the help-to-buy scheme all together. Mr Coveney reassured that there won't be a repeat of what happened during the Celtic Tiger period, "We are helping people to get a deposit together to buy homes and as a result of that we are seeing lots of starter homes being built at the moment, which was not happening this time last year.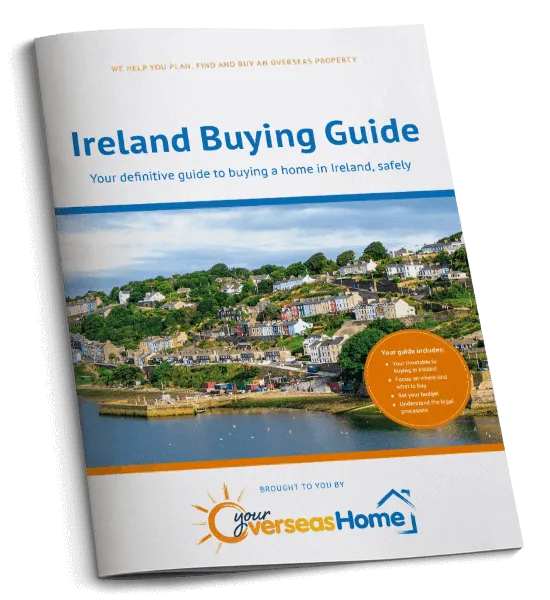 The Ireland Buying Guide takes you through each stage of the property buying process, with practical recommendations from our experts who have been through the process themselves. The guide will help you to:
✔

  Ask the right questions
✔

  Avoid the legal pitfalls
Download your free guide to buying in Ireland