Ireland's attitude towards its LGBT community has developed into one of the most liberal in the world since the early 1990s, following the introduction of some ground-breaking laws.
Prior to making the significant leap to another country, it's important to do your research to establish what life will really be like when you arrive. As well as investigating blustery beaches you want to one day walk down hand in hand with your significant other, and charming Irish villages to pop on your 'to-visit' list, it's important to read up on the attitudes and laws of the nation that you want to call home. Yesterday was International Day Against Homophobia, so we're looking at the rights of, and attitudes towards, Ireland's LGBT community.
What makes Ireland so special is the complete turnaround it has made in terms of LGBT issues over the space of just one generation.
An overview
When it comes to attitudes towards lesbian, gay, bisexual and transgender (LGBT) people, Ireland is generally one of the most liberal countries in the world. Perhaps this surprises you – as Ireland is often viewed as highly conservative.
Homosexuality was only decriminalised in Ireland in 1993, but these days the vast majority of sexual orientation-based discrimination is illegal. It is also a criminal offence to incite hatred based upon sexual orientation.
In April 2015 it became legal for same-sex couples to adopt children and step children. The following month same sex marriage was legalised – the decision was made on a national level, via popular vote – and the first marriage ceremonies of same sex couples occurred soon after. Later that year it also became legal for transgender people to self-declare their gender when updating official documents, like driving licences, passports, and for obtaining new birth certificates, and getting married.
Ireland's LGBT scene
Up until the 1980s, there was just one gay bay in all of the Republic of Ireland – The George in Dublin. Nowadays, there is a lot more variety – clubs, bars, karaoke, bingo and cabaret acts a plenty! In Dublin, the main LGBT areas can be found around Capel Street, Parliament Street and South Great George's Street. While the rest of Ireland, especially more rural spots, isn't quite so used to the LGBT community, times are changing and more gay spots are popping up in Ireland's smaller towns and cities. Galway and Waterford have numerous gay nights and gay events, as does Cork City, where you'll find many a LGBT venue around Douglas Street and Washington Street. Cork also hosts its own Pride Parade in August, as do Galway, Kerry, Kilkenny, Limerick and Waterford.
In terms of events, Dublin hosts the International Dublin Gay Theatre Festival in May, the LGBTQ Pride Festival in June, and the GAZE: LGBT Film Festival in August, one of the most respected events of its kind in the world.
It's not just bars and nightclubs that cater to Ireland's LGBT community, there are also tennis leagues, and many support networks designed to cater to specific members of the LGBT community, including Gay Doctors Ireland , and religious groups.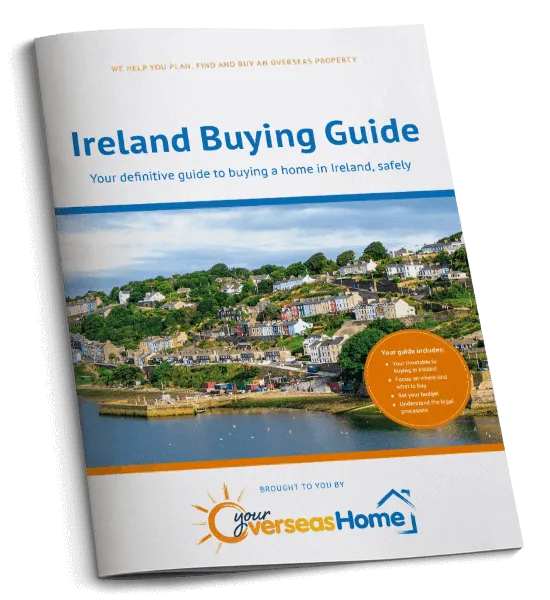 The Ireland Buying Guide takes you through each stage of the property buying process, with practical recommendations from our experts who have been through the process themselves. The guide will help you to:
✔

  Ask the right questions
✔

  Avoid the legal pitfalls
Download your free guide to buying in Ireland