The British government has outlined its initial Brexit proposals on cross-border issues with Ireland. Where does this leave your new life or property purchase in Ireland?
Last week, we saw the British government give the first indications of how trade will work between the UK and Ireland post-Brexit. Understandably, the government's first position papers were eagerly awaited by Irish residents and businesses desperate to gain insight into future rules governing the trading of goods and how the border is likely to be affected. Today the Ireland Property Guide is running through the major points raised by the papers.
EU nationals will be allowed to visit the UK without a visa, and food standards will stay much the same.
What is a customs union?
You'll have heard this phrase bandied about – but what exactly does 'customs union' mean? The EU customs union currently in place allows for all goods to move freely between member states without any hold-ups, checks or taxes at borders. The customs union also means that there only needs to be one point of entry for goods coming into the European Union from elsewhere. Once they have been cleared at one entry point, the goods can then be freely moved between member states.
Initial proposals
The UK government has suggested they would like there to be a transition period enforced, which will allow things to operate mostly as they are, until satisfactory trading agreements can be arranged between the UK and the EU. The paper stated that it is Britain's goal to keep trade agreements as close as possible to as they are now. In order to make this a reality and to keep trade as frictionless as possible, the UK and EU will need to negotiate a new customs union agreement – the proposed transition period of two-three years would be enforced to allow time for these negotiations to take place.
Transition arrangements?
Can't we just keep the current arrangement until a new deal is made? Yes, but… this is being opposed by supporters of a hard Brexit, many of whom are in the British Cabinet. Pulling out of the current customs union allows the UK to start negotiating trade deals with other countries. The paper outlines that this transition period would be the allotted amount of time set aside for all of these trade negotiations to take place. It is unclear whether the EU will okay these proposals, especially as it allows the UK to continue reaping the trade benefits of EU membership.
It may not be far away geographically, but if you're buying a home in Ireland you should speak to a currency and payments specialist about how to exchange and transfer your pounds (or dollars) to euros. We recommend Smart, ranked highest on Trustpilot for money transfer and currency exchange.
Long-term plan: two options
The paper outlined two possible routes:
1 – A brand new customs union between the UK and the EU – which is likely to take a considerable period of time to negotiate.
2 – Reintroduce a border that's as 'seamless and frictionless' as possible – where customs and excise bureaucracy would be kept to a minimum.
The document highlighted that the UK is committed to avoiding a 'hard border' – and said that all avenues to avoid this happening will be explored.
An open border?
Last Wednesday a separate paper said that EU nationals will be allowed to visit the UK without a visa, and that food standards will stay much the same. The paper said that Irish and Northern Irish citizens would be allowed to continue living and working on either side of the border, and that UK officials won't be checking passports of any EU nationals passing from the Republic of Ireland into the UK.
Immigration policy was also tackled, with the government stating that they will regulate by 'controlling access to the labour market and social security'. This would allow EU nationals to travel to the UK without a visa as long as they weren't attempting to find work or claim benefits. The paper proposed a visa scheme similar to the Esta scheme used in the USA.
What next?
These are just the initial proposals from the UK. Although it is the first communication of its kind to indicate the approach that's going to be taken, so much of what will happen depends upon the EU. How they respond remains to be seen – but the EU summit in October is likely to give us some more answers.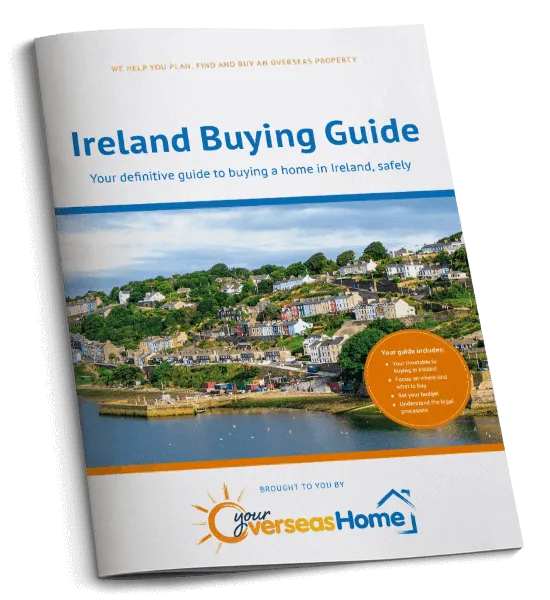 The Ireland Buying Guide takes you through each stage of the property buying process, with practical recommendations from our experts who have been through the process themselves. The guide will help you to:
✔

  Ask the right questions
✔

  Avoid the legal pitfalls
Download your free guide to buying in Ireland